Carl Icahn, a feared investor known for hostile corporate takeovers, is calling on McDonald's to stop using suppliers that confine pregnant pigs in small crates, a practice that has been heavily criticized by animal welfare campaigners across the board.
Ichan owns just 200 shares in McDonald's, valued at approximately $50,000, but he is using his holding – and his reputation – to push for Leslie Samuelrich, a sustainability-focused investor and president of Green Century Capital Management, and Maisie Ganzler, an executive at Bon Appétit, to be put on McDonald's board.
Icahn became involved in the issue at the behest of his daughter, Michelle Icahn Nevin. He says he had expected the use of the crates to be banned altogether, not merely have sows moved from crates only after they are confirmed pregnant four to six weeks into their 16-week term.
Impossible target
McDonald's said it would be "impossible" to meet Icahn's request to end the practice immediately as it would go against "veterinary science" and "harm the company's shared pursuit of providing customers with quality product at accessible prices."
Icahn told Bloomberg TV last week that he was committed to taking action, despite McDonald's explanation that outbreaks of swine disease and the Covid-19 pandemic delayed producers' ability to meet its original timeline by two years.
"We're not going to fool around with them anymore," he said.
Cruelty
According to the Humane Society of the United States (HSUS), gestation crates are "so restrictive that the pigs cannot turn around."
Pigs relegated to the stalls "suffer a number of significant welfare problems, including an elevated risk of urinary tract infections, weakened bones, overgrown hooves" and other issues, said a report published by HSUS.
"These crates cause lesions, cramps, muscle atrophy, pain and distress to the sows who cannot nurse their piglets and often suffer from bleeding gums caused by biting the bars in frustration and stress."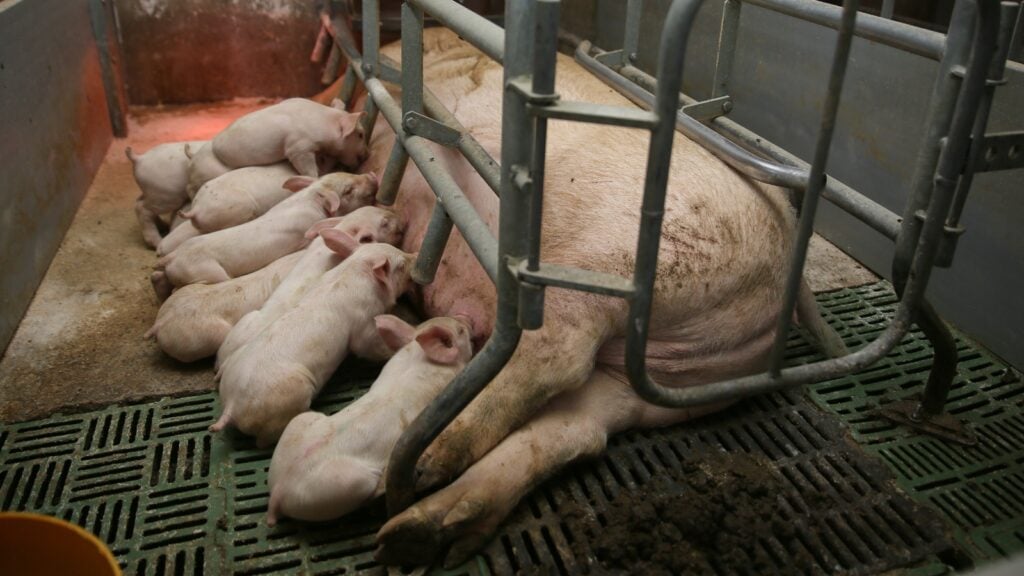 Gestation crates are banned in at least 10 states, including California, Colorado, and Florida.
The fast-food giant promised 10 years ago to end its suppliers' crate practice and said Sunday that it expects to source 85 percent to 90 percent of its US pork from pigs not housed in "gestation stalls" during pregnancy by the end of this year.
Explorative animals
A 2005 study commissioned by the American Society of Swine Veterinarians asserted that "pigs are explorative by nature, and exploratory behavior is considered an important component of pig welfare".
The conflict also highlights the limited and often slow progress that food producers have made in altering their supply chains.
McDonald's says it sources only approximately one percent of US pork production and does not own any sows, or produce or package pork in the US.
"More than ever, our customers want to know how their food is produced and where it comes from," the company posted on its Animal Health & Welfare page, adding that it is using its size and global reach "to improve animal health and welfare" and "source chicken, eggs, beef and pork from producers who share our commitments".