An animal welfare measure first slated to come into effect on January 1, 2022, has been altered to the detriment of hens, pigs, and calves in Massachusetts.
The original legislation, developed from a 2016 ballot referendum, would have prohibited the sale of eggs in Massachusetts from hens given less than 1.5 square meters of floor space each.
The current policy allows hens just 1 square foot of space.
Similarly, pork and veal producers would have had to ensure their animals were not living in enclosures in which they cannot lie down, stand up, turn around, or fully extend their limbs.
Farmers who didn't adhere to the sizing rules would have been left with a $1,000 fine per violation. Products that already contained eggs, such as baked goods, were exempt from the ruling; those sales could go ahead as normal.
Backlash
However, concerns about egg, pork, and veal supplies spurred on backlash from those in the industry.
According to the New England Brown Egg Council, more than 90 percent of eggs currently sold in Massachusetts would not meet the proposed standards, and would therefore be unsellable.
"It will create a huge shortage," the general manager of the Country Hen, Robert Beauregard, told Spectrum News earlier this month. "I'll probably be able to sell every egg that I have, because I am in compliance with the law. But it's not all about the Country Hen. It's about the consumers in Massachusetts and their need for this product."
The news outlet noted that there would "not enough" eggs in Massachusetts for the state's roughly seven million people. As such, some shoppers had begun "stockpiling" eggs and bacon, Mass Live reports.
Steve Vendemia, president of Hillendale Farms Connecticut, said back in June that the legislation would result in an "egg Armageddon."
Egg, pork, and veal producers had argued that resdesigning their current systems would be too costly and take too much time. However, advocates of the legislation say the industry has had ample time to make the changes, since the referendum launched five years ago.
Gov. Charlie Baker cracks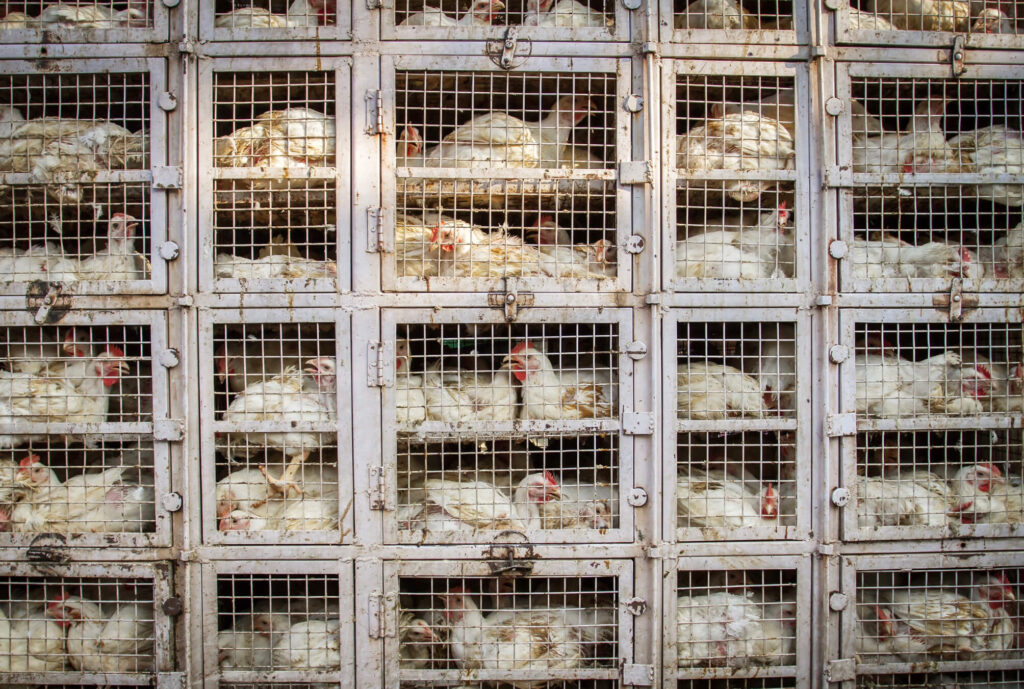 Yet, following widespread disapproval from the state's animal-based food sector, Gov. Charlie Baker signed in changes that would ease the restrictions.
Now, egg manufacturers will be allowed to give chickens 1 square foot of floor space as long as they use vertical aviary systems. Further, pork and veal producers will have until August 15, 2022 to meet the new space standards.
"I signed the egg bill. I got cracking. We unscrambled all of the information in it, and it's egg-cellent that it's signed," Baker said after an event at the State House earlier this week.
Democratic Senate President Karen Spilka maintains that the updated legislation still protects animals.
"Massachusetts is taking action to prevent cruelty to farm animals and ensure that our state has continued access to eggs that meet the expectations of the Commonwealth's residents," she said.
Complications for restaurants
Before making the edits, Baker had spoken about the effect of the proposed legislation on the food industry. He commented: "The estimates that are out there is that first of all, for most people, you just won't be able to access eggs at all and if you can, it's anticipated the price point on those will be up 40 percent or more.
"That just won't be an issue for people in the stores, that'll be an issue for restaurants and for other food establishments. If you think about how hard life has been for everybody who pays their bills based on their work in restaurants, I think the last thing we should do is make it even more complicated for them."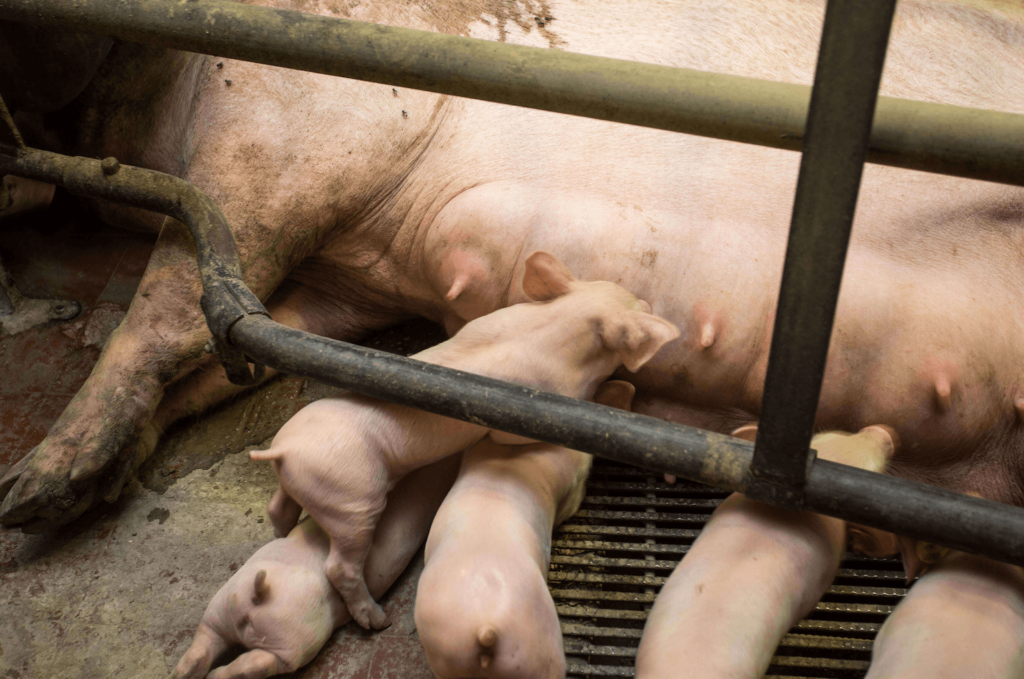 'The voters of Massachusetts spoke'
But some figures in the field had supported the original legislation.
Mark Amato is president of the Massachusetts Farm Bureau Federation. He said despite the fact that the federation was against the 2016 referendum, the public's voices should be heard. Notably, more than 77 percent of voters supported the concept.
"I know that the egg producers from out of state are quite anxious about this, unhappy about it," he had commented. "The fact is the voters of Massachusetts spoke, and we don't think it's appropriate for the legislature to be making changes like this."
PETA, thought to be the world's largest animal rights organization, criticized the last-minute changes.
"Under the bill, hens were to receive the smallest amount of relief from abject cruelty, but now even that pittance is to be snatched away by this deeply cruel industry," PETA executive vice president Tracy Reiman said.
Because of such concerns, PETA encourages shoppers to not purchase eggs at all. "We urge consumers to refuse to buy eggs, for which chickens suffer mightily," Reiman said.
Ethical concerns
Animal rights groups have been championing for better caging and spacing laws for some time – and not just in Massachusetts. However, many maintain that there is no humane way to keep birds and other animals confined for food purposes.
Consequently, PETA pushes for the public to boycott animal products altogether. The group has previously made its stance on the matter clear:
"There is no humane or ethical way to eat animals—so if people are serious about protecting animals, the environment, and fellow humans, the most important thing that they can do is to stop eating meat, eggs, and dairy 'products.'"
This article was originally published on December 17, 2021. It was updated on December 24, 2021, to include new information about the legislative changes.