The London Dungeon has apologized after sparking controversy for stating that it will "ban" vegans for the month of January. 
The popular tourist attraction, found along London's South Bank, made the announcement on the back of Veganuary, a campaign that sees hundreds of thousands of people across the world pledge to adopt a plant-based diet for 31 days. 
The London Dungeon's new "policy"- dubbed "VeBANuary" – was supposedly intended to run until the end of the month. 
The attraction, which brings around 700,000 people through its doors every year, has since apologized, and confirmed that the anti-vegan ban was "not genuine."
A spokesperson told My London: "Mrs Lovett has been a long standing, popular feature of the attraction given her well documented association with Sweeney Todd and questionable meat pies, so this January we are exploring the role she played in London's dark history in more detail.
"We apologize for any upset this may have caused and would like to reassure guests that this is not a genuine exclusion as we welcome everyone to explore London's gruesome history at the London Dungeon."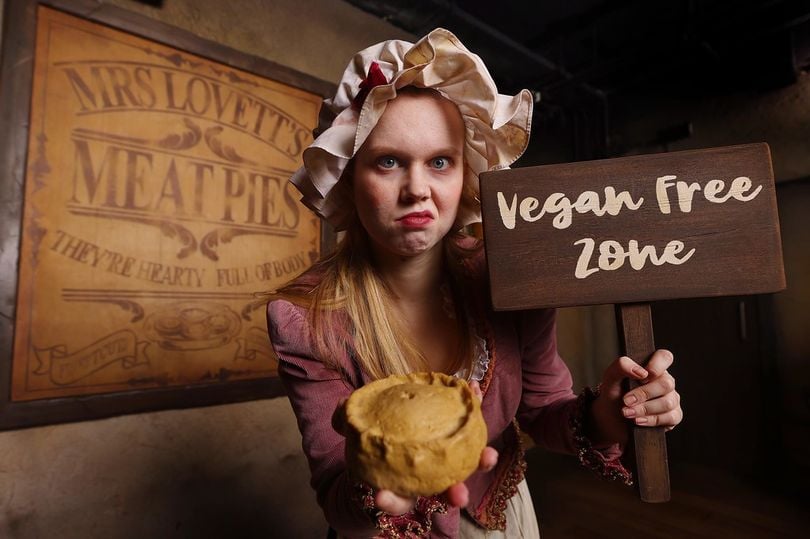 London Dungeon sparks controversy
In the original statement announcing the move, the attraction said: "This Veganuary, the London Dungeon has decided to stand behind our Mrs Lovett and her iconic but somewhat suspicious meat pies. If she doesn't do vegan, neither will we!"
It added: "So we've decided to not only ignore Veganuary but launch our very own version, denying entry to any vegan visitor who tries to darken our Dungeon. And the best bit, no need for additional security to help identify the veggie lovers, as we know they will most likely mention it within minutes of stepping foot into the attraction!"
The stunt raised eyebrows, with animal rights charity PETA UK releasing a statement about the matter. 
"The London Dungeon is cutting off its nose to spite its face with this gimmick, losing business while vegans amuse themselves at Madame Tussauds, where famous vegans such as Benedict Cumberbatch are immortalized, and other iconic London attractions," said Elisa Allen, Vice President of UK Programmes Operation at PETA UK.