A video of Kurt Zouma kicking, slapping, and chasing his pet cat circulated online
Zouma apologized for the incident in a statement, saying he "sincerely regrets" his actions
A petition urging for the athlete's prosecution emerged; the RSPCA removed the cats from Zouma
West Ham said it would donate two weeks of the footballer's pay to animal welfare charities
A West Ham sponsor suspended its partnership with the club after Zouma was chosen to play
The Metropolitan Police won't be investigating the matter. The RSPCA's investigation is ongoing
---
The RSPCA UK has removed two pet cats from Kurt Zouma's care following animal cruelty accusations made against the soccer player.
It comes just days after a video of Zouma drop-kicking and slapping his Bengal cat went viral. In the clip, the footballer can be seen chasing the animal around his house in London, hurling shoes at them.
A minor – assumed to be one of Zouma's three children – was present. Zouma's brother, who took the footage, can be heard laughing in the background.
The clip was followed by public outcry, with many urging the RSPCA to launch a probe into the matter.
"The two cats are now in RSPCA care," an RSPCA spokesperson confirmed to Reuters. "Our priority is and has always been the wellbeing of these cats. They've been taken for a check-up at a vets and then will remain in our care while [the RSPCA] investigation continues."
Essex Police said it would assist the animal protection charity in its investigation. However, the Metropolitan Police department confirmed it won't be looking into the incident.
West Ham response
West Ham United Football Club, which signed Zouma in the summer for £29.8 million, condemned the athlete's behavior following the video leak.
"We would like to make it clear that we in no way condone cruelty towards animals," the club said in a statement.
As punishment, West Ham withheld two weeks of Zouma's pay – a total of £250,000 – promising to donate it to animal welfare charities.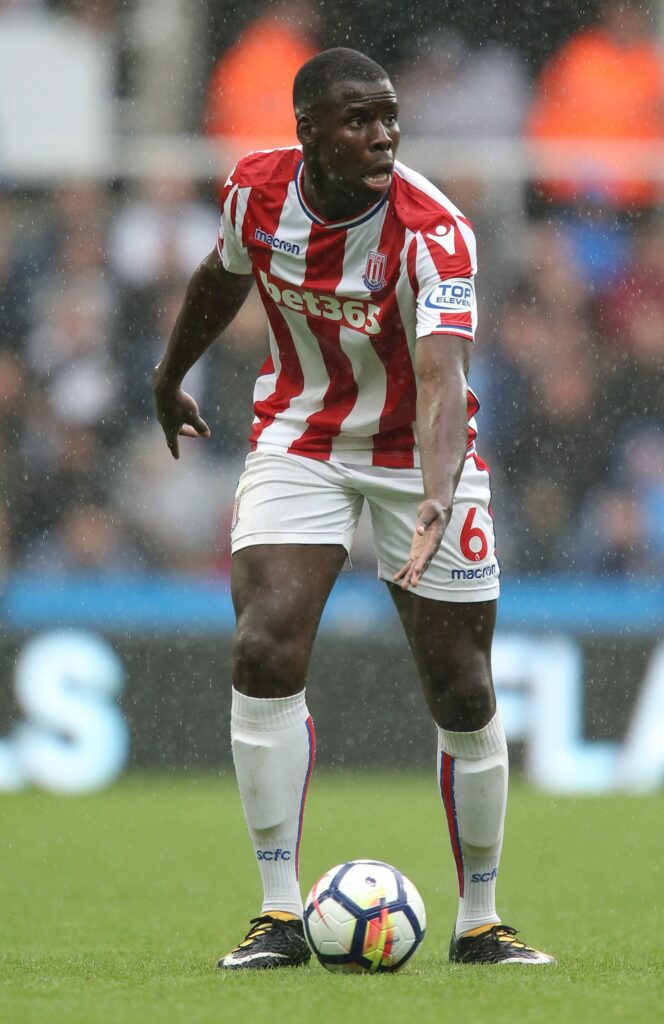 But less than 24 hours later, West Ham manager David Moyes selected Zouma for his starting team for the Premier League match against Watford.
The decision raised eyebrows, but Moyes maintained that his "job is to pick the best team and Kurt was part of that."
He said that despite being "completely disappointed" by Zouma's actions, he had to "try and find a way to get a win for West Ham."
"Some people will be disappointed and I understand that," he said. Moyes also added that he himself is an "animal lover."
At the Tuesday game, crowds reportedly booed Zouma every time he touched the ball. Fans also chanted "RSPCA, RSPCA" during the match.
Damaged sponsorships
Dissatisfied with West Ham's decision to let the athlete play, insurance company Vitality suspended its sponsorship of the football club.
"We were very distressed by the video we have seen of Kurt Zouma. At Vitality, we condemn animal cruelty and violence of any kind," Vitality stated.
"We are hugely disappointed by the judgement subsequently shown by the club in response to this incident and as such, we are suspending our sponsorship of West Ham with immediate effect.
"We will now be further engaging with the club to understand what actions they will be taking to address the situation."
Adidas, which sponsors Zouma directly, said it has launched an investigation of its own.
"We are aware of a deeply upsetting video circulating online," the leading sportswear company said. "No animal should be subject to cruel and unwarranted abuse, and we are investigating the incident internally."
More action needed
Vitality isn't alone in its disapproval of West Ham's response; many have called on the club to drop Zouma as a player. And, for the footballer to be charged.
A petition pushing for the prosecution of Zouma is already making the rounds. At the time of writing, 200,000 people had added their name.
Environmentalist Chris Packham also had thoughts to share.
The naturalist and television presenter created a video that addressed sports broadcaster and former footballer Gary Lineker, urging him to step in.
"It will have come to your notice I'm sure that a Premiumship footballer playing for West Ham has allegedly been kicking his cat and slapping it around in front of children, in what appears to be his kitchen. This as you will appreciate is a very serious issue," Packham said in the video.
"… Footballers have always been seen as role models," he continued. "People try to live up to the high standards that you set. And very sadly, on occasion, they live down to the low standards that are set by similarly influential sportspeople.
"So can I ask you to use whatever influence that you have please, to raise this issue amongst the football community, the sports community? … I think it's really, really important at this stage that we draw attention to the fact that this is a crime and it is not something that is in any way, shape, or form acceptable."
Lineker wrote on Twitter to his 8.3 million followers that he is "shocked and appalled" at West Ham's "tone deaf" decision to play Zouma.
This article was updated on February 10, 2022 to amend a detail about Kurt Zouma's earnings.