Hawaii has become the first state in the US to ban shark fishing. It's a bid to protect the species and more broadly, marine ecosystems. The new law also aims to honor local cultural practices.
The state's Department of Land and Natural Resources (DLNR) confirmed sharks are now protected under Act 51 (House Bill 533). Governor David Ige signed the bill on World Oceans Day (June 8).
Intentionally capturing, entangling, or killing sharks in state waters is forbidden thanks to the new legislation, which came into effect on January 1, 2022. This applies to all shark species; there are around 40 species living in the oceans surrounding the Hawaiian islands, according to Honolulu Magazine.
Cultural significance of sharks
"We are well aware of how important sharks are to maintain healthy marine ecosystems. We also recognize their importance in Native Hawaiian cultural practices and beliefs," commented Brian Neilson. Nielson is the administrator of the DLNR Division of Aquatic Resources.
In Hawaiian culture, some sharks are considered 'aumakua (family guardians). In these instances, it is believed that an ancestor's spirit takes the form of a shark to help guide and protect their family.
The late artist-historian Herb Kawainui Kane wrote more about the concept in a paper. "This does not imply that these families regarded all sharks as their 'aumakua; neither does it mean that a particular shark was an 'aumakua," Kane explained.
"To be precise, it means that an 'aumakua had chosen to take possession of a particular shark for a particular purpose. But for these families, the killing or eating of any shark was an act of filial disrespect, for which the 'aumakua might punish them by bringing sickness upon the transgressors."
Captain Haleiwa's Kaiwi Berry, founder of tour company Island View Hawaii, spoke to Hawaii Magazine about the cultural connection to the species.
"For me during the tours when a tiger shark does roll up it's something of significance to me and my crew because it's something my grandfather showed me when I was young and taught me how to have a relationship with," Berry explained.
"I'm just trying to teach [visitors] a little history so that they can share that respect for the island and its animals … I want to show them the beauty of the ocean's animals so when they go on land [after the tour] they maybe think twice about letting their trash go in the water, standing on the reef or grabbing a turtle."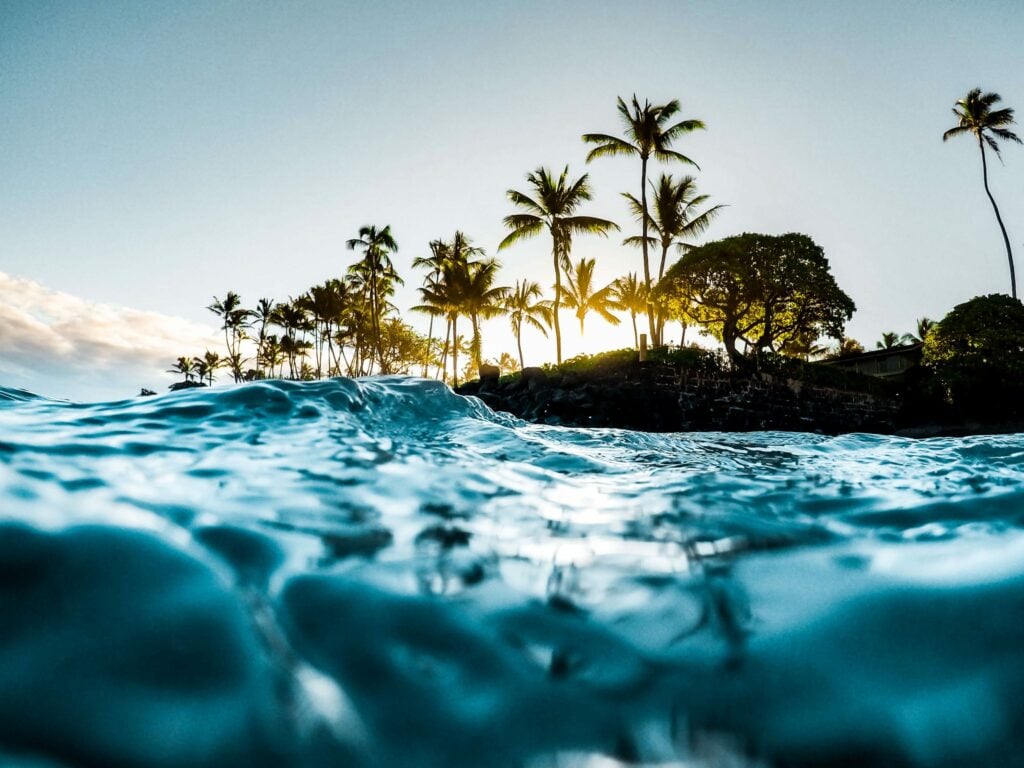 Sharks and ocean health
Further, shark populations are vital for ocean health. Sharks are apex predators, meaning they are key in helping maintain species below them in the food chain. "They help remove the weak and the sick as well as keeping the balance with competitors helping to ensure species diversity," ocean conservation organization Oceana writes.
"As predators, they shift their prey's spatial habitat, which alters the feeding strategy and diets of other species. Through the spatial controls and abundance, sharks indirectly maintain the seagrass and corals reef habitats."
Hawaii-based shark conservationist Ocean Ramsey summed it up to The Guardian in 2019: "They're the ocean's immune system."
Hawaii's ban on shark fishing
The new law comes with some caveats; for instance, catching sharks for "public safety" is permitted if the DLNR grants authorization to do so.
Similarly, capturing, entangling, or killing a shark for self-defense or the defense of another person is also legal.
Individuals with "special activity permits" issued by the DLNR are exempt from the ruling too.
Any non-commercial permits distributed will take "native Hawaiian cultural protocol" into consideration. They will also include size and species restrictions, particularly to preserve endangered or threatened species.
Further, sharks "taken outside of state marine waters, with required documentation" are not protected by the law, the Hawaii government website states.
Violations of the law will be considered misdemeanours, the body notes, but will be accompanied by "significant penalties."
Specifically, $500 for the first offense, $2,000 for the second, and $10,000 for subsequent offenses.
An administrative fine of a maximum of $10,000 for each shark captured or entangled could also apply, even if the animal survives.
Those who break the law must forfeit any captured sharks or shark products. They could lose their commercial marine license, vessel, and fishing equipment.
It's not Hawaii's first effort to protect the animals. In 2010, the state became the first to ban the possession, sale, distribution, and trade of shark fins.