Multiple new initiatives have been established to target the high methane output linked to cattle farming, despite calls to reduce meat and dairy production altogether for the good of the planet.
One pilot scheme, which will span across three European countries, is the result of a partnership between Danish-Swedish dairy giant Arla and Royal DSM, a Dutch health, nutrition, and materials company.
DSM invented Bovaer, a food additive that, when fed to cows, suppresses the enzyme that triggers methane production.
An individual cow produces an estimated 220 pounds of methane every year. As of 2022, there are more than one billion grazing cows on the planet.
Methane is a potent greenhouse gas that traps heat in the atmosphere at approximately 25 times the rate of carbon dioxide.
Adding ¼ of a teaspoon of Bovaer to a cow's daily feed is thought to reduce the cow's methane emissions by up to 30 percent.
Modified feed to be tested on 10,000 cows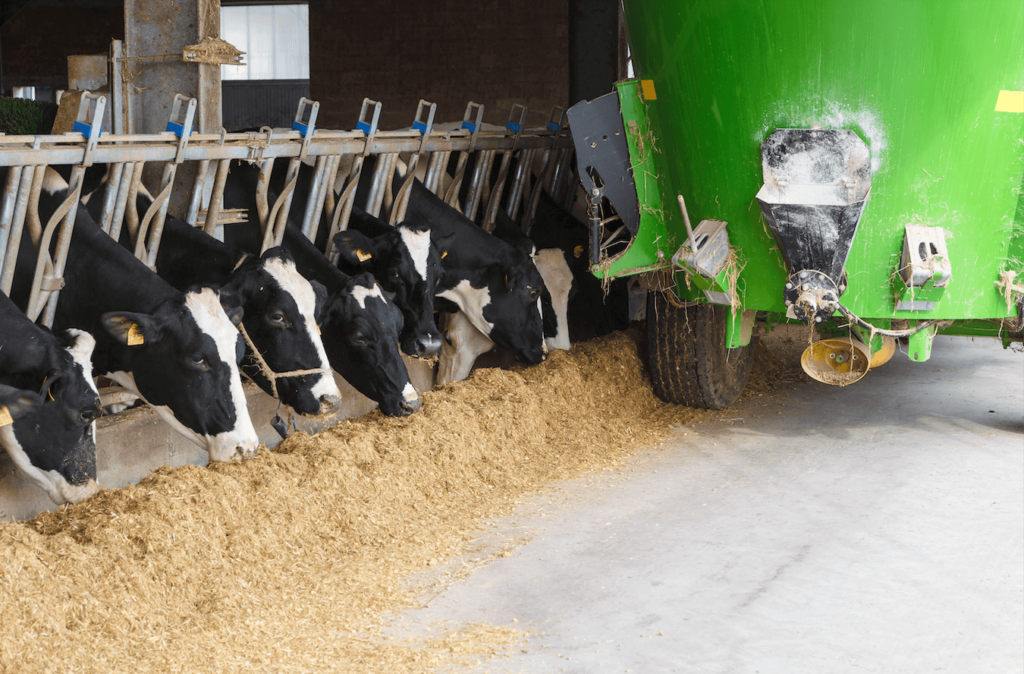 Bovaer – which has been extensively tested in 14 countries over the last decade – is the first feed additive to be approved by the EU. It will be added to the feed of 10,000 dairy cows on 50 farms across Denmark, Sweden, and Germany as part of Arla's pilot scheme.
If preliminary results are in line with Arla's expectations, the conglomerate will double the number of cows involved in the scheme to 20,000 in 2023.
Hanne Søndergaard, Arla's head of agriculture and sustainability, said: "Climate change requires urgent action, and we believe that dairy is part of the solution."
"This is a great example of innovative scientific solutions and actions we are taking to create a sustainable and resilient future for dairy and I am excited to see how far this will take us," Søndergaard said.
Dairy vs plant milk
Arla claims that its farmers are "among the most climate efficient dairy producers in the world," estimating that one kilogram of its raw milk produces 1.15kg of carbon dioxide.
In 2013, one liter of dairy milk (equivalent to around 1.03kg) had a carbon footprint of 3.15 kg, in comparison to almond milk at 0.7 kg per liter, rice milk at 1.18 kg per liter, oat milk at 0.9 kg per liter, and soy milk at 0.98 kg per liter.
Dairy milk production also requires much more land and water than plant-based milk alternatives. For instance, pastureland and crop production to feed livestock amounts to 77 percent of the planet's farmed land.
In fact, reducing meat and dairy is proven to be one of the most effective ways that individuals can lessen their impact on the planet.
Methane masks for cows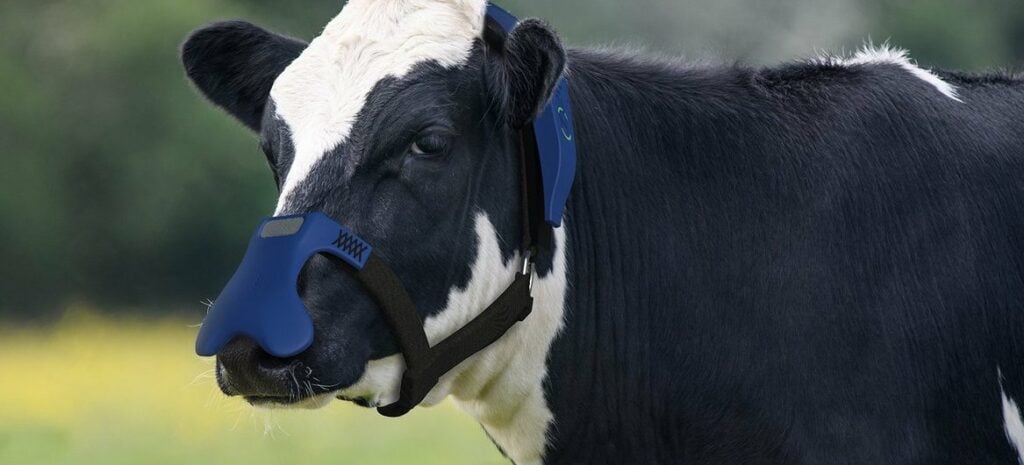 Meanwhile, in the UK, a different type of methane-reducing technology is being piloted at a beef farm in Shropshire.
The Zero Emissions Livestock Project (ZELP) teamed up with ABP Food Group – the UK's largest beef producer – to invent a face mask for cows that converts their methane emissions into carbon dioxide and water.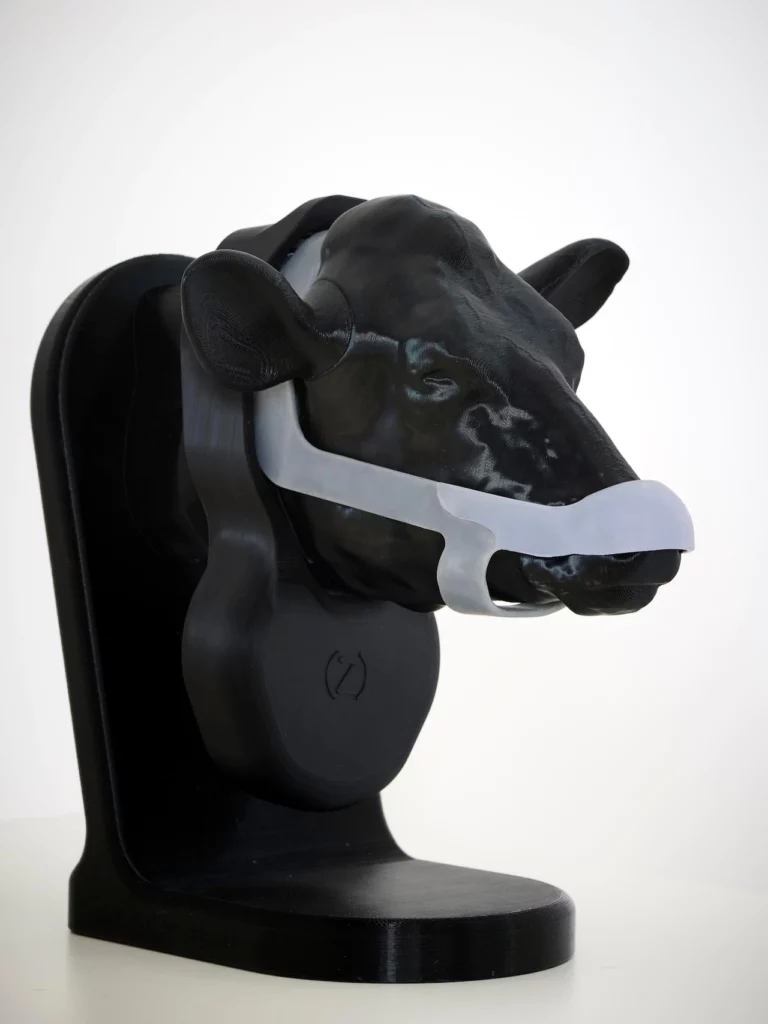 The device recently received Prince Charles' royal seal of approval at Terra Carta Design Lab's Sustainable Markets Initiative. There, the invention won the grand prize of £50,000 along with three pioneering concepts.
The other winners were Aerseeds (artificial seed pods made from food waste), AMPHITEX (a recyclable textile), and The Tyre Collective (a device which collects tire wear particles and microplastics).
ZELP estimates that 95 percent of methane emitted by cows is from their mouths and nostrils. The start-up's website claims that the cow mask will "reduce emissions while improving animal welfare."
However, animal protection charity PETA has slammed the company for the "inhumane" and "medieval-looking" creation.
Talking to MailOnline, PETA Director Elisa Allen said: "The Prince of Wales should be royally ashamed to give this medieval-looking device an award instead of condemning it with at least the force he reserves for modern architecture.
"The creators of this inhumane contraption claim it is 'comfortable', but that's akin to calling meat, eggs, and dairy 'gifts to the environment' when they cause it inarguable harm.
"The last thing our society needs is to inflict more suffering on animals, when what is needed is a rapid retreat from cruel and environmentally damaging animal agriculture."