Around 18,000 cows have been killed, and one person critically injured, at an explosion and fire at a dairy farm in Texas.
The incident occurred at the South Fork Dairy Farm in Dimmitt. The cows were in a holding area waiting to be milked at the time.
Local officials confirmed that very few cows survived the blast, and those who did may have sustained injuries meaning they'll be "destroyed."
A dairy farm worker was rescued by firefighters and taken to hospital, and is said to be in a critical but stable condition.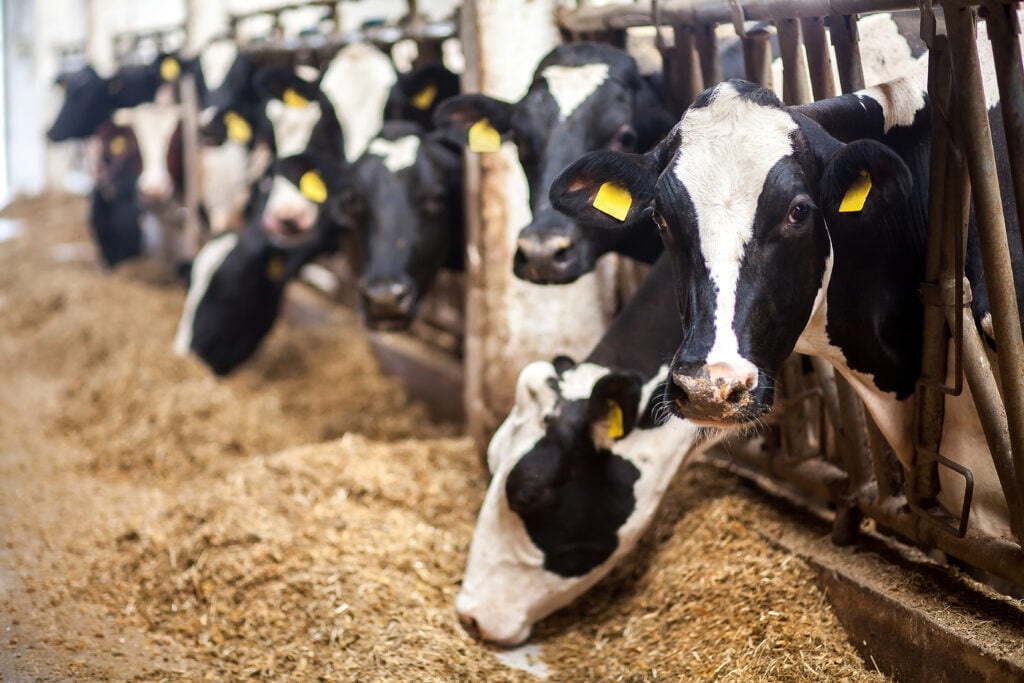 What caused the explosion?
The cause hasn't yet been determined, but reports state that machinery overheated and triggered a methane explosion. Methane is a greenhouse gas that cows emit when they belch.
"The speculation was probably what they call a honey badger, which is a vacuum that sucks the manure and water out and possibly that it got overheated and probably the methane and things like that ignited and spread out and exploded and the fire," Castro County Sheriff Sal Rivera told local outlet KFDA.
Local police said they received eight calls just before 7:30pm on Monday (April 10).
A local resident nearby told News Channel 10 that they heard a "huge boom."
"Then we look in the distance and there's just a big cloud," they added.
It's thought to be the deadliest fire involving dairy cattle in US history. It dramatically surpassed the previous record, when a fire on an upstate New York dairy farm killed 400 cows in 2020.
"It's mind-boggling," Dimmitt Mayor Roger Malone said. "I don't think it's ever happened before around here. It's a real tragedy."
The explosion emitted a huge plume of black smoke into the air, with witnesses saying there was what looked like fog in the street.