British wildlife TV presenter Chris Packham has called on the UK to introduce economic sanctions on the Faroe Islands following the mass murder of over 1,400 dolphins in a single day last year.
Packham, best known for presenting the BBC series Springwatch, tweeted a video on Sunday (March 13) in which he outlines the murder of dolphins in the Faroe Islands. In the clip, Packham urges viewers to sign a petition lobbying the government to suspend the UK's free trade agreement with the Faroe Islands "until all whale and dolphin hunts on the Faroe Islands end."
At present, 20 percent of the Faroe Islands' global trade consists of exports of wild caught and farmed fish to Britain, exceeding £100 million in value.
When Packham posted the video, the petition, launched in September, had just over 10,000 signatures. Following the naturalist's post about the issue, the signature reached 100,000 less than 24 hours later. This means parliament must now consider it for debate.
"If the UK is to be considered a world leader in the protection of marine mammals it must use this leverage now," the petition says.
Chris Packham speaks out
Packham opens his video by acknowledging Russia's invasion in Ukraine: "At this point, it's very difficult to turn our eyes away from – and thoughts away from – the war in Ukraine.
"However, on this occasion, I would ask you to turn your thoughts to the natural world," Packham said. "Because there are still some people who are at war with the world's wildlife. While it is our duty at this point to speak up for the people of Ukraine – and they are indeed speaking up for themselves so eloquently, and so frequently, and so desperately – wildlife has no voice. So, forgive me, on this occasion, I have to be the voice for that wildlife."
On September 12, 2021, more than 1,428 dolphins were killed in the Faroe Islands. "Some might say they were murdered," Packham notes in the video. "Because they are sentient animals, highly intelligent with a complex system of vocalisations that equates to a language."
Unkept promises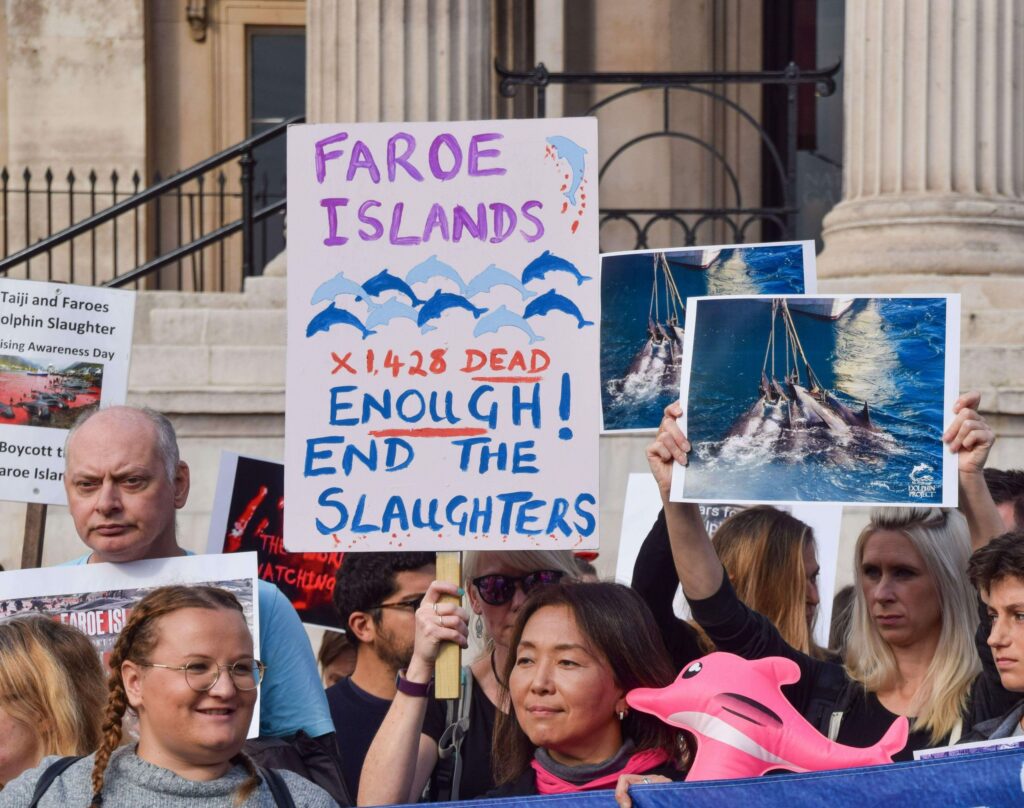 In the wake of backlash aimed at the news, the prime minister of the Faroe Islands, Bárður á Steig Nielsen, pledged a dolphin hunt review. Despite this, there are still no quotas in place limiting the number of dolphins that can be hunted.
"That was 2021, it's now 2022," Packham continues. "I don't want to countenance that sort of needless ecological vandalism – that murder – ever taking place again. It's no longer, and it should never have been, in any way acceptable."
Packham urges his viewers to "exercise [their] democratic right" and sign the petition to prevent "the carnage on the shores there, the blood-red seas" ever happening again.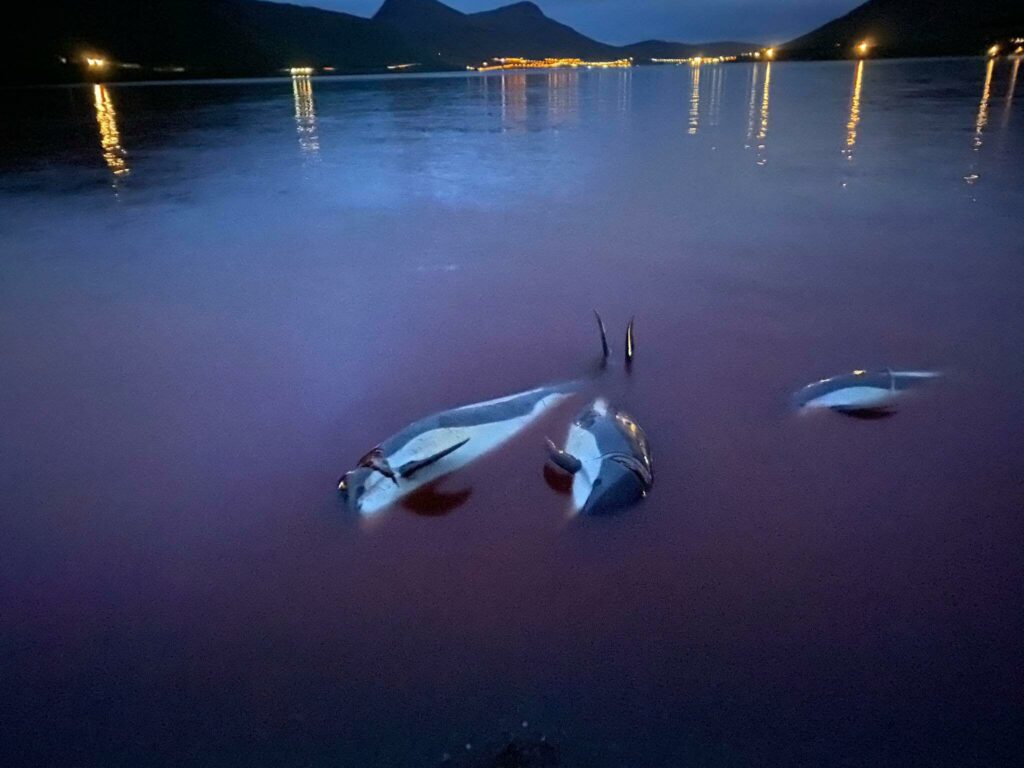 Dolphin hunting is a traditional practice in the Faroes, with records dating back to 1584. According to Whales and Dolphin Conservation, "When sighted, entire family groups are herded and driven to shore where they face a painful and lingering death."
Following the mass slaughter in September, the government department for international trade provided a response. It wrote in October: "The UK strongly opposes the hunting of cetaceans and is committed to upholding high animal welfare standards in its trade relationships. We continue to urge the Faroe Islands to stop cetacean hunts."
The UK contacted the Faroese Minister for Fisheries to lodge its concerns, "with particular reference to the hunt of 1,428 Atlantic white-sided dolphins that took place on the 12th September."