The City of Brighton and Hove in England is working to protect biodiversity with a new building policy.
Under the planning condition, all new buildings higher than five meters (16 feet) must include bird boxes for local swifts to nest, as well as "bee bricks."
Bee bricks come in various shapes and colors, with some being the same size as a standard brick. But the insect-friendly version is solid at the back with small holes at the front.
The circular gaps differ in size, and are said to mimic the kind that solitary bees nest in. They can be placed in a garden as is, or be built into the brickwork alongside conventional bricks.
There are around 270 species of bee in the UK, and roughly 250 of them are solitary bees. As their name suggests, these creatures fly solo and do not live in colonies like honeybees do. Although, solitary bees still tend to nest near one another.
"Bee bricks are just one of quite a number of measures that really should be in place to address biodiversity concerns that have arisen through years of neglect of the natural environment," councilor Robert Nemeth told Dezeen. Nemeth first proposed the bee brick concept to the council in 2019.
"Increased planting, hedgehog holes, swift boxes, and bird feeders are all examples of other cheap and simple ideas that, together, could lead to easy medium-term gains."
Bee and insect populations
The UK's bee population has suffered for decades, although data is lacking for many pollinator species. But according to the Royal Society of Biology, managed honeybee hives in England dropped by 50 percent in just two decades.
Further, a 2019 study published in the journal Nature Communications, found that a third of British wild bees and hoverflies are in decline.
"Every square kilometre in the UK has lost an average of 11 species of bee and hoverfly, between 1980 and 2013," Dr Lynn Dicks of the University of East Anglia told the BBC at the time.
A scientific review, also released in 2019, found similarly alarming figures. Researchers discovered that two-fifths of insect species are seeing "dramatic rates of decline." Moreover, bees, beetles, and ants are being wiped out eight times faster than mammals, birds, or reptiles.
Climate breakdown, intensive agriculture, pollution, and pesticide use are said to be driving down population numbers.
Why are bees important?
Bees and other insects play key roles in maintaining prosperous ecosystems.
Journalist David MacNeal, author of Bugged, considers insects the "level pullers of the world." Speaking to National Geographic, MacNeal explained: "[Insects] are the invisible force working throughout the world to keep it running.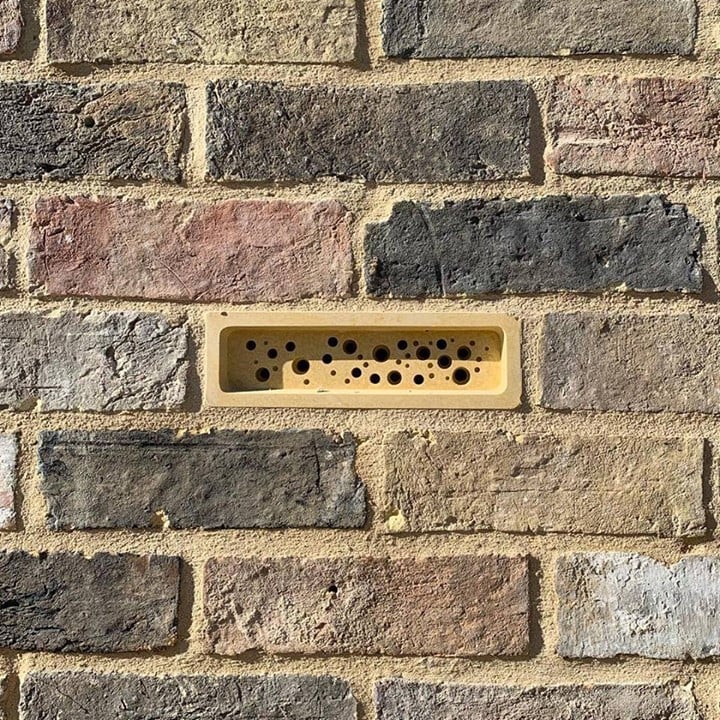 "Almonds in California or watermelons in Florida wouldn't be available if it were not for bees. Insects also return nutrients to the earth. If they weren't around, the amount of decay and rot all over the place would be terrible."
According to World Bee Day, bees and other pollinators are responsible for pollinating nearly three quarters of the plants that produce 90 percent of the world's food.
"A third of the world's food production depends on bees, i.e. every third spoonful of food depends on pollination," the organization summarizes.
How to help the bees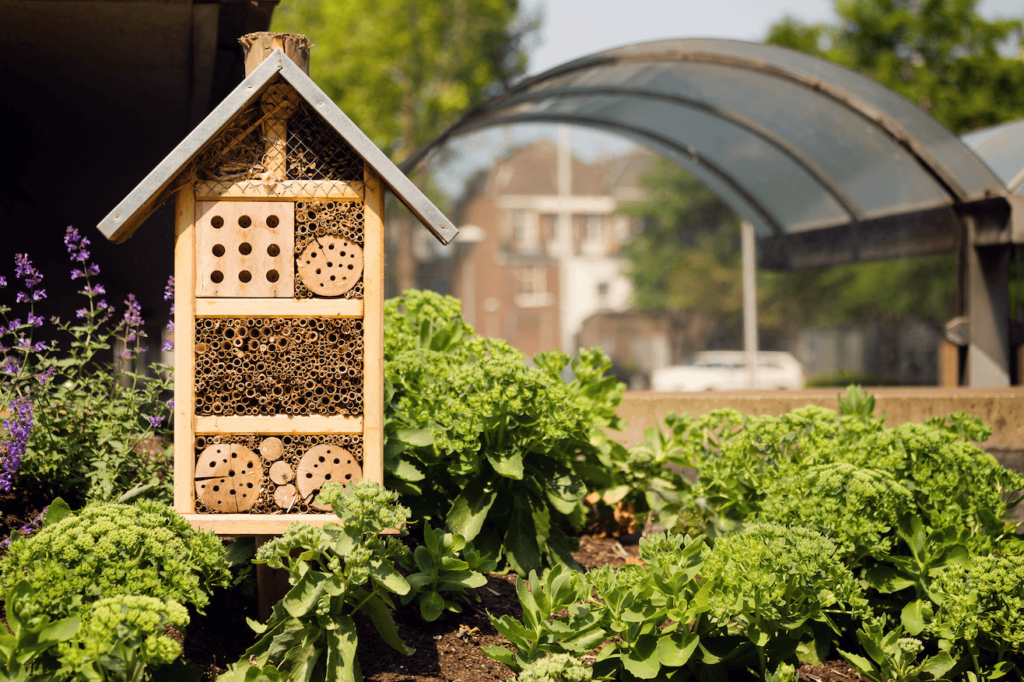 Bee bricks are just one approach that could help protect the species. Planting a bee-friendly garden – brimming with nectar-rich plants, native wildflowers, and long grass – can offer sources of food and shelter.
DIY "insect hotels" are cropping up in people's gardens more all the time (you can also purchase them online). And a rising number of consumers are seeking out chemical-free products to avoid pesticides, herbicides, and neonicotinoids.
Meanwhile, some companies sell keychains and necklaces with sugar water to help revive bee populations on the move.
See here for other ways to help save the bees.
—
If you purchase something through a link on our site, Plant Based News may earn a commission, which helps us to provide our free services to millions of people each week.