Many of us will have played with Crayola markers and crayons as children, so it may come as a shock to learn that they are not vegan-friendly. 
Being vegan is about more than diet, and there are many everyday products that we'd never guess weren't suitable for those following the lifestyle.
Of course, going vegan is always going to be a learning curve, and it's completely understandable that many people will make mistakes and use products they had no idea contained animal products.
Here's what we know about Crayola markers and crayons.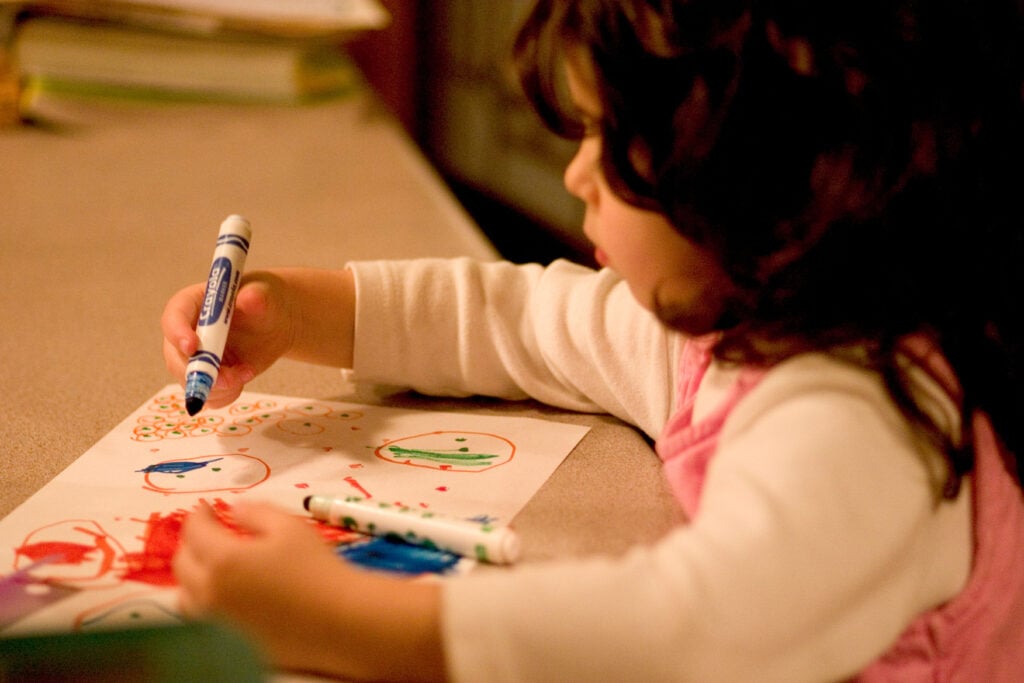 Why aren't Crayola crayons and markers vegan?
Crayola is a hugely popular company specializing in art supplies. It was established in 1885, and, according to research, around 99 percent households recognize the brand's name.
It is thought Crayola markers contain animal ingredients, meaning they are not vegan-friendly.
Plant Based News (PBN) reached out to Crayola for more information on its ingredients. A spokesperson confirmed that Crayola uses "animal byproducts" in "some" of its products.
Crayola doesn't make the exact ingredients of its markers public, but reports have suggested that they may contain milk casein, insect shells, beeswax, gelatin, or bone char, which could be used to bind or preserve the markers.
Crayola crayons are thought to contain stearic acid. While stearic acid can come from both plant and animal sources (usually beef tallow), Crayola reportedly confirmed it uses animal-based stearic acid.
According to World of Vegan, it is this ingredient that gives the crayons their distinctive smell.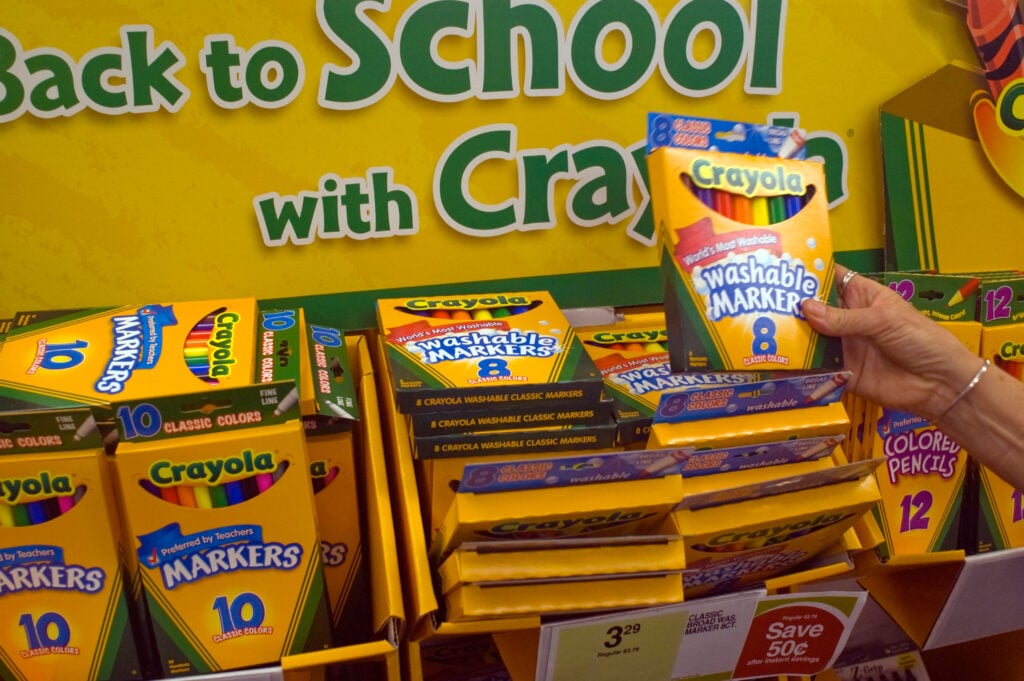 Are Crayola markers and crayons cruelty-free? Or have they been tested on animals?
Speaking about its animal testing policy and whether its crayons are "cruelty-free," Crayola told PBN: "Crayola does not perform animal testing on its products. In lieu of these types of tests, we utilize alternative resources such as toxicological reviews and historical databases."
It is unclear whether Crayola uses ingredients tested on animals.
Are there any vegan Crayola markers and crayons?
Thankfully, there are a number of brands that sell vegan markers and crayons.
Azafran crayons are not only free from animal-derived ingredients, but are also non-toxic and paraffin-free. They are available to buy on Amazon.
If you're after markers, you can buy Chartpak Spectra AD Markers, which are alcohol-based.
—
If you purchase something through a link on our site, Plant Based News may earn a commission, which helps us to provide our free services to millions of people each week.