Buddha bowls are a perfect lunch as they combine raw veggies + greens with cooked veggies, legumes like beans, chickpeas, lentils which are rich in protein and you can also add grains like quinoa.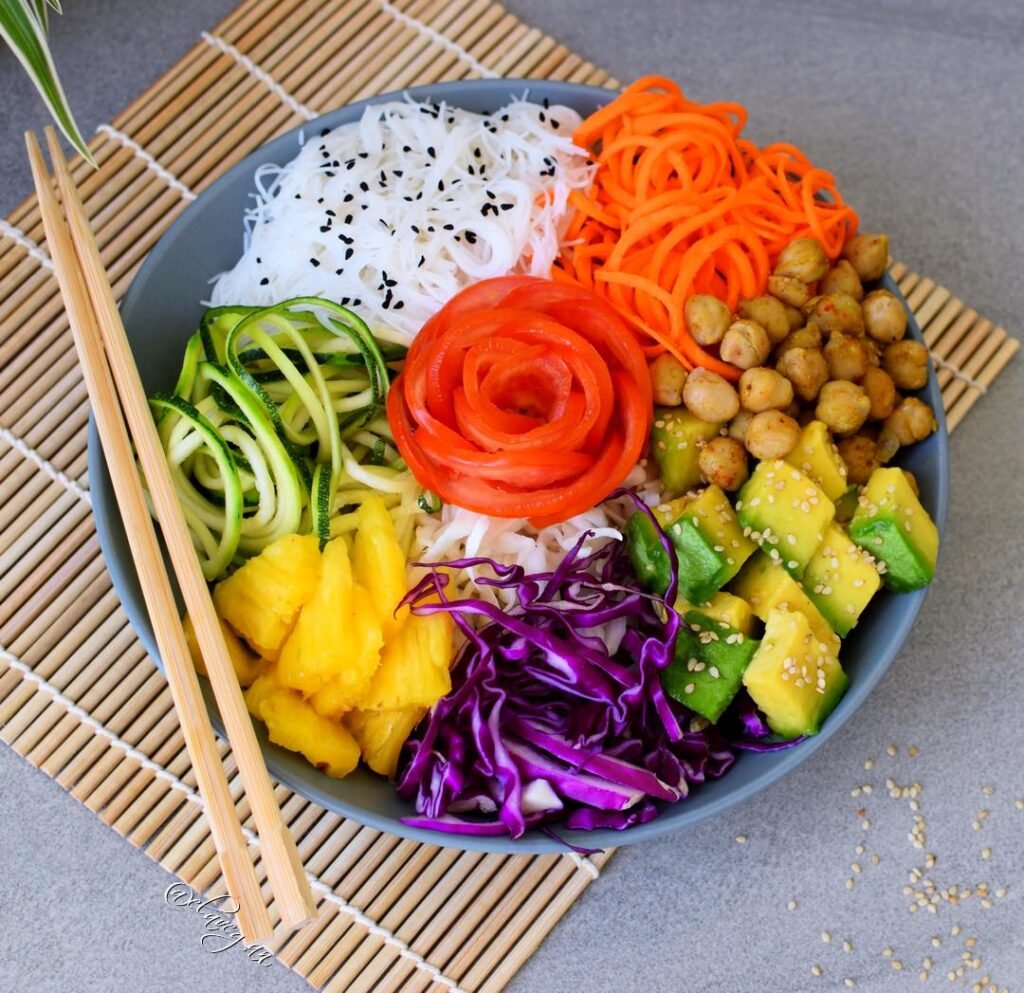 Buddha Bowl
1

oz

or rice noodles

dry (30 g)

1/4

avocado

1/2

can

150 g

1

2 tomatoes

1

small zucchini

1

small carrot

3

4 tbsp shredded red cabbage

3

4 tbsp shredded white cabbage

1

2 tbsp pineapple cubes

1/2

tsp

for frying
Cook the cellophane noodles until soft

Fry chickpeas with a tiny bit of coconut oil, curry powder and salt + pepper to taste

Chop your veggies

Blend the ingredients for the avocado lime dressing in your high-speed blender or food processor and pour it over your buddha bowl. Enjoy!