Vegans and veggies are more introverted than meat-eaters – and tend to have a lower Body Mass Index (BMI), a study has found.
The study, titled Less Animal-Based Food, Better Weight Status: Associations of the Restriction of Animal-Based Product Intake with Body-Mass-Index, Depressive Symptoms and Personality in the General Population, was published in the journal Nutrients.
In the abstract, the authors set out their intention, saying: "Restricting animal-based products from diet may exert beneficial effects on weight status; however, less is known about such a diet and emotional health. Moreover, personality traits, for example high neuroticism, may contribute to restrictive eating habits and potentially confound diet-health associations. We aim to systematically assess if restrictive dietary intake of animal-based products relates to lower weight and higher depressive symptoms, and if differences in personality traits play a significant role."
Research
Neurologists from the Max Planck Institute for Human Cognitive and Brain Sciences in Leipzig, Germany quizzed 9,000 people about diet, with participants being asked to outline how frequently they had eaten particular foods over the last year.
Researchers also ascertained traits including extroversion and introversion, and depression using tests. According to their findings, those who eat meat usually have a higher BMI and are more extroverted than plant-eaters.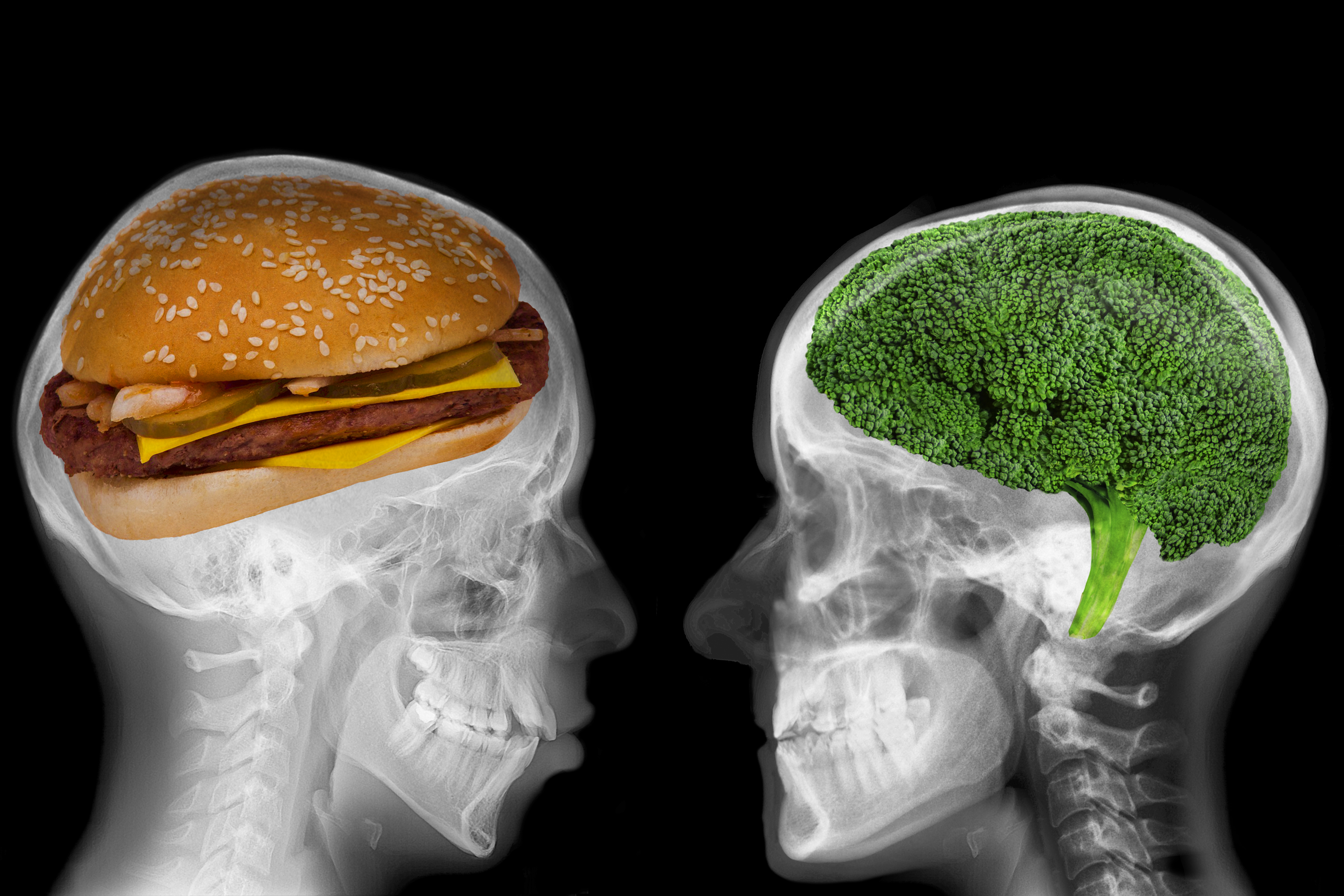 'Difficult to say why'
The paper was authored by neurologist Veronica Witte of the Max Planck Institute. Speaking about these findings, she said: "It is difficult to say what the reason for this is. It could be because more introverted people tend to have more restrictive eating habits, or because they are more socially segregated because of their eating habits."
When it came to the correlation between depression and neuroticism and vegetarian or vegan diets, the researchers found nothing, despite other studies suggesting a link.
Dr. Witte said: "It is possible that in previous analyses other factors had blurred the results, including the body mass index or conspicuous personality traits that are known to be associated with depression. We accounted for them."
BMI
Researcher Evelyn Medawar, from the Department of Neurology, Max Planck Institute for Human Cognitive and Brain Sciences, suggested that the link between lower BMI and veggies/vegans could be that this group is eating less processed food.
She said: "Products that are excessively rich in fat and sugar are particularly fattening. They stimulate the appetite and delay the feeling of satiety. If you avoid animal foods, you consume fewer such products on average."
In addition, as plant-based foods contain more fiber, those eating plants may feel satiated more quickly, she said, adding that weight could also be affected by other issues including a greater awareness of health and other lifestyle factors like exercise.