These four layered parfait pots features a crumbly base, gooey caramel, caramelised apples, and creamy coconut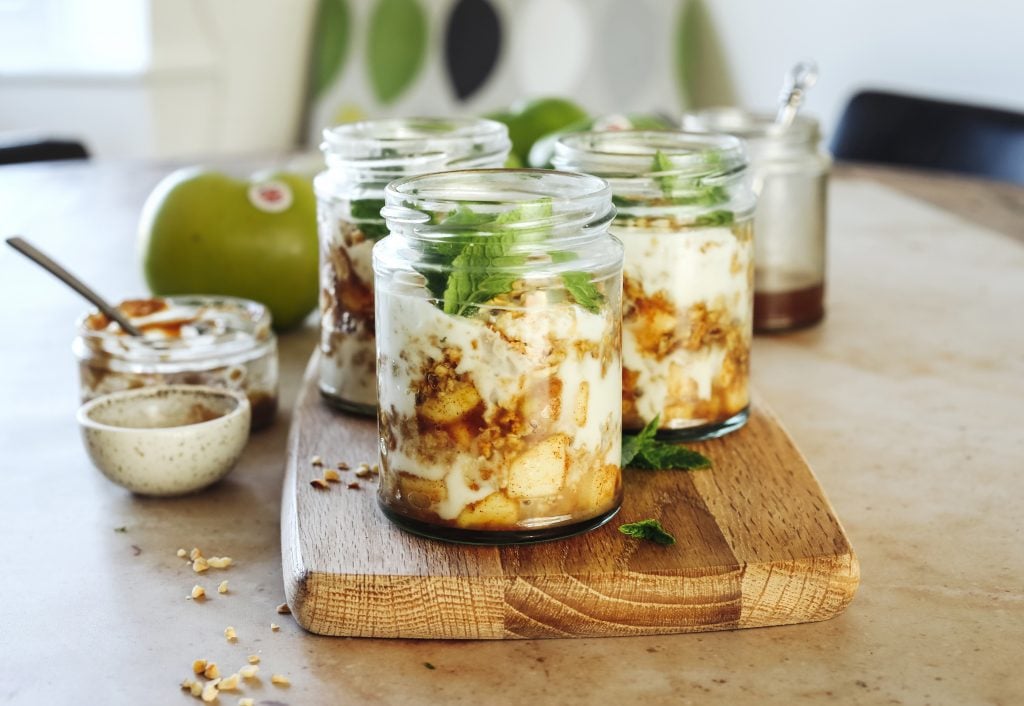 Crumble:
2

tbsp

ground almonds

4

tbsp

oats

2

tbsp

desiccated coconut

2

tbsp

chopped nuts

2

tbsp

almond butter

2

tbsp

maple syrup
Caramel
4

tbsp

maple syrup

6

tbsp

coconut milk

1

tbsp

coconut oil

Pinch

sea salt 1 tsp vanilla
To make the crumble:
Pre heat the oven to 180c.

In a bowl, mix the crumble mix together so everything is combined – transfer to a baking tray.

Bake for 10 minutes until lightly toasted. Set aside.
To make the caramel:
Heat the maple syrup in a saucepan on a low heat. Stir constantly whilst its bubbling for 4-5 minutes.

Now add the remaining ingredients and stir to combine.

Stir for approx. 10 minutes until it thickens. Set aside.
To make the apples:To make the caramel:To make the coconut mix:To compile:This recipe was republished with permission from Rebel Recipes. Find the original recipe here.