It used to be extremely difficult to find vegan food in Barcelona – but things are changing, and quickly. During a recent trip I was surprised by how much choice there is for vegans now.
I arrived in Barcelona at lunchtime, and stopped at a regular bar for tapas and had padrón peppers, patatas bravas (no mayo), garlic mushrooms and pan con tomate.
The waiter wasn't phased at all when I said I am a vegan, he was really helpful.
Somewhere special
In the evening we went to one of Barcelona's new veggie eateries El Maderal, a smart vegan tapas bar near Sagrada Familia.
The menu has been designed by prestigious vegan chef Toni Rodríguez.
Chefs make a range of small and medium-sized fresh and creative tapas, including lentil pate with flatbreads, broad beans with leeks and croutons, seitan burger with vegan cheese, patatas bravas and lots more.
There are also more than 100 different gins to choose from. And save room for dessert… you can take your pick of a lovely apple cake, as well as raspberry truffles, which tasted even better than Booja Booja!
Something lighter
Enjoy Vegan is a small café in the gothic quarter of the city.
Here you can find fresh, home-cooked vegan food including a chick pea flour tortilla, salads and smoothies. Laid back and friendly, you help yourself to drinks from the fridge, and tell staff what you had when you pay.
Then there's Veggie Garden, which is just off the top of the Ramblas near MACBA. This really is a gem of a place, though you may have to wait for a table.
Veggie Garden serves veggie and vegan Indian food as well as delicious fresh smoothies.
With plenty to choose from, I plumped for the zingy beetroot, carrot, orange and ginger (€5). You can have a thali or a burger and there is a set menu of three courses for just €8.50.
You should try the Indian Nachos with Kathmandu sauce (€2.50). I only ate here once, but will definitely go back next time I'm in Barcelona!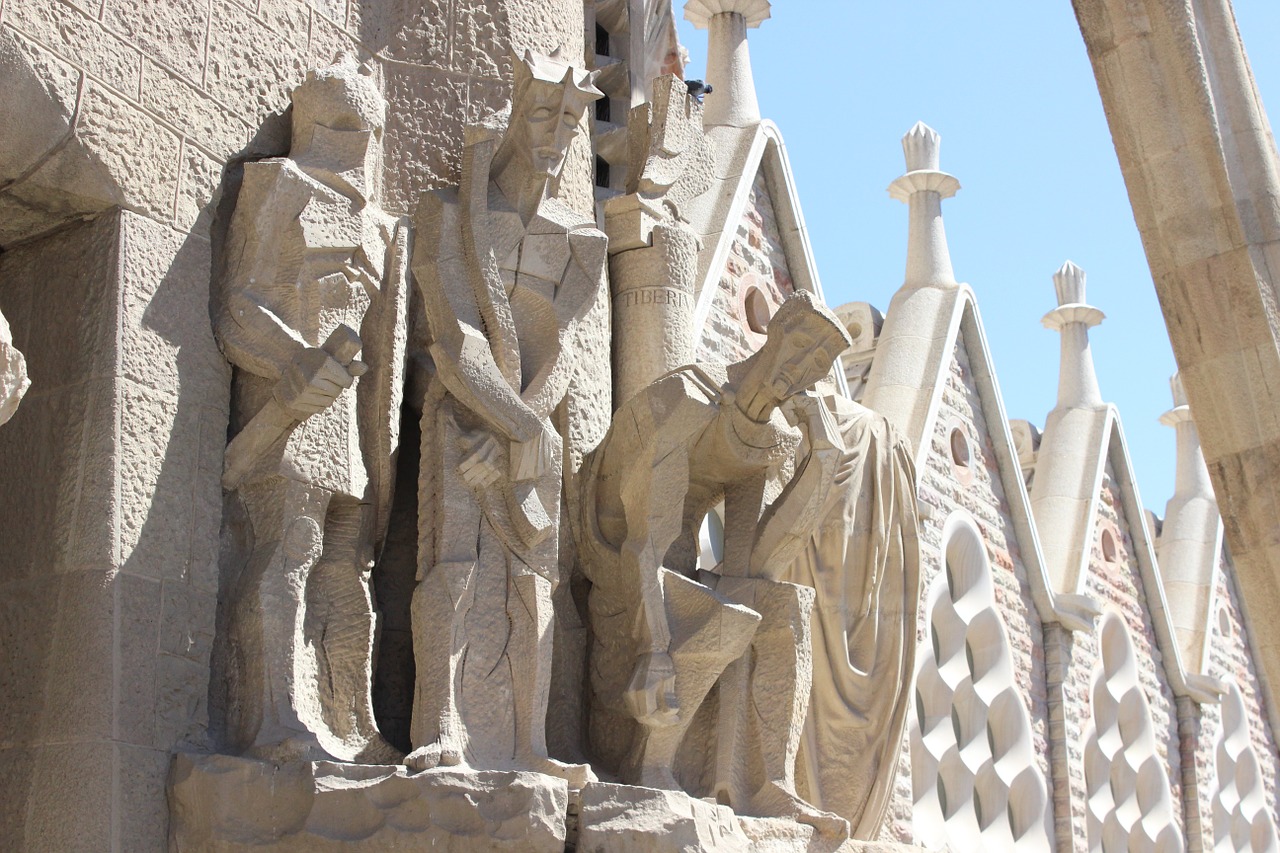 Friendly dining
CatBar celebrated its seventh birthday this year and it is doing very well.
In El Born district (a short walk from the Ramblas), it is a self-described 'small dark backstreet vegan craft beer bar without AirCon. You won't like it, especially if you expect a restaurant!'
We loved it – it serves great beer, and a range of vegan burgers, including a Mexican burger and a hemp burger, which my friends described as the best vegan burger he had ever had.
I opted for the Black Cat (bean) burger (€6.50), which comes in a bun with garlic veganaise, lettuce, tomato, onion, aubergine and caramelised onion – it was very tasty.
The patatas bravas come with a range of mayos or pesto – you fill in an order form at your table and take your own order to the bar – so the timing is up to you.
Dark and quirky with live music (piano and guitar the night we were there), I loved the Cat Bar. If you are not sure which beer to order, you can sample some.
Friendly, dark and hot – this is not a restaurant, but it is a fun place to eat with good friends.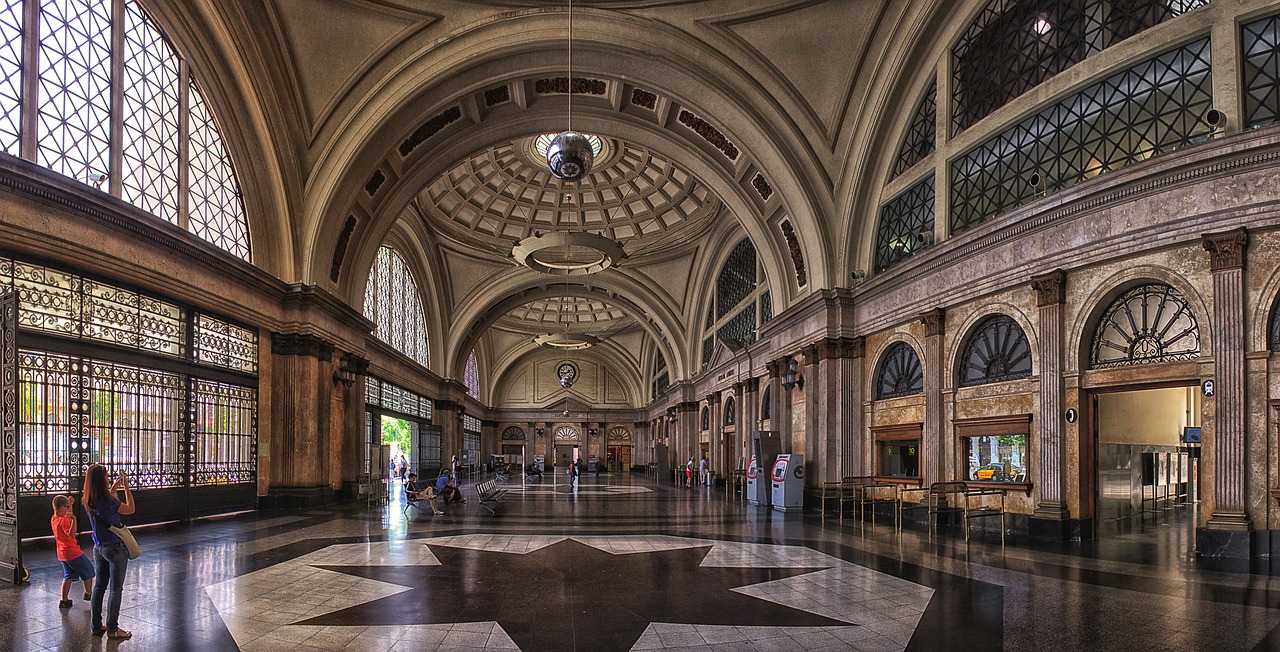 Stylish
A bit further afield in Sitges, a small town by the sea, southwest of Barcelona, we found Lady Green veggie restaurant.
A small, friendly and stylish restaurant offering several choices for vegans.
I had the Thai Coconut Soup with Wakame and Tofu, and my fella had the Zucchini (courgette) Spaghetti with Sun Dried Tomato Pesto. Not cheap (both dishes were €9.00), but very tasty and a nice treat.
Another treat…
We saved the best until last. The Green Spot is a very stylish, fancy restaurant in Barcelona serving 'veggie [food] for veggies and veggie for non-veggies'!
A large, spacious restaurant with interesting interior architecture, this is a great place to bring meat-eaters and veggies alike. For starters we shared some Muhammara (red pepper dip with walnuts – really tasty and smooth), Edamame con chili (the best edamame I've ever had), Baba Ganoush and Kale crisps.
Three of us had the Hemp and Cashew Cheese Pizza for mains and my fella had the Quesadilla which he said was very tasty, but a bit small.
For dessert, I had the Matcha Green Tea Panna Cotta. It was very tasty, but it was more of a mousse than a panna cotta – no wobble! The Vegan Brownie and Carrot Cake with Cashew and Vanilla Frosting looked very good too.
With a very nice bottle of Rioja, a beer and a soft drink, starters, main and dessert for four was just over €30 a head. For the atmosphere and quality I reckon that's not bad for a special treat – which it really was as our naughty, generous friends treated us!
Sadly, Juicy Jones is no longer in Barcelona, but I can honestly say I was gobsmacked at the amount of choice and also at the quality of the vegan food on offer in a city where a few years ago a 'vegetarian sandwich' could well have arrived containing ham or tuna!
This article was originally published on justbloggs vegan,here.
READ MORE:
TRAVEL: Australia's First Wholefoods Plant-Based Cruise Due To Set Sail
Plant-Based Cruises: A Look at 2 Awesome Options for Vegans On The High Seas
What Are The Top Vegan Cities In The UK And Europe? New Research Reveals All