It might seem like there's an obvious answer to this question: men really like consuming animal flesh.
But dig under the surface of any simple question and there's usually a complex set of conditions instead of any straightforward answer.
Increase
According to the Vegan Society and Vegan Life magazine's survey released in May 2016, there are more vegans than ever in Great Britain: 542,000, a 350 percent increase from around 150,000 in 2006.
That's one percent of the population.
Since then, the huge increase in the uptake of Veganuary in 2018, the release of mainstream plant-based food products such as Tesco's Wicked range (overseen by vegan Derek Sarno) and the wide media coverage of the farmer vs. vegan debates, suggests those numbers are now much higher.
With many of the vegetarians who responded suggesting they would be interested in giving up eggs and dairy, that's more than one million people living or interested in a vegan lifestyle.
It's men
But souring this success for those working in vegan advocacy and animal rights campaigning, there is still one – very large and hard – nut to crack.
One section of the population is lagging behind on the vegan curve, echoed in online forums and workplaces around the country whenever veganism is discussed.
It's men.
Gender divide
In the Vegan Society's survey, 63 percent who identified as vegan were female, while only 37 percent were male.
In previous surveys and research on those working in grassroots animal activism and protection, the overwhelming majority of participants remain female.
So where are the men?
Meat
"Meat remains for many men a stable, if arbitrary, hook on which to hang their gender identity," says Dr Richard Twine, Senior Lecturer in Social Sciences at Edge Hill University, and co-founder of its Centre for Human Animal Studies.
In Twine's research interviewing individuals who follow vegan lifestyles, 73 percent of those he spoke to were female, and only 27 percent male.
Masculinity
"Vegan men are more likely to espouse a view of gender identity as changeable and refuse the notion equating meat with muscularity and masculinity," says Twine.
"Men who are invested in inflexible models of masculinity as opposed to seeing gender identity as socially constructed and changeable, tend to have more problem with the idea of compassion to other animals, as historically that has been antithetical to dominant models of masculinity."
More difficult?
Men do seem to find it harder to begin the journey towards veganism, even if it's for health, rather than ethical, reasons.
For Veganuary, the campaign that persuades people to go vegan for January as a way to test the waters for the new lifestyle practice, the numbers are even starker.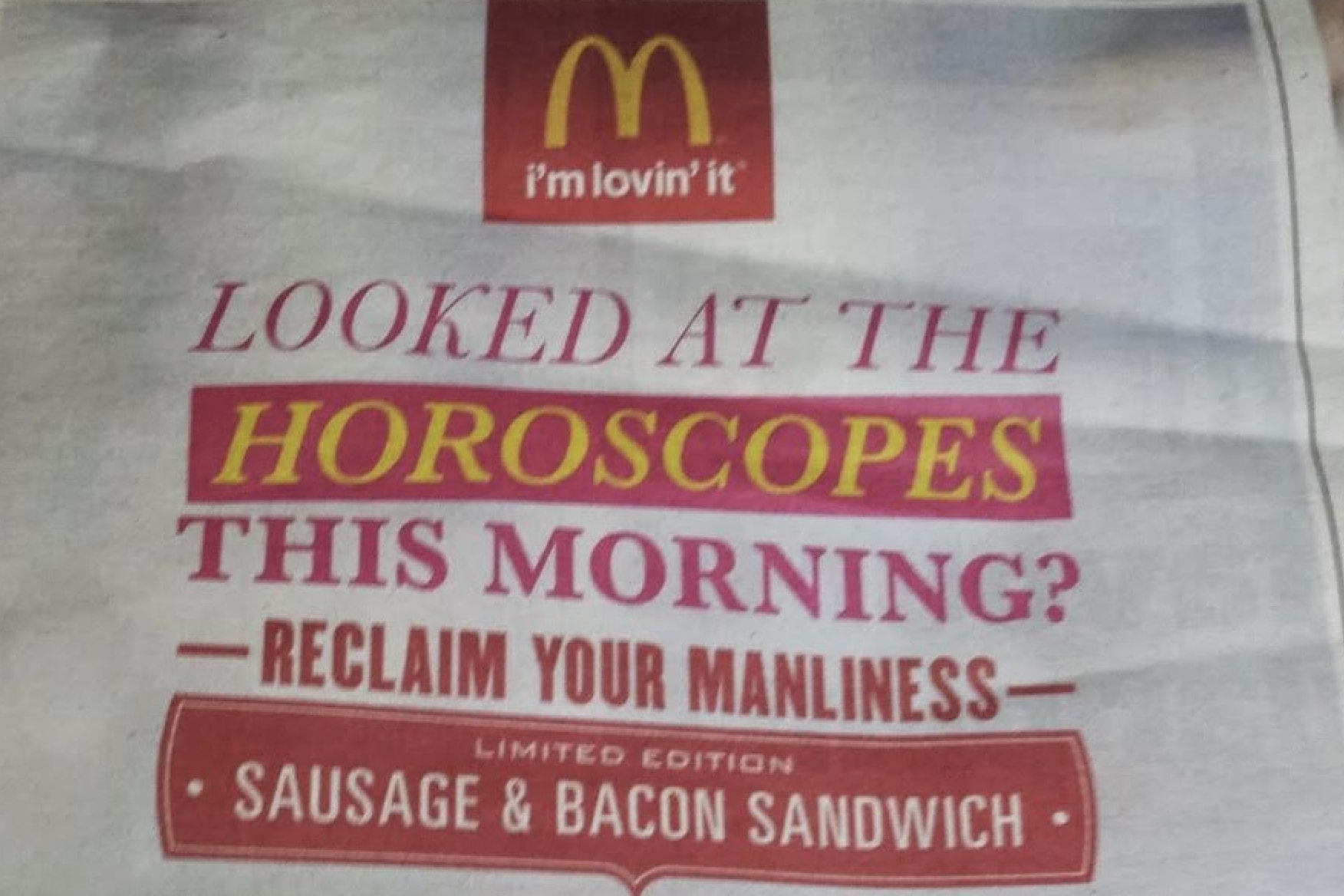 Veganuary
"Last year was our best year for having male participants," says Matthew Glover, Co-founder of Veganuary.
"We had 14 percent men take the challenge in 2018, which is an improvement on last year's 10 per cent.
"But then much of our imagery and marketing is focused on women, who we know are more likely to respond."
So men are happy with their steaks and burgers – what of it? It's a free country, and people are famously sensitive to being told what to put into their mouths.
Health
But this is a problem.
The biggest killer for men over 50 is heart disease, in which diet is a major risk factor.
A diet high in saturated fat – in animal fats – is strongly correlated with coronary disease, while a diet low in saturated fat and high in plant-based foods substantially reduces the risk of developing heart disease.
Processed red meats have also been identified as definite causes of cancer by the World Health Organisation, responsible for at least 34,000 deaths each year.
When the food critic AA Gill announced that he had cancer, it was perhaps without irony that he described the extent of the disease's spread throughout his body as 'the full English … a trucker's gut buster'.
But outdated concepts of masculinity that maintain men's addiction to meat consumption is a problem not only for those who consume foods that are killing them. It's also a problem for those who suffer the wider social and political implications.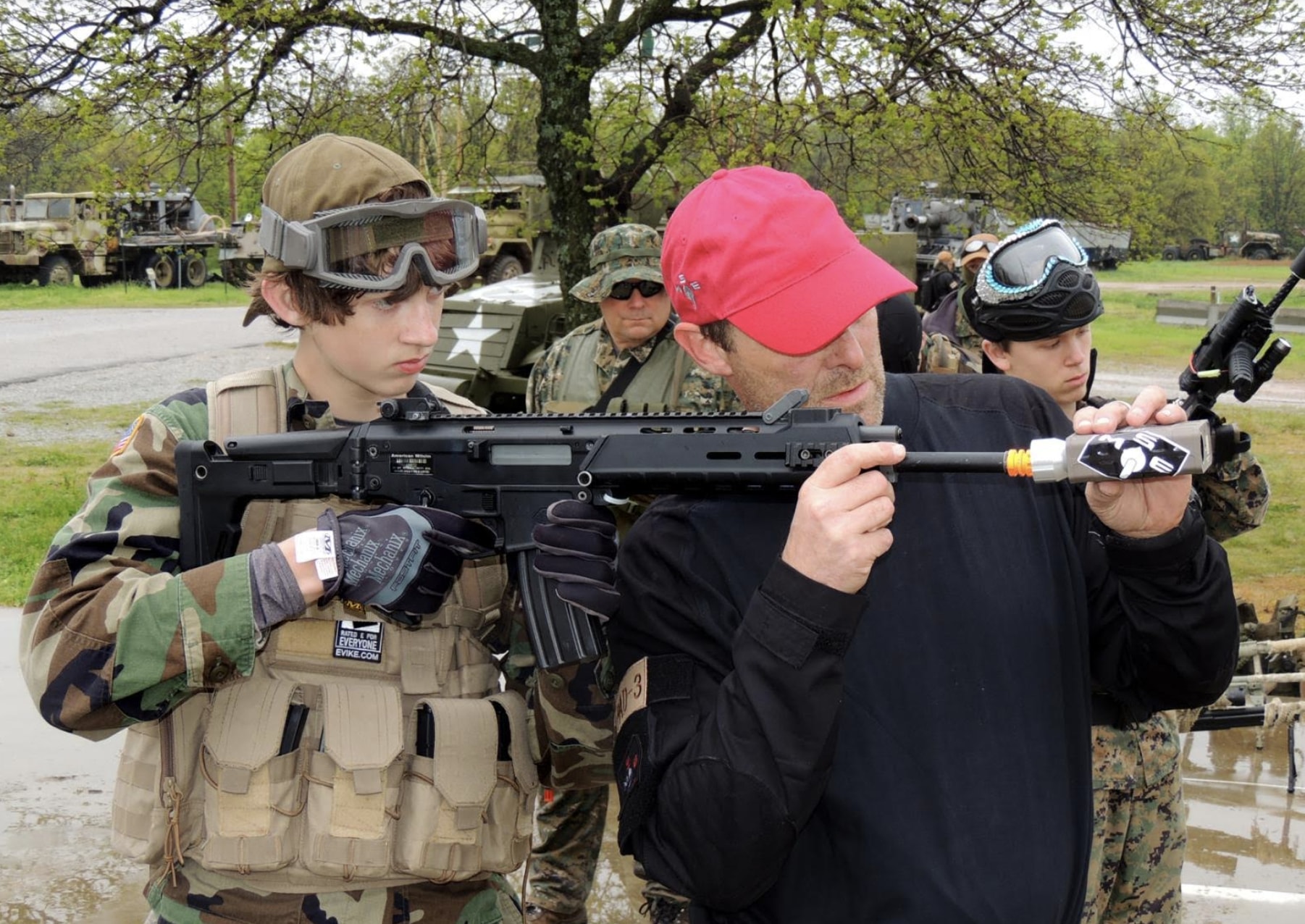 Men, meat and guns
"The consumption of meat is so clearly aligned with white, heterosexual masculinity as to be, at his point, inseparable from it,"says Professor Laura Wright, lecturer in English at Western Carolina University, and author of The Vegan Studies Project which launched the new academic field of vegan studies.
"Something that chilled me happened when I was driving home from work earlier this year. I stopped at a gas station and started to fill up my car. Two men in a pick up truck pulled up and harassed me for being vegan; I'm assuming they saw my 'vegan' bumper sticker.
"The passenger window came down. The driver, a 20-something white guy, said, 'Hey, we work up the street, and I'm just wondering, do you eat steak?' Me: 'no…' Him: 'chicken?' Me: 'no…'
The passenger, another 20-something white guy, was staring at me with abject hate. He said, 'You should fucking eat a steak, sweetheart'. This threat was a product of the hate speech that we've seen so much of this past year.
"There was a shotgun rack in the back of that truck. I was terrified, and I was right to be terrified."
The deep, cultural association between meat and masculinity ("And guns," adds Wright – in the wake of the Florida school massacre it is important to note that the vast majority of mass shootings are carried out by white men) has only been exacerbated, she says, by a U.S. president famous for selling steaks.
But there may be a more prosaic reason, although with a complicated source, behind men's resistance to taking up a vegan challenge for a New Year's resolution.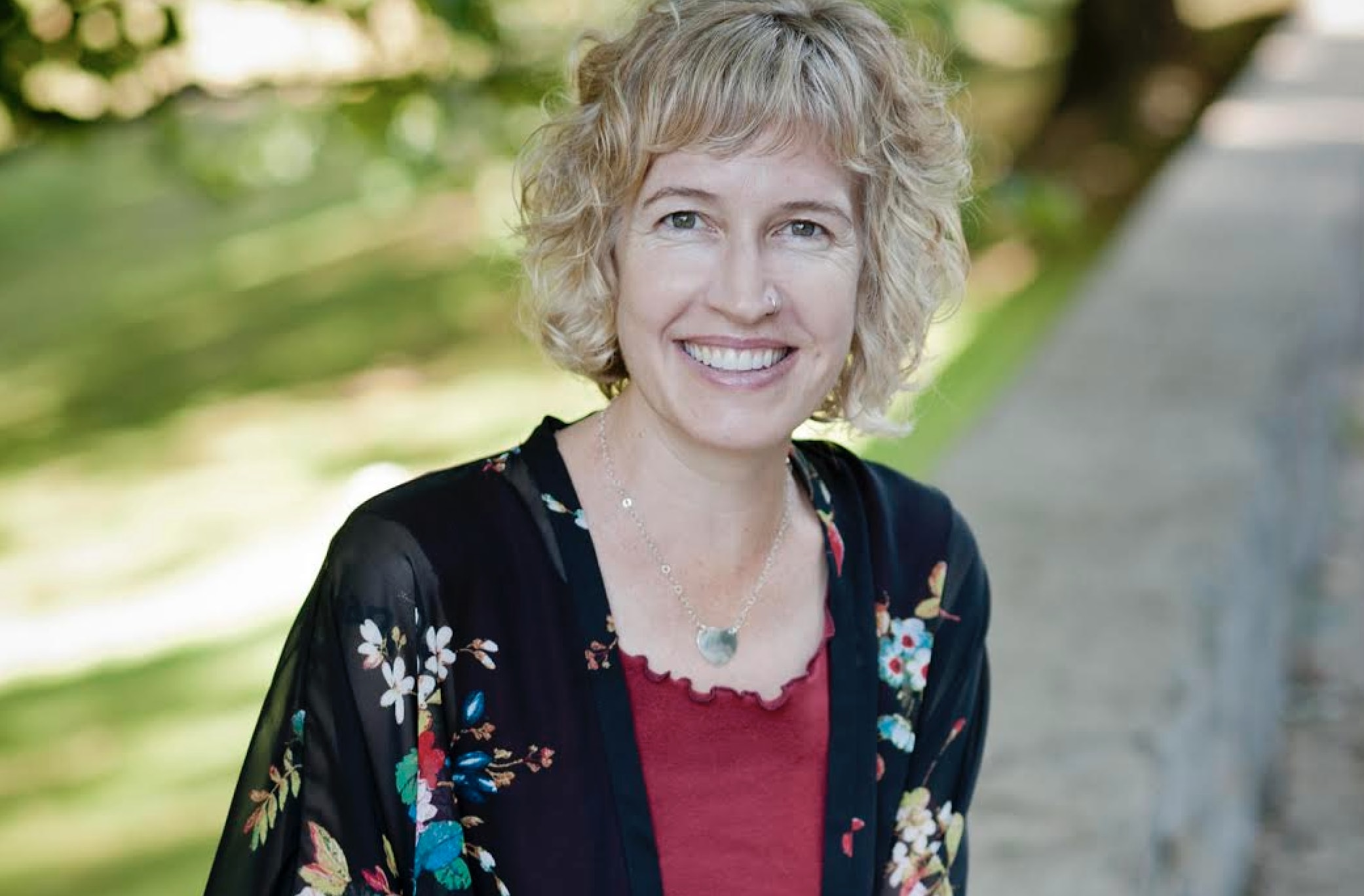 Sexual politics of meat
"To improve oneself at the beginning of the year, is that even on men's agendas?" asks Carol J. Adams, author of The Sexual Politics of Meat, one of the world's leading figures in exploring food practices in relation to gender.
"What these kinds of campaigns ask for is for people to be consciously thinking about what they are doing – what they are eating. Are men doing that? Perhaps for health reasons – some of them.
"Women are always consciously thinking about what they are eating, how they look, how their bodies appear. So for women those kinds of pressures are already present in society: to be thinner, slender, food-conscious."
Pressure
But aren't there now as many pressures on men these days to look fit, and be healthy?
According to Professor Sarah Grogan at Manchester Metropolitan University, an expert on body image, the increasing pressure on men to adhere to images of the 'metrosexual body ideology' is leading them to risky habits such as prescription drug and steroid abuse, where the side effects are not as strong deterrents as the need to maintain a body ideal.
Is convenience part of the answer? allplants talks to PBN.Subscribe to PBN's YouTube Channel here
Man card
Adams debates if such pressures on men and women are equal when it comes to body image.
"I keep hearing the call for men to 'renew the man card'. Well I've had my library card for thirty years, why is the 'man card' so fragile it needs to be renewed every time they eat?"
Adams of course accedes that men are subject to societal norms, as are women. But it's the amount of pressure, and the direction these norms push men towards, that are different.
"For men, the pressures are to be big, strong, heavy. Veganism taps into the conformities that women are already feeling pressured to meet – being slender, healthier, losing weight – while the things men have to conform to pushes them away from veganism.
"Those repressive stereotypes of men and masculinity are just not worth arguing with, because confrontation is at their core: you challenge men and they think 'I'm going to show you that you cannot change me'. These are cultural messages that precede veganism by a long way."
A taste of veganism
So what can be done to encourage men to look beyond the stereotypical ideal of lording it at the BBQ or taking on a 32 oz. steak challenge?
"The goal is to get people to have a taste of veganism," says Adams, "so that once they've tried it, once they're not consuming animals, then their minds are that little bit freer to go towards animal suffering.
"One thing vegans can do is have meals with non-vegans. Have people over for dinner, don't even tell them the meal is vegan until after, stop people judging it before they've started. We need to do everything we can to dislodge that defensive part of the brain where men think you have to be eating meat to be a man."
Will movies like The Game Changers kickstart real change?
Habits
"It's about convenience too," says Jonathan Petrides, Co-founder of London-based vegan delivery company allplants.
"Everybody is time poor and won't change their habits.
"If I can't get a vegan sandwich at my local coffee shop at lunchtime, it's too hard. We need more delicious options that are easy for everyone to enjoy."
Men stand up
A bunch of new films coming in 2018 might change things. From the Ground Up is a vegan documentary featuring top athletes – and looking at how they power their bodies through plants. And James Cameron's eagerly awaited film The Game Changers released its first trailer just this week.
But for Professor Wright, the challenge runs deeper into the cultural stereotypes and balances of power that favour male, white privilege.
"Until straight, white men decide that they are willing to stand up to other straight, white men – the men, for example, in that truck – and call them out for their racism, sexism, speciesism, and homophobia, then this is where we are, and this is why most men aren't vegan," says Professor Wright.
"I can talk all day about veganism, but who cares? I'm just a woman. The only way that any of this changes is that the people with privilege in these arenas recognize and renounce it. Loudly."