Victoria's Secret model Bridget Malcolm has blasted vegans for being too angry and abusive online.
According to the plant-based model, there is too much 'drama and fighting' on the internet – and she thinks the worst culprits should 'look inside' themselves.
'Gnarly'
Writing a blog post, Malcolm says she was shocked to see the online abuse received by an ex-vegan (and former prominent vegan blogger), who allegedly had to eat fish to overcome health issues.
She writes: "This woman had some pretty gnarly health problems – hair falling out, skin issues, digestive issues, nerve pain, tooth pain, sleeping all the time, mentally unfocused, depressed, heart palpitations… I'm sure there were more but those were the most concerning.
"She had worked with a million different supplements, seen doctors, tried eating all the 'superfoods', tried higher fat and calorie foods and nothing had helped.
"So she ate some fish. In a week her symptoms had improved, and in a month she was completely healed."
Thriving
Unsurprisingly, many vegans were suspicious about whether the blogger had tried to treat her health problems – and why consuming animal flesh was her solution.
But Malcolm believes the woman did the right thing, saying: "She was not thriving, and her body needed something that she just could not give it.
"Everyone is different, and every body absorbs nutrients differently. After a decade her body couldn't keep up anymore, so she needed to change.
"This all made sense to me as I finished reading, and I scrolled to the comments."
'Irate'
While Malcolm thought the woman 'did the right thing', many online vegans left scathing comments – allegedly including death threats, and accusations of failure, described by Malcolm as 'the worst parts of human nature coming out of strangers'.
She said: "I am sick of the strange, angry vegan world online. There is so much drama and fighting between camps.
"People start wars and lawsuits on other vegans instead of using their platform to spread goodwill and help for those interested in the lifestyle.
"And if one of their friends and colleague has to change their way of eating to literally save their life, all bets are off."
Plea
And she went further – asking angry online vegans to consider their actions.
"I ask those vegans out there, who feel justified in attacking other humans to look inside," she wrote.
"To ask themselves what is being threatened when they read another human is sick, and animal products are the cure.
"It doesn't seem healthy or balanced to me to have such a visceral reaction to another humans eating habits – and I wonder what they would find when they look inside and sit with that question."
Thanks
She thanks ex-vegans for giving plant-based eating a go, and said we should all be more mindful about 'the footprint we leave in the world'.
"For some people that means eating meat," she wrote.
"Beyond this, we should embrace acceptance and love for all beings. No exceptions."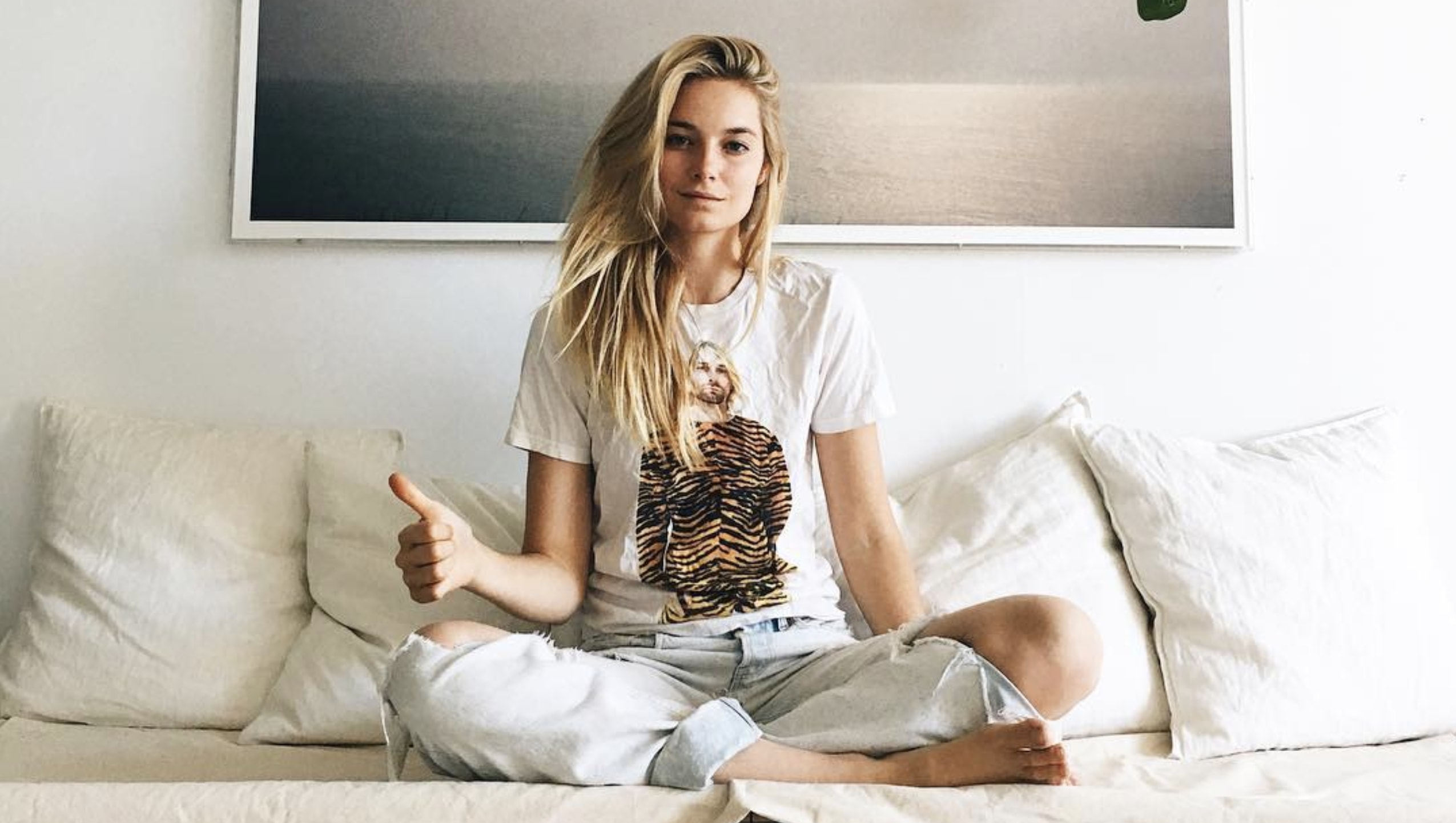 Opinion
When it comes to online abuse – Malcolm is right.
There is no place for death threats anywhere, and sadly, people are often all too quick to be offensive when it comes to commenting on the internet.
Having said that, I would forcefully disagree with a number of her assertions.
Love for all beings?
Promoting love for all beings at the same time as promoting meat-eating is sheer hypocrisy – and a savage indictment of the carnist mentality so many vegans try to fight.
Suggesting you can treat an animal with 'love and acceptance' while at the same time eating him, also shows how far removed people are from the brutal, industrialized factory farming system.
Animals are tortured so people can eat them – and it is dangerous to ever describe this process as 'mindful', as it paints a portrait of eating meat as asinine.
I'm not even sure what that means? 'Mindful', used in the context of carnism, seems to be an abstract term people throw around to excuse the most horrific abuses.
I can reassure the 'mindful' meat eaters out there – when you brag to your friends about how spiritual you are, or say a little prayer before eating that pork chop, it means not a thing to the animal who has suffered beyond imagination, or the environment you are damaging with your choices.
Ill?
As for the blogger who was sick? I don't know the full story, and therefore anything I say is pure speculation.
But it seems unlikely she was being entirely truthful. We have a wealth of scientific information which shows a plant-based diet is the healthiest on the planet.
A cynic might say it just seems like she wanted to eat animals, and created an elaborate back story to justify it, given that her public profile as a blogger made it difficult to simply revert back to omnivorism.
Debate
But ultimately, as a vegan, if (if) she is telling the truth about her myriad health issues being miraculously solved by consuming the flesh of an animal who was killed violently and painfully – she should ask some questions about her own motivations, and about whether she ever believed the anti-speciesist argument, as she was quick to sacrifice animals' live so she could feel more comfortable.
Sadly, the vicious response of some vegans online means the important debate was lost, and the story became about how angry vegans can be.
This highlights how powerfully the online space can be used either for or against vegan advocacy.
Kindness is important always – not in the vague, hypocritical way Malcolm suggests, where it's ok to torture and kill animals as long as we are 'mindful' about it – but in the truer sense.
Our words can leave an impact long after we've spoken them – and we should always choose them carefully.
READ MORE:
Are Breast Milk Lollypops Going To Be The Newest Sweet Trend?
Vegans SLAM 'Evil' Kriss Jenner For Wearing Animal Skins
Top Activist James Aspey BURNS Critic After 'Vegan Cult' Insult