Vegan artist and activist Jay Brave has spoken out about the online backlash he's faced since the official release of his viral hit, Vegan Shut Up, two weeks ago on November 1.
The track, which has racked up an impressive 750k views so far, has caused a ripple in the press and vegansphere.
It has also had a lot of attention from non-vegans, and while most of the feedback has been positive, there have also been accusations of misogyny, as well suggestions that Brave is eating chicken and wearing leather in the track's video.
Conscientious
According to Brave, who describes the pro-vegan track as 'a comedic but serious public service announcement': "I find it so funny that people would think, as a conscious and conscientious vegan putting
myself in the public eye, I'd be eating chicken and wearing leather in the video."
He wants to reassure people that the 'chicken' he eats in the video is actually seitan from vegan fast food eatery Temple of Hackney, and his jacket is made from non-vegan leather, as is his watch strap.
He adds: "People are so eager to find fault these days that it can feel masochistic even starting. Critics
have been quick to label me a fake vegan, slam me for my Nike trainers and call me sexist for
my portrayal of my girlfriend."
Phasing out
He also addresses issues regarding the possession of non-vegan items, explaining that he is not one for disposable fashions and maintains a lot of the same wardrobe he's had for over a decade.
Whilst he concedes that he has purchased a lot of new vegan items, he is adamant that his leatherwear predates becoming vegan.
"I'd no longer buy anything that wasn't vegan, but I am also anti-obsolescent and my old [leather] shoes, bags and belts are maintained with almost sacrificial respect," he says.
"Having said that, things like my vintage biker jacket just don't seem worth the confusion for people I come into contact with and so I've gifted it to a friend who is actually a biker."
Examining the issues
Brave says the point of the rhyme was to 'highlight that we are all protein'.
"Men, women, cats, dogs, fish, birds etc [are all protein] and so to put any sentient being on a pedestal for special treatment is against my beliefs," he says.
"I singled out women in the song contextually, because I am a heterosexual man, but it wasn't to say that I am not mere protein too."
He says he believes it is important to examine legitimate issues that arise within his own art and in the movement, and adds: "I just find that if we are trying to create a cohesive and inclusive movement we won't get anywhere with point scoring or name calling.
"This isn't to say that real issues should be swept under the carpet in the name of art and fun, but there should be a stiffer examination of the evidence before it becomes a backlash."
Corporate
Another issue Brave wants to tackle publicly is Western complicity in world suffering when it comes to engaging with companies like Nike and WeWork, and buying their products.
He believes: "It is impossible to be 100 percent vegan whilst still being part of modern society. The technology that we share these conversations on is built on third world child labor, and our status as Westerners predicates our complicity in most of the world's suffering.
"This isn't to say, however, that we can't make more conscious decisions at point of sale."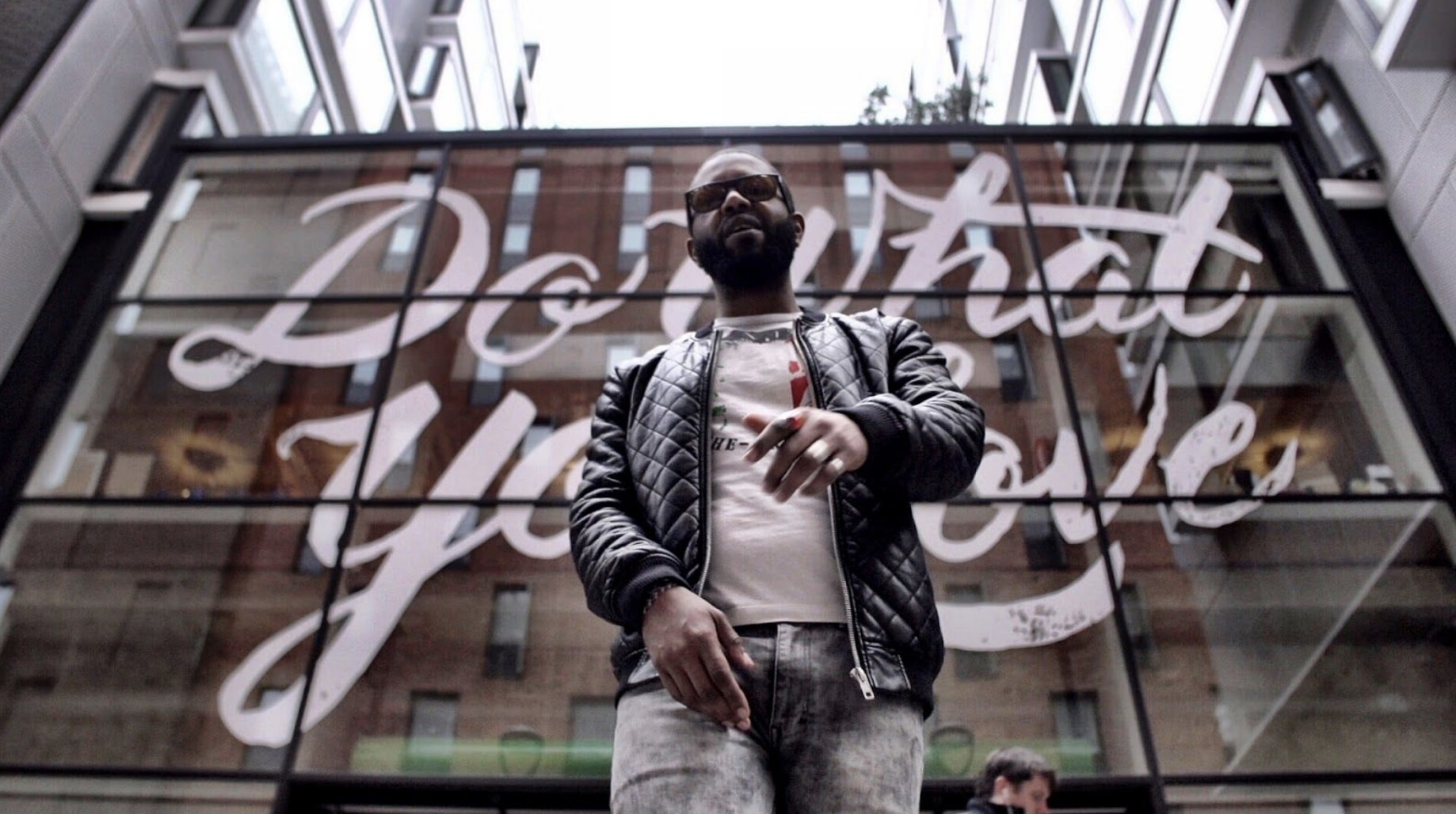 Vevolution
Jay Brave is excited about his upcoming performance at London's Vevolution Festival on November 25, where he will appear alongside vegan personalities including Heather Mills
and Made In Chelsea star Lucy Watson.
He
confirms he will be performing his debut smash hit, as well as talking about his journey to
becoming vegan.
"I am looking forward to performing at Vevolution because it feels like home," he says
"My debut
performance of Vegan Shut Up was actually at a Vevolution event back in April.
"Also, you may
have noticed that I am front and central in their promotional material for the festival so, one way
or another, everyone there is gonna know my face!"
Jay Brave can be found onInstagram,Twitter, andFacebook. For further information you can visithis website here
READ MORE:
VIDEO: This World Vegan Day Tell A Vegan 'Shut Up!'
VIDEO: How The Dairy Industry's War On Plant Milk Failed
Vegan Rapper Grey Wins 'Best Song' Award For Iconic Thanksgiving Rap