For many years, fitness enthusiasts believed that animal protein was necessary in order to build muscle, strength, and perform at the highest level.
Now this myth is constantly being broken by top athletes, bodybuilders, and models.
These inspiring vegan models have taken animal based foods out of their diets for good, and they recommend that you do as well.
Amanda Fisher
A bikini athlete and yogi, Amanda Fisher is a plant-based personal trainer who runs a health and fitness Facebook group which inspires people to 'live a healthy, balanced lifestyle'.
She lost 30 kilos after switching to a plant-based diet in 2010 and you can follow her on instagram here.
"If you're not already eating a whole food plant-based diet, I definitely recommend making the switch."
Tia Blanco
Blanco is one of the world's best female pro surfers – an accomplishment she puts down to her vegan diet.
The athlete – who shares snapshots of her life with her many Instagram followers – won the 2015 International Surfing Association (ISA) Open Women's World Surfing Championship in Popoyo, Nicaragua, repeating the feat in the 2016 Championship in Playa Jacó, Costa Rica.
"Since I found more energy from the vegan diet, it definitely helped my performance in the water."
Natalie Matthews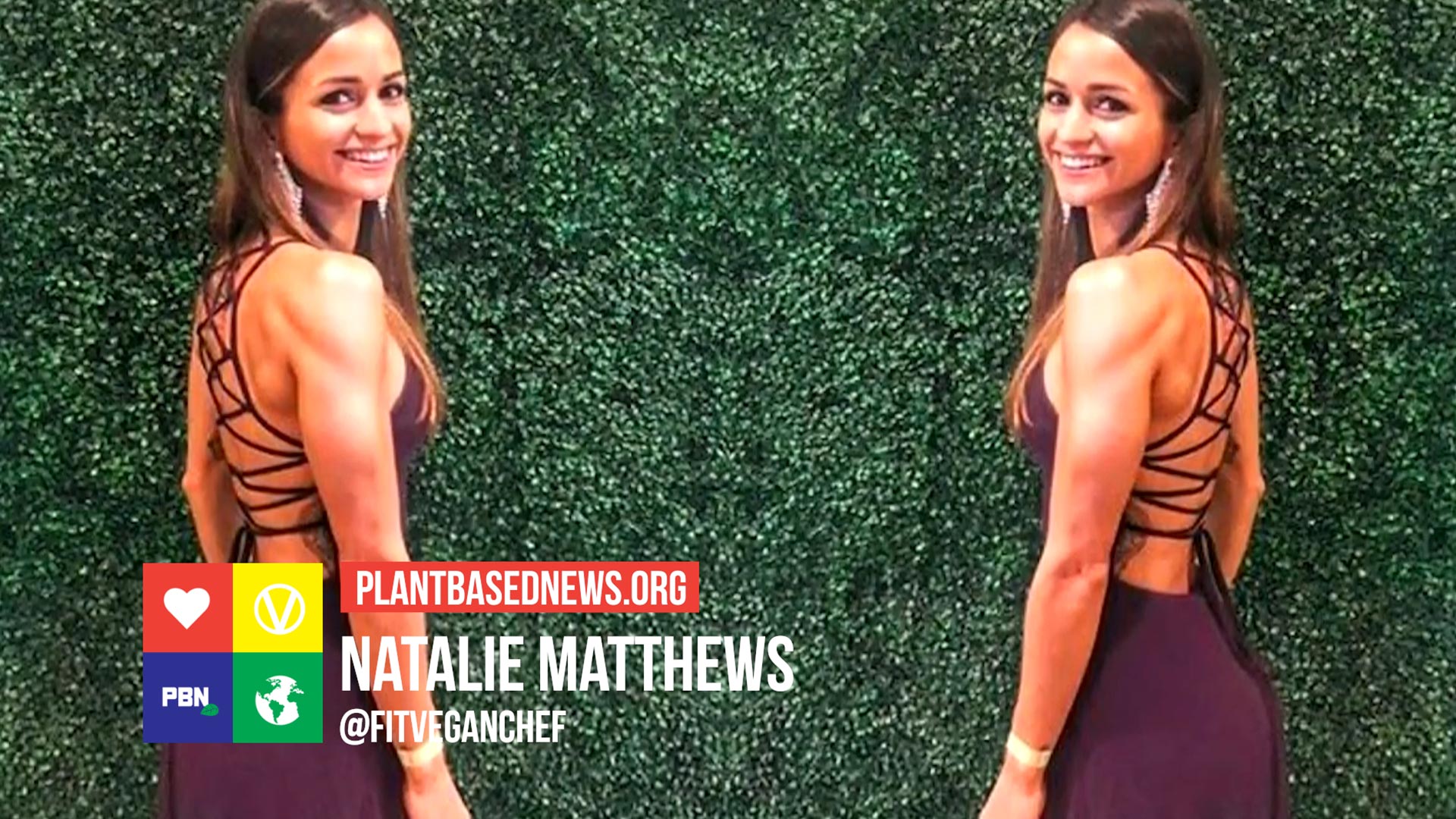 Natalie Matthews is an accomplished NFF Bikini competitor – who competes regularly.
She also is also a surfer, vegan chef, fitness/lifestyle model, and cookbook author.
Her main platform is Instagram – though she also shares videos with her followers on YouTube.
"So many athletes are shifting over because they are feeling inspired. I don't care how you go vegan – as long as you do!"
Angie Sadeghi, M.D.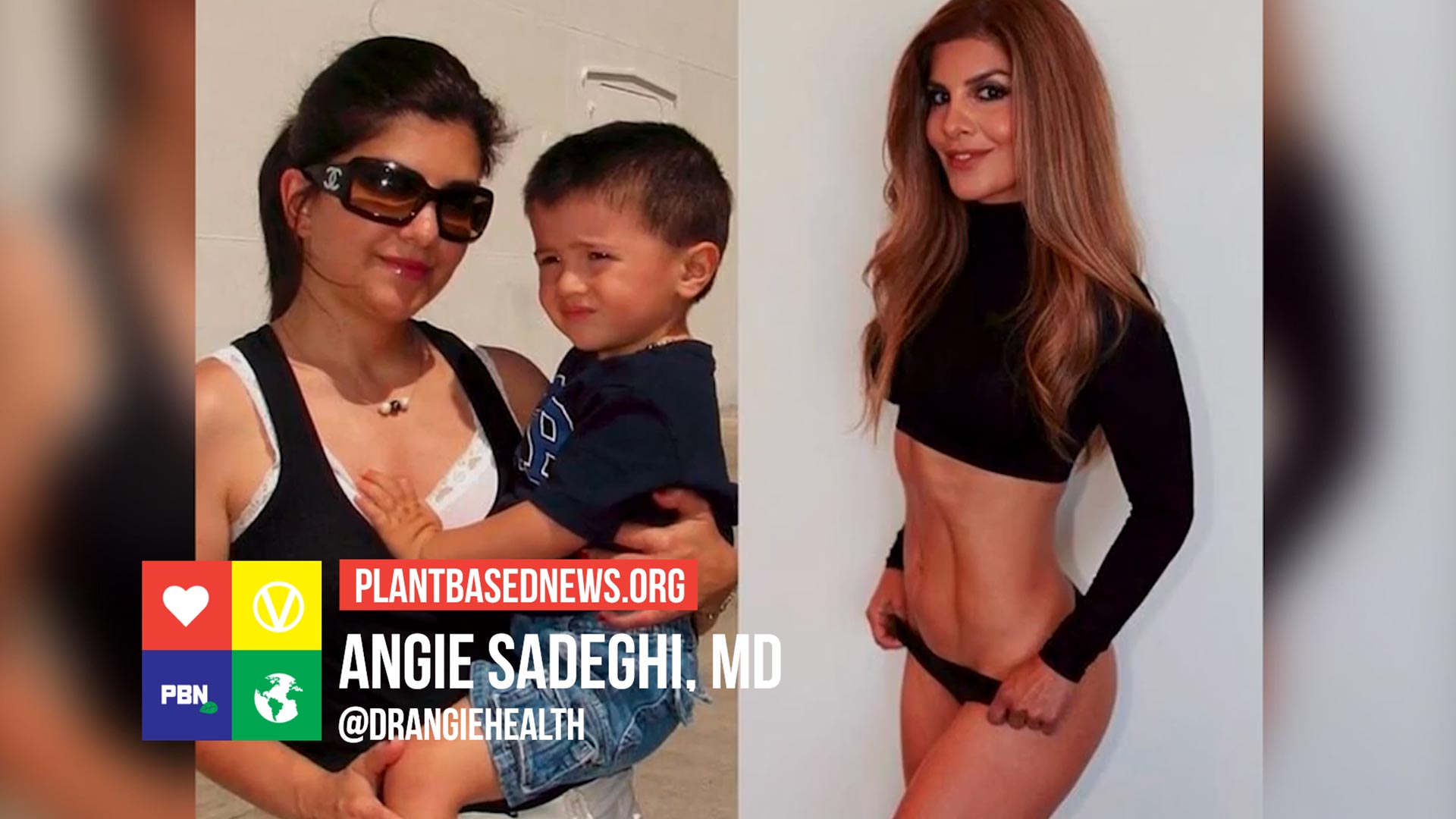 Dr. Sadeghi is a leading gastroenterologist in Newport Beach, California, treating patients for digestive issues and illnesses related to the stomach, liver, esophagus, and colon.
She is also a weight loss specialist and mother, who cured her chronic health issues after switching to a plant-based diet. You can follow her on instagram here.
"Within 9 months, my body transformed."
Brin Dillon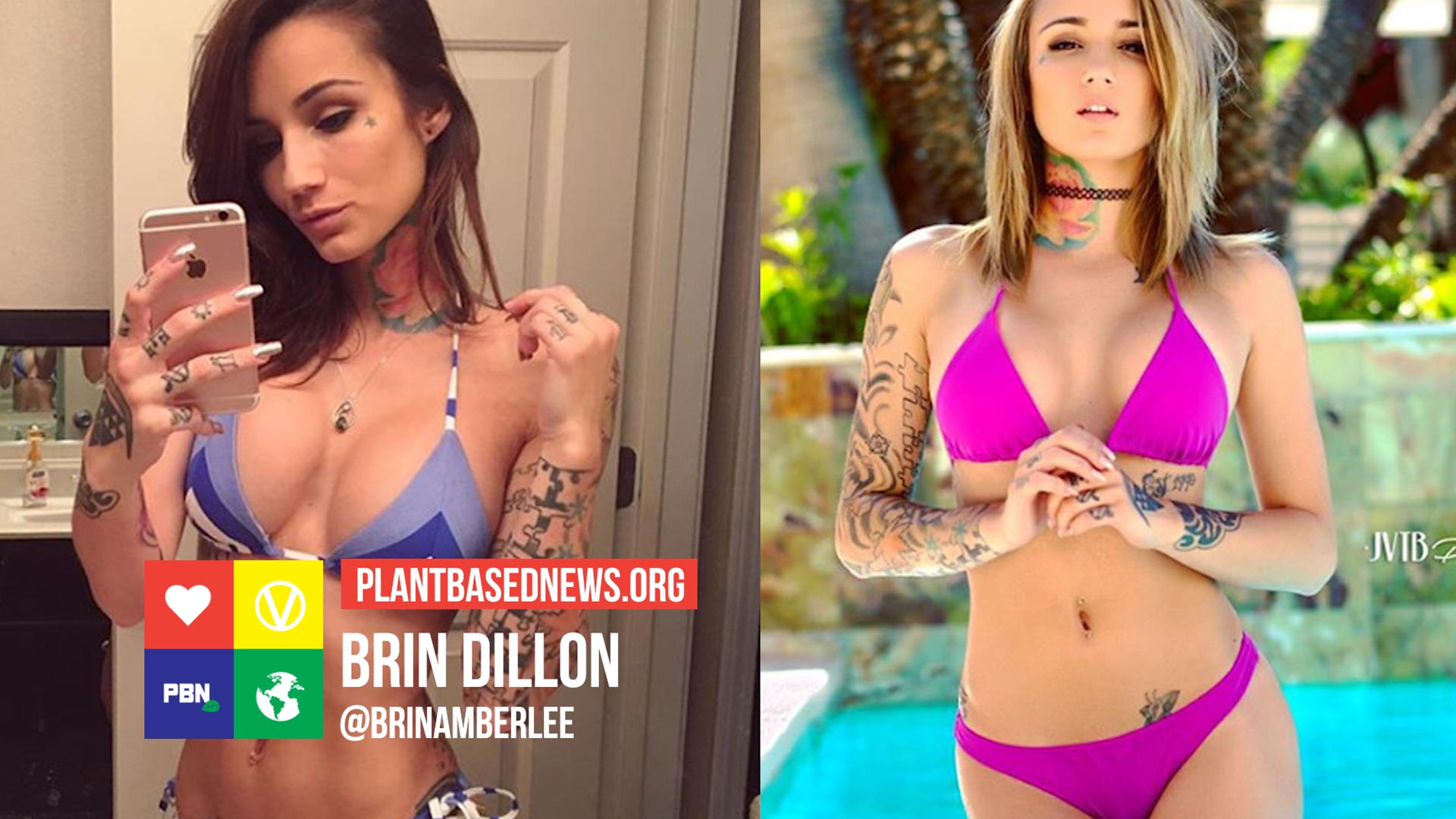 Brin Dillon, who describes herself as a 'vegan foodie', ditched animal products less than a year ago. Since then, the self-confessed dog-lover has thrived on her plant-based diet.
Dillon shares more about her lifestyle on Instagram here.
"People started asking me 'have you been working out?!' But not really – not more than before. I just stopped eating animal products."
Crissi Carvalho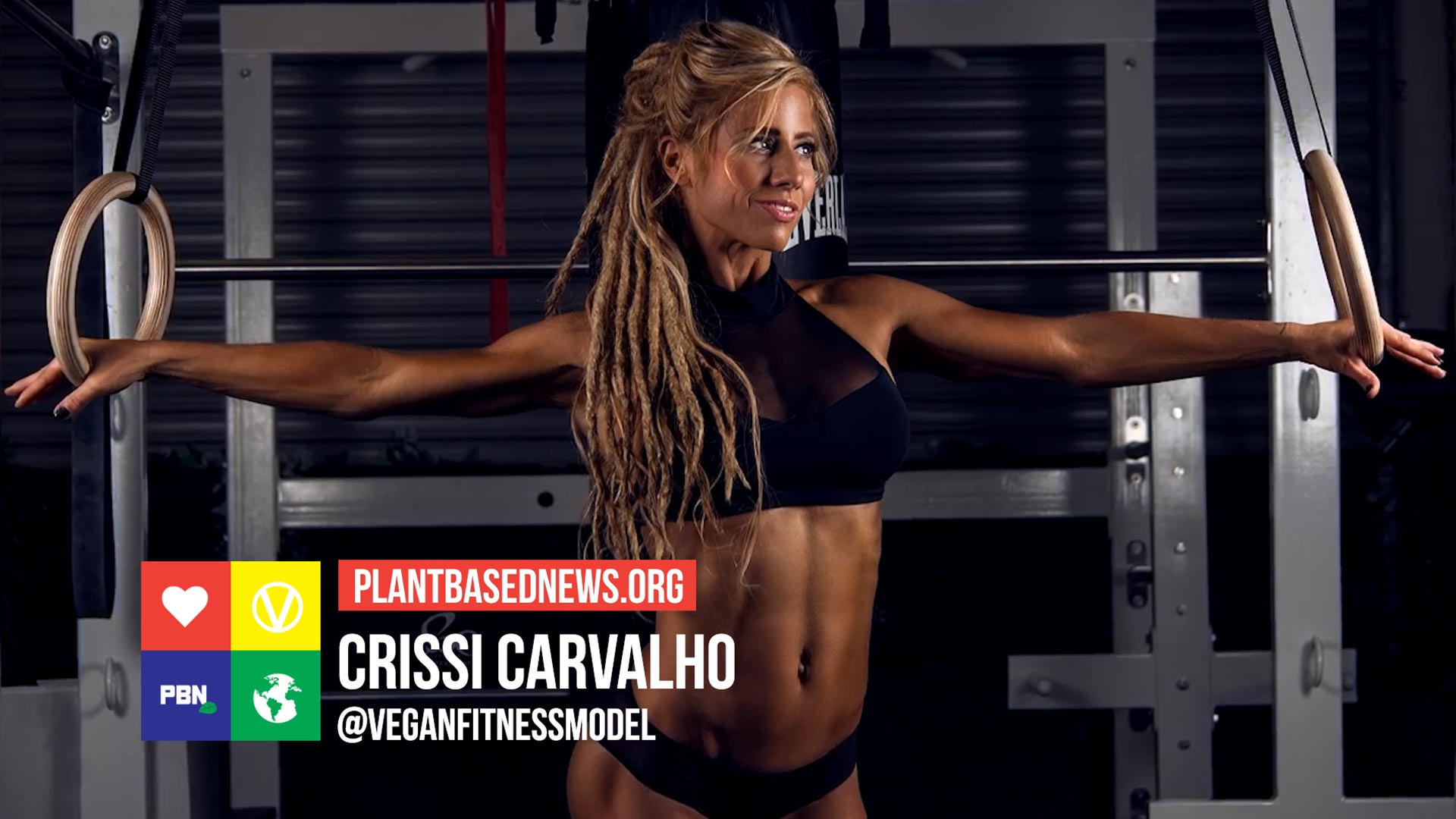 A holistic vegan fitness coach and model, Crissi Carvalho won the Arnold Classic in 2016. The 44-year-old promotes a healthy high-carb diet whenever she can, including on her website.
She is a fitness model competitor, a chef, and she has also authored eBook For a Lean Healthy Body. You can follow her on instagram here.
"For two years I competed pretty much without any supplements."
Deni Kirkova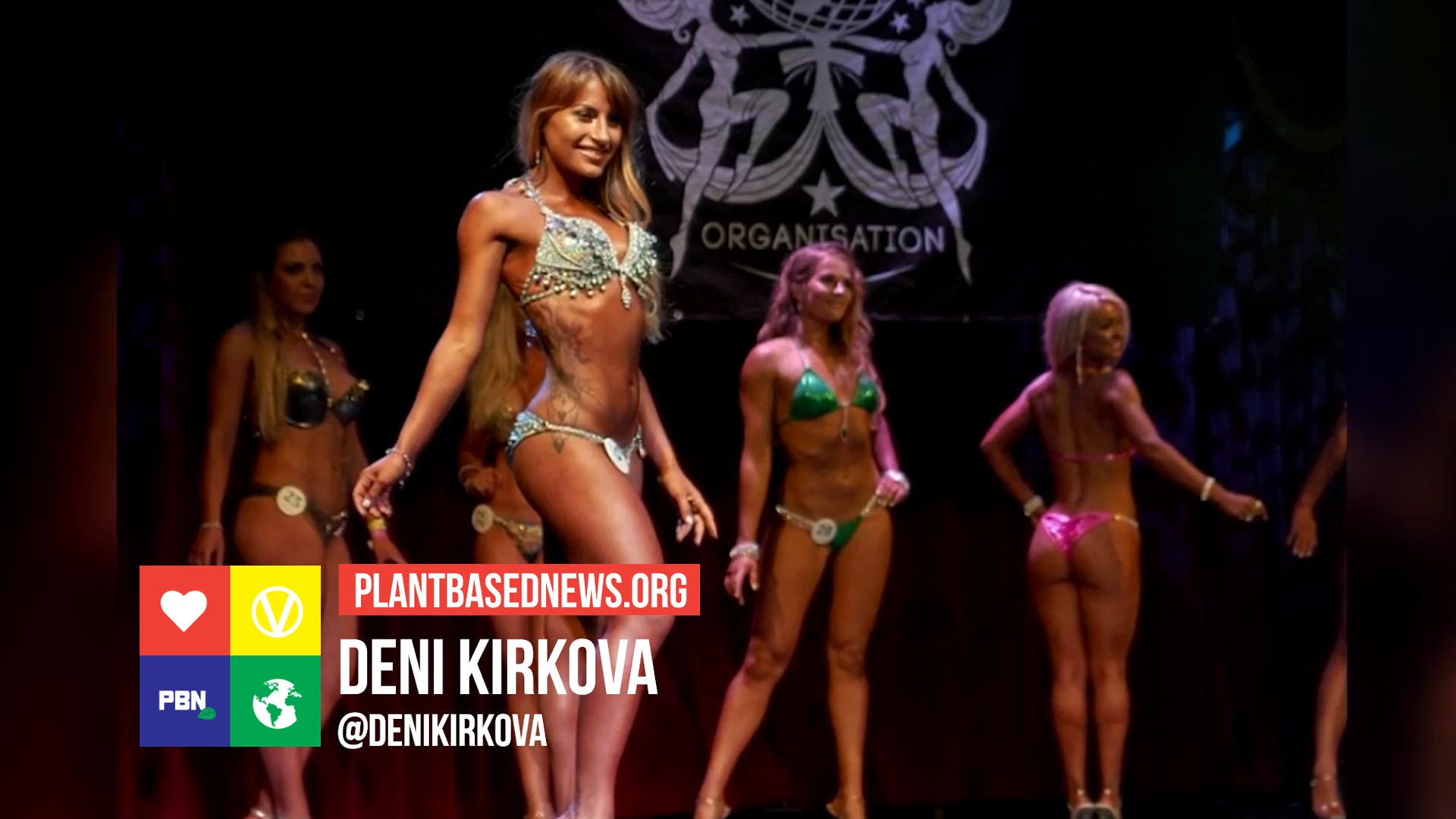 On top of being a blogger and journalist, Kirkova is also a bikini fitness competitor and qualified personal trainer. She is known for winning first place at Miss Galaxy Universe Beach Body European Championship in 2016.
She posts regularly on her instagram account, which you can see here.
Along with her friend Vicky Hadley, who shares her passions for journalism and fitness, Kirkova runs BikiniGirlsDiary, a blog which gives a peek into their lives.
"Crafting out a killer hot body does not need to involve eating dead animals."
Grace Beverley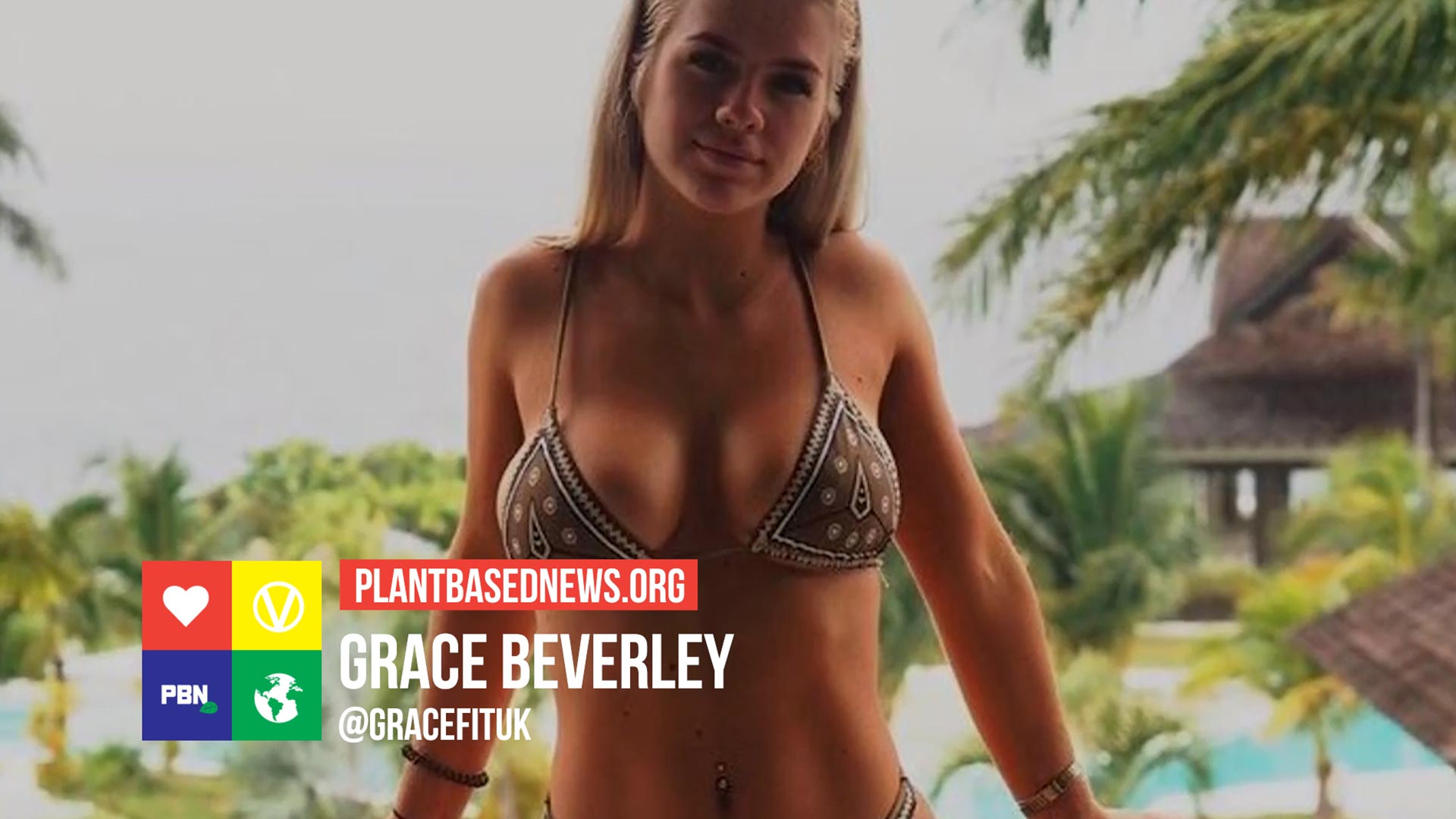 20-year-old Grace Beverley is not your average Oxford University student. She is a fitness enthusiast who created her own workout regime, called the Grace Fit Guide, and a YouTuber sharing her tips and tricks related to her active, vegan lifestyle.
Not only that, but she is also an Instagram sensation, with more than 630,000 followers.
"By going vegan, you're doing something that is not just incredible for you, but it's also incredible for the planet and the animals."
Bianca Taylor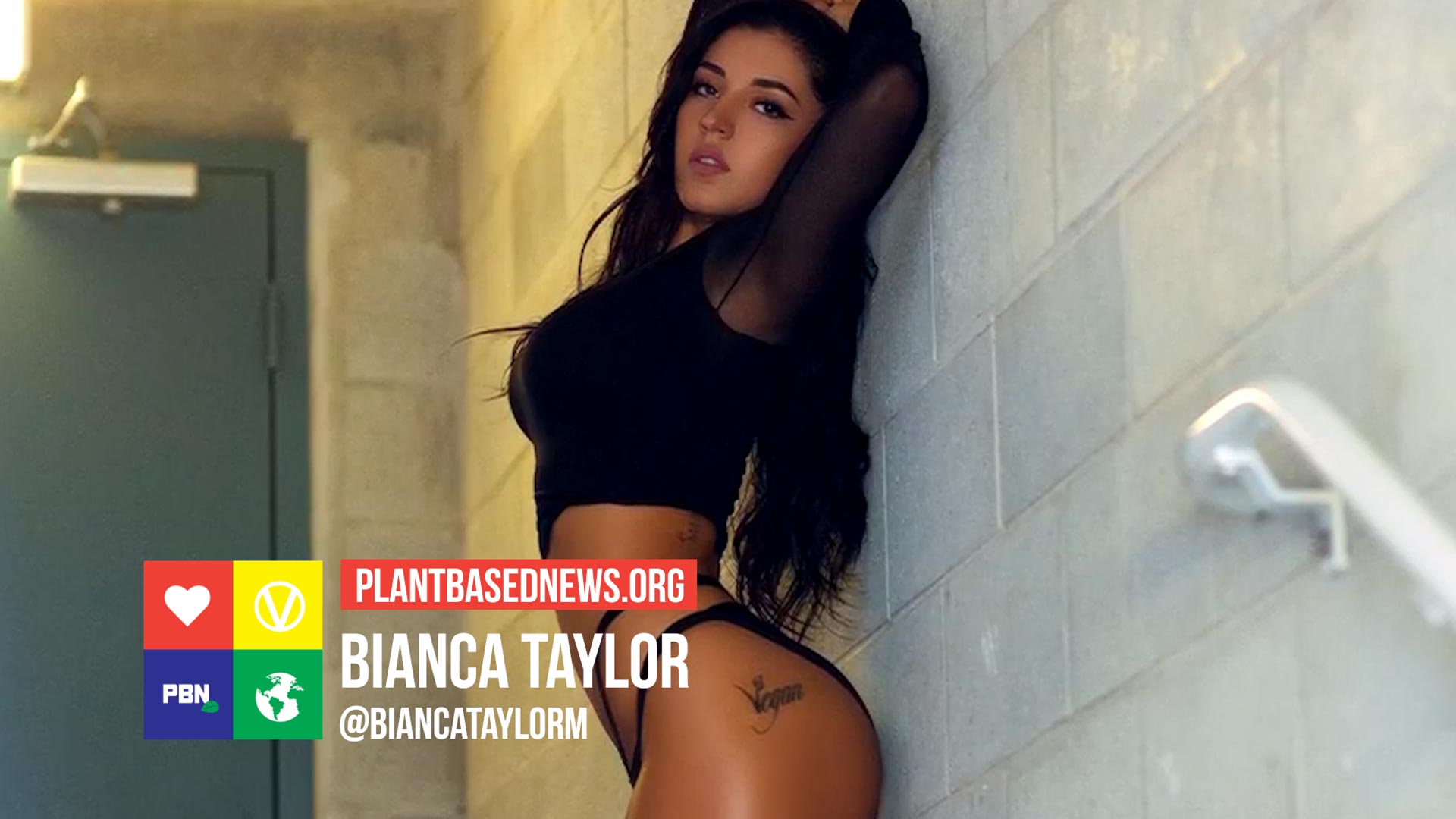 Taylor is certified in personal training – as well as plant-based nutrition. She began pursuing fitness modeling following a dancing career, and developed a deep passion for health and bodybuilding.
A YouTuber in her spare time, Taylor vlogs, shares her workout routines, and films her meals during the day. She is also dating fellow vegan bodybuilder Nimai Delgado and posts regularly to instagram.
"There are so many benefits in addition to the positive effects it has on the earth and the environment – going plant-based is going to have a huge positive effect on your body."
Jayde Nicole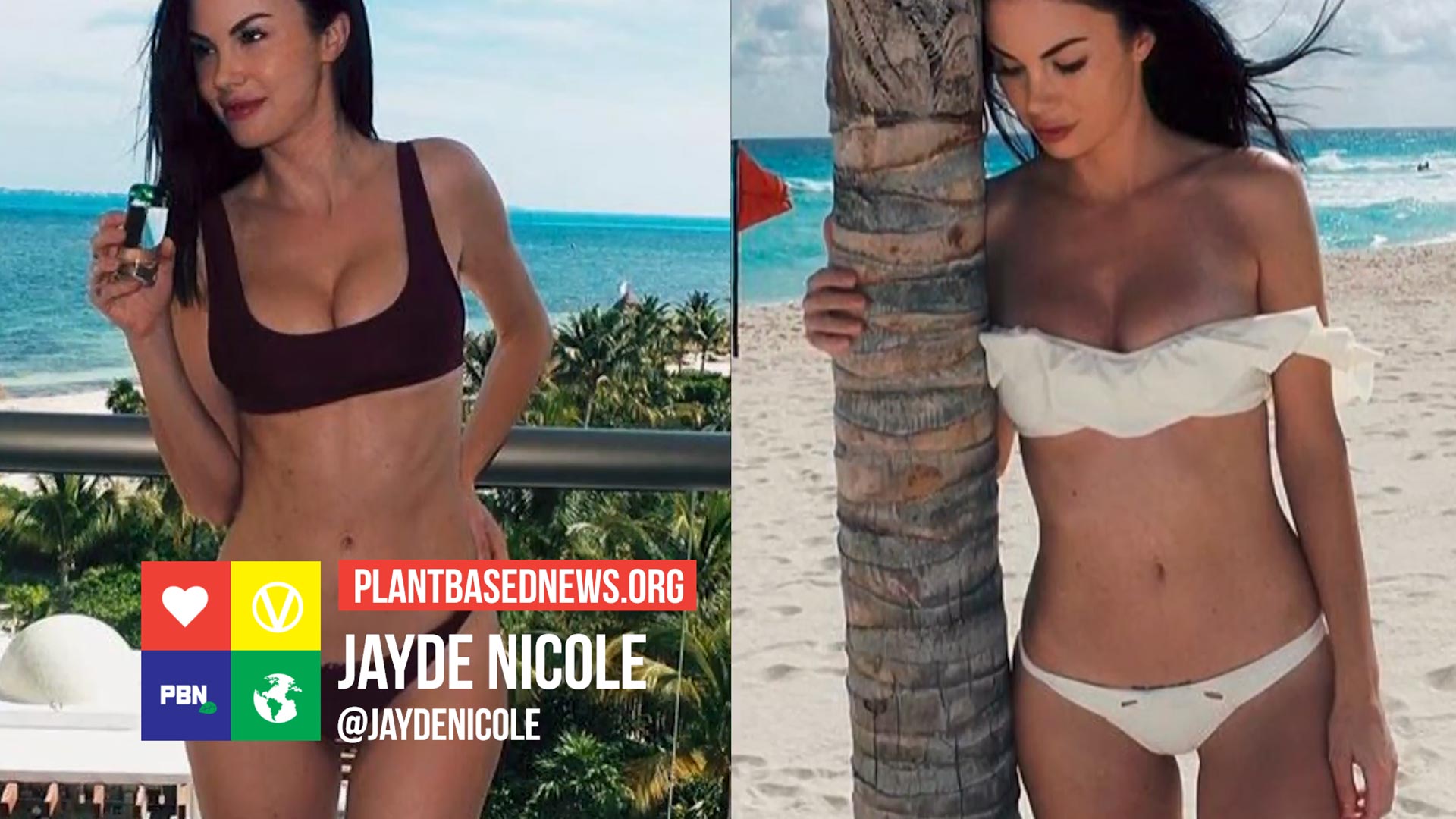 A vegan, environmentalist, and animal activist, Nicole bills herself as a food educator, seeking to teach people on the seriousness of protecting the planet and the animals through a plant-based diet.
She ditched meat at the age of five, and being the animal lover that she is, Nicole founded a dog rescue charity, EDL Foundation, in 2013.
The compassionate activist also owns a plant-based nutrition certificate from Cornell University – as well as being passionate about fitness, modeling, and running a blog. She has garnered more than 2.3 million followers on Instagram so far.
"Being on the vegan diet helped me maintain my body shape a lot better."
Lesley Cain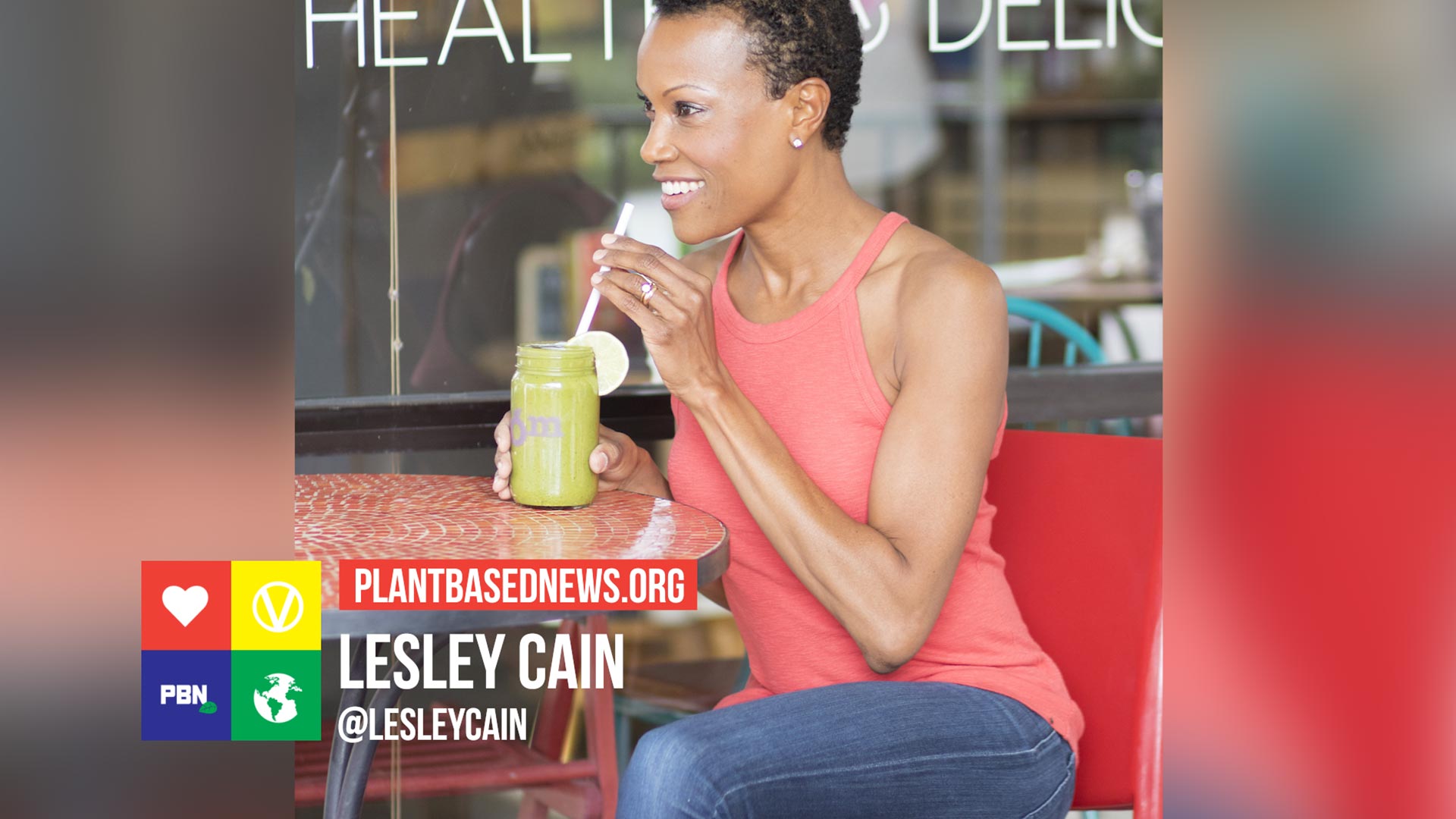 Cain is a high-heeled business woman turned plant-based holistic health enthusiast. Cain is also mother of two and you can view her instagram account here.
"I want to be the best version of myself."
Lilian D. Aguilar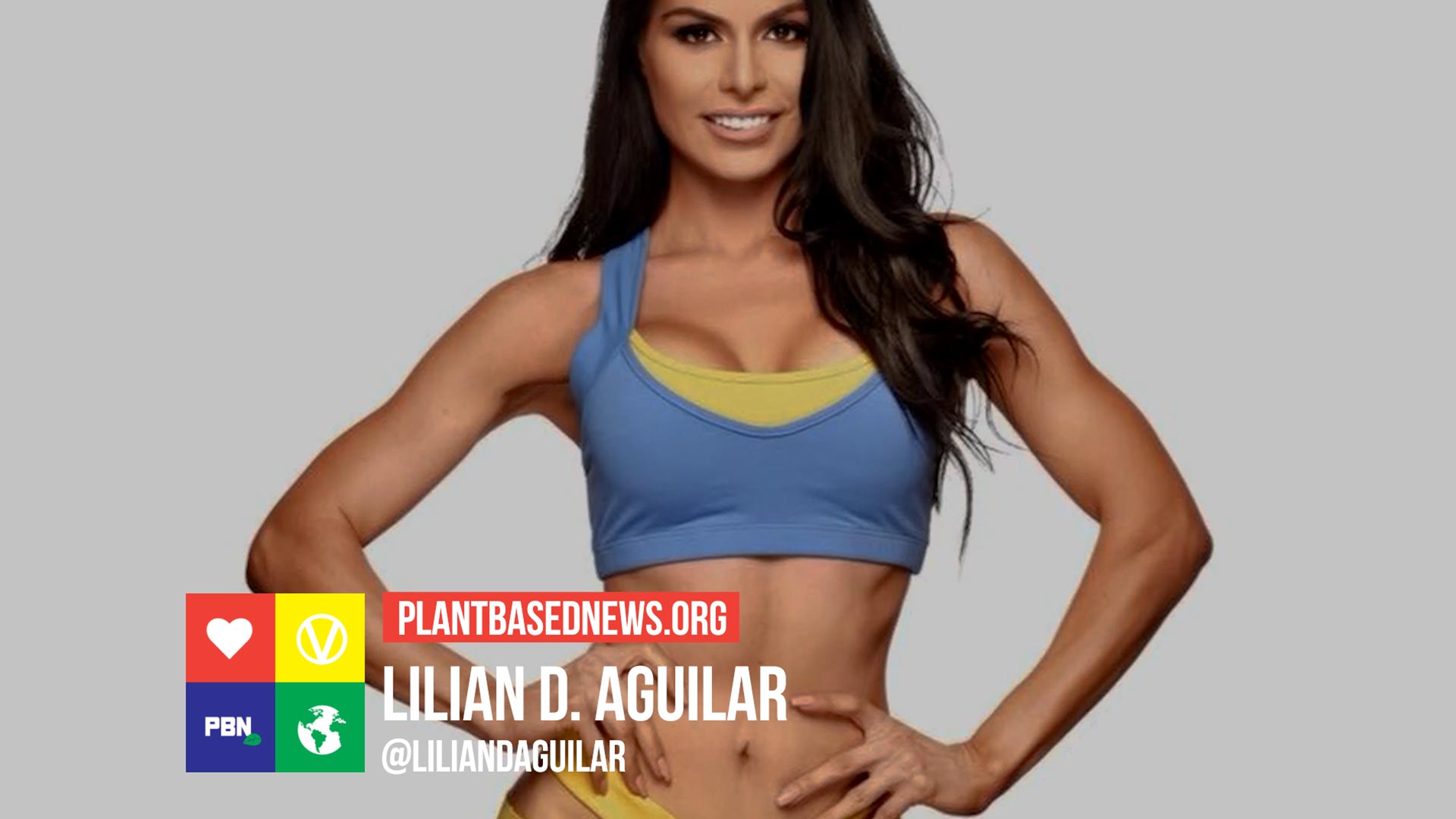 Aguilar is a plant-based nutritionist and personal trainer – and a vegan for 16 years.
She is also a fitness model and bikini competitor, as well as a spokeswoman for the Women In Need Foundation.
You can find her her instagram here.
"Just consuming a whole-foods, plant-based diet is going to give you all the nutrition that you need, and it is going to be really inexpensive."
Tania Lucely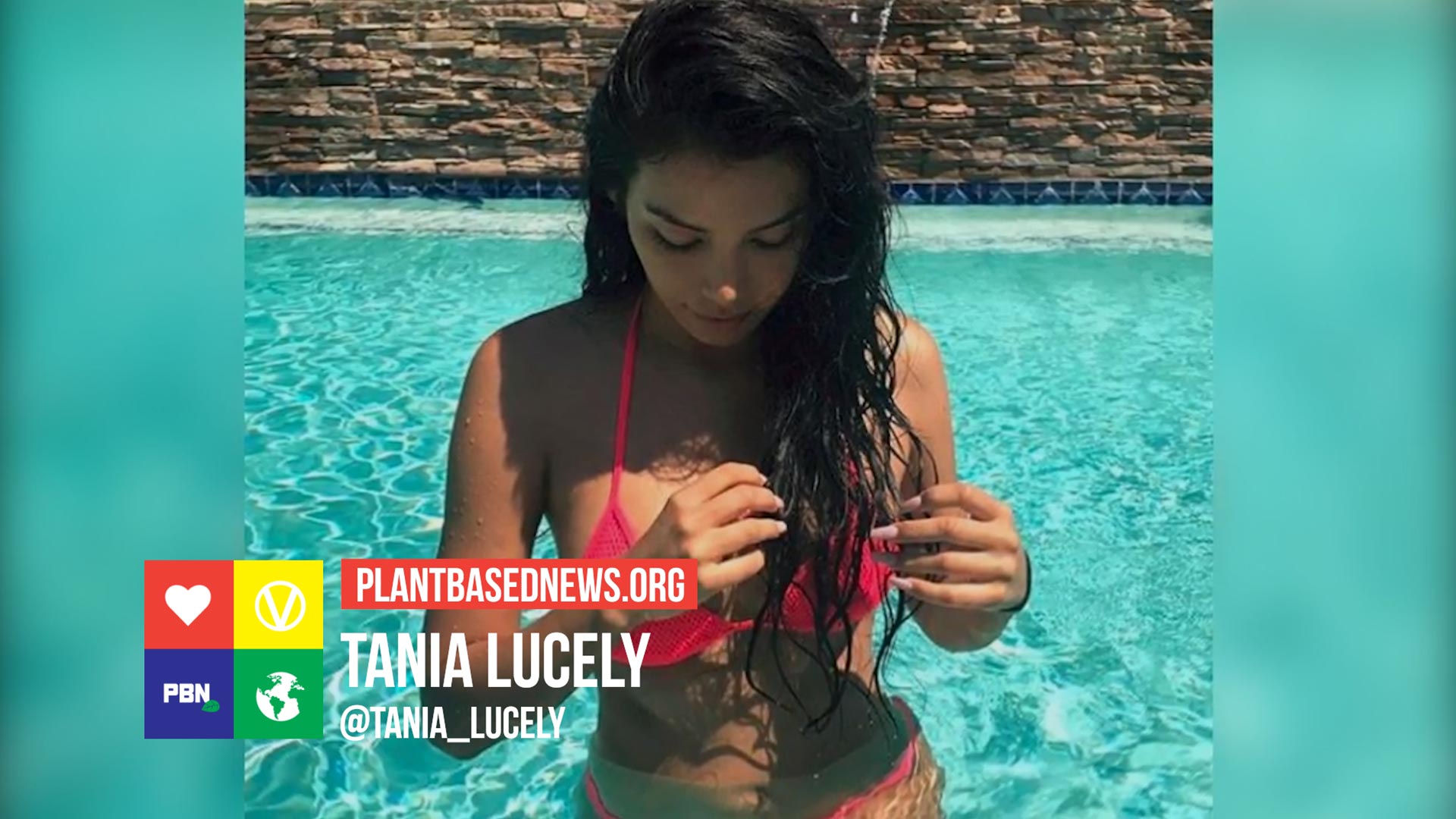 Tania Lucely – who switched to a vegan diet more than two years ago – covers a number of topics on her YouTube channel in both English and Spanish language.
As well as enjoying fitness, fashion is a big part of Lucely's life, and she is currently working on launching a clothing line with her sisters.
"Now I'm vegan I have so much more energy and it's easier to stay in shape."
Stefanie Moir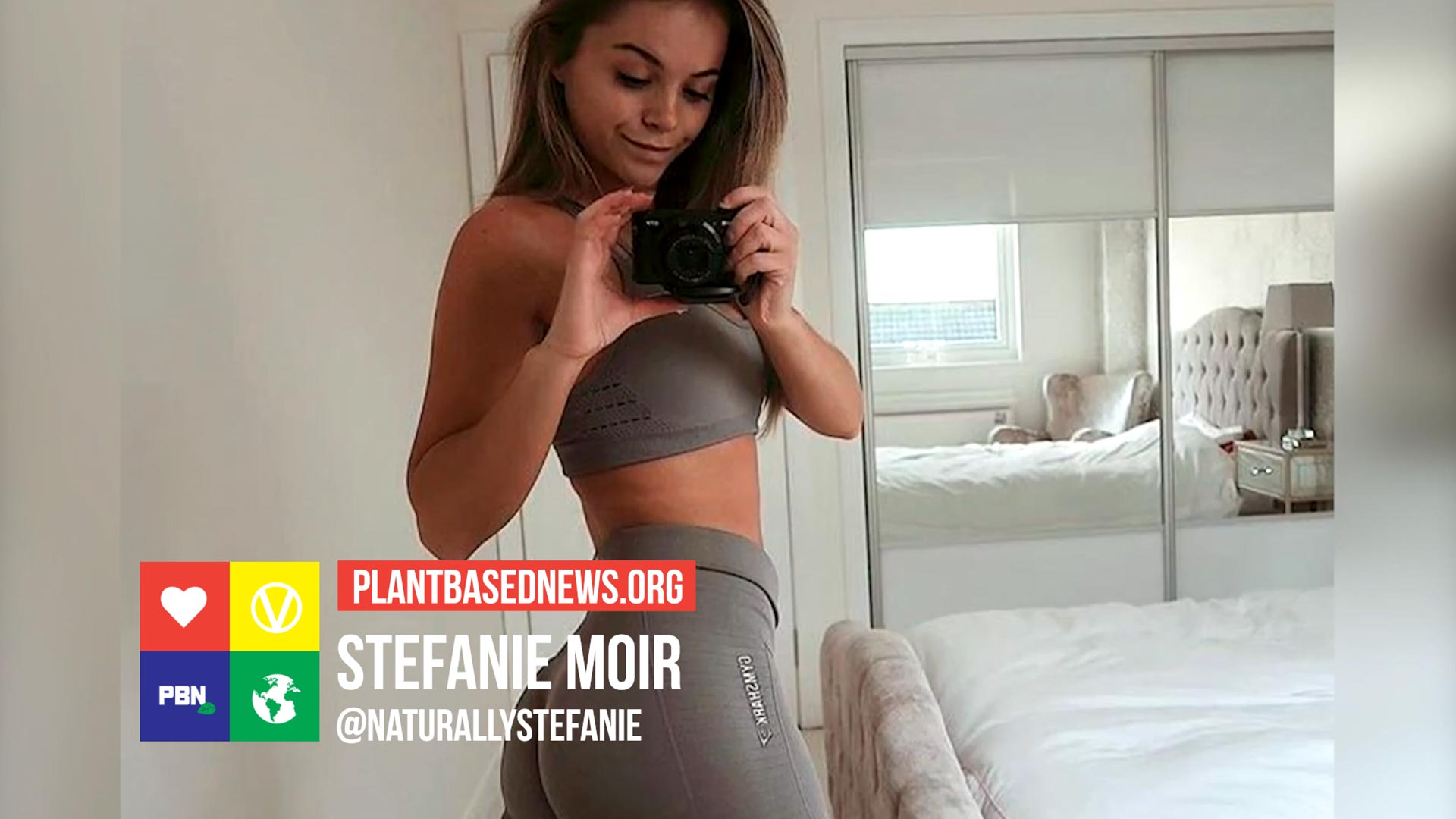 Moir – who is passionate about weightlifting – shares most of her content on her YouTube channel as well as on Instagram.
As well as fitness and food content, she also shares reviews of vegan beauty products.
She has created a fitness challenge – participants are given food and exercise advice, as well as weekly live chats with Moir herself.
"Recovering between workouts is so much quicker now I'm vegan."
Samantha Shorkey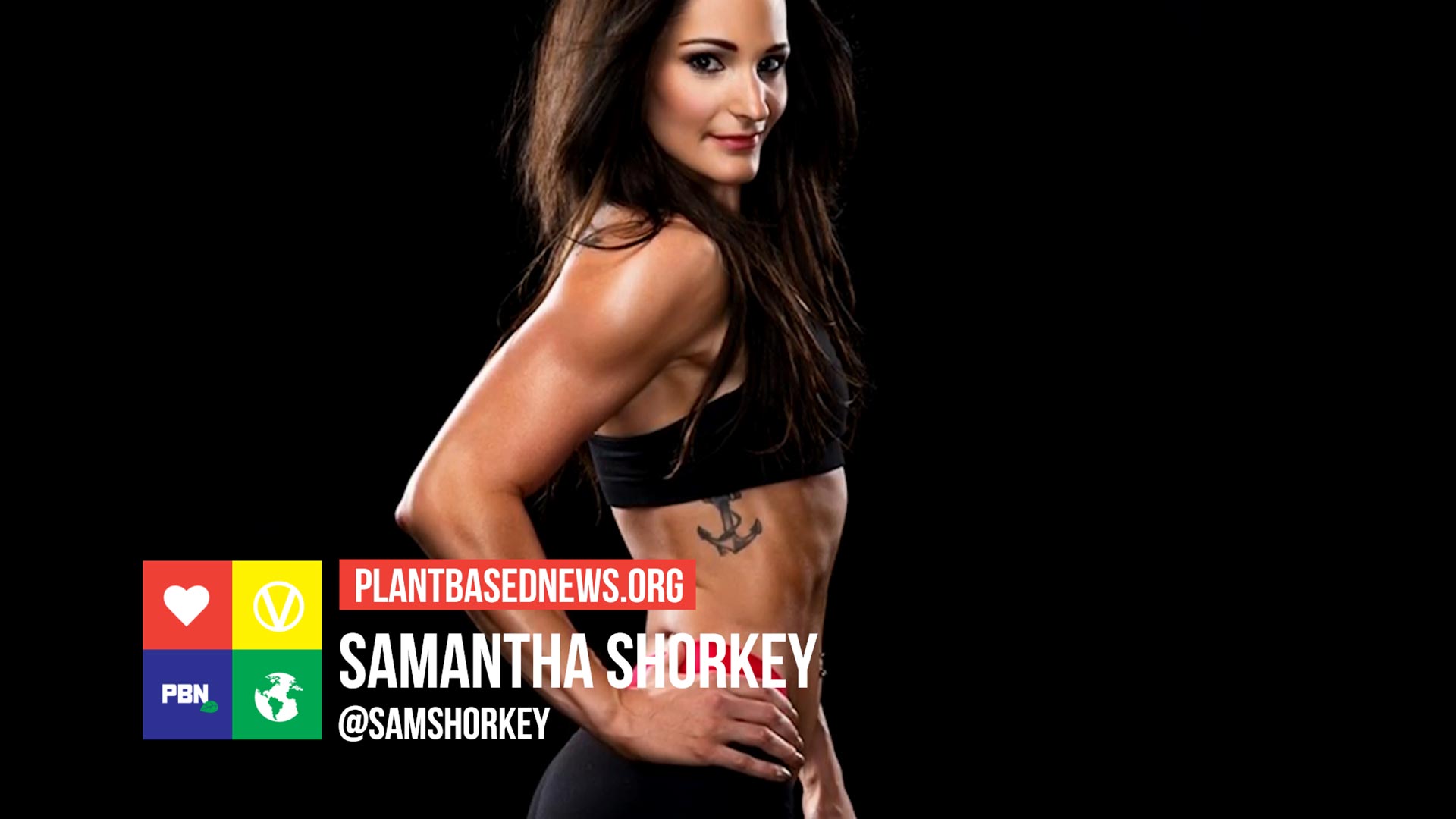 Self-confessed 'fitness freak' Shorkey is a bikini competitor and coach who says she is 'passionate about promoting a plant-based diet to the masses'
She shares exercise information on her website Jacked On The Beanstalk and connects with her followers via Instagram.
An ACE-certified personal trainer, Shorkey is also a certified Weight Management Specialist.
"People are always shocked when they find out I'm 35 years old."
Michelle Muench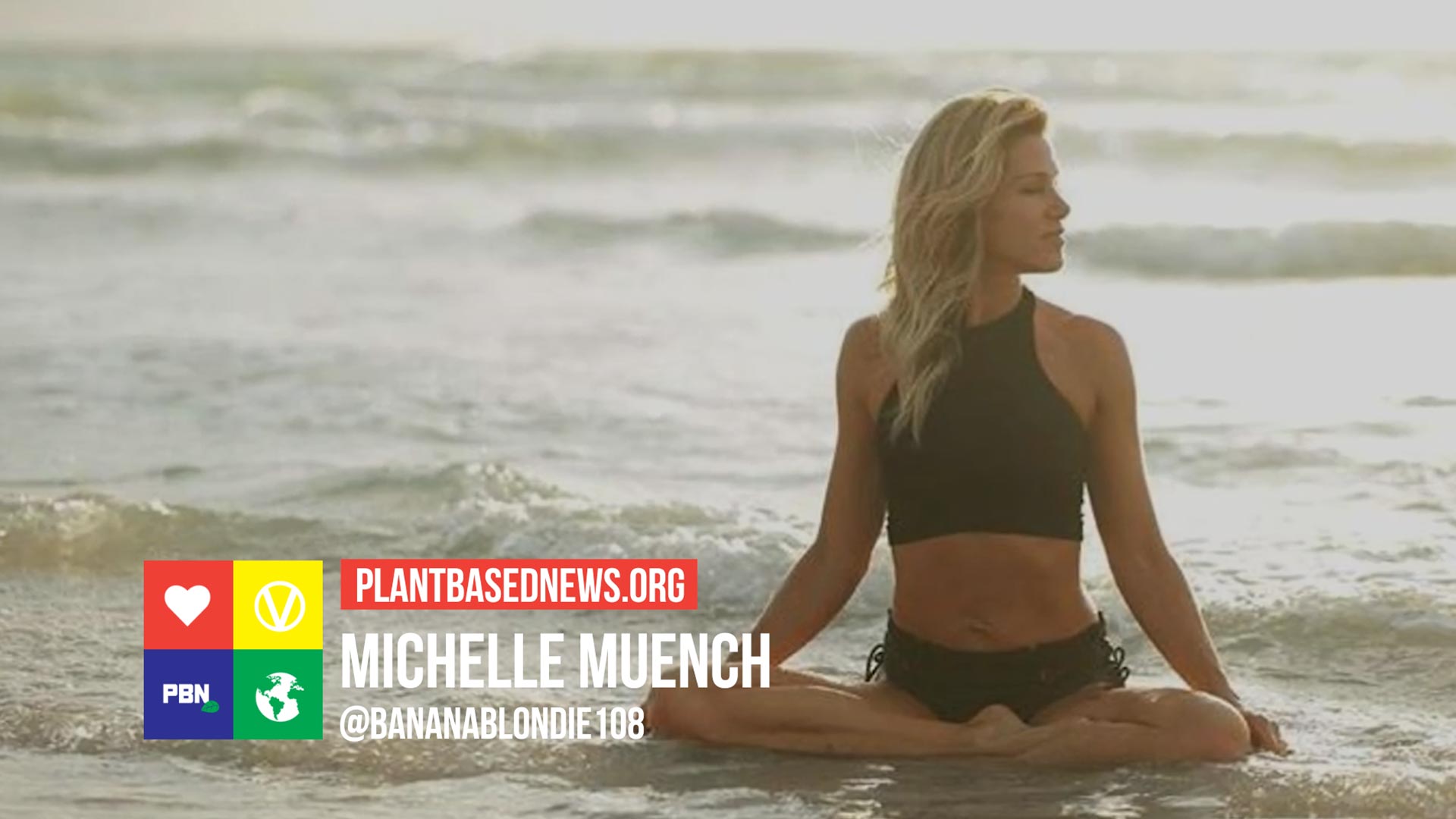 Free form yogi Muench is the founder of Thriving Plant Based – a website that encourages people to incorporate plant-based living and wellness practices into their lives. Her philosophy revolves around making this lifestyle accessible and achievable.
Muench shares inspiring images from her yoga practice with her many Instagram followers.
"If you're eating whole-plant foods in abundance, the weight will come off."