Most people may not immediately think of Singapore as a great travel destination for those eating a plant-based diet but by the end of this article you might just be persuaded to pack your bags and book your flights for a vegan 'fling' and Singapore sling.
You're spoilt for choice when it comes to vegan dining options here.
There is a huge range of choice – from wholesome burgers, fast and satisfying street food, healthy raw vegan restaurants to the ripest most mouth watering tropical fruits ever – forget about eating jackfruit out of a tin can, try it fresh in Singapore.
Transport
One of the things I love about Singapore is how easily accessible everything is by public transport.
The MRT train system is quick, clean and efficient and can take you everywhere.
Just get an EZ-Link stored-value card or a Singapore Tourist Pass at the Airport train station when you arrive.
This will allow you unlimited travel for one day (S$10), two days (S$16) or three days (S$20) on trains and basic bus services.
Burger
If you're peckish after arriving at Changi Airport (which was voted best airport in the world four years running) you might want to visit VeganBurg – a mere five stops away.
This is the original branch of VeganBurg, with the second and more famous branch in San Fransisco USA.
After eating one…or two burgers here (well it is a long flight from London) and quenching your thirst with the water from a freshly opened young coconut you'll know why the chain has a big fan base with many celebrity endorsements.
I bet the one in San Fransisco doesn't serve fresh young coconut water though…
China Town
If you head over to China town you can admire the charming colourful buildings where many Chinese immigrants settled in the 19th and early 20th century.
While you're in the neighbourhood you can treat yourself to a healthy organic raw vegan meal at Afterglow by Anglow.
This is Singapore's finest raw food restaurant – though it is not 100 percenr raw. There are some simple cooked additions, such as rice and quinoa to some dishes.
To-go
If you fancy a quick falafel wrap and hummus head over to Kampong Glam – the Arabic quarter, where you'll find loads of vegan friendly middle Eastern food amongst the shops and narrow streets covered in street art.
For more contemporary influenced vegan food you should go to Real Food – an organic 'clean eating' style vegetarian (mostly vegan) chain of four locations with a fifth on the way.
The outlet serves delicious plant-based burgers, sourdough pizzas, pastas as well as some more Asian style dishes in a gorgeous and spacious minimalist setting.
Tropical
You can't go to Singapore without visiting the Botanical Gardens.
A lush tropical paradise bursting with exotic looking orchids and flowers. And not far away is the Living Cafe – an organic mostly raw food eatery that will leave you feeling energised and inspired ready to explore the rest of Singapore.
Think raw lasagne, cacao and peanut smoothies and healthy raw vegan cheesecakes.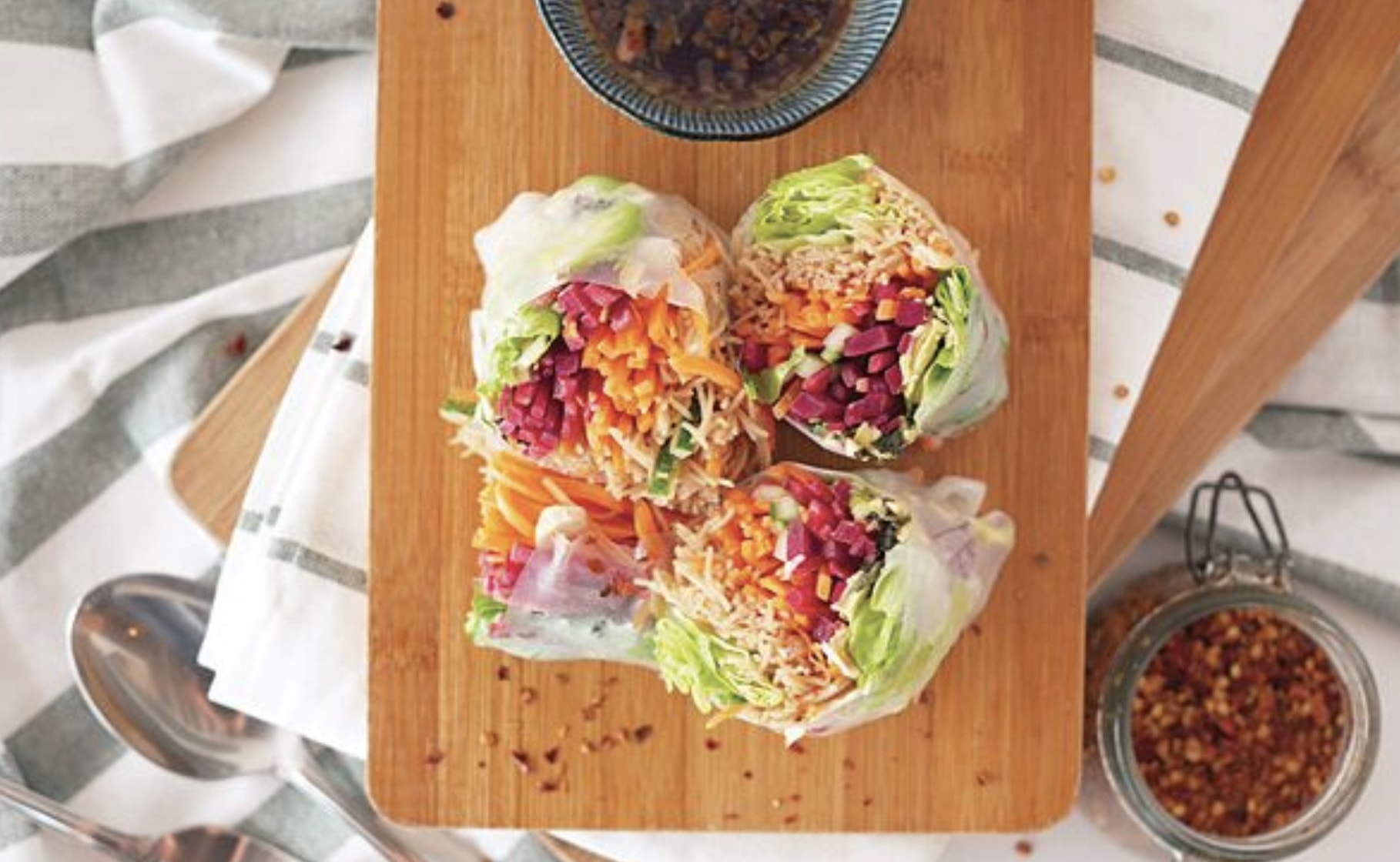 Insta-worthy
For the smoothie bowl lover, The Açaí project is for you.
Beautiful 'Instagram worthy' bowls based around açaí. What's açaí?
Only one of the most delicious berries ever.
Imagine cherries mixed with blueberries with the zingyness of raspberry.
Mock meats
If you love your mock meats you must try Nature Cafe where you'll find every classic Oriental style dish done vegan.
Crispy 'duck', sweet and sour, pad Thai – it's all here, even vegan shark fin soup.
You just tick the boxes on the little card with all the dishes you'd like to order and they arrive tapas style.
This is where you'll find all the local Singaporean vegetarians and vegans in groups with a table full of food.
If you want something more stylish and fancy go to Sufood, which is new to Singapore but known in Taiwan as the number one vegetarian chain with a reputation for creative and innovative dishes.
On the street
An absolute must in Singapore is a visit to a hawker centre.
You won't really need to look for one as they're everywhere.
Large covered food courts with communal seating areas home to small food outlets.
There's always one or two vegetarian/vegan outlets clearly marked.
The busy atmosphere and the smell of burning incense in these places are what South East Asian street food is all about.
This is how Singaporeans like to eat out regularly – almost every day in fact, either for breakfast, lunch or dinner and it's actually cheap enough to do so.
A decent meal here works out at roughly £2-4.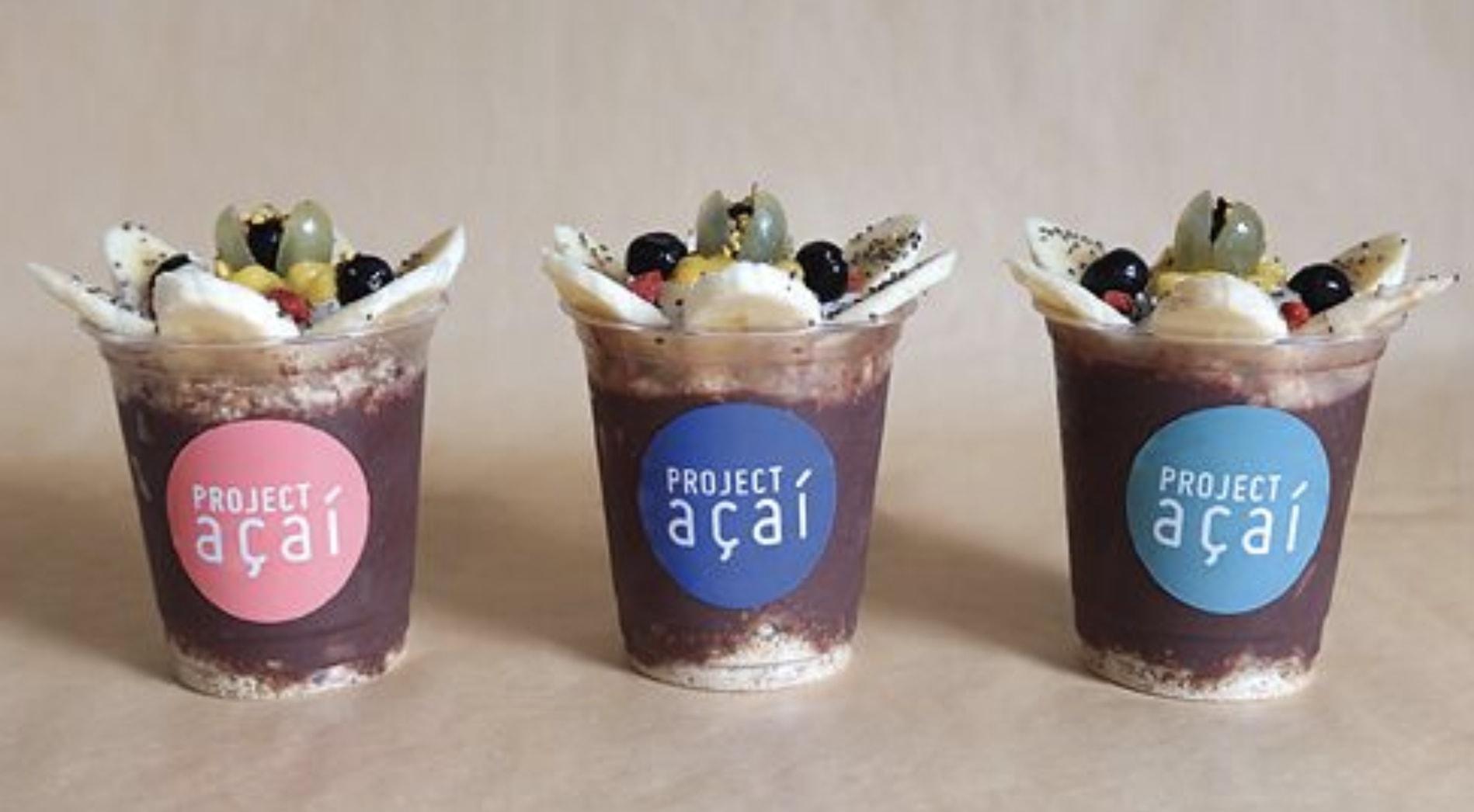 Feeling fruity
The most exciting culinary experience in Singapore and the rest of Southeast Asia has to be its exotic fruits.
In the rest of the world we're still getting excited over unripe Jackfruit from a can used as a pulled pork or BBQ meat substitute due to its fibrous texture but in Singapore you can savour fully ripe sweet tasting fresh jackfruit.
The flavour is a combination of apple, pineapple, mango and banana.
If you like jackfruit then chances are you'd enjoy durian. Durian is even more highly revered than jackfruit and in Asia it's referred to as 'the king of the fruits'.
Durian
The flavour profile of durian is totally unique and changes as you eat it, almost like that experimental sweet that changed from one flavour to the other and turned Violet Beauregarde blue in 'Willy Wonka's Charlie and the Chocolate factory'.
The base flavour and texture is very custard like then on top of that other more fruity flavours, bubble gum and even hints of garlic. What's the catch? It smells awful! like rotten fruit mixed with old dirty socks.
The lingering odour is why durian is banned from most indoor spaces in Singapore. However that doesn't stop people obsessing over it and prices can increase dramatically depending on how sweet the variety is.
You'll often see specialists selling only Durian in food markets. Other tropical fruits to look out for are rambutan which look like red furry balls. Once peeled the fruit has the texture and taste of lychee.
Another favourite is Mangosteen which neither tastes nor looks like mango. The succulent white flesh within a thick purple rind is a mixture of strawberry, peach and vanilla ice cream with a dash of sourness.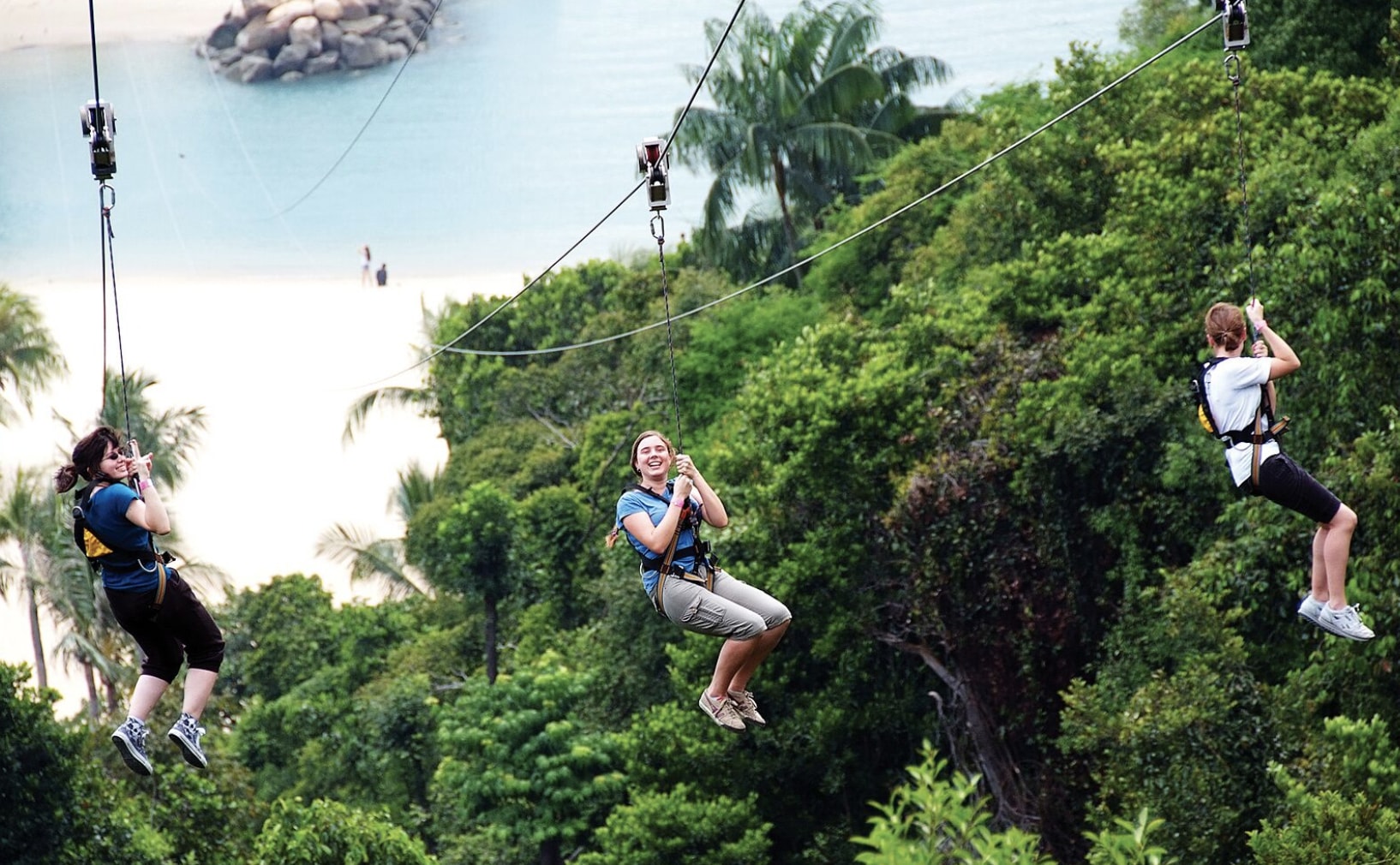 Attractions
A good vegan travel destination is not just about the food.
There has to be some other incentive, especially if it's a long journey getting there.
Luckily Singapore does have plenty more to offer other than food.
Perhaps the best attraction being Gardens by the Bay.
Nature
Its spectacular outdoor manmade 'Supertrees' were featured in the last episode of Planet Earth 2 as an example of how architecture in cities can be in harmony with nature.
The whole of Gardens by the Bay is like something straight out of Star Trek.
A series of gardens and indoor eco systems covered in massive domes – one of which is the worlds largest. The Cloud forest dome encloses an indoor waterfall clad in mountain rainforest plants and orchids.
As you follow the path you are able to ascend to the canopy and back down again as the walkway spirals down inside the man made waterfall structure.
The Flower dome spans flora from five continents which are displayed in nine different gardens.
Wander amongst thousand-year-old olive trees and unusual Baobabs trees and be dazzled by the riot of colour in the Flower Field Display.
Adventure
If you're looking for more adventure and activity, Sentosa island – just off the coast of Singapore is devoted to theme parks.
The adventure begins even on your journey getting there as the best way of arriving is by cable car which rewards you with views over Singapore's city skyline and harbour.
For the more daring there's physical activities like water parks, indoor skydiving and zip lining – great for burning through vegan burger calories.
For leisurely days out and families there's Universal Studios, Madame Tussauds and plenty of children's themed adventure parks.