24 vegan treats every single day up until Christmas? Yes, please!
Surely one of the best things about the festive season, advent calendars are a fun – and delicious way – to count the days until the holidays (if you can abstain from eating all the chocolate in the first two days, that is).
This goes to show that vegans are not, in fact, missing out on anything.
In the lead up to Christmas we've rounded up the best chocolate-filled advent boxes – as well as cruelty-free bodycare products and tea-stuffed ones.
1. Moo Free Chocolates Advent Calendar
Coming from award-winning British brand Moo Free, the chocolate advent calendar features dairy-, soya-, gluten-, and GM-free treats.
Retailing for £3 in Asda, the product can also be found in other stores, including Waitrose, Sainsbury's, and Aldi.
The full-size (A4) calendar box is filled with 100g of creamy, quality choc – including animal and Santa-shaped treats.
Find ithere; those living in the States can also purchase it here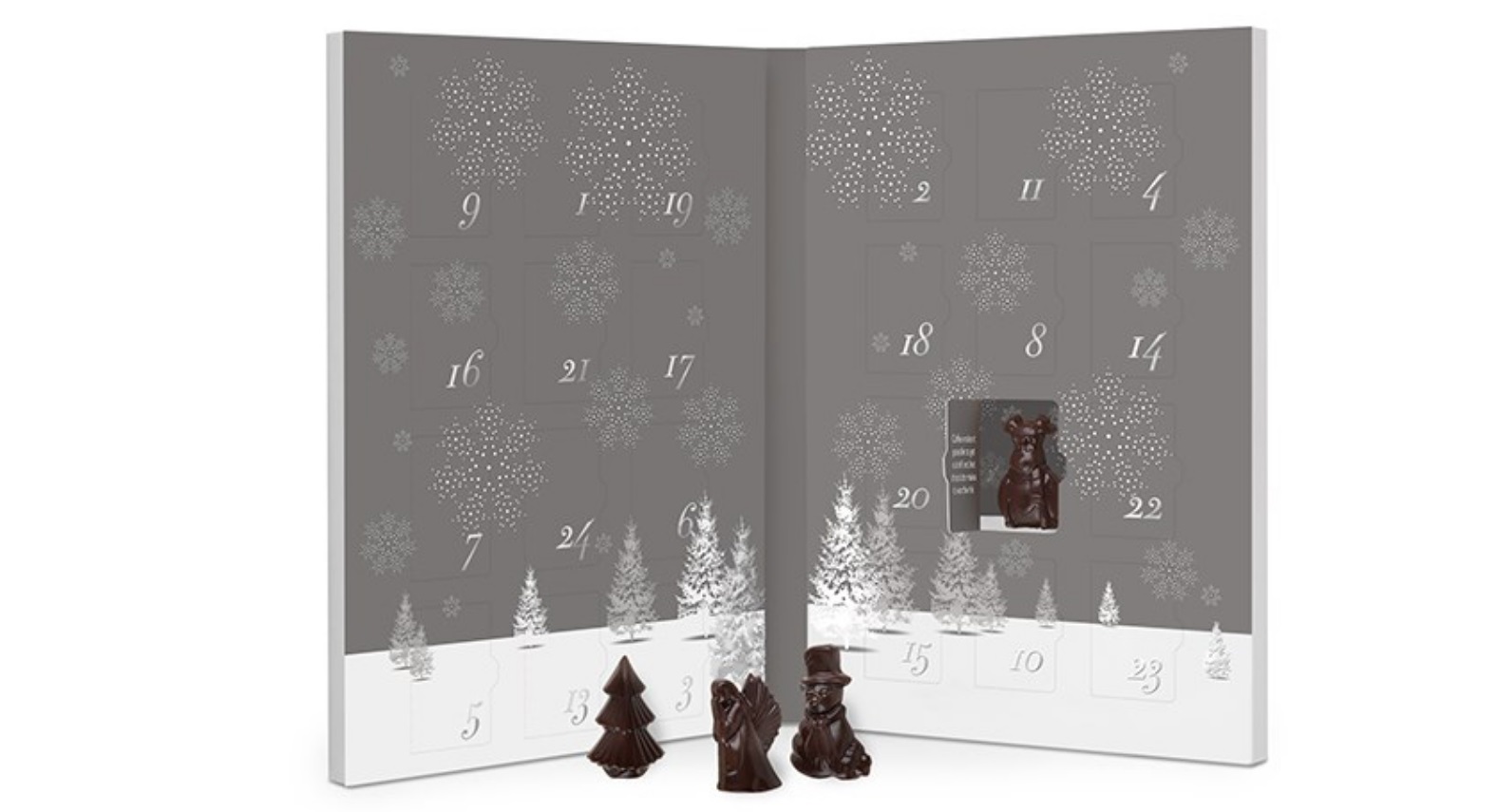 2. Hotel Chocolat The Advent Calendar 100% Ecuador
Luxury dairy chocolate brand Hotel Chocolat is branching out with its first 100 percent dark chocolate advent calendar, which is both dairy and sugar-free.
The book-style calendar, which costs £12.50, folds open to reveal 24 doors containing dark Ecuador chocolate-molded figurines with a distinctive smoky taste.
The treat box has been branded as 'Rare & Vintage' – and even features witty quotes from Dickens to Willy Wonka.
You can get ithere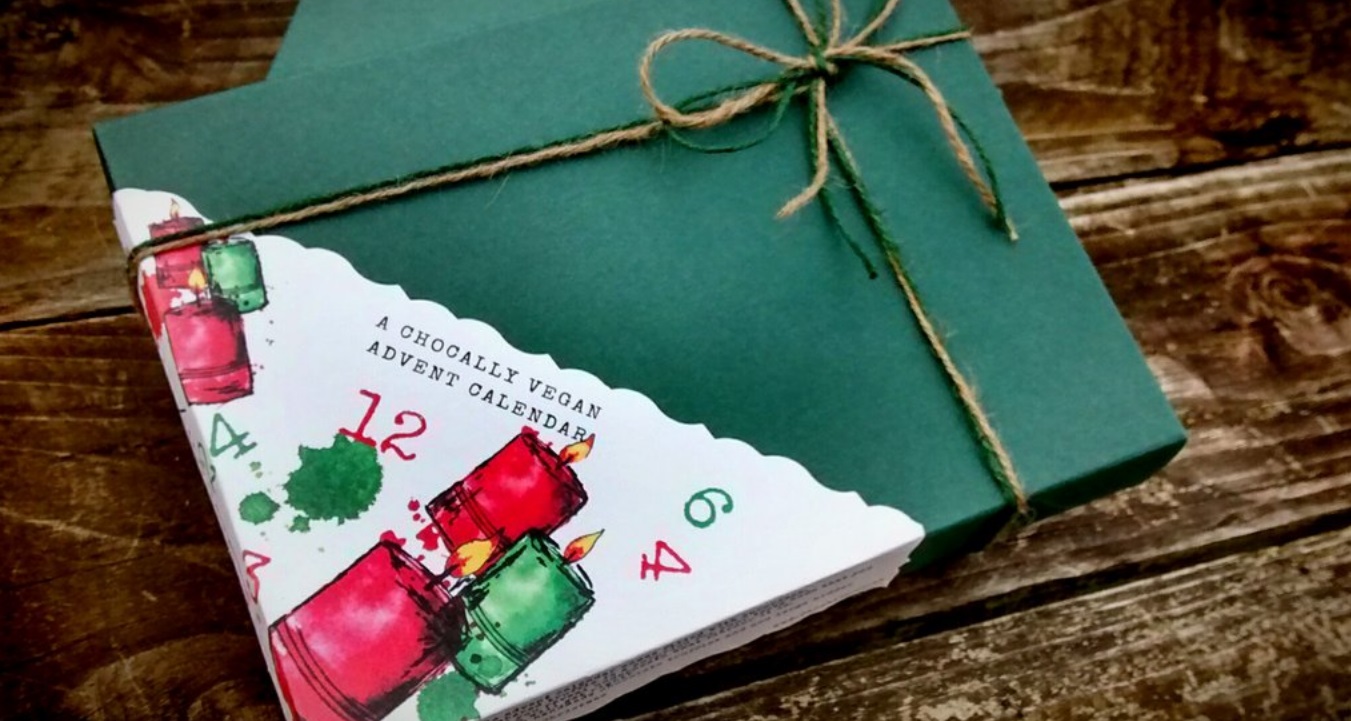 3. Chocally Luxury Vegan Truffle Advent Calendar
In the run up to Christmas, truffle lovers can also indulge in animal-free sweets this festive season.
Chocally's advent box contains 24 handmade chocolate truffles – and one hidden surprise for Christmas day.
The more luxurious calendar retails for £23.95.
Get ithere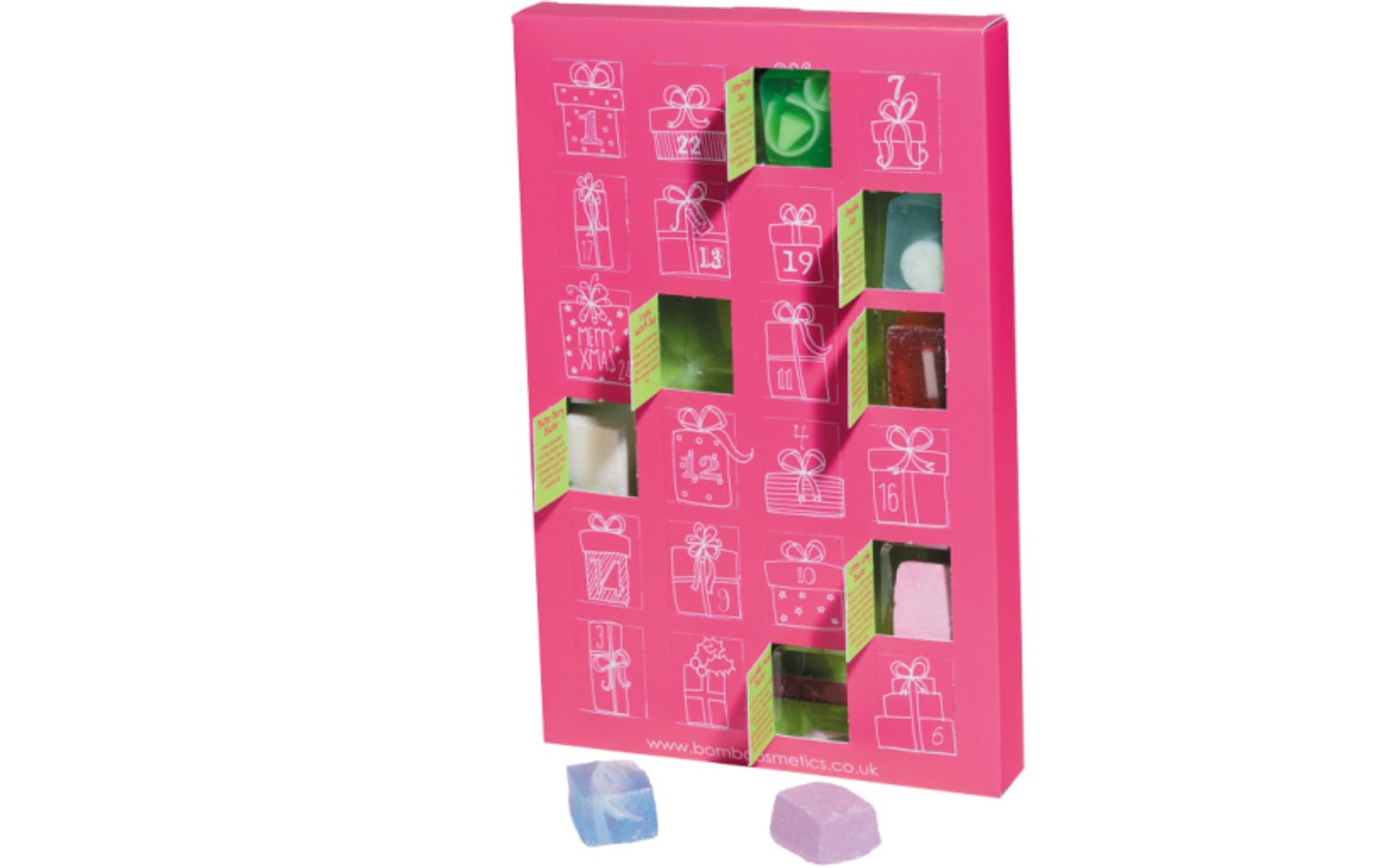 4. Bomb Cosmetics – The Bomb Advent Calendar Gift Pack
For those who fancy pampering themselves throughout December, Bomb Cosmetics has got you covered with its soaps and blasters-filled advent box.
Get in the festive mood with this cruelty-free and vegan calendar, which costs £19.99.
You can buy ithere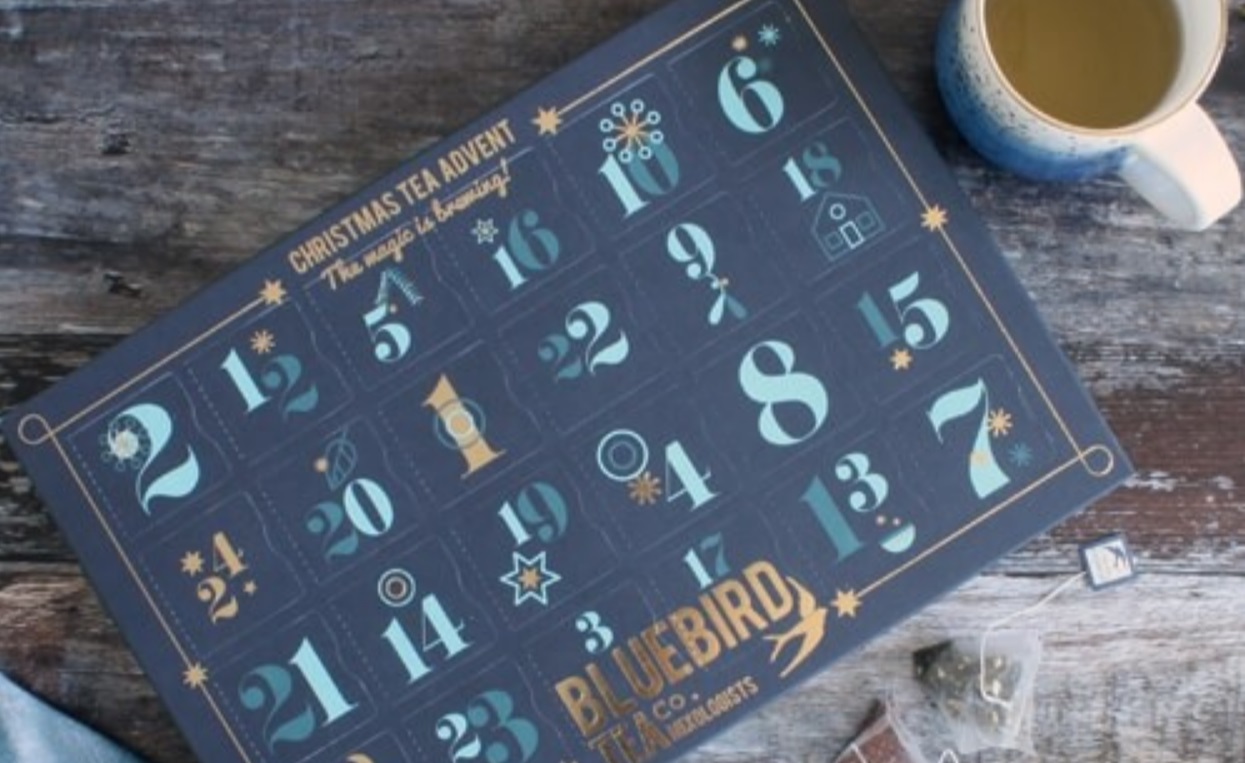 5. Bluebird Tea Co. Tea Advent Calendar
Tea enthusiasts can splurge on Bluebird Tea Co.'s calendar box, which is stuffed with a selection of luxury tea bags, mini matcha sachets, tea scented solid perfume, and a Bluebird pin badge.
Award-winning blends including Snowball, Christmas Cake, Strawberry Lemonade, Earl Grey Creme + Gingerbread Chai all feature inside the Gatsby-insipired 'Magic is Brewing' advent box.
The calendar is 100 percent vegan-friendly – and costs £36.
Buy ithere
READ MORE:
Tis The Season: You Can Now Get Vegan Christmas Sweaters With A Message
WATCH: Plant Based Doctor Educates TV Host About Cheese
5 Shocking Moments That Show The Dairy Industry Is Scared Of Veganism