Today is surely one of the finest dates in the calendar – Pancake Day.
It's that time of the year we get to flip our crepes, stack them up with tasty toppings, and generally enjoy dessert-style food for dinner.
Not only that – but being vegan does not mean missing out on the pancake fun. All in all, it's a win-win.
Here are our favorite recipe ideas:
Fancy something a little bit different? Try these
According to cook Meera Sodha, she experienced 'fireworks' when trying kimchi for the first time, and looked for recipes to serve it with.
This one fits the bill. She said: "A jeon is a forgiving pancake that absorbs tofu and most vegetables, but still becomes crisp, given enough time in the pan."
The Minimalist Baker is one of the top resources for awesome recipes – and this one is tried and tested.
As she says: "These homemade, simple, whole grain vegan pancakes are just what you and your family need.
"They come together in 20 minutes, one bowl, completely from scratch."
This recipe from tasty.co is another one that is quick, easy, and yields a cake you can serve with anything.
We like maple syrup, chopped fruit, and a dollop of coconut cream on top.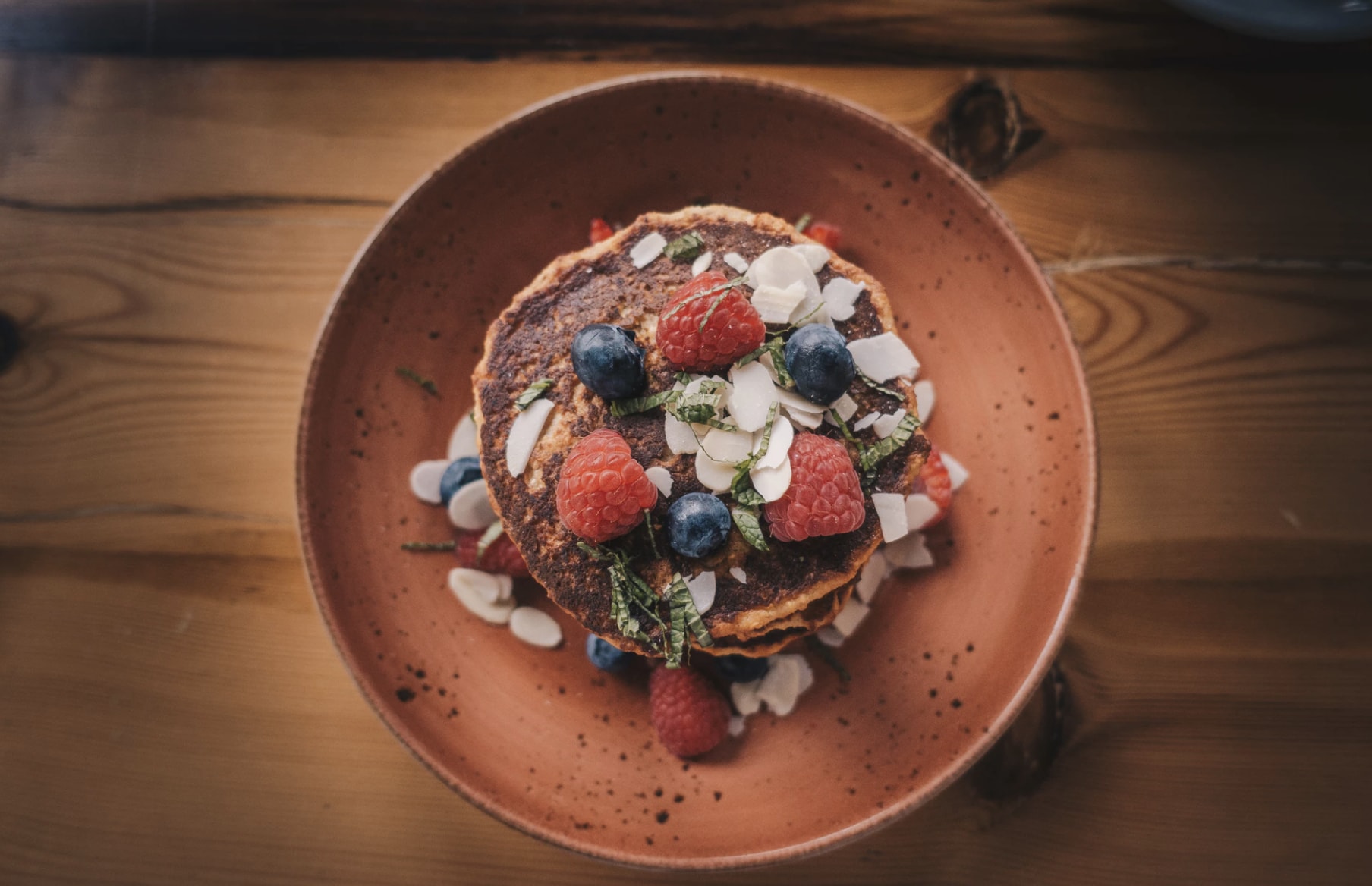 US-style fluffy cakes are delicious (and oh so Instagrammable) but there's nothing like a flatter, bigger cake that you can fill with classics like lemon and sugar, and roll up.
This recipe will help you achieve just that (and if you prefer banana and chocolate sauce, that's entirely up to you).
So you want pancakes but you don't want gluten? That's no problem with this recipe from Simple Vegan Blog.
According to the blog: "These pancakes are gluten-free because we've used rice and oat flour instead of wheat flour.
"You can find rice flour in many supermarkets and grocery stores, and we make our oat flour grinding oats, but you can buy it too."
Topping options are endless – but sliced banana and syrup are very tasty.