The plant meat sector is booming and there are alternatives for every animal-based protein under the sun – but many people still choose to eat animals.
Whether you're unknowingly (or knowingly) damaging your health and the environment with your diet – and killing hundreds of innocent beings in the process – this list should refresh your memory as to why eating pork, lamb, or beef is a bad choice.
We've put together a list of all the motivation you need to forgo red meat in your diet, and swap it for plant-based foods.
1. Vegans will outlive you
Red meat consumption has been linked to a shortened lifespan. Eating healthier plant-based protein sources such as legumes, whole grains, and nuts was associated with a lower risk of mortality, according to a study from Harvard School of Public Health.
Dying at an early age – from heart disease, cancer, or any other diet-related cause – can rise in step with red meat intake.
Another study found that every three percent increase in calories from plant protein reduces risk of death by 10 percent.
2. Cruelty in animal agriculture is extreme
According to psychologist Dr. Melanie Joy, people are known to emotionally disconnect from the animal flesh on their plate – forgetting it was once a living being.
But that live animal will have endured extreme pain during their lives.
Cows alone endure mutilations, including branding, castration, and dehorning.
During the slaughter process, a metal rod is shot through their brains, they're hung upside down, and then their throats are slit – with many animals being conscious throughout the process.
Josh Balk, Vice President of Animal Protection at the U.S. Humane Society said: "From locking animals in tiny cages, to slicing parts of their bodies off without any pain relief, to genetically selecting them to grow so obese and so fast that many become lame, [animal agriculture] is by far the biggest cause of animal suffering in the world."
3. Animal agriculture pollutes the environment
It might surprise you to learn that up to 51 percent of global greenhouse-gas emissions are caused by animal agriculture.
Reducing red meat consumption could lead to a per capita food and land use-related greenhouse gas emissions reduction of between 15 and 35 percent by 2050, according to research.
What's more, ditching meat altogether, could slash emissions in half.
A global shift toward vegan eating is necessary to combat the worst effects of climate change, says the United Nations.
4. Cows, pigs, and sheep are intelligent beings with complex feelings
Pigs are smarter than dogs – and even more intelligent than three-year-olds, according to many sources.
They also have the ability to feel optimistic and pessimistic, depending on how they are being treated. Pigs can solve challenging problems, they love to play, and they all have individual personalities.
Cows are also gentle and social animals. They have 'best friends', and get stressed when separated, research says. Cattle can also recognize more than 100 other cows, and they grieve when their friends or family members die.
When it comes to eating lamb meat, you should know that sheep form lifetime bonds, they're able to accurately recognize faces, and can find their way around a maze.
5. Processed meats are as carcinogenic as asbestos and arsenic
The World Health Organization [WHO] has classified processed meat – including hot dogs, ham, bacon, sausage, and deli meats – as carcinogenic.
The WHO placed processed meats as group 1 carcinogens, in the same catergory as asbestos, alcohol, arsenic, and tobacco.
The organization also ranked red meat as 'probably carcinogenic to humans' in group 2A. Eating red meat is linked to pancreatic cancer and prostate cancer, according to the International Agency for Research on Cancer [IARC].
Colleen Doyle, MS, RD, American Cancer Society managing director concluded: "We should be limiting red and processed meat to help reduce colon cancer risk, and possibly, the risk of other cancers."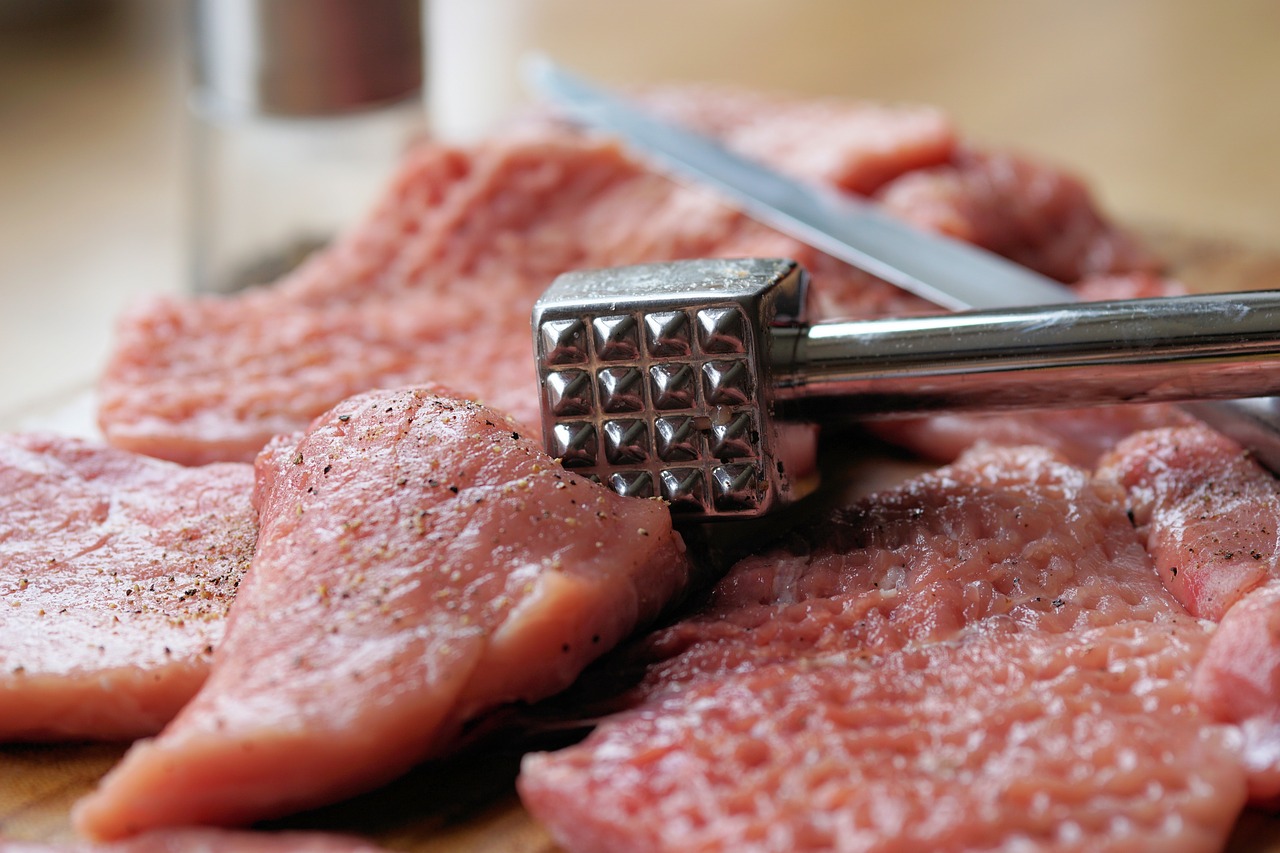 6. Eating red meat can increase the risk of diabetes
Researchers have found that eating more red meat can increase your risk of diabetes.
In one of the biggest studies of its kind, scientists from Duke-NUS Medical School in Singapore looked at the diets of 63,257 people aged between 45 and 74 who took part in the Singapore Chinese Health Study between 1993 and 1998.
Over the next 11 years, the scientists then followed the group – identifying 5,207 new cases of Type 2 diabetes.
The analysis showed that those who ate the most red meat increased their risk of diabetes by a massive 23 per cent.
READ MORE:
CARNISM: Why Do We Think It's So Normal To Eat Animals?
5 Reasons Why Whey Protein Is Bad For Your Health – And The Planet
A Farmer's Daughter Speaks Out: 'Dairy Is An Everyday Dystopian Horror'