Going vegan may seem easy to some animal lovers,
while it's a hard-fought challenge for others. Most people seem to agree that
it gets much easier when you get very clear on why you want to go vegan. Many teenagers
are finding that clarity early in life. In fact, veganism is rapidly
growing in popularity among young people. Here are
three prevalent reasons teenagers are finding their way to a plant-based, more
compassionate lifestyle.
Reason
#1: Great Vegan Food is More Accessible and Appealing
Delectable vegan food is appealing to more
teenagers as they have access to enviable Instagram images of everything from
vegan desserts to decadent, hearty meals based on meat substitutes. Also, with veganism
no longer being so rare, it's easier for others to join.
I asked Lilly Cowie, a talented 13-year-old who
has her own YouTube channel called Lillycution
where she often shares vegan-themed videos, about why teens are going vegan.
Lilly explained, "I think food is what enables
teens the most. Vegan food is getting better understood by the everyday person.
I think it's thanks to so many, recipes and products like non-dairy milks, the
new innovations in vegan 'meats' and focus around eating more veggies, (even in
unsustainable diets based on Atkins or Paleo), that have helped everyone to see
that you can eat vegan foods quiet easily.
Reason
#2: Teens Are Concerned About the Environment
Teenagers are aware of how the environmental
damage that's happening now can have a big impact on their future. The biggest,
yet most ignored, cause of environmental destruction? That is animal
agriculture. In fact, the United
Nations reported that animal agriculture produces
more greenhouse gases that driving automobiles. With Scientific
American warning that we need to act now before
it's too late to reverse global warming, teens are waking up and realizing that
their choices matter, and going vegan is an important choice that many who are
concerned about the future of the world are making.
It's easier than ever to spread information
about the detrimental impact of animal agriculture. Not only are teens flocking
to a variety of mainstream social media networks in droves, where they can
connect with each other through groups and hashtags, there are also sites just
for teen vegans. For example, Teen Vgn, the volunteer-led
organization and social network for young vegetarians and vegans, empowers
teens to share information and opinions with each other. It's hard to be in
denial when facts about meat and dairy are spreading like wildfire.
Reason
#3: Great Vegan Role Models are Paving the Way
Teenagers also have a variety of strong vegan
role models now who show how fun a more compassionate way of life can be. "Among
teens, it's a great help to look to inspiring influencers like colourful Fully
Raw Christina, beautiful Chloe Coscarelli and athletic dad Rich Roll. I hope to
become an influencer for my generation, as we could do with a tribe of more vocal
young teen vegan activists," explained Lilly.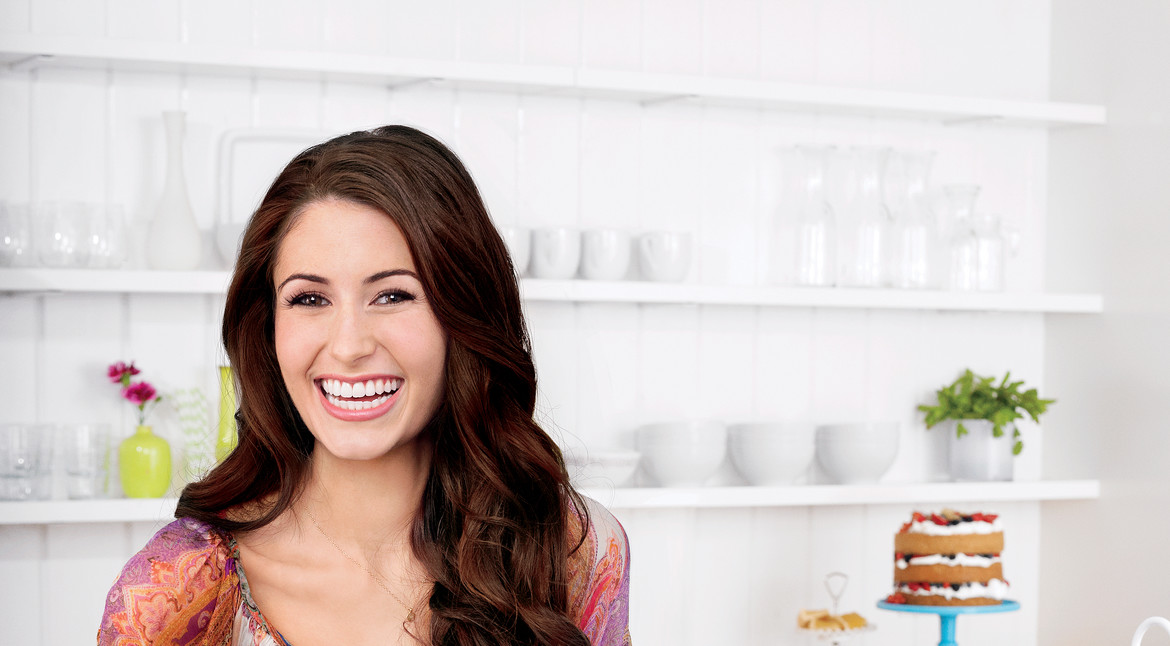 Evanna Lynch, who rose to fame in the Harry Potter films, is a vegan who is
planning her own plant-based podcast. Celebrities like actress Alicia
Silverstone, who is forever immortalized as a teen in Clueless, and singer Miley Cyrus are outspoken about the joys of
veganism. Many celebrities who appeal to teens share openly about how veganism
rocks their world.
One's things for sure. Veganism among teenagers
seems set to spread even further. As Lilly said, "It's us teens who are more
open to questioning things, because we are less committed to one type of
thinking, as adults can be. I am so
proud of people, whatever their age, when they become curious enough to
question the 'norms' and then even more impressed when they change their eating
habits for a healthier, happier change!"