Media outlet The Telegraph has just published a piece titled 13 types of people who should really shut up – with vegans taking center stage as number one.
Writer Michael Hogan pens: "Vegans have no such qualms about making their dietary choices a key part of their personality.
"Personalities which, let's face, often aren't terribly interesting."
Uh-huh. Please tell me more about your terribly superior flesh-eater personality.
'Lifestyle'
"They [vegans] believe veganism (veganitude? vegbianism?) is an all-encompassing 'lifestyle', not just a diet," Hogan writes.
I'm afraid all that animal-eating business has got you confused over veganism versus plant-based. And anyhow – veganism IS an 'all-encompassing lifestyle'.
We don't just stop at ditching animal-based 'products' from our diet; we apply the same moral values to boycotting animal-tested toiletries and household items, as well as not wearing animal skins and furs – and the list of acts of compassion goes on.
'Judgey'
"They're judgey and finger-waggy, forever droning on about 'ethical' this, 'compassionate' the other, putting you off your sausage sarnie," the article reads.
We're 'judgey'. I'd beg to differ that it's hypocritical of you to say that.
And yes, we're passionate about speaking up about the horrific crimes committed against non-human animals – which you so proudly endorse, because, poor you, you can't eat a dead animal-containing sarnie with a clear conscience.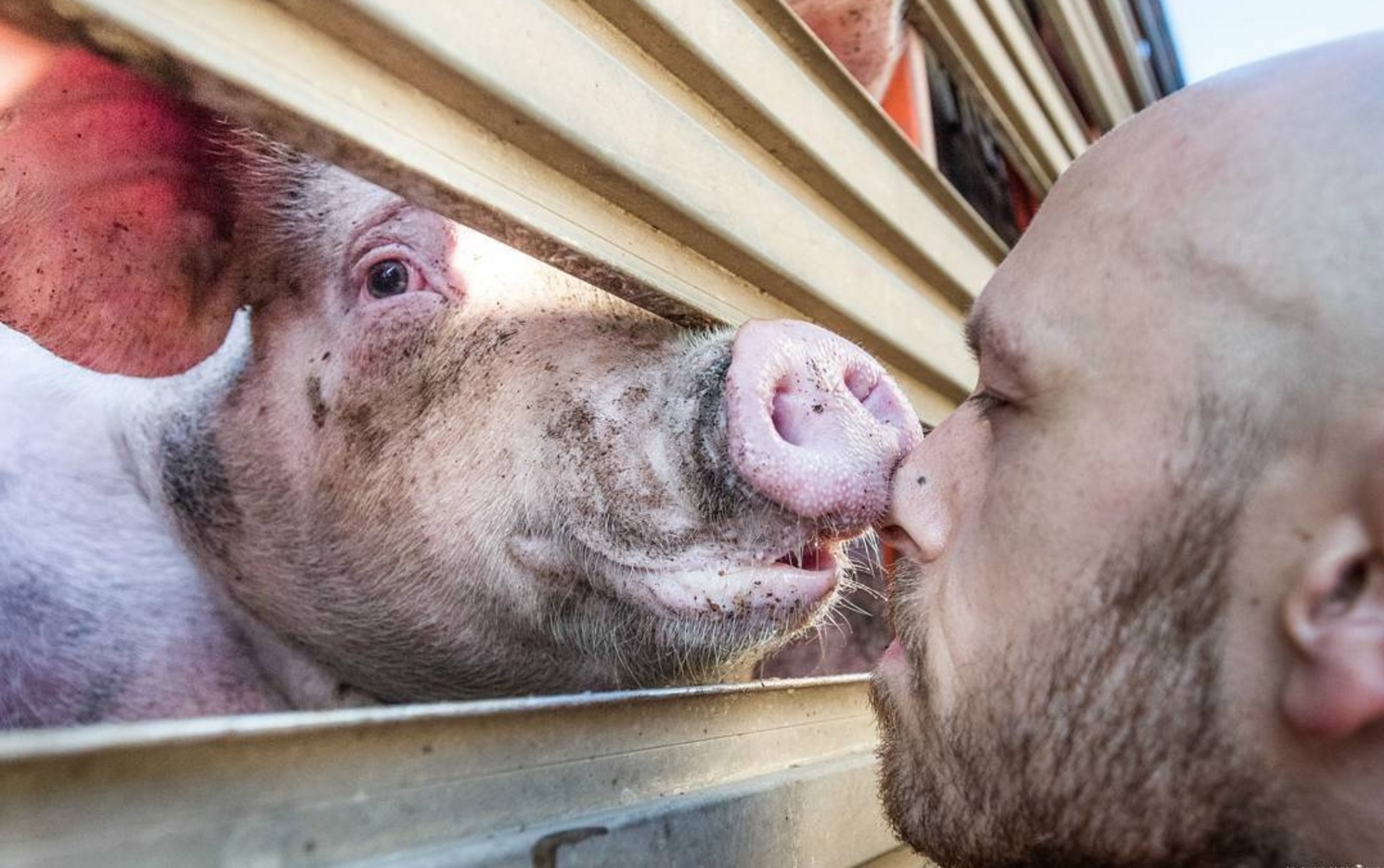 Animal rights
"Most of all, they talk about it. All. The. Time. What do you want, Holland & Barrett bore, a medal made out of kale?"
If we're boring for wanting to put an end to the unneccesary mass murder of billions of innocent, sentient beings, then so be it. But don't make veganism seem ridiculous for comedic purposes.
We don't require any recognition for being vegans or speaking up for the voiceless.
We simply want to live a life without killing any beings – while raising awareness of the impact your animal guts-filled sarnie has on a global level. Because this is bigger than you or me.
So, no, mate. I will never stop talking about veganism.
READ MORE:
Animal Rights Activist Cycles Across India To Promote Veganism
This Revelation About Veggie Brand Linda McCartney Will Blow Your Mind
Hollywood Bowl Venue Goes Meatless For First Time Ever For Morrissey Concert