When it comes to buying a car, and staying true to your vegan ethics, the market can seem like a minefield.
Luckily, there are modern green car manufacturers who have taken this into consideration – and are starting to build cars with the environment in mind.
This extends beyond lowering the direct emissions associated with running engines, to the materials used in the interior.
'Luxury'
Traditionally, animal products have been used for luxury interiors like seat upholstery and dashboard covering.
However, in recent years these things have sadly become less luxury, more standard practice, as the fabric is used in more and more cars.
The manufacturers listed below offer vegan-friendly models.
Toyota
Toyota has built a solid reputation based on its environmentally-focused approach to car manufacturing.
This reputation stems primarily from the sales of its popular Prius model – one of the best selling hybrid cars of all time.
The Toyota Prius is not only more environmentally-friendly than a standard vehicle, but is also probably the most affordable new cars on the market for those looking to go vegan.
In the car, Toyota uses a material called SofTex – a synthetic fabric that mimics leather. Not only is this a great alternative to leather, but it has also proven to be more breathable than its animal-based alternative.
Tesla
On a different level, in terms of price, is Tesla.
Tesla has been hailed as one of the most innovative and forward-thinking car manufacturers, leading the way in automotive technology.
Tesla also offers options for vegan-friendly cars.
Although Tesla's Model X comes with a leather option, the company offers alternative ultra-white synthetic leather seating. If you want a car to feel good about, that still looks and feels luxurious and sporty, it's a very credible option.
With a starting price of $74,000, it isn't the most affordable option – but low budget vehicles are not what we expect from Tesla.
BMW
Although it's not necessarily known for its environmentally-friendly vehicles, the BMW i3 model is one of the greenest cars on the road.
Again, this car does come with an animal-based interior option.
However, BMW also offers a vegan-friendly version. In addition, the kenaf fibres used in the door panels are known to be one of the most sustainable fibres in the world, 25 percent of the plastic used in the vehicle is recycled, and nearly 100 percent of the seat fabric is recycled.
Mercedes Benz
Another surprising contender for the vegan conscious car buyer's dollar is Mercedes Benz.
The C-class models are available in a faux-leather which has been described as so good that most people don't even realise it isn't traditional leather.
This alternative is called Artico, a name derived from the term 'artificial cow'.
It's great to see that this material actually comes as standard in many of the cars in the C-class and E-class range.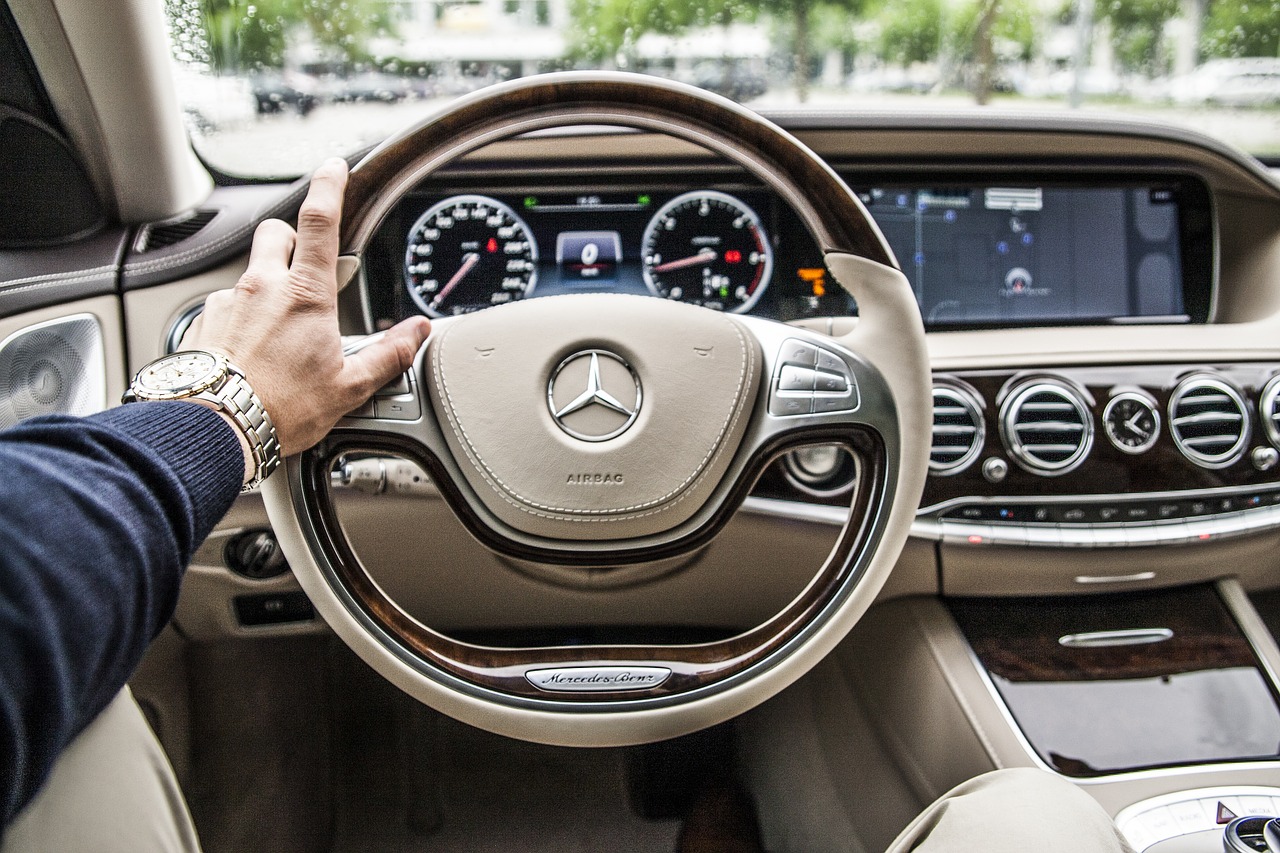 Other Considerations
Car manufacturers will often claim that their vehicles are vegan-friendly based on the absence of leather in their interiors.
However, if you want a truly 100 percent animal-free vehicle, then the safest option is to contact the manufacturer directly.
This might be the only way to ensure that no animal products are used elsewhere in the car. Most notably, these unwelcome ingredients often creep into cars through the glue used to fix materials into the interior.
Environment
Vegan drivers with a strong concern for the environment will also want to take into consideration other elements of their chosen vehicle – like hazardous emissions, energy efficiency of the manufacturing process, and the use of other eco-positive elements such as environmentally-friendly tyres.
The above are important considerations for those who want to buy a car while ensuring they stay true to their vegan ethics.
Being aware of the possible risks and animal ingredients commonly used in car production will help you achive this.
Knowing what's out there on the market will also help you make the right choice when opting for manufacturer and car model.