Starbucks locations in South Korea now offer vegan cake and focaccia bread.
While this development may seem inconsequential to some, I would argue that it is – in its own right – monumental.
Veganism in South Korea
I lived in Korea as a two-plus-year vegan, already fairly accomplished in navigating difficult food situations, which I quickly came to realise are comparatively rare in my home country.
I managed, but it was not without its challenges.
South Korea is a notoriously meatcentric country – dubbed by Huffington Post one of the 'worst countries in the world to be vegan' in 2013. This is precisely why these seemingly small developments are in fact very important.
Demands met
Times are changing. Demand is increasing, and those demands are being met – even in South Korea.
Seoul recently saw the opening of its first vegan grocery store and plant-based restaurants continue to thrive in the city's major metropolises – but perhaps the most notable development is that the vegan call in South Korea has grown to be so loud that even Starbucks can hear it.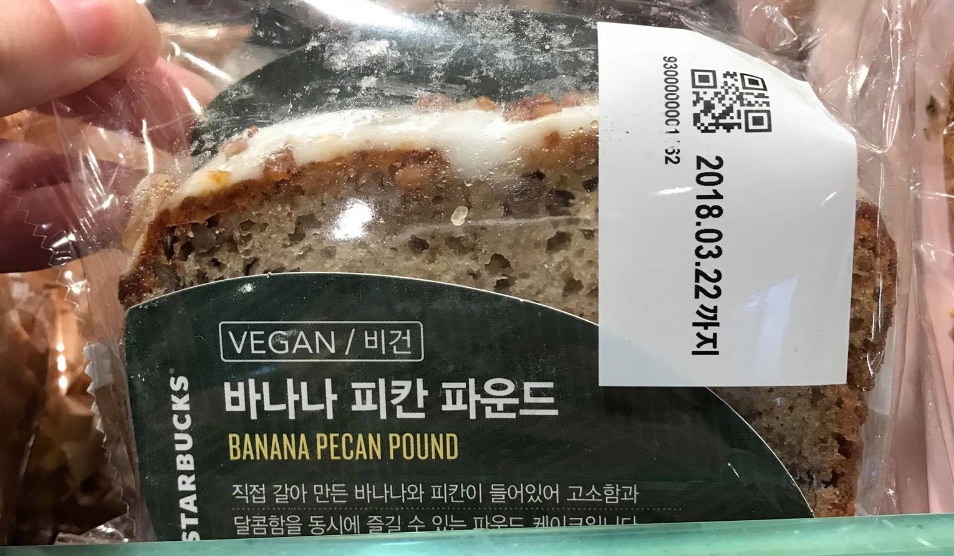 Tipping scales
While the coffee chain may elicit mixed emotions in some, there's no questioning that it sets trends. Need I bring up the Pumpkin Spice Latte?
For this reason, in the context of a country so well-known for its consumption of animal products, I see this Banana Pecan Pound Cake and Grilled Onion Focaccia as not merely emergency food options – but tiny glimmers of hope.
The scales are tipping, albeit too slowly, but they're tipping in the animals' favor.
The signs are everywhere, and in a world where fighting for peace can feel so fruitless at times, tiny victories should be the fuel in our tanks going forward.