Did you hear the one about the anti-nuclear campaigner and the swami?
The campaigner said he wanted to eliminate all nuclear weapons but the swami said more is needed – there's no point eliminating nuclear weapons unless you also purge mankind of the consciousness that made us want and create them.
I feel the same way about vegan consumerism. Some activists believe we can simply spend our way to paradise. They say all we have to do is march into the supermarkets, cram our trolleys with vegan products and, before long, mankind will have decided to stop exploiting animals. Cruelty will be swept from the shelves. It'll be Veganuary all year round!
These people are constantly telling us to 'vote with your pound' and 'show there is a market'. But who really thinks it's vegan activism to buy dairy-free ice-cream from Ben & Jerry's, which is owned by Unilever, the villains of vivisection? And who thinks that spending money at exploitative companies like Tesco and McDonald's can ever be part of an ethical lifestyle?
The consciousness that makes it seem okay to exploit animals also makes it seem okay to exploit low paid workers, or the environment, or each other. It's this mindset we should notice and respond to, not just buy different versions of the same products from the same companies.
If a burger chain offers one vegan option, should we 'flex our vegan muscles' and give them our wages? Or should we remember that they are still a burger business: profiteers who routinely exploit the slaughter of terrified cows?
It seems odd to me when people are so proud to hand over their money to big companies, yet slow to support animal sanctuaries, whose owners work hard and only just survive. It's time to put the animals first again.
Writing about veganism for the national press, I get sent a lot of free samples and a lot of press releases – the blessing and the curse. Often it's inspiring to see the work people have put in and hear how their dreams have come to life. Sometimes though, it's obvious people see the vegan community as a quick way to make a buck.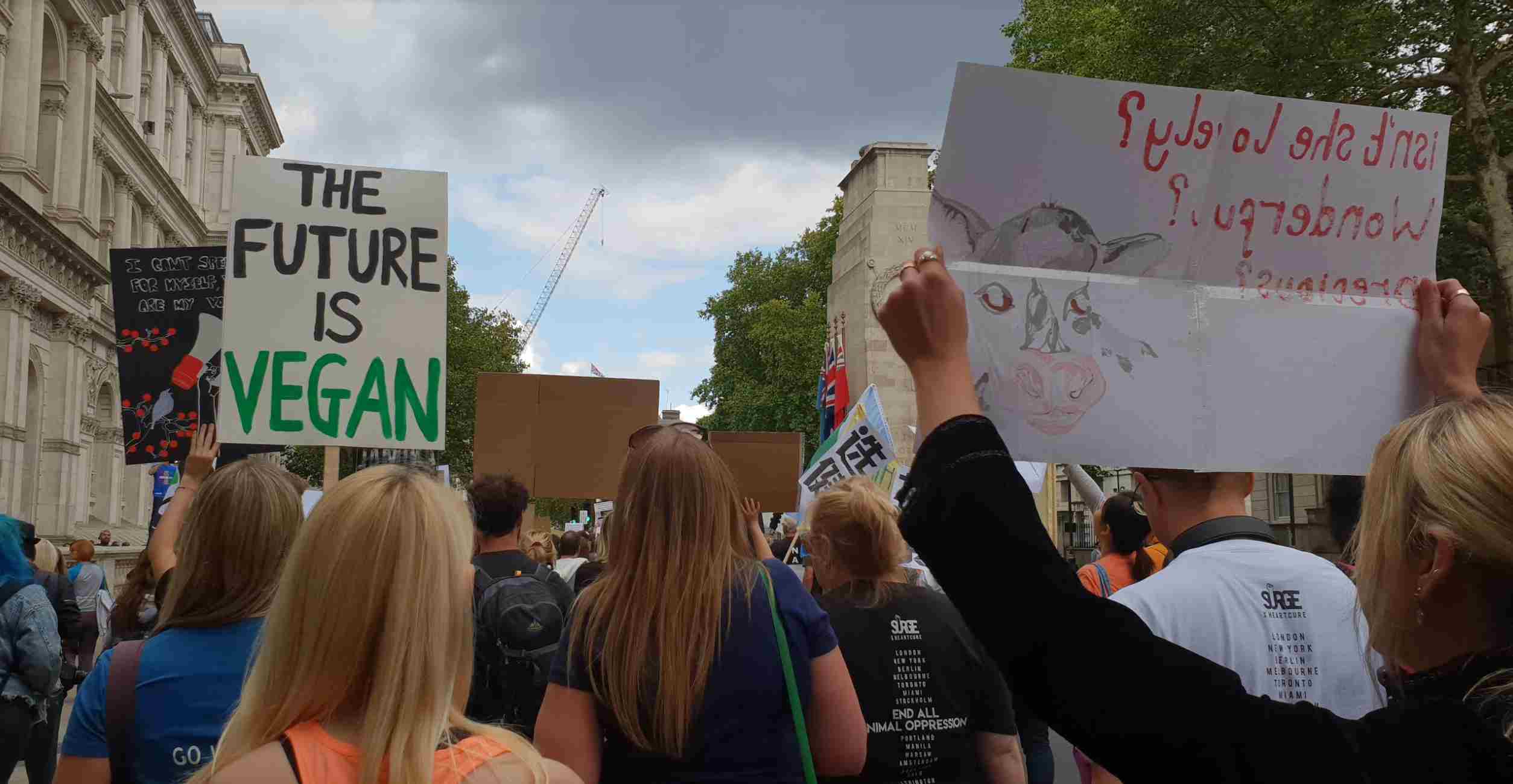 A recent press release was promoting two 'plant-based entrepreneurs' who want to 'professionalize' the vegan community. 'Don't worry,' it assured me, 'they're not shouty activists'.
Give me a shouty activist over an entrepreneur every time. As Unoffensive Animals put it at the Animal Rights march in London: "We're not here to make the vegan food aisles bigger, this is about animal liberation." Exactly – let's put compassion ahead of consumerism.
I long for news about sanctuaries being opened and abusers being shut down. But I get sent boxes of butter chicken that don't contain any butter or any chicken.
I'm glad to be around now, when being vegan is so much easier than it used to be. And I'm grateful for the treats, of course I am. But I also think we're in danger of losing focus.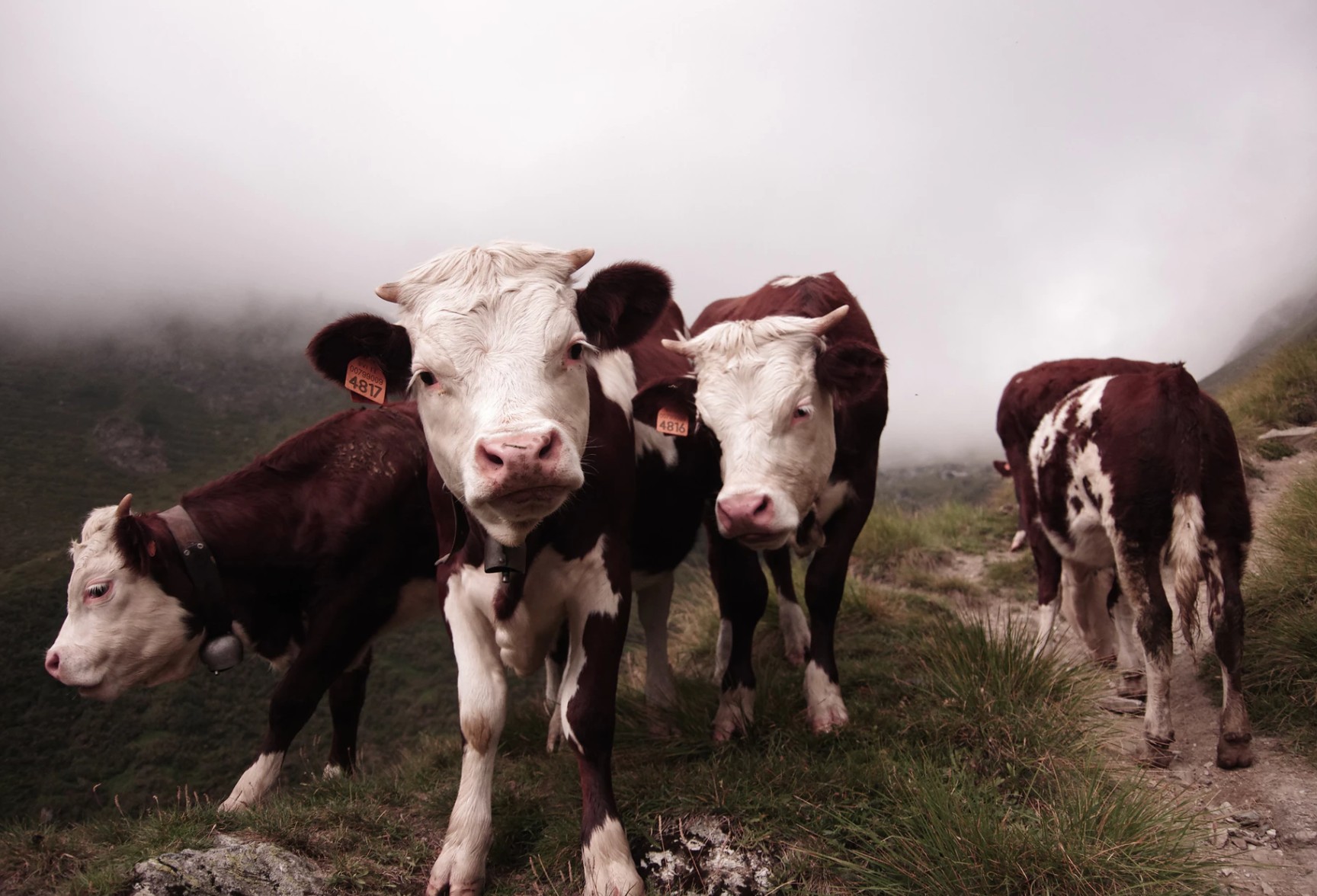 I suggest we simply promote products if we like them and imagine others will like them too. I see that as being a friend – not being an activist. So, separate to that, have your plan as an activist. Don't let other people tell you – really think for yourself what's important to you. Decide what your issues are and what difference you can reasonably make with the time and energy you have available. What are your skills? Who else can you get involved? What effect do you want to have?
Then, please, send out plenty of press releases about your activism. I'm sure I don't need more samples of vegan fudge. Our community needs less product-peddling and more courageous acts. We can all do more, including me. So let's really do it – for the animals.