Controversial company Rude Health has told PBN that it is not 'against' veganism – a sharp contrast to a recent anti-vegan blog post the company recently wrote.
Rude Health, which makes a line of plant-milks among other products, has faced a backlash in the last few days, after posting a pro-dairy status on its Instagram, as well as the vitriolic anti-vegan post on its blog.
In the post, the brand's co-founder Camilla Barnard described veganism as 'modern madness', and called pro-vegan films like What the Health 'propaganda'.
Ditched
Following the blog post, a slew of vegan retailers started ditching the product – London-based vegan supermarket Greenbay is the latest retailer to take Rude Health products off its shelves.
A post on the supermarket's Instagram account today said: "We love milk; almond, coconut, soy, cashew, rice, oat milk.
"Not only do we love them because they are a delicious & kinder alternatives to dairy, but mainly, we love plant-based milks because we love calves & cows even more.
"Due to @rudehealth yesterday's post and derogatory comments from their management, and following the great example of other vegan businesses, we have decided to stop stocking their products.
"From today @rudehealth products will be reduced and consequently delisted.
"Thank you for all of you who took the time to bring this to our attention.
"Although we are saddened about these events, we are looking forward to making room in our shelves for more new delicious vegan milks."
Response
A number of customers responded favorably to Greenbay's post.
Jurqface said: "Yay for standing up for what you believe in! I wish my city had stores like you with such an amazing moral backbone."
Huggiebuggy added: "Thank you for making a stand.
"Too many businesses joining in the 'ethical' trend under false pretences. With you all the way."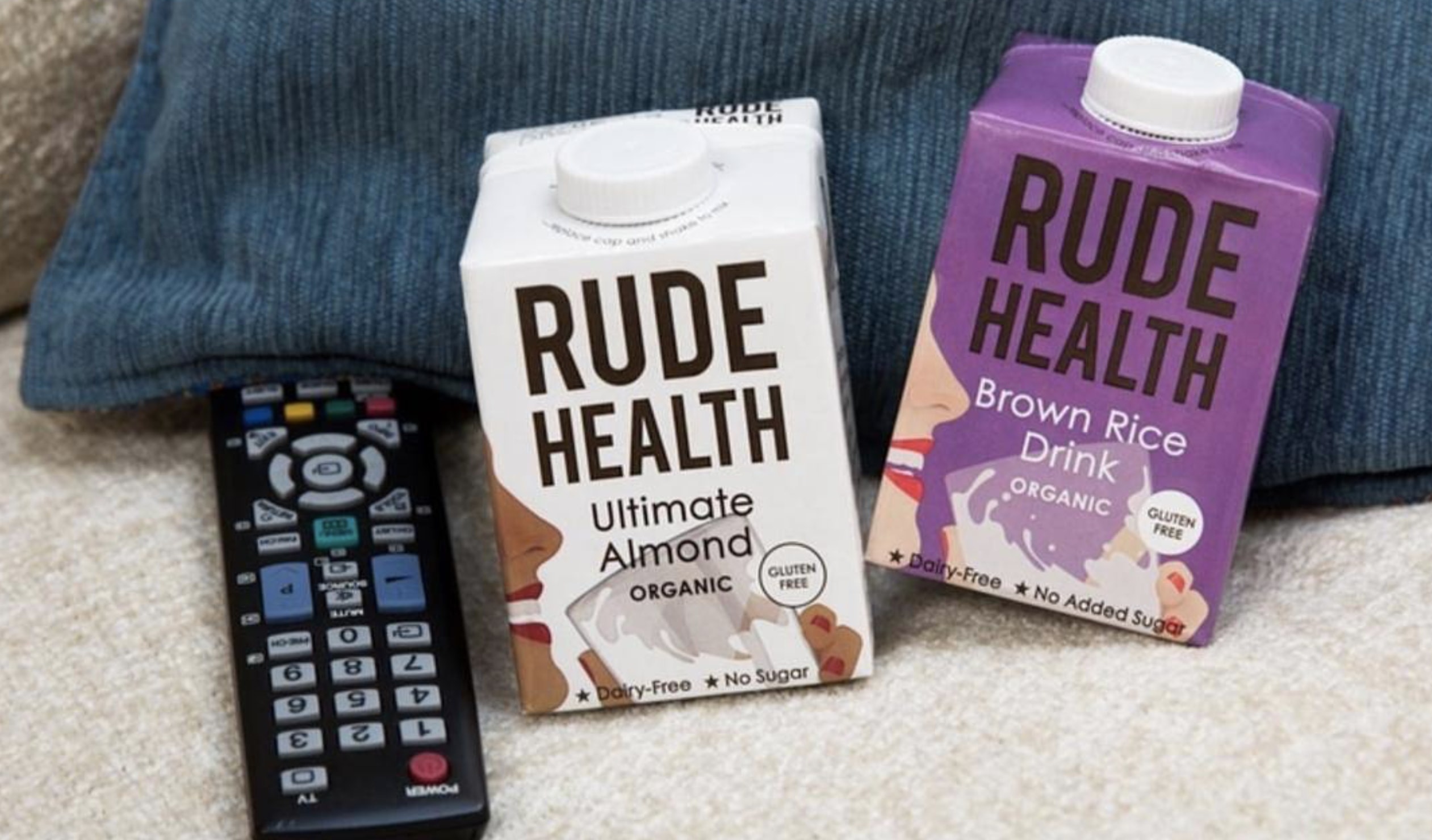 Statement
A statement sent to PBN, which is attributed to Rude Health co-founders Nick Barnard and Camilla Barnard, says: "For those who know us only for our dairy-free drinks, which happen to be vegan as well as dairy-free, it may seem strange that Rude Health does not promote itself as a vegan company.
"This said, we are not against vegetarianism, veganism or any other food or lifestyle choice. What we are concerned about is anxiety around food and anxiety around eating or not eating certain foods or food groups.
"Our range is about quality and choice and our focus is on flavour, responsible sourcing and the enjoyment of food, so much so, that we tend to rant about it from time to time, be that on social media, on our website, or in a field in North Wales.
"We worry about people feeling confused or guilty about the food they eat. We rave about eating as a social activity and about reconnecting with food, through education. We rave about choice.
"At Rude Health we believe food is more than a way to simply nourish us; it should be a pleasurable, social and thoughtful part of our lives. We eat to live and live to eat and embrace all foods as long as they are sustainably produced and as unrefined as possible.
"What we really want is for everyone to be in rude health. How each and every one of us achieves this goal is truly personal and very individual."
READ MORE:
Vegans Angered After Plant Milk Producer Rude Health Supports Dairy Milk
Retailers Start To Ditch Rude Health After Vitriolic Unprovoked Attack On Vegans