In the battle for hearts and minds to convert new vegans, many campaigners overlook the most crucial human receptor – our palates.
But in recent years, one larger than life Australian has made it his mission to promote the more sensual aspects of veganism, along with the educational and intellectual.
Fat Gay Vegan
Sean O'Callaghan (aka blogger-activist Fat Gay Vegan) runs several popular vegan beer festivals throughout the UK.
He's also set up a weekly market in east London, where traders offer donuts, patisserie, gourmet burgers and pies, without a droplet of animal products.
If he can't reach you with his views on factory farming, then he'll get there with chips and chocolate from ethical stall holders.
Creature-less comforts, you might call them.
Kindly
It's a methodology that's paying dividends too, as O'Callaghan reckons nearly half of all attendees at his London beer festivals are non-vegan.
How many of those will also gulp down his new book is uncertain, but you can't fault the man for effort. Written with an easy conversational flow, Eat, Drink And Live is part biography, part mission statement.
It packs a playful punch and gives your conscience a kindly kicking.
Chord
The author's portrait of being a youthful outsider, at odds with notions of solid citizenship, will strike a chord among many.
His conversion to the vegetarian cause, we learn, came from a close encounter with a chicken transporter. Then a rebuke from his sister about drinking wine made using animal derivatives sealed his vegan destiny.
Moving to England with long-time partner Josh, he did a bizarre teaching stint in Halifax, then found his natural home in London.
Thus the campaigning life began in earnest.
Recognition
For all his own achievements, O'Callaghan is keen here to recognise the efforts of others.
Louise Wallis, founder of World Vegan Day, is one of many given space to reflect: "By using your spending power on kinder alternatives you are creating change every day," she writes.
Sarah Bentley, creator of eco-community Made In Hackney, says: "100 per cent plant-based food is a really excellent way of sticking two fingers up to 'the man' without having to D-lock yourself to a digger."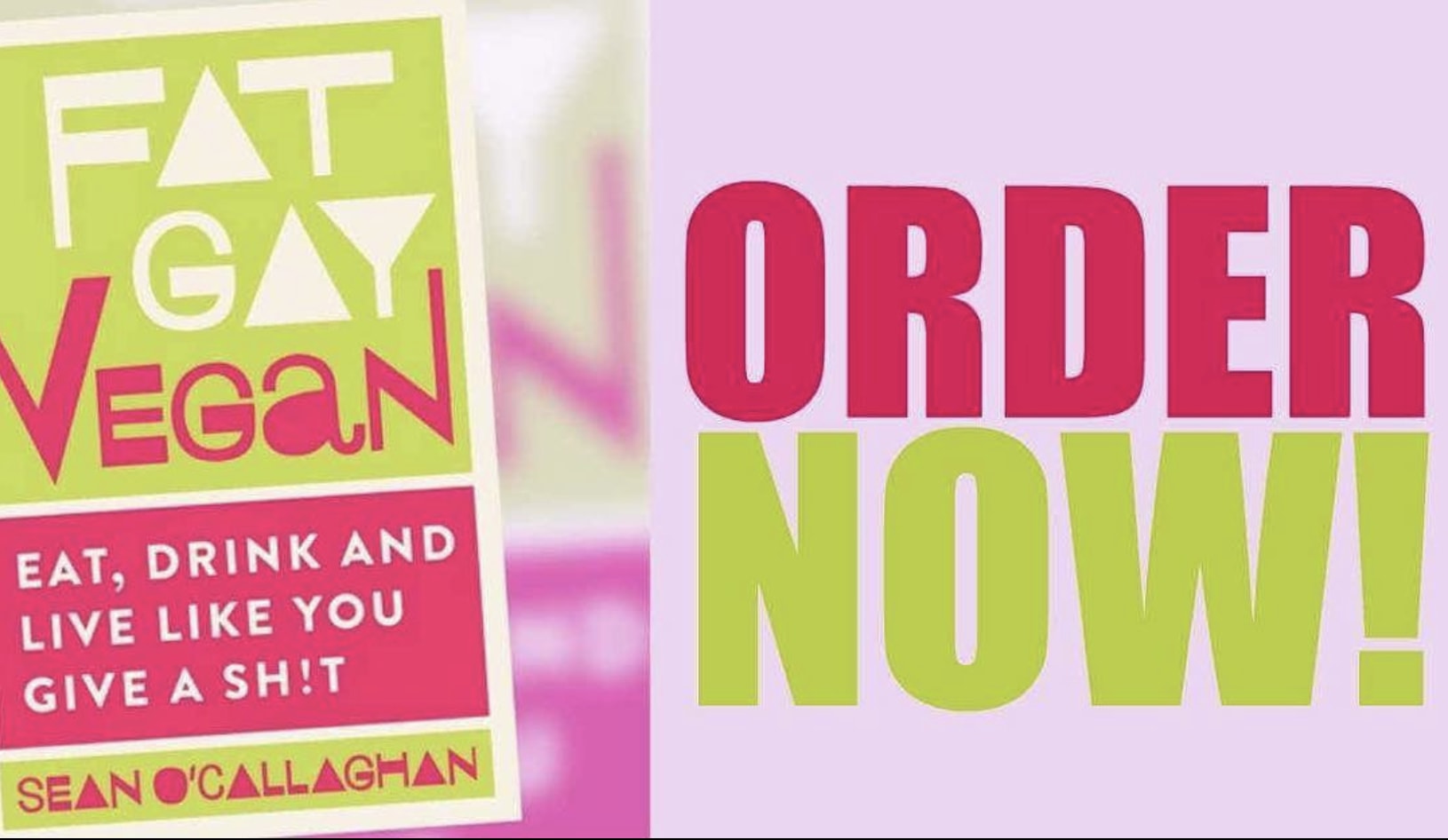 Compromise
Elsewhere the chapters focus on vegan travel, personal ethics, social dilemmas and the movement's future.
O'Callaghan is uncompromising on the issue of compromise.
"At no point should we be projecting Meat Free Monday as good enough," he says.
He's also clear about veganism being part of a wider purpose, where individual actions can challenge mainstream thinking.
Attack
A self-confessed fan of 'battered and fried food', O'Callaghan knows he's laying himself open to attack from diehard dieticians.
But if every strip of deep-fried seitan is a slap to the meat industry then he'll take the jibes.
Yet he admits that fighting human reliance on the industrialised farming of animals is 'a chipping away scenario that doesn't have an end'.
Some consolation for this, he suggests, lies in the long-term cause being waged by like minds.
"Vegans all over the planet have got your back," he assures each reader.
Eat, Drink And Live Like You Give A Sh!t is published by Nourish Books on January 4, 2018