The smash hit Netflix movie Okja is inspiring some omnivores to take to social media pledging to ditch meat.
The film, which tells the story of genetically modified 'superpig' Okja, who has been bred as an answer to feeding as many people as possible, has what many have interpreted as an anti-meat message, despite director Bong Joon-ho reportedly telling one paper: "Eating or not eating meat is a personal choice. Humans are omnivorous, like other animals. [Eating meat] cannot be a sin."
Vegan
The process of making the film turned director Bong vegan for a short time after visiting a slaughterhouse – though sadly, the change wasn't permanent.
Speaking about the slaughterhouse visit he said: "It was a very overwhelming experience. When I returned from Colorado to New York [where some of Okja was shot], I felt like the smell was following me there."
He was vegan for two months.
"Then I flew back to South Korea, and you know, Korea is a BBQ paradise. Every street on every corner is burning meat. I slowly, slowly came back to being a meat eater. [But] in the process of making this movie, my level of meat consumption has decreased.
"Now I'm gradually becoming a pescatarian."
Social media
Despite Bong's words saying meat eating 'cannot be a sin', the representation of mass slaughter and industrialised farming Okja has definitely struck a chord with many, inspiring them to seek out a kinder lifestyle.
Scores have posted messages on social media, discussing how the film has impacted upon them – and made them want to go vegan.
Here are a small selection of those people.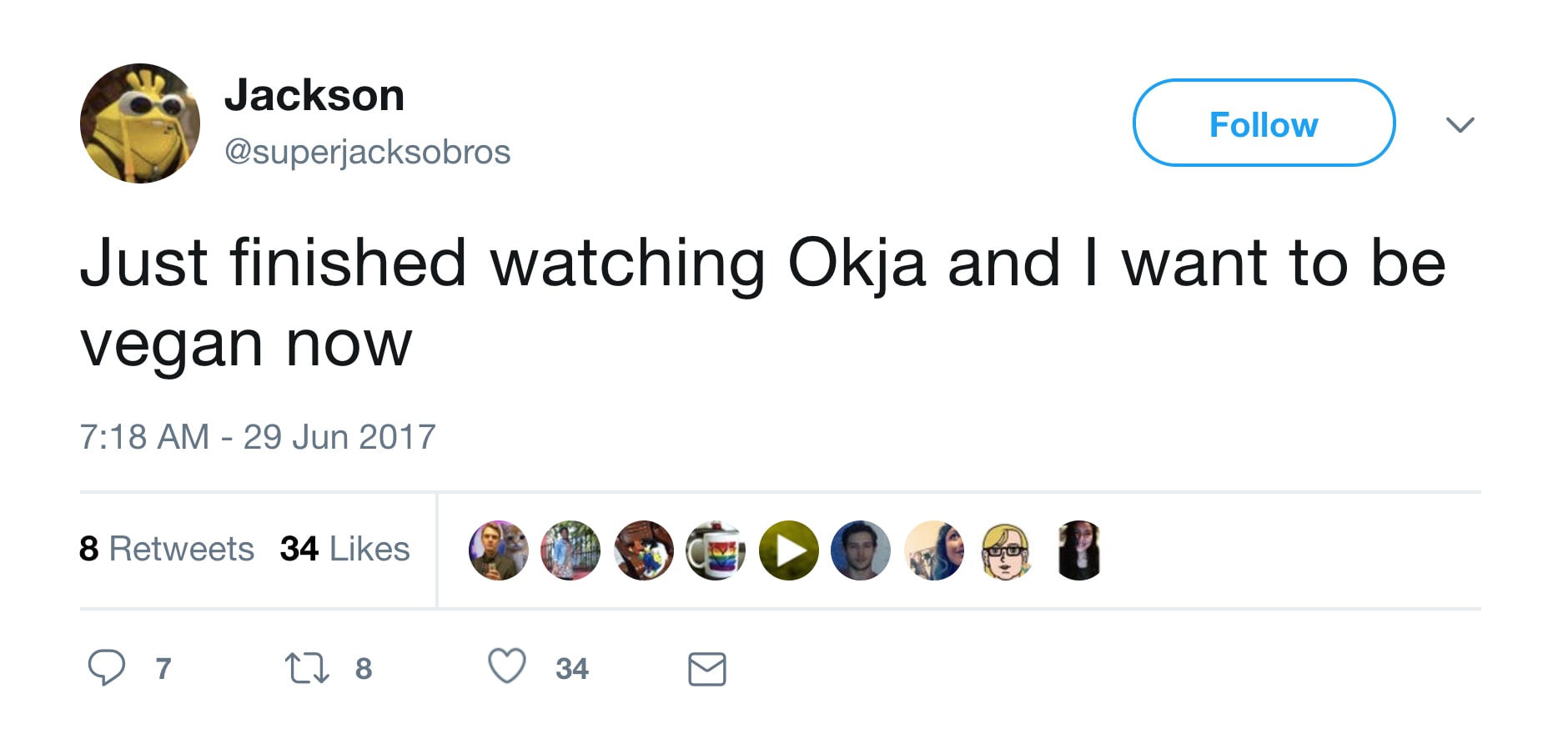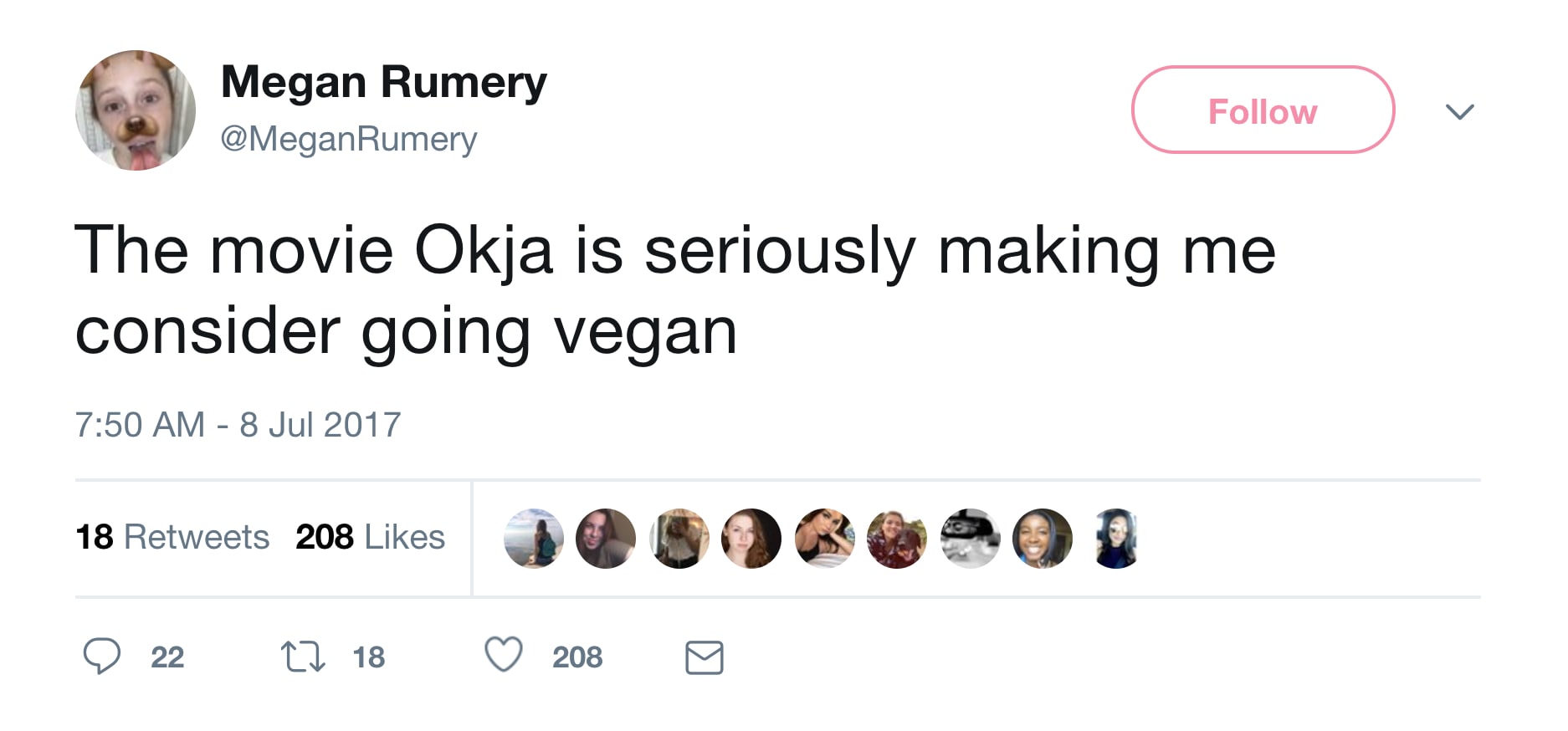 READ MORE:
REVIEW: Okja Forces Us To Look Into The Dark Face Of Meat Production
Vegan Movie What The Health Is Coming To Netflix