A chance meeting on a country lane earlier this year changed the destiny of a woman – and a pig – forever.
Clare Corney, a Personal Trainer from East Sussex, was driving to work when she spotted a
huge pig trying to climb out of the back of a truck in front of her.
Noticing the animal's distress,
Corney flashed her lights in order to alert the driver of the truck.
He stopped, got out, and they both
secured the pig back to safety.
'Fattening up'
The driver explained that after a year of 'fattening' up in a local farm, it was curtains for this
particular pig. They were on their way to the local slaughterhouse – just minutes away from that very spot.
According to the driver, the pig was booked in for the 'full works' – after slaughter, his flesh would become nothing more than pork products for people to eat.
Suffice to say, Corney couldn't bear to see the pig meet his end. Percy – as he is now called – met his guardian angel just in the nick of time.
New family
The one-year-pig took little time settling in with his new family – Clare, David, Charlotte, Poppy, and Elizabeth Corney.
Inquisitive, but placid in nature, Percy loves sleeping in the warm sun or snuggling down in his cosy pigsty.
He enjoys affection and tummy rubs and delights in hanging out with Bubba, Lilly, and Frank – his woolly sheep mates with whom he shares his huge and luxurious paddock.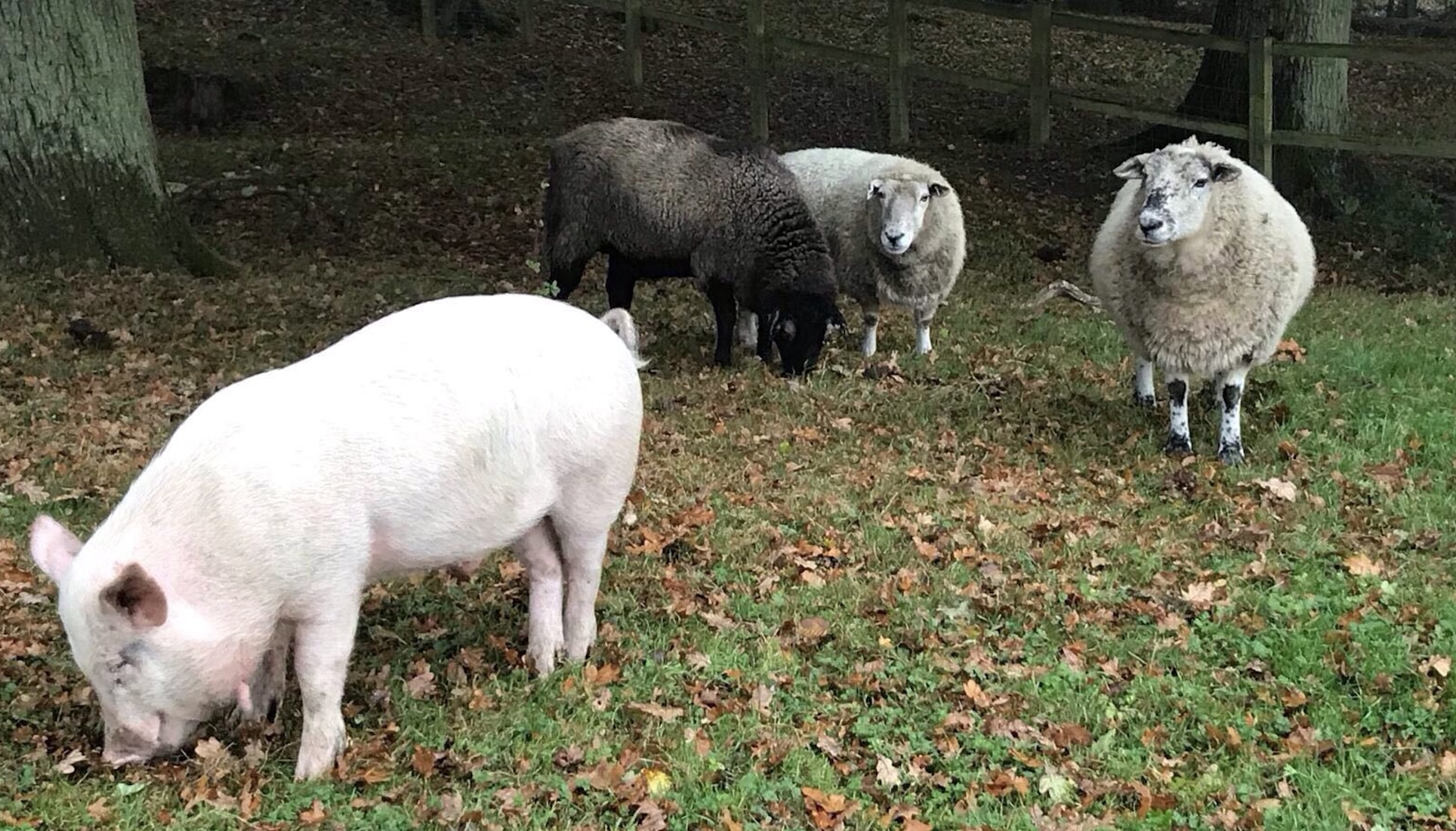 Plant-based
Observing the distinct similarities between Percy and her dogs, Clare Corney made the decision
to start eating a plant-based diet.
She said: "I have always been a huge animal lover, but rescuing Percy, who was moments from death, has given me a tremendous wake up
call.
"I now have a desire to live in total alignment with my true values and principles as a non-violent
human being."
Loving dogs and eating pigs
The exploitation and slaughter of the animals bred for human consumption would be illegal if
applied to our beloved dogs, cats or horses.
Changing our perception of animals themselves and
recognizing them as precious, autonomous beings, each with their own unique character and
qualities is perhaps the biggest challenge the vegan and animal rights movement faces.
After all, according to psychologist Dr. Melanie Joy, we are heavily socially conditioned to love some animals but eat others.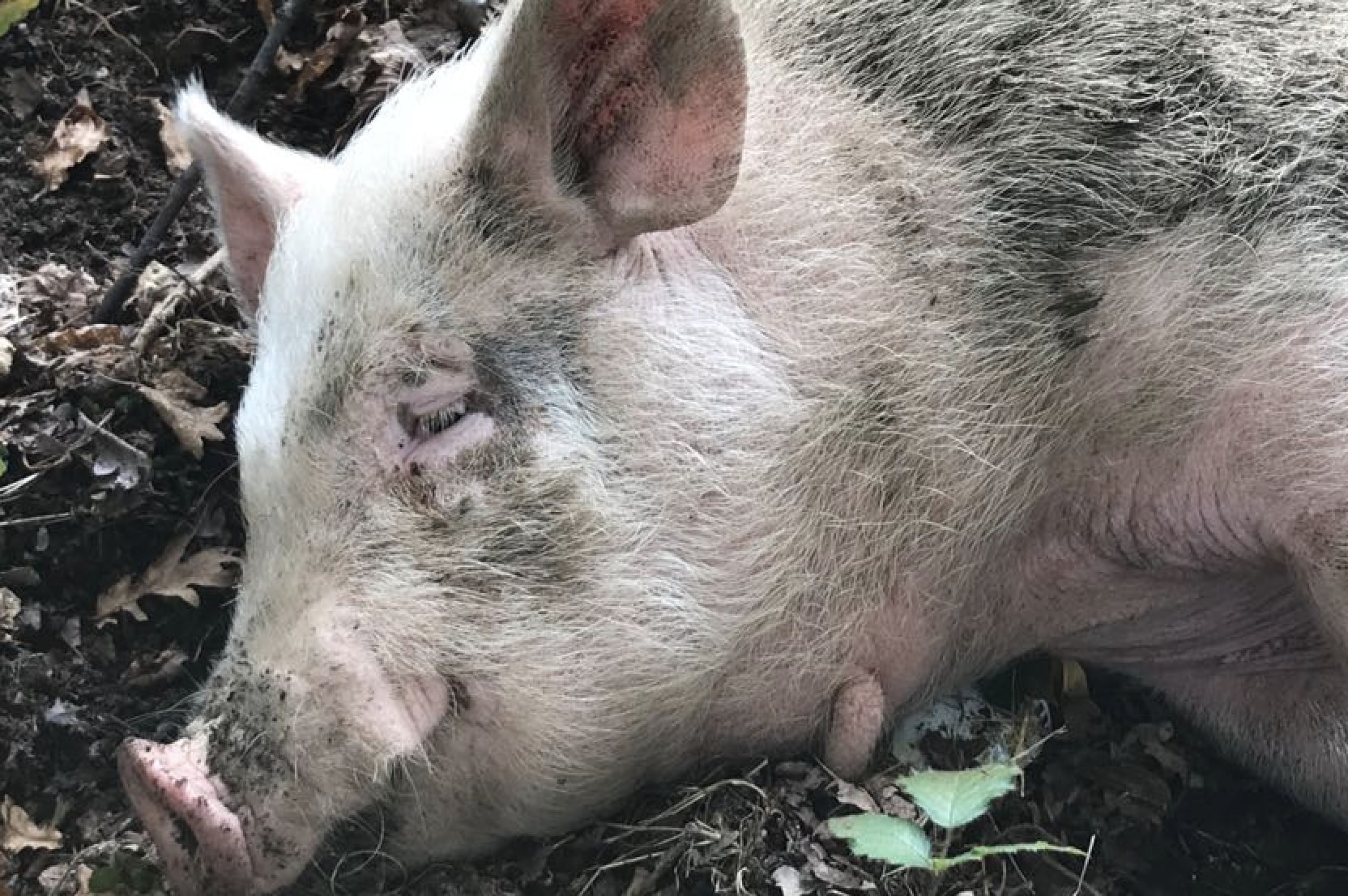 Compassion
The famous Mahatma Gandhi once said: "Be the change you wish to see."
While we're not all in a position to rescue a pig from slaughter, we can endeavour to rid ourselves of the cognitive dissonance we so effortlessly ease into when we let our tastebuds dictate the limits of our compassion.