The holiday periods, especially Christmas dinner, can be difficult for vegans and vegetarians – and any of those who don't adhere to the culturally normal omnivorous diet.
This is particularly true for those who are new to a meat-free lifestyle, and are still living with friends or family who consume meat, dairy, or other animal products.
Vegan Christmas dinner
Luckily, with the right information, you can achieve your traditional Christmas without breaking the bank or sacrificing your taste buds.
The classic English Christmas Roast Dinner consists of a turkey, golden roast potatoes, mashed potatoes, and an assortment of veggies, including carrot, parsnips, and sprouts.
The plate is flooded with a rich brown gravy and supplemented with a variety of seasonal sauces.
Turkey alternative options
There are lots of centerpiece options for those who want to try a meat-free Christmas meal. You can ditch the turkey entirely, and try something completely different – for example, a vegan Wellington (YouTuber Gaz Oakley has created a recipe).
If you are committed to having something meaty to carve, you could try one of the many options on the market, from brands including Tofurky and Linda McCartney among others. You could even try your hand at making your own seitan turkey roast.
Stuffing and sides
When it comes to stuffing, many commercial options – which require the addition of hot water and 30 minutes in the oven to prepare – are accidentally vegan. Try your local supermarket – and remember to read the ingredients listings carefully. Alternatively, you can make your own, using a recipe.
No Christmas dinner can be called complete without roast potatoes. When it comes to making the perfect roastie, simply parboil, then roast in a veggie oil – like vegetable or coconut, with a dash of salt and your favorite herbs.
If you want to add mashed potatoes to the table, replace dairy milk and butter with plant-based alternatives, which will replicate the creamy texture and flavor.
Vegetables are, of course, suitable for vegans. Remember to roast them in non-animal fats, and use honey alternatives – like agave syrup – if you to sweeten and caramelize carrots and parsnips.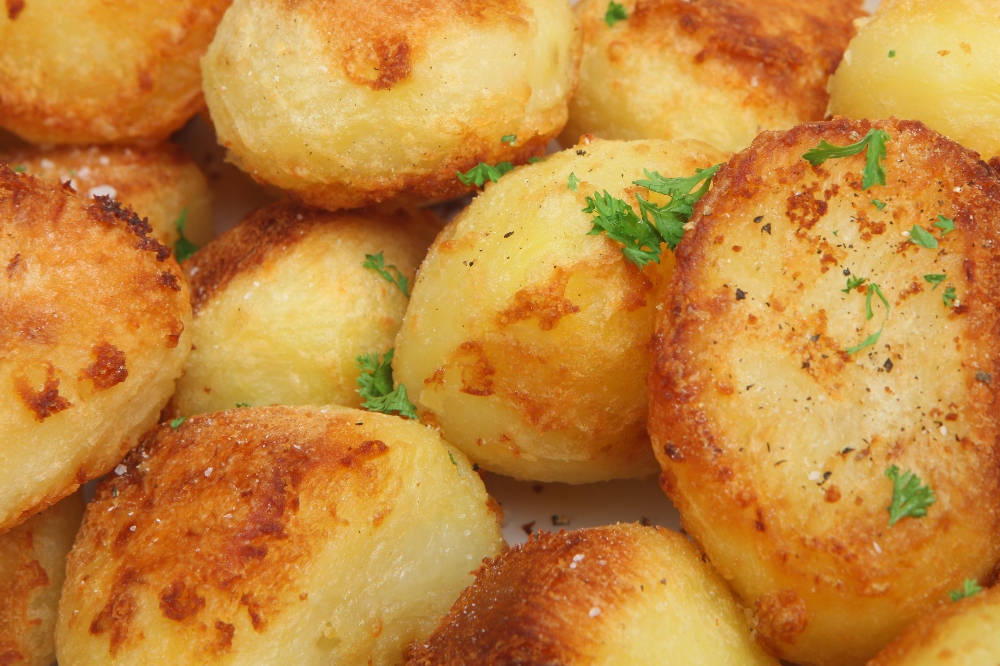 Dessert
Dessert often consists of Christmas pudding or apple pie – usually slathered in cream. Alternatively, some people may opt to eat as many mince pies as humanly possible.
Apple pie is already almost fully vegan, just be sure to check there is no egg used in making the crusts.
Vegan mince pies and Christmas pudding are becoming more and more common, with multiple options available from specialist online retailers as well as supermarkets and health food stores. (I personally find Holland & Barrett's vegan mince pies highly addictive).
Chocolate
It wouldn't be Christmas without an abundance of chocolate, especially the traditional advent calendar. Luckily, there are lots of dairy-free calendars on the market, which make your run-up to the big day just as delicious as their non-vegan counterparts.
Aside from calendars, there are lots of plant-based options to try. A small selection includes MooFree, Booja Booja, and Vego hazelnut bars among others.
The last thing to remember is to try and stay calm – do your research and keep an open mind. It may seem a little overwhelming at times, but there is a wealth of information available which can help you celebrate a very Merry vegan Christmas.