Last week saw Unilever announce its support for the Humane Society International's (HSI) #BeCrueltyFree initiative.
This campaign calls for a global ban on animal experimentation (we at Animal Justice Project avoid the word 'testing' as we feel it undermines the suffering involved) for cosmetics.
While the news sounds incredibly encouraging on the surface, can we really trust Unilver's intentions when it has chosen to sell in China, and continues to routinely commission barbaric animal abuse that would be illegal in most countries outside of a laboratory?
Animal experimentation
Vegan charity PETA's certifying of Unilever's Dove products as cruelty-free has put the company's animal research policy once again under the spotlight… and so it should be.
Being cruelty-free should mean products and their ingredients have not involved animal experimentation…yet Unilever sells products in China – where animal research is required by law.
A Unilever spokesperson comments: "From December 2017 onwards, we stopped importing new [Dove] products into China that would require animal testing according to Chinese regulations.
"All the products Dove will be launching in China in the future will either be produced locally or sold through cross-border channels, neither of which requires such testing."*
Animals deserve more
Even if Unilever can be trusted, don't we owe it to lab animals to ask for more? Compassionate, well-meaning activists are congratulating a soap company directly responsible for the death of thousands of animals each year.
Why?
Because it is claimed ONE of its vast number of product lines is produced without harming animals. And remember Dove is not even vegan when it comes to ingredients.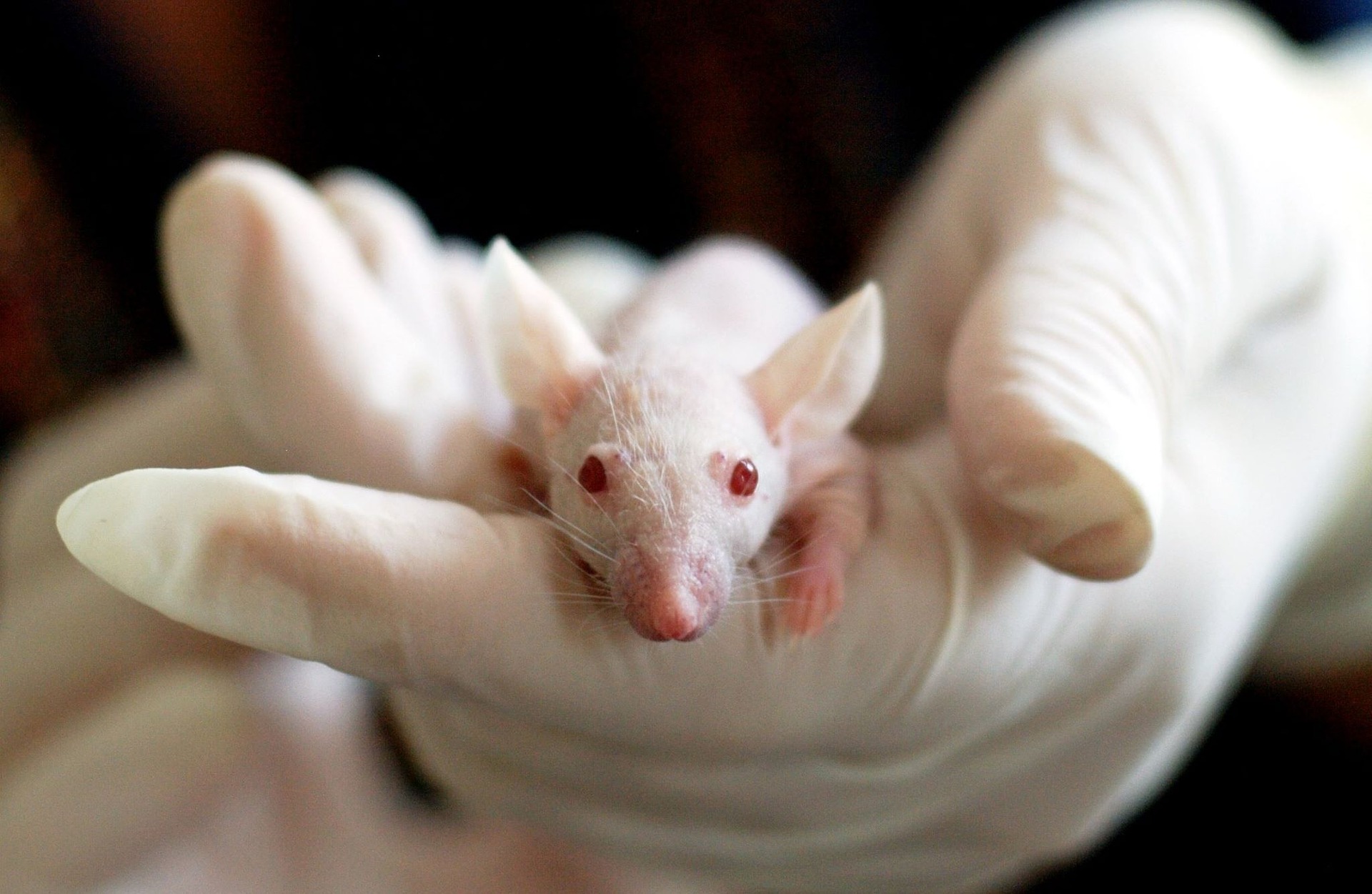 Laboratories
We are constantly seeing lab animals left behind in this movement. Hundreds of thousands of animals continue to be tortured in toxicology and efficacy studies each year.
Whilst veganism is growing, there has been no notable decrease in animal use within laboratories. Half of all animal experiments in Britain take place inside university labs, which is why we focus our efforts on encouraging students to turn away from inhumane research.
Imagery of the torturous existence of lab animals is scarce, but we see their suffering every day buried in the published papers of their oppressors. Concentrated, burning chemicals are dropped into their eyes and onto their skin. Toxic chemicals are pumped into their stomachs.
Steel gavages are used to force feed the struggling, terrified animals, and deprivation, confusion, loneliness and pain are all consequences of life in a laboratory.
Unilever
Unilever may well have a line that is 'cruelty-free', and may be working on the Chinese government to change legislation. But remember, it is a conglomerate that owns personal grooming lines which are sold in China, meaning it has chosen profit over lives, and continues to do so.
Had Unilever refused to sell in China until the archaic laws there caught up with modern-day thinking, as many other soap companies have chosen to do so, whilst plying pressure on the Chinese government, they would be a company worthy of praise.
Let's celebrate real victories, let's not celebrate for the sake of celebrating.
No congratulations
Whilst Unilever is harming and killing animals, it will receive no congratulations from Animal Justice Project.
Animal Justice Project is not a 3R organization – it does not advocate the refinement or reduction of animal research, and certainly not for beauty products.
Lab animals need a stronger and louder voice than that.
*This article was updated on October 16 to reflect Unilever's comments.