As you probably know January is a very popular time to join a gym (under normal circumstances), going on a diet or making other resolutions to start healthy new habits.
But, if you're someone who gives up on your New Year's resolutions you're certainly not alone, with less than eight percent of people sticking to their resolutions each year.
There's even a 'Ditch New Years' Resolutions Day' on January 17.
So many people set unrealistic goals and don't have a plan as to how they're going to achieve them. This can result in them becoming demotivated very quickly.
How can you stay motivated?
Staying motivated can be tough. Starting a healthier lifestyle can be hard, and sticking to it even harder, if you don't change your mindset to succeed.
Before you can change your shape, your lifestyle, your eating habits or get into an exercise routine you have to change your mind and your attitude. This makes the changes more likely to be permanent. Having support from friends and family and being accountable can also make a huge difference.
If weight loss is your aim you need to have a strong desire to do it.
Find your 'why'
It can be really helpful to decide what is your 'why'. Find your motive – the reason for changing and keep this at the forefront of your mind. Your true 'why' to you, needs to be a constant reminder when you feel the need to eat when you're not hungry, or something that's unhealthy or when you don't want to bother with exercise.
Wanting to feel more confident is very high on the list of motives to lose weight. For you, it might be you want to feel happier about yourself or be a more active and healthier role model for your children. Any reason is the right one.
Your emotions drive your behaviour. Thinking about your emotional values builds a bridge to the behaviour you want to adopt. It's the link between what you say is important and why and the behaviour that mirrors this.
Be kind to yourself. Acknowledge that you will probably have some setbacks and just start again. If you're aiming to eat better and you slip up just start again at the next meal or snack. If you didn't feel like exercising or the day just ran away with you start afresh tomorrow.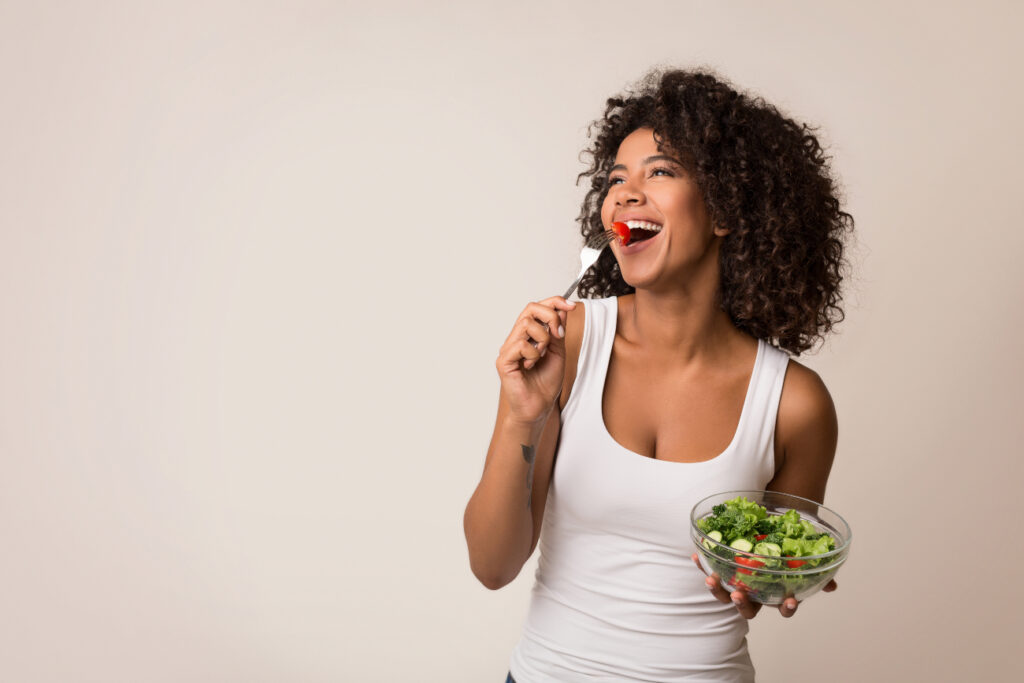 Start with one thing
Don't try to change everything at once – it will take over your life and likely make you miserable.
Be honest! It's about prioritising what's most important.
Once you have successfully got through a week of eating a healthy breakfast, for example, or being more active you should feel motivated to add something else in.
The idea is that small successes lead to motivation, which lead to further success and you're in this great cycle of achievement. Think about how these small wins make you feel and celebrate your successes.
Recognise that what you're doing is very difficult for a lot of people, but you are taking action. You may want to just stick with it for a few weeks, before changing it up. We're all different, find what works for you!
The important thing is to not wait to feel motivated. You need to start and then the motivation will come.
Think about healthy new habits in a positive way
If the change you want to make is to lose weight think about what lifestyle changes you can make, rather than going on a diet. Dieting is associated with losing and restriction, it's not very positive.
We can often think about what we don't want but focusing on what we don't want will just bring you more of the same. Changing the negative to a positive can help to give us what we do want.
Focus on the outcome, not the journey!
Maybe you're doing Veganuary this month. This is a great example of focusing on what you're achieving, rather than what you're giving up.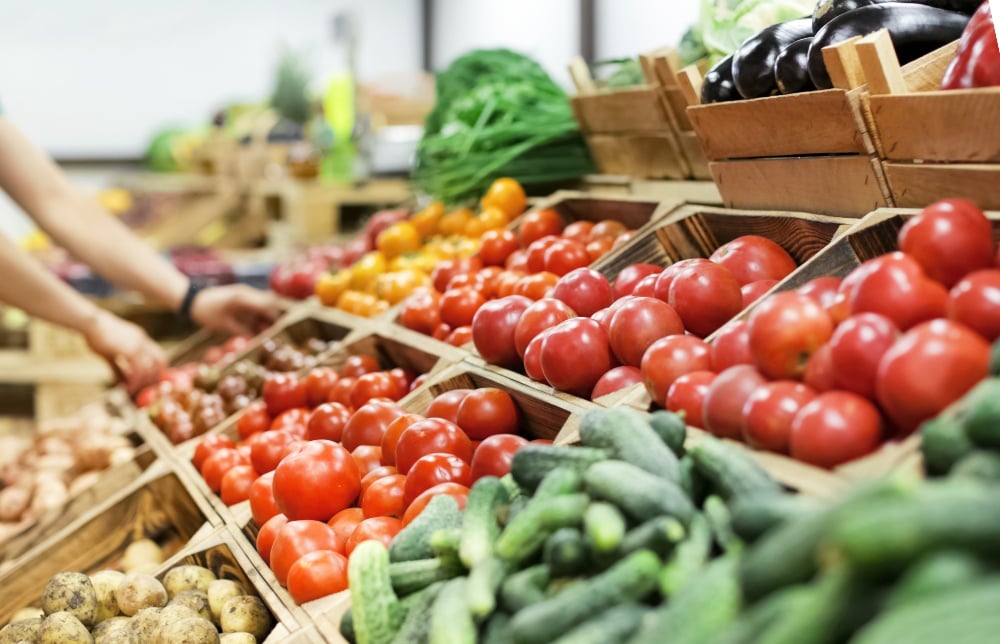 How to lose weight in a sustainable way
Forget fad diets. Keep things simple and focus on real foods.
If you think carbs are a no-no then it's time to change your thinking. Just focus on the right ones. These include wholegrains such as wholemeal bread, pasta, quinoa, brown rice and buckwheat. These will give you a healthy, slow release of energy and stop your sugar levels from going all over the place.
Think about how you can include more fruit and veg. You're probably aware of the 'five a day' target we have in the UK, but we really should be aiming for 10 portions!
Some easy ways to include extra fruit and veggies: add fruit to your porridge, add salad leaves or green veg to your main meals and snack on veggie sticks and fruit. Smoothies based on green veggies are also a great way to bump up your portions.
Delicious and healthy foods
Eat plenty of pulses such as beans, chickpeas and lentils. Canned ones without salt are great. You don't have to spend hours cooking dried ones. These are a great source of protein and fibre as well as vitamins and minerals.
Although nuts and seeds are high in fat, they contain healthy fats and a wide range of nutrients, so include a handful each day.
By eating all this healthy stuff, it means you'll have less room for the less healthy options!
You might find it helpful to think about balancing with your meal by dividing it up into veggies, a type of grain and pulse.
It's important to keep things in perspective. If you eat healthily like this most of the time, then you can enjoy the odd indulgence. Keeping a healthy and happy mind is as important as looking after our body.