The rancorous Brexit negotiation between the UK and EU over fishing is a clear-cut example of speciesism, the differing treatment of individuals based on their species membership.
Speciesism is the justification we use to treat members of one species (humans) as morally more important than members of other species (fish).
Critical for speciesism is its starting point. In this universe, humans have already decided that humans dominate and own fish, regardless of any contrary evidence.
Do we 'own' fish?
The starting point in Brexit negotiations was speciesist: it was assumed that humans 'own' the fish 'stocks' in 'our' waters.
The debate was only ever which group of humans—Europeans or British—and how far out, down, and deep. Indeed, how 'prodigious' would 'our' British catch be; how many more cod and mackerel could we Brits look forward to eating?
This is no shock. This is how speciesism works – a taken-for-granted norm that humans are dominant over other species. Negotiation starts after that assumption.
Johnson's prodigious fish
Wearing a 'kipper' tie patterned with a fish motif, PM Boris Johnson addressed the country to declare another 'victory' in our negotiations with the EU over Brexit.
He claimed that for the first time since 1973 the UK 'will be an independent coastal state with full control of our waters'. He added that we could let 'fish fanatics in this country' know that 'we will as a result of this deal be able to catch and eat quite prodigious quantities of extra fish'.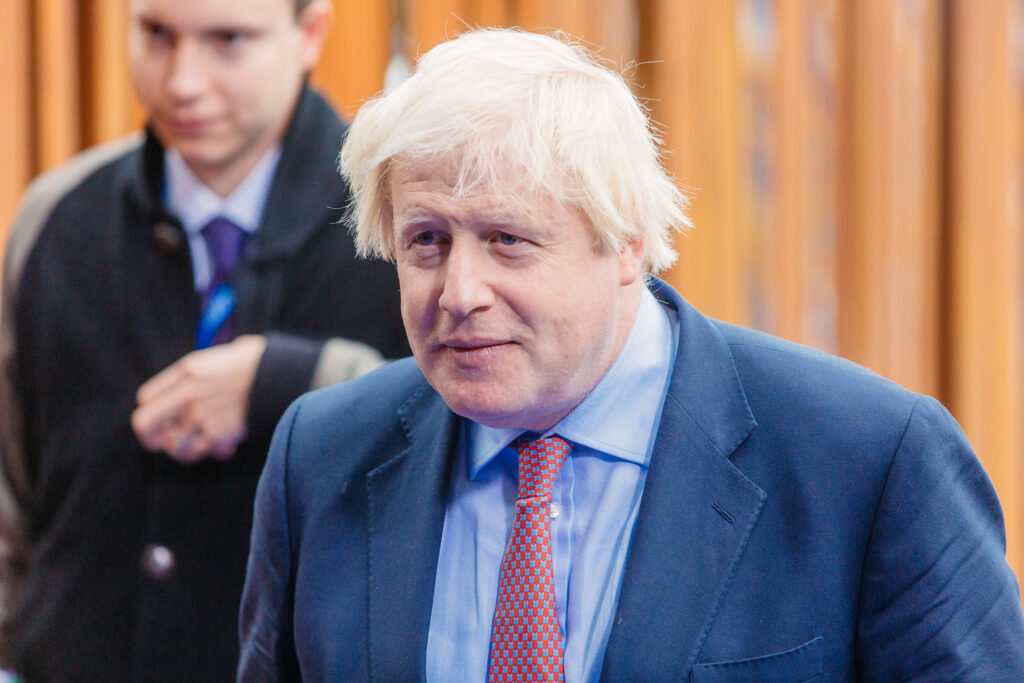 A political battle
But the focus on fishing was political, not pragmatic. Fishing contributes only 0.1 percent GVA (Gross Value Added) to the UK economy. Our services industries (financial, banking, hospitality etc) provide 80 percent.
But there is no protection at all for services in the UK-EU trade deal. (The government 'winning' the Brexit deal is a bit like a divorce where I say I've 'won' because I get 90 percent of our itemised belongings, and you get 10 percent. But my 90 percent is the small items like the kitchen pans, Ikea rug and the sentimental Snow Patrol CDs. Your paltry 10 percent, a much shorter list, is the house, the car, and the bank accounts.)
The fisheries industries responded to PM Johnson with anger at being 'sold out'. For the UK's fishing industry, the deal loses control of 'our' coastal waters. The deal allows EU boats to continue to access UK waters. According to the pressure group Fishing for Leave, the deal regains 'only 14 percent of what the UK should have achieved'. It says it is a 'shocking failure of the government'.
The majority of 'our' fish are sold into European markets anyway, and not eaten in the UK. The fishes were only ever 'stocks' or 'resources' to be fought over in a battle of sovereignty.
This speciesism circulates. Other groups, unhappy with the Brexit deal—for example touring musicians and the unions who represent them—criticize the government on social media for selling them out. They use the sarcastic line 'but we get 25 percent more fish, so that's okay' to emphasise just how much their industries and livelihoods have been sold out—not considering that fishes lose not just livelihoods but their actual lives.
Political fishballs
Issues of animal welfare and protection have been central to Brexit posturing from the beginning of the Vote Leave campaign.
Amid the highly provocative 'warnings' of letting Turkey become a member of the EU, and the misleading 'adverts' for competitions, were messages about EU laws 'stopping' the UK's ability to show compassion for animals (whales, polar bears, bull fighting, and exported sheep).
While it is true the UK could not have banned live animal exports, for example, we could at any time have implemented and enforced conditions to make it impracticable and unprofitable.
Brexit and animal welfare
The government continues to try to leverage our innate empathy for others and our sense of fairness around fishing. Only this weekend did the Conservatives announce they'd 'banned' the 'cruel' form of pulse fishing—which sees electrical pulses being sent into the seawater to flush out bottom-dwelling fish—and could do so now 'we're free to make our own laws'.
But this is a lie. The EU banned pulse fishing in 2019, to come into effect in 2021.
Political parties do this because they know that animal welfare, animal protection and animal harm issues resonate with voters. We like to see ourselves as a nation of animal lovers; which is why animal issues get votes when politicians manipulate the issues well enough.
As already said, none of this is a shock. But what has surprised is just how little challenge the high negotiation around fisheries has faced on behalf of the fishes.
Silence for fishes
All those who care about animals and are fighting for their just treatment have failed them during Brexit. Of course, we are used to not winning. But in terms of Brexit and fishing, it looked like we didn't try very hard either. Where were the anti-fishing adverts, like the one that Linda McCartney tried to run in 1999 (but was banned for being too political)? Where were the high profile media counter-arguments that they are not 'our' waters and not 'our' fish. And where was the organised narrative to question the speciesist starting point of the negotiation?
Most animal protection groups were active during Brexit. Much of the effort went into battling for animal sentience to be recognized in UK law post-Brexit. If the UK really was 'taking back control' then that should see huge gains for animals, such as the end of live exports. This is all commendable.
But most of this stopped at welfare. High profile reports such as 'Brexit: getting the best deal for animals' (PDF) produced by animal protection groups, gathered together by the UK Centre for Animal Law and Wildlife and Countryside Link, and signed by organisations such as PETA and Animal Equality, still asked only for 'a future for UK farming and fishing that thrives on the highest welfare standards'.
Changing fishing not ending it
Groups such as Greenpeace do protest the government to commit to its promises to prioritise fishing issues after Brexit—but this is generally around how fishing is done (ban supertrawlers!) and not to end fishing.
As others have said on social media, this government uses animal issues as a fig leaf, both a pretty offering that people welcome but also a distraction, a cover, for what's really going on.
Is it because fishing is such a high profile and emotive issue that animal groups backed away from entering the debate? Or should we have seen just how much there was to gain by leveraging the profile of the battle over 'our' fish to make the case that their lives are not 'ours' at all? Or is it simply that, yet again, fishes are forgotten about when it comes to animal protection and justice?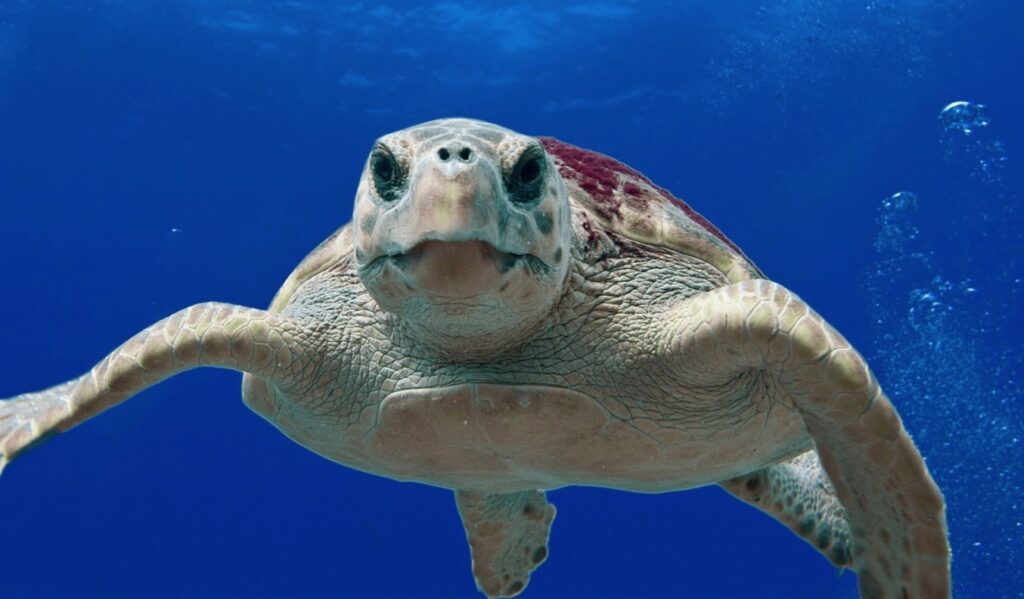 Stop eating fish
Apparently the UK does want to eat more fish—won over by the years of advertising of health properties. Although, at least 70 percent of the population consider sustainability a key factor in whether they eat fish or not.
Just on those sustainability grounds, we should not be eating fish. Right now, as Greenpeace reports, over a quarter of the UK's fishing quota is owned or controlled by just five families. The small-scale fleet (which makes up 79 percent of UK fishing boats) holds only two percent of UK quota.
But environmental impacts of fishing fleets are not considered when deciding whether they're allowed to fish in UK waters. As a result, unsustainable fishing methods are prevalent across the sector, such as the use of heavy beam trawling. And because our fishing industry is focused not on feeding the UK, but on exports, 'our' 'prodigious' catches risk emptying UK seas of fish as demand continues to grow globally. Ocean fish numbers have halved since 1970. Our seas will be what they call 'productively dead' by around 2048.
But we should be thinking beyond 'sustainable stocks'. If you care about plastic pollution, you already know that between 20-46 percent of plastic in the oceans is not straws, but discarded fishing gear, such as ghost nets. If you want to stop polluting the seas, you have to stop eating fish. And if you want to stop killing dolphins, whales, sharks and turtles—the same. They are called 'by-catch'. At least 300,000 dolphins and whales are killed each year this way (up to 650,000 for all marine mammals)—so people can eat fish.
Each fish, lobster, octopus, and other sea animal who is caught, goes through intolerable pain as they die in the net or on the deck. Fish feel. Over the last 20 years we have learnt more about fish. We understand they are sentient, they have friends, memories, preferences, and life stories. They are all individual creatures. There are no even small protections for fish welfare as they are caught. When they die, they die in pain.
Fish matter
But of course the main reason to stop eating fish is that fish have a right to their own individual lives free from human domination. We do not 'own' them, nor do we 'own' the waters in which they live. All of these ideas are silly human constructs of sovereignty and speciesism. They are created to help us feel more secure as a dominant species at risk in a big world.
These old ideas should be dead in the water. Those who want to see animal justice must do more to challenge the speciesist assumptions flying around us. Even as the rancour over who 'won' the negotiation on fishing rattles on. We should not be scared to speak up for fish, just because it's an emotive issue or that they don't look like we do. Fish feel. And fish matter.
As for Johnson's 'prodigious' amounts of fish? One of the older meanings of that word is 'unnatural, abnormal', coming as it does from 'portentous'—an omen, portent, or monster.
So let's make eating fish seem what it is—unnatural and abnormal. It is our monstrous speciesism that lurks behind it. And our human greed that hides at the bottom of an empty ocean.