Recently, NHS hospitals were awash with boxes of sugar-glazed Krispy Kreme donuts.
This has already caused a stir on social media and in the tabloid newspapers, with many NHS staff critical of the gesture.
The cynical view is that this is yet another way for the junk food industry to market and peddle its nutrient-deficient products at a time when healthcare professionals are struggling to access healthy, nutritious food and have little time to focus on their health and well-being.
Insidious tactics
Using the NHS for publicity reminds us of the time when doctors were paid by the tobacco industry to advertise tobacco smoking, even suggesting benefits for health.
These insidious tactics, documented extensively in the literature, have infiltrated every aspect of our food environment and public and scientific institutions. Only this week, the BMJ suggested that the food industry has undue influence over US dietary guidelines.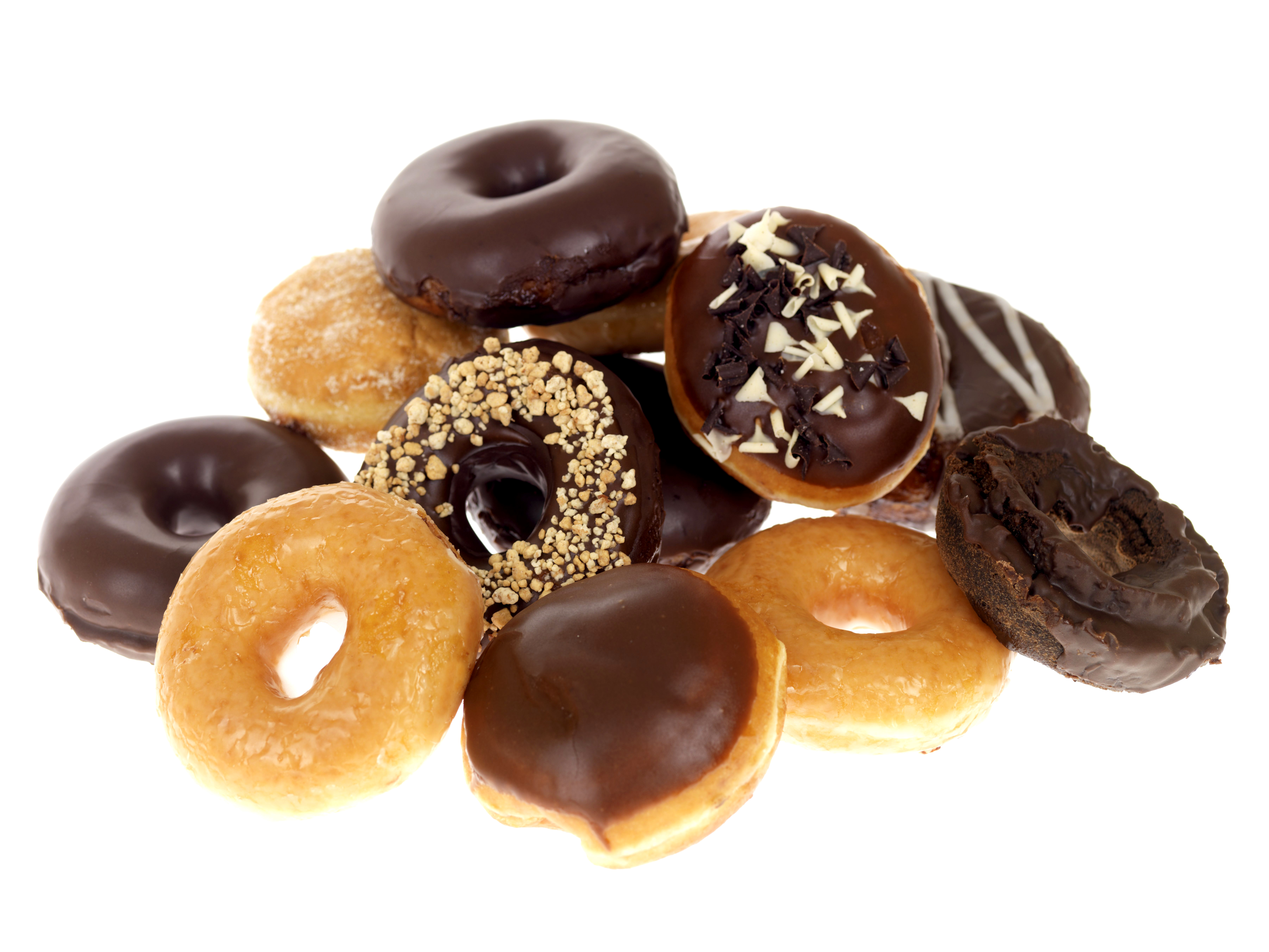 Unhealthy diets
The sad fact is that many of our commonest chronic diseases, such as type 2 diabetes and cardiovascular disease, can be attributed to an unhealthy diet.
A diet that is typified by an excess of processed and ultra-processed foods. In fact, more that 50 percent of the UK diet is composed of ultra-processed foods, high in salt, sugar and fat. Yet, this Westernised diet pattern is a leading cause of death globally, accounting for approximately one in five deaths.
Not only has the consumption of processed foods been associated with an increased risk of cardiovascular disease, obesity and type 2 diabetes, recent data suggests that ultra-processed foods may even increase the risk of cancer, the leading cause of premature death in the UK.
Unfortunately, NHS staff are just as burdened with chronic ill health as the general population with one study reporting that a quarter of nurses in England are obese.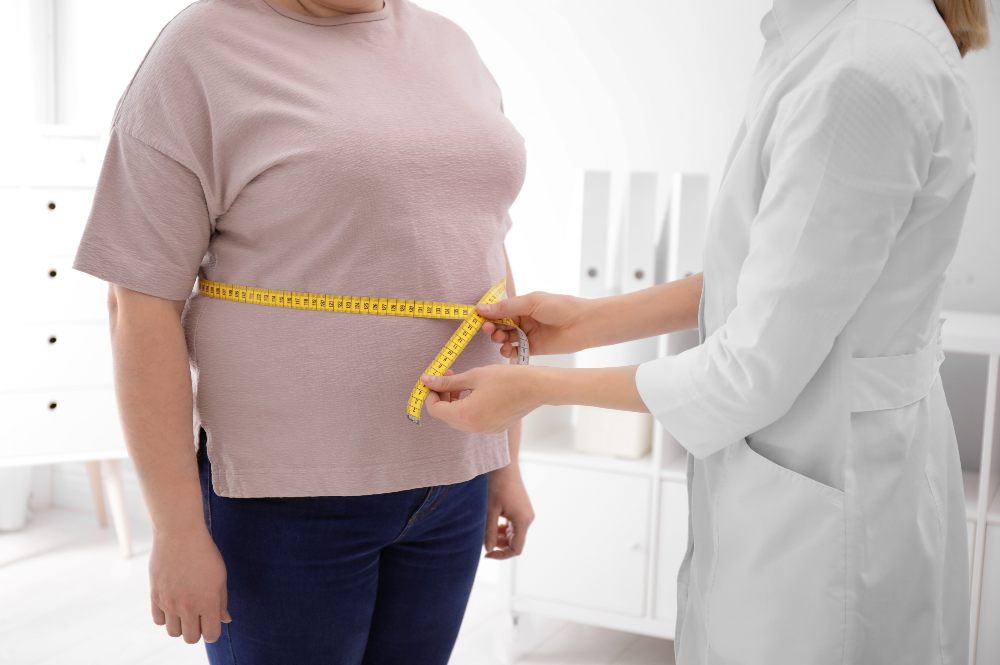 Lessons from the pandemic
One of many important lessons we are learning from the current pandemic is that people with diet and lifestyle-related health conditions are most at risk of morbidity and mortality, with 91 percent of deaths occurring in people with at least one underlying health condition.
Yet, up to 80 percent of these health conditions could be prevented by addressing unhealthy lifestyle behaviors, including diet. Of course, many health professionals do understand the link between poor diet and ill health and the lifestyle medicine movement in the UK is growing.
Going back to 2013, the British Medical Association backed a motion to remove processed food and sugar-sweetened beverages from hospitals. In 2017, the American Medical Association backed a resolution to provide healthy plant-based meals and remove processed meats from hospital menus. Yet hospitals are slow to act, hampered by privatisation of food provision and concerns about restricting consumer choice.
Now with the current COVID-19 crisis, this issue falls even lower on the list of priorities.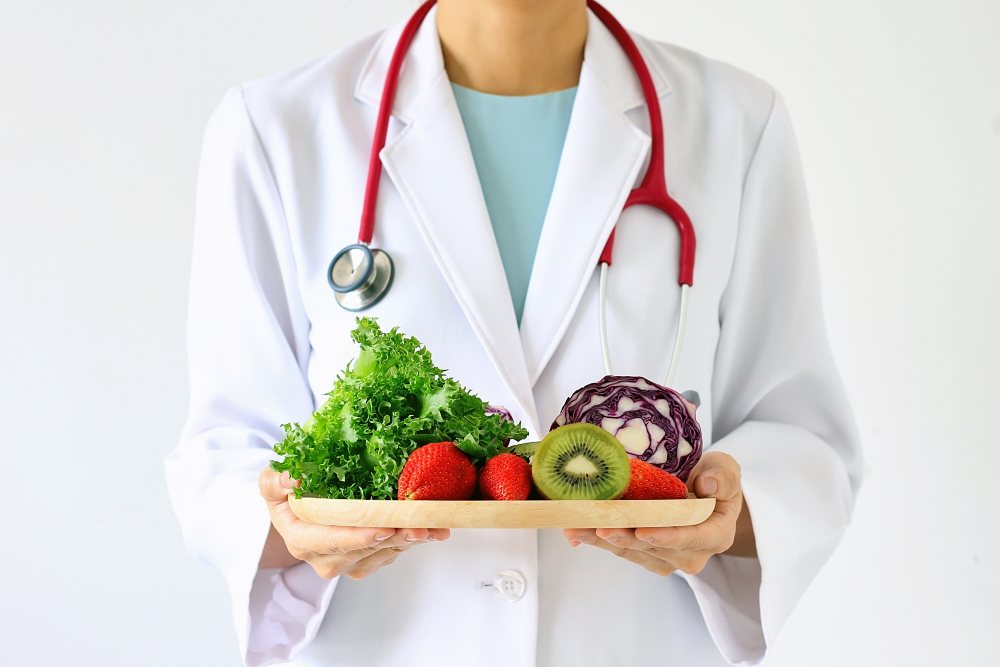 A place of healing
It goes without saying that hospitals should be a place of healing and serve foods that promote health. Wards should be filled with baskets of fresh fruit not exploited for free publicity by a donut company.
Hospital encounters should be used as teachable moments for both staff and patients. Healthcare professionals and institutions are being urged to be at the forefront of promoting sustainable diets as the global necessity to transition to a plant-based diet system becomes more urgent.
This transition is essential to mitigate the effects of climate change but will also have co-benefits for human health.
We hope that despite the tragic short term consequences of the SARS-CoV-2 pandemic, we use the lessons learnt to make long-term changes that address the root cause of chronic ill health, including our broken food system.