With 2019 already named the Year of the Vegan, mainstream demand for vegan products is showing no signs of slowing down – the recent successful IPO of Beyond Meat is further evidence for this.
New plant-based ranges are hitting shelves around the world on a daily basis, and for the brands that get it right, having a vegan option alone can mean big business – just look at Greggs, which had its most successful launch in six years with its vegan sausage roll.
Growth in flexitarian diets means plant-based alternatives have a mass-market appeal, although many vegans themselves find it problematic to support the meat industry capitalising on this trend.
So what are the trends to watch this summer? As a vegan investor and entrepreneur I am lucky to get to talk to new vegan start-ups regularly as they explore options to expand their businesses and reach new markets.
With this perspective in mind, here are the five trends we think will impact new vegan product launches this year:
1. Climate change awareness is the tipping point
We are living in rapidly developing times – now, more than ever, individuals are increasingly aware of global environmental, health and ethical issues thanks to recent high profile studies such as the recent benchmark IPCC Special Report on Global Warming.
The fact that climate change campaigners like Greta Thunberg are making almost daily headlines and are highlighting the link between vegan diets and lower environmental impacts is helping to raise this awareness.
It used to be that in many markets when you said you were vegan you got frowned upon, or thought of as an extremist of some kind – this was certainly the case just a few years ago.
But now, going vegan is increasingly seen as something aspirational. People say: "I would like to try going vegan, but…", or "I know I should go vegan, but…" and are increasingly interested in how they could cut down on animal products.
There is a tipping point in perceptions of veganism and it's happening now. And research we've undertaken indicates that the trend for people to choose to opt for vegan alternatives when they would normally eat an animal product is mostly driven by environmental concerns.
Buying a meat-free burger once a week won't save the world, but if enough people are making the link between the food we eat and the impact it has on the world around us and changing their buying habits accordingly, that might just tip the balance.
Expect to see further strong growth in flexitarianism this year, driven by awareness and concern about the climate impacts of the livestock industries.
2. Plant-Based Protein Proliferates
Global demand for vegan and plant-based products is increasing. It is a fascinating time for food technology in particular. We've come a long way since the first wave of early vegan alternatives hit shelves, which were usually just plants, or mixes of plants and sometimes weren't very tasty, or had weird textures.
The second wave of plant-based proteins peaked last year, with producers focused on solving taste and texture and imitating meat and other non-vegan products. However, issues over processing levels, ingredient sourcing, health or environmental impacts of the products persist.
The third wave is now rolling, seeing the taste and texture issues of the first wave solved, but producers also focusing on increasing the overall healthiness and lowering the carbon footprint of their products.
We believe this third wave of demand for vegan and plant-based foods will focus on healthy, whole food options, as well as emerging concepts such as cell-based meat and seafood protein alternatives.
The production of plant-based protein will increase and diversify in all areas in 2019, with a prominent growth area expected to be the rise of vegan seafood. We've tasted some highly convincing and delicious samples – check out what Ocean Hugger Foods is producing for instance.
3. More alternatives to soy
In line with the 'third wave' of plant-based proteins outlined above, we expect to see increased use of crops such as peas as the plant protein base for products like burgers and meatballs, instead of soy bases. Producers are seeking healthier, more whole food-based plant-based proteins, and are also reacting to negative perceptions about soy products.
Swedish Temptations is a good example here – the inventors of Bärta, a plant-based tempeh made from sprouted and fermented split peas instead of soy.
As well as using fewer processed ingredients, there is also growing interest in sourcing organic, non GMO ingredients locally and we expect to see more new brands highlighting this.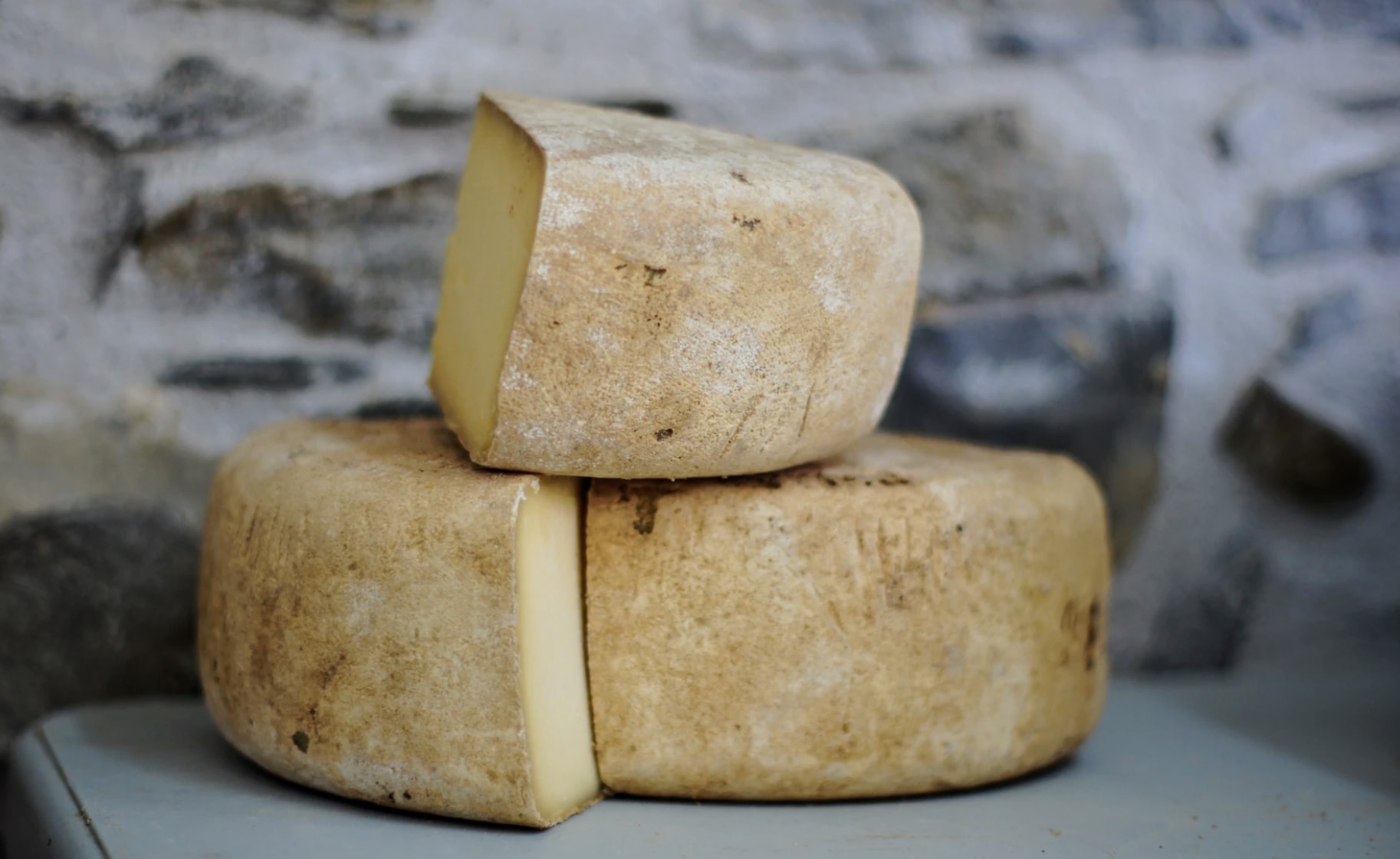 4. Cracking vegan cheese in the mainstream
This year sees the third generation of vegan cheese hit the market, and there are more options available than ever before. As well as continued strong demand for vegan pizzas, this year will also see fine artisan cheeses coming to new markets – mirroring traditional cheeses such as Brie, Camembert and Mozzarella very convincingly.
And with more and more people waking up to the realities of the dairy industry – the suffering and the impact industrialized milk and cheese production has on the climate – we expect to see more people turning away from the traditional sector, towards tasty alternatives that are sometimes indistinguishable from their 'real' counterparts.
And given that so many non-vegans say that cheese is their final stumbling block to becoming a full vegan, the artisan vegan cheese board has strong potential in our view.
5. Vegan businesses face powerful competition
Clearly mainstream food producers, global fast food outlets and large supermarket brands have rightly realised that the vegan market represents big business. And they have the resources to put serious money into researching and developing vegan products.
Indeed, many of the world's largest traditional meat producers have launched or plan to introduce plant-based lines thanks to increasing demand for meat-free items. Expect to see this trend continue to grow in 2019.
There are two sides to this issue. Many of us who follow a plant-based lifestyle would like to support the growth of the next generation of game-changing plant-based companies ahead of the big meat or dairy firms branching out with plant-based options.
But at the same time, the very fact that more of the big traditionally non-vegan brands are launching plant-based ranges is testament to the strength of the global transition towards a more sustainable future, even if pure capitalism is the driver of this transition.
However, the upshot for start-up, independent producers of plant-based products is that they now face strong competition on pricing and availability. There is a trend that successful vegan brands are being acquired by the larger non-vegan food producers, we feel an alternative to this route is required.
If we want to see more of the independent vegan innovators thrive and grow, they will need support to scale distribution and manufacturing quickly and cost-effectively to be considered viable mainstream products.