Lewis Hamilton has been vegan since 2017 and recently launched Neat Burger, an international vegan burger restaurant.
But it's his concerns for the environment that has got people talking in recent weeks.
Instagram
In a recent sequence of Instagram Stories posts, which he ended up deleting, the Formula One champion urged his followers to 'do some research' and 'find the compassion' within them to 'recognize what you are contributing to in terms of what you eat which keeps the meat and dairy industry flourishing and therefore deforestation, animal cruelty, our seas and climate decaying on a daily basis'.
He said: "Go vegan, it is the only way to truly save our planet today. It can be done so quickly, all you have to do is put your mind to it."
Giving up
In another Instagram Story, he said: "Honestly, I feel like giving up on everything. Shut down completely. Why bother when the world is such a mess and people don't seem to care. I'm going to take a moment away to gather my thoughts. Thank you to those of you who do give a damn about the world."
Predictably, people were quick off the mark to reproach his statements. Many insinuated that his lavish lifestyle – one of private jets, yachts, and racing cars – disqualify him from expressing concerns for the environment.
Others felt he should stick to driving cars.
I would argue that with 13.2 million followers on Instagram, and 5.6 million on Twitter, Lewis is in pole position to take a lead in trying to do something about the crisis we're racing toward.
Lewis Hamilton thinks that eating a vegan diet is the only way to save the planet…is he for real? He owns a £25m jet,a £3m yacht,he races cars for a living and is sponsored by an oil and gas company…but going vegan is the answer! Right,ok then! ?????

— ? ? ? ? ? ? ? ? ? ? ? ? ? ? ? (@jockeyrach) October 16, 2019
'A message of positivity'
Since deleting the posts, Hamilton has taken to social media once more to reassure critics and fans alike that he hasn't given up.
"Good morning World," he wrote. "I just wanted to send a message of positivity to you. I hope your week's been amazing and wishing you a great weekend. I appreciate all the positive vibes you've sent my way. I haven't given up, I'm still right here fighting!"
Do his critics have a point?
It's no secret that transport contributes significantly to global greenhouse gas emissions. More than half of transport-related greenhouse gas emissions come from cars, trucks, buses, vans and lorries, with the remainder coming from planes, trains, and ships.
And while there have been efforts to reduce Formula One's carbon emissions, it still contributes a sizable amount.
So no, flying around from one race to the next on a private jet is definitely not the most environmentally-friendly lifestyle.
But animal agriculture has a far greater impact on global warming. Farming animals for meat and dairy produces 15 per cent of greenhouse gas emissions, more than all the world's transport combined.
What makes meat and dairy so deadly?
Consider these points:
Forests which store carbon are slashed and burned to provide land for grazing and animal feed – livestock farming is the leading cause of deforestation
There are 1.5 billion cows worldwide producing vast amount of methane
Huge agricultural machinery is used to grow animal feed which gulps down energy
Hauling feed and animals around, slaughter, and chilling meat uses even more energy
The majority of the world's agricultural land is covered in eco-damaging monocultures to feed livestock. The fertilisers used produce nitrous oxide (N2O) – nearly 300 times more harmful than CO2
Great admiration for Lewis Hamilton but he has lost the plot. Stick to motor racing Lewis.

— Johnnyvomexplorer ? (@JonnyVamExplore) October 16, 2019
So does this qualify people to condemn Lewis?
Well, it's worth noting that Hamilton sold his private jet earlier this year to move towards living a greener lifestyle. While this is a step in the right direction, he continues to conduct long-haul flights around the world to get to and from races.
But to channel the cynic in me, I have to wonder how many of Hamilton's critics were outspoken environmentalists prior to his comments (I take it you'll be cancelling that trip to the Maldives over the holidays then John, 43, from Worcester?!). I'm sceptical. I also don't see them condemning the non-vegan Formula One drivers, whose environmental impacts are markedly greater than his.
It's reminiscent of when Piers Morgan attacked new vegan George Monbiot for wearing (what Morgan thought was) a leather watch strap. None of us is perfect, so why does trying to be better make us a target for criticism? Should we not be applauding Hamilton for making the effort to make the world a better place for us all?
Alas, it seems like a convenient excuse to shirk any responsibility to take action, rather than confronting the points he made.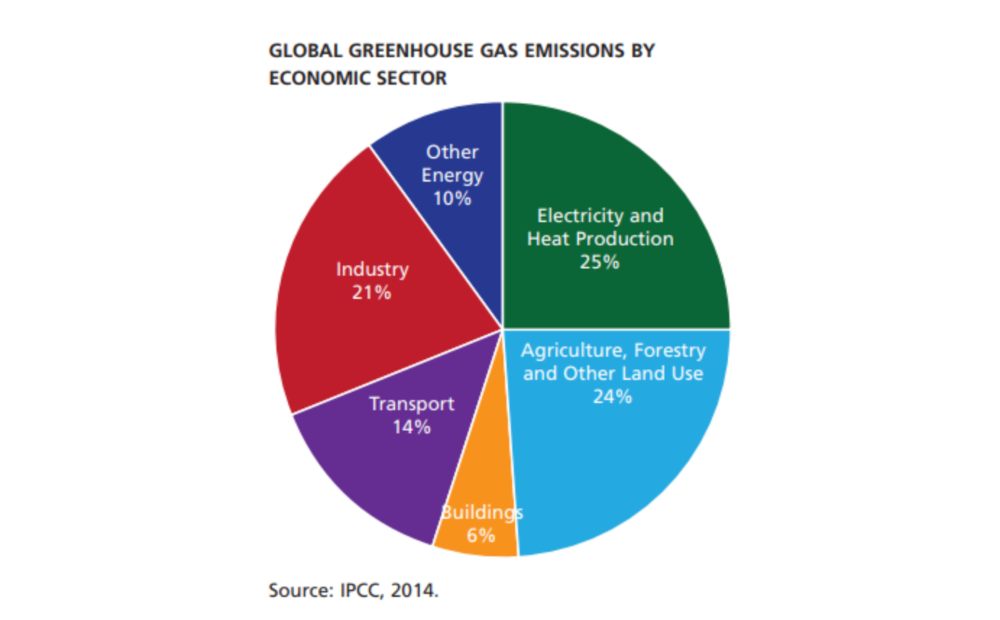 In Conclusion
The United Nations' IPCC announced last year that we must limit global warming to 1.5 degrees above pre-industrial levels to prevent long-lasting or irreversible damage to our planet. Doing so would require 'rapid, far-reaching, and unprecedented changes in all aspects of society' the organization said.
And yes, Lewis Hamilton could further reduce his environmental impact. We all could. But surely it is down to the government, airline, and Formula One powers that be to reduce their emissions? Not the drivers themselves. That's like blaming an Easyjet pilot for the entire sector's emissions. If you are truly concerned about the sport's impact, I'd recommend sending a strongly worded tweet their way instead.
The best way we as individuals and consumers can help to save the planet is to go vegan, as Hamilton rightly pointed out. By making that one simple change you can halve your food-related emissions. And recent statistics suggest that we are collectively starting to turn the corner – the number of vegans in the UK alone quadrupled between 2014 and 2018, to roughly 600,000.
But we still have a long way to go. And you can help us get there. Why not try going vegan for 24 hours on 1 November?
I'll conclude by leaving you with a Hillel the Elder quote recently adopted by climate activist group Extinction Rebellion.
"If not now, when? If not you, who?"