Welcome to Ieper (or Ypres).
You may know the town of Ieper (or Ypres as it's more commonly known to English speakers) for its significance in the First World War, but to fans of hardcore punk and related music genres, this small town in Belgium's West Flanders region is historical for another reason, too.
Ieper is home to Belgium's biggest hardcore festival, Ieperfest. Renowned across Europe, the festival has been going strong since 1992.
But there's a lot more going on here than first meets the eye.
Hardcore values
When you arrive at the entrance to Ieperfest, one of the first things you might or might not happen to notice is a sign above the ticket desk bearing some of the festival's values:
'ANTI-RACISM?—?ANTI-SEXISM?—?ANTI-FASCISM'
This shouldn't come as a surprise, of course; both musicians and fans of the hardcore scene are often anti-violence and anti-authority, and are known to wear their sentiments on their (tattoo) sleeves.
Vegan values
Another phrase that would fit the bill at this festival is 'ANTI-SPECIESISM'. Ieperfest has been proudly vegan since its inception.
All the food available at the festival site is vegan? – not only for the punters but also backstage. At this festival, in particular, it's clear that Morrissey has nothing to do with it, however.
Environmental values
Add 'PRO-ENVIRONMENT' to the list, while you're at it.
Ieperfest has won many awards for its hardcore enthusiasm in protecting the environment, including Flanders' Greenest Festival (2010) and the OVAM Lifetime Achievement Award (2017) for its constant innovation.
Drinks are provided in reusable cups and fries are served in reusable containers. All organic waste from the festival – including human waste, from the eco-friendly 'dry' toilets? – is turned into fertiliser, while all the festival's wastewater? – including from the camping site showers? – ?is collected and purified on-site. Solar panels and pellet stoves are used to optimize energy use, and festival-goers are urged to sort their waste into the provided recycling bins.
The festival even has its own vegetable patch, the produce of which is used to prepare food for the bands.
Why vegan?
The festival's extensive and entirely vegan food offering? – from ice cream, fries, pizza and 'not-dogs' to fruit bowls and other healthier options – also contributes to the festival's green credentials.
leperfest explains how on its website: "By eating vegan for three days, you will save 12,000 liters of water, over eight square meters of forest, 54kg of grain and 27 kg of CO2. That's as sustainable as it gets!"
In addition to inviting of some of the country's most popular plant-based caterers, the festival has its own catering operation, Ieper Hardcore Food. Its tent provides warm, comforting food designed to keep attendees and volunteers (or 'sh*tworkers' as they are affectionately referred to) blissfully energized.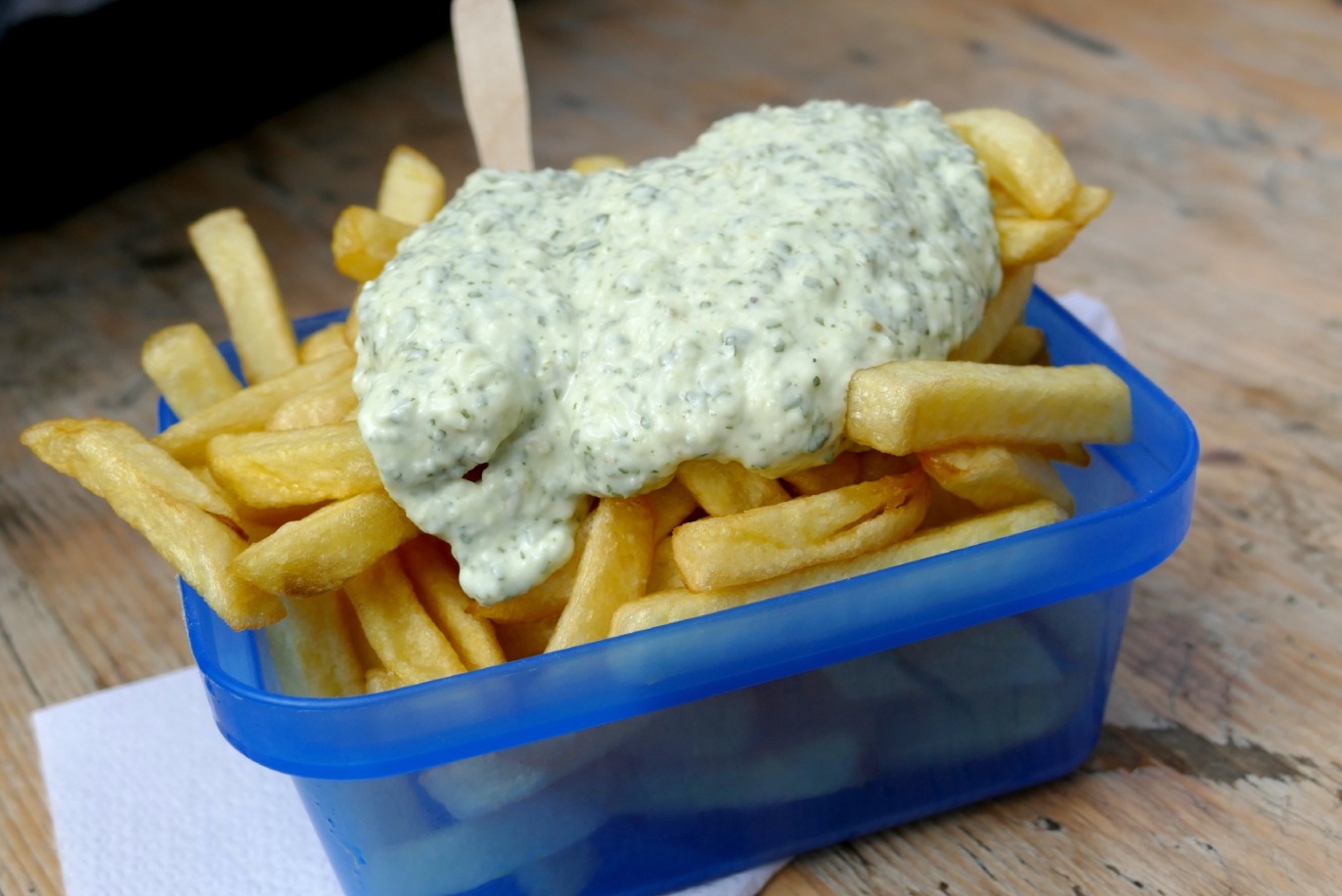 Too much good stuff?
From various caterers: vegan cheese croquettes, ice cream, donuts and pizza, we had to try them all, for journalistic reasons.
A note of caution: if you're not careful you might find yourself so stuffed with delicious food that you'd rather take a nap in the shade than enter the mosh pit.
This year's Ieperfest has just drawn to a close, but if you're vegan and into hardcore music, death metal, metalcore, grindcore, sludge metal and related genres, then you should already be working it into your plans for next summer.
This article was orginally published on Medium here