Doctors often see first-hand the extent of physical, mental, and emotional damage a poor diet can inflict on the lives of their patients.
PBN thought it would be interesting to ask a number of 'diet doctors' and health professionals what they eat.
From pasta to Buddha bowls, here are some of the dishes they enjoy every day.
Health workers share their daily diets.Subscribe to PBN's YouTube Channel here
1. Dr. Neal Barnard, M.D., F.AC.C.
For his meals, Dr. Barnard 'thinks international'.
He says: "So for me, my lunch might be something from another culture – like Mexican food: a burrito made with beans and jalapeno peppers.
"My dinner might be an Italian pasta, but not covered with Alfredo sauce and all the cream and cheese. But it might have Oyster mushrooms, chunky tomato sauce, artichoke hearts."
2. Caldwell Esselstyn, M.D.
"I almost always will have old-fashioned Quaker oats," says Dr. Esselstyn.
He adds: "For lunch, it may be some soup and open-face sandwiches – some with tomato on top, some with cucumbers on top.
"And it's always with a little layer of hummus and a lot of greens on them."
3. Michael Klaper, M.D.
He says: "One of my favorites is my buddha bowl… there's a bit of quinoa, with a layer of kale on it, and then a whole menagerie of steamed vegetables…and a lovely tahini dressing."
4. Chef AJ
Chef AJ chooses to eat vegetables for breakfast.
She explains: "That's because I learned that all the people in the world except for the United States pretty much eat vegetables as part of their breakfast.
"I eat starch too, but I always make sure that I have some vegetables for breakfast.
"Always think of salads as part of your meal for lunch and dinner – the bigger, the better.
"Or, just eat a bunch of potatoes like I do, that's my favorite meal. Put them in an air fryer, I make them into french fries."
Dinner? "A soup, a stew, a chili made in the instant pot… and fruit for dessert."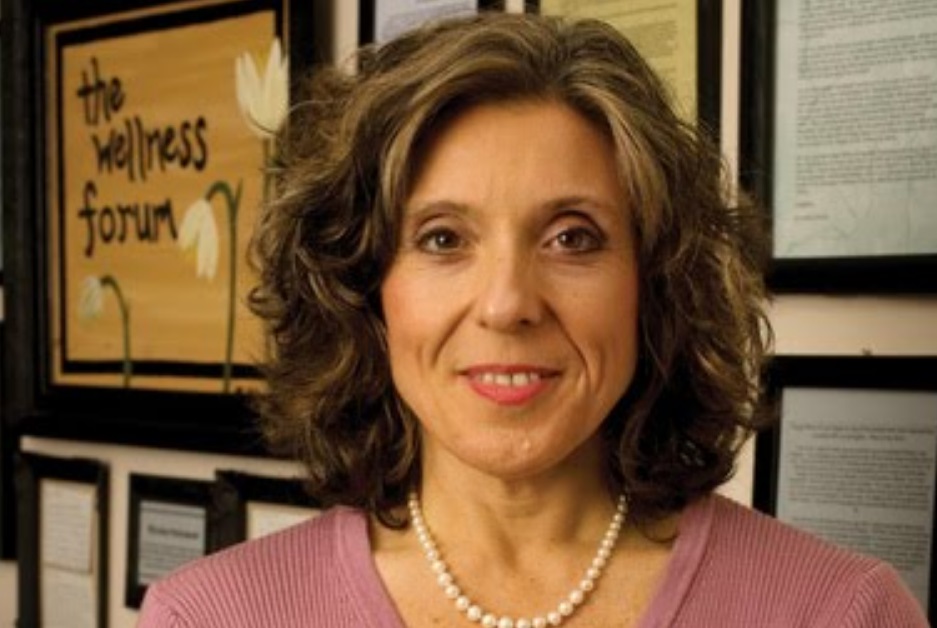 5. Pamela Popper, Ph.D, N.D.
Dr. Popper will indulge in a big smoothie with vegetables and frozen fruit, and various seeds for breakfast, as well as two pieces of Ezekiel bread toast and fat-free hummus.
"It's a lot of breakfast, but it gets me through the morning exercise," she says.
For lunch, she eats a large salad along with a black bean chili, or a couple of sweet potatoes, or vegetable and rice.
She follows it up with similar meals mid afternoon – as well as at six o'clock.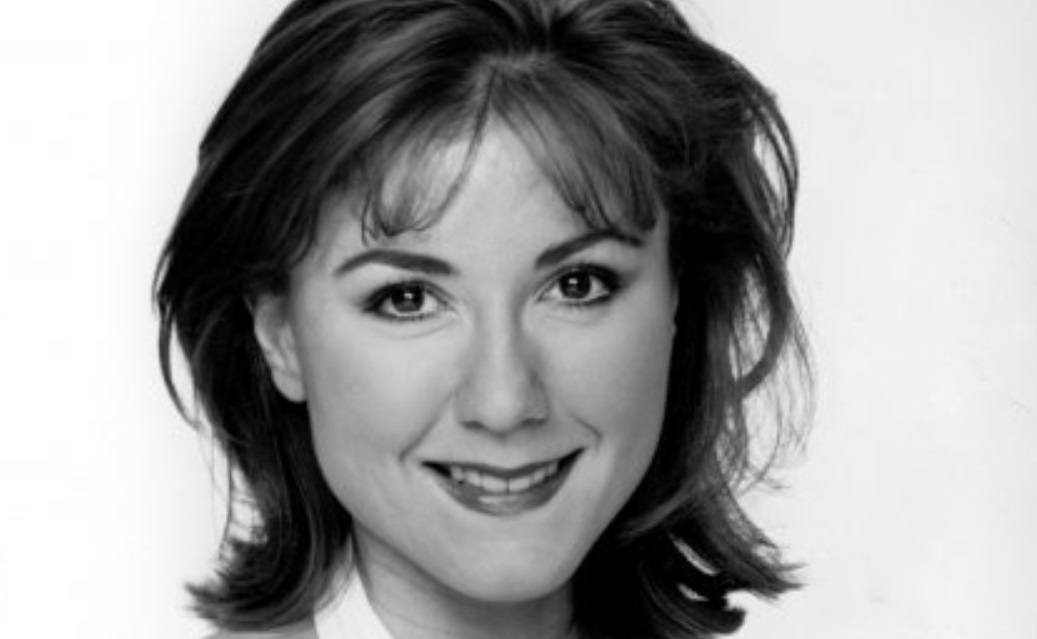 6. Martica Heaner, Ph.D
When it comes to breakfast, Dr. Heaner says: "Oatmeal is a great whole grain to start your day with."
She also encourages everyone to 'put some chia seeds on [the oatmeal], add some almonds, or pecans'.
"You can chop up some dates, instead of using sugar to sweeten it," she adds.
For the rest of the day, she tells people to 'try to figure out a way to get [their] greens in'.
7. James Loomis, M.D., M.B.A.
"The beauty of a plant-based diet is that the sky's the limit," Dr. Loomis says.
"I try to eat seasonally and locally the best I can. So this time of year, my typical breakfast would be some whole grains steel cut oatmeal with some slivered almonds and some fresh blueberries, and I add maybe a little flax seed."
He explains how healthy this particular breakfast is: "You've taken this oatmeal, which is healthy, maybe it has four or five grams of fiber, and you've added another four or five grams of fiber from the almonds, another four or five grams plus the polyphenols and antioxidants from the blueberries."
In the evening, Dr. Loomis cooks some type of grain, like quinoa or brown rice, along with a legume, such as beans or lentils.
8. Dr. Hana Kahleova
Dr. Kahleova is also a fan of oatmeal for breakfast, which she enjoys with fruits and nuts.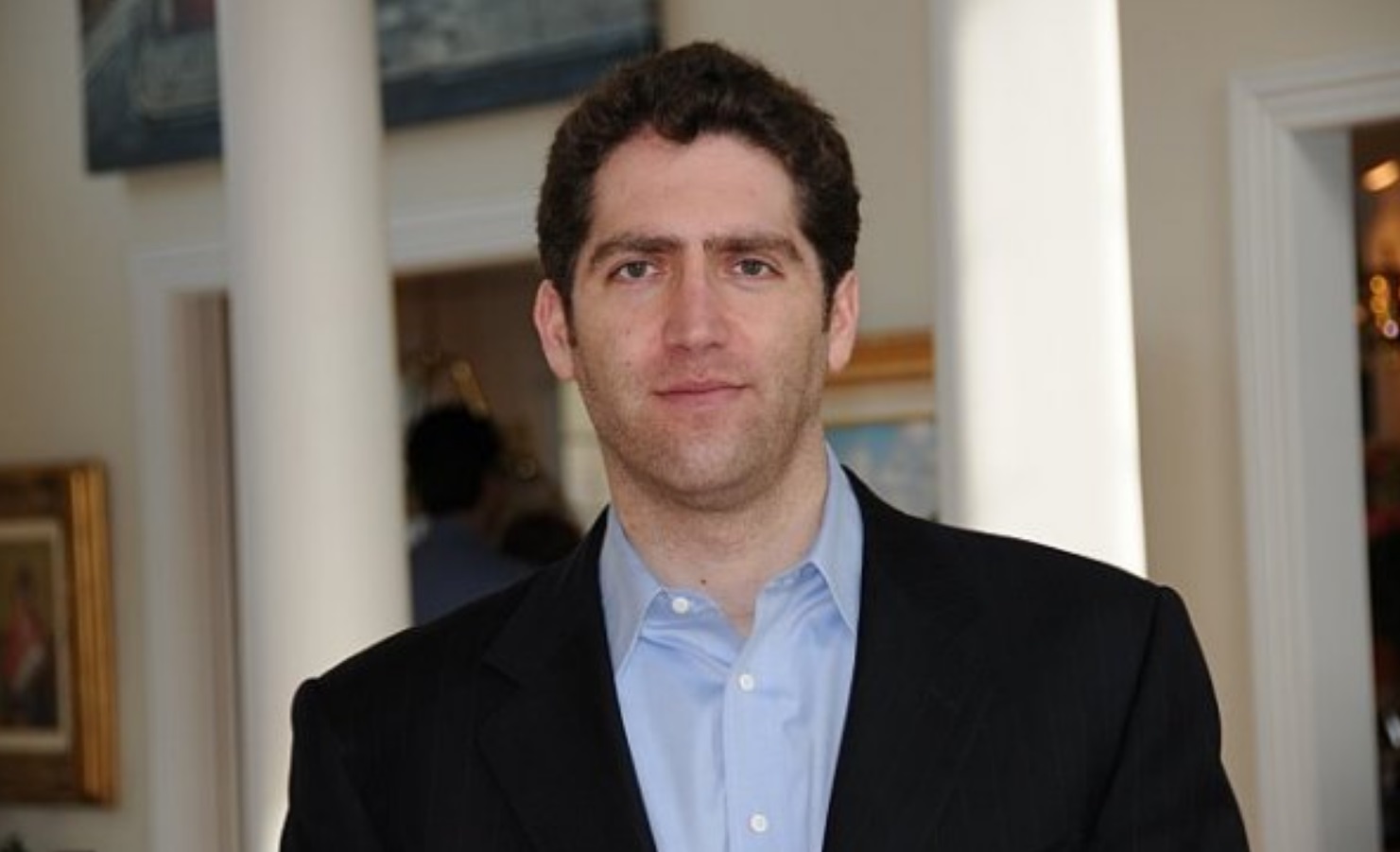 9. Robert Ostfeld, M.D., M.SC.
"I will have a heaping bowl or two [of oatmeal] for breakfast," Dr. Ostfeld says.
He also frequently pairs it with a green smoothie, though he emphasizes 'smoothie', and not 'juice', as he wants to keep the fiber from the fruits and veg.
10. Susan Levin, M.S., R.D., C.S.S.D.
In the morning, Dr. Levin has oats with fruit and cinnamon, to which she adds hemp seeds.
For lunch, she recommends getting 'a burrito that has beans, and corn, and rice, and lettuce, and tomatoes – and is huge and weight eight pounds'.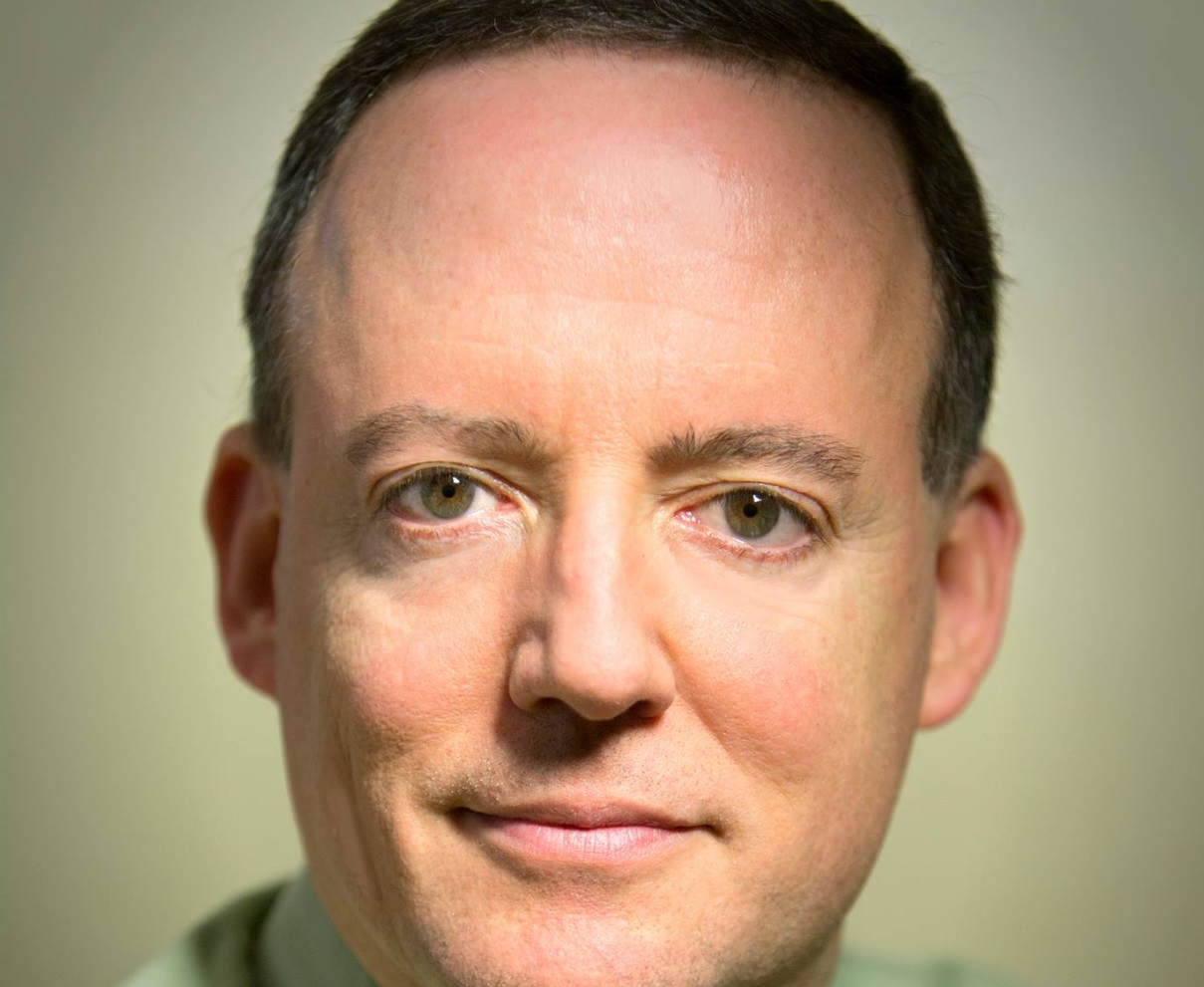 11. Alan Goldhamer, D.C.
Goldhamer sets himself up in the morning with 'fruit, perhaps with some oatmeal, maybe an ounce of ground flax seeds'.
He eats two large salads for lunch, steamed vegetables, along with a serving of complex carbohydrates such as potatoes, rice, or beans.
"If you're still hungry when you're done with all of that, you start over and have another salad," he jokes.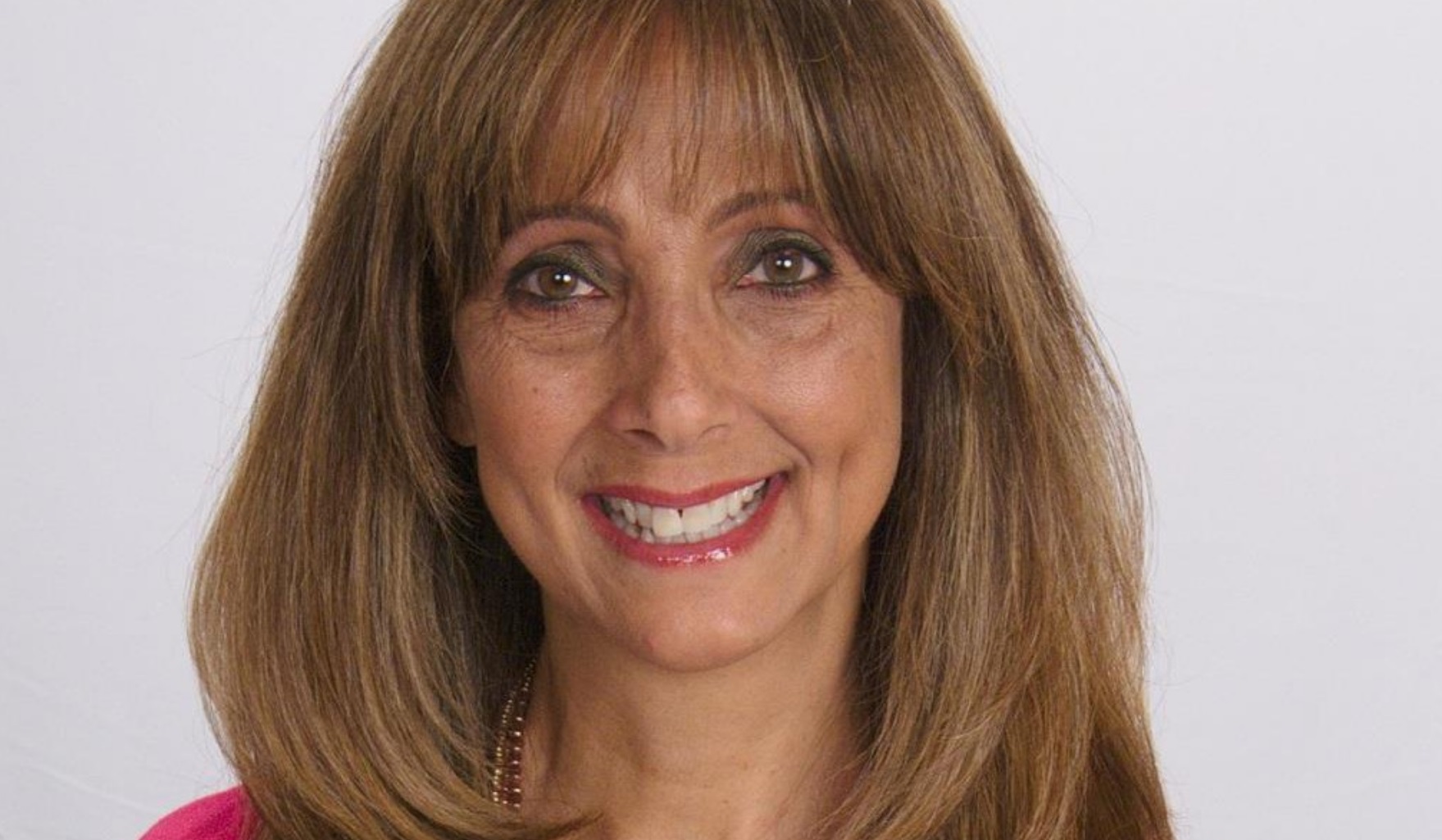 12. Lisa Karlan, FFL Instructor
"I think oatmeal is one of the best grains that we could eat," says Karlan.
"It's very high in soluble fiber, it works almost like a Pacman going through your blood vessels and grabbing onto cholesterol and bad fats."
She encourages people to make a salads into the main event of either lunch or dinner, which should also include berries and nuts, along with veggies and greens.
"I throw beans and lentils on my salads, so when I make a salad for myself it almost looks like I made it for four people," she adds.
"My mantra is beans and greens, and then I fill my plate with color," which she says, 'needs to look like a rainbow'.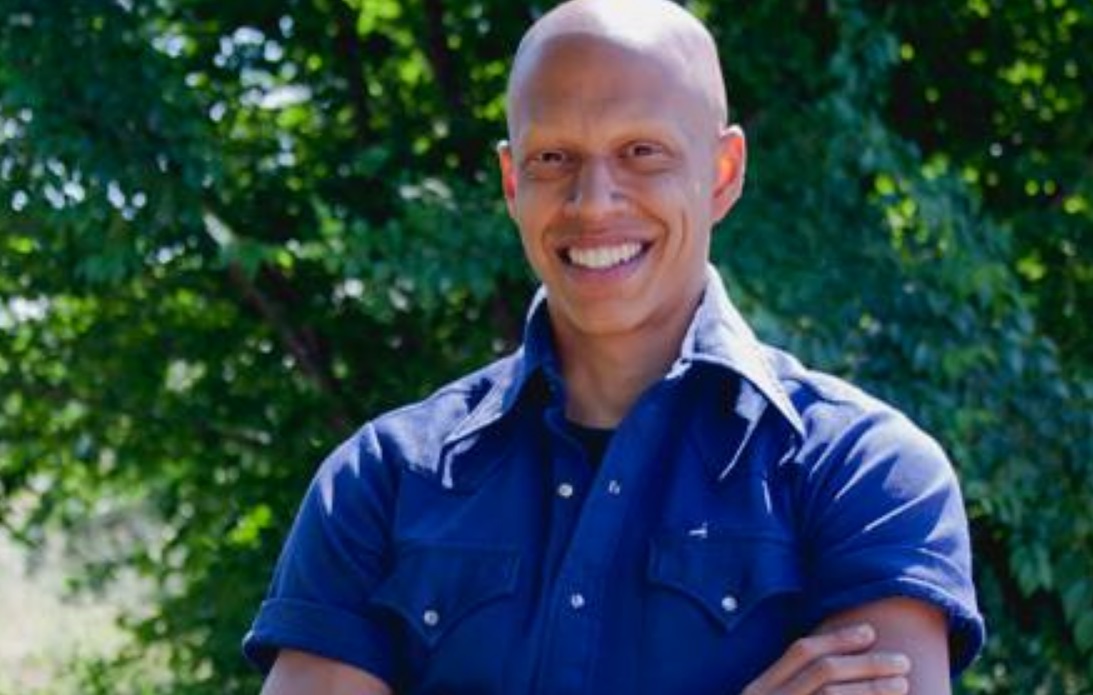 13. Cyrus Khambatta, Ph.D.
Dr. Khambatta's diet is predominantly raw and vegan.
He says: "In the morning, I'm eating nothing but fruits. I'm usually eating bananas, or papayas, or mangos, or dates.
"By the time dinner rolls around, that's when I'm opting for a lot of variety. So I'm going for large, green leafy vegetables, salads, okra, tomatoes, cucumbers, corn."
He sometimes cooks potatoes or peas to go with the salad.
Barbaro's fruity breakfast includes two bananas, one medium papaya, one medium mango, and around four or five apricots.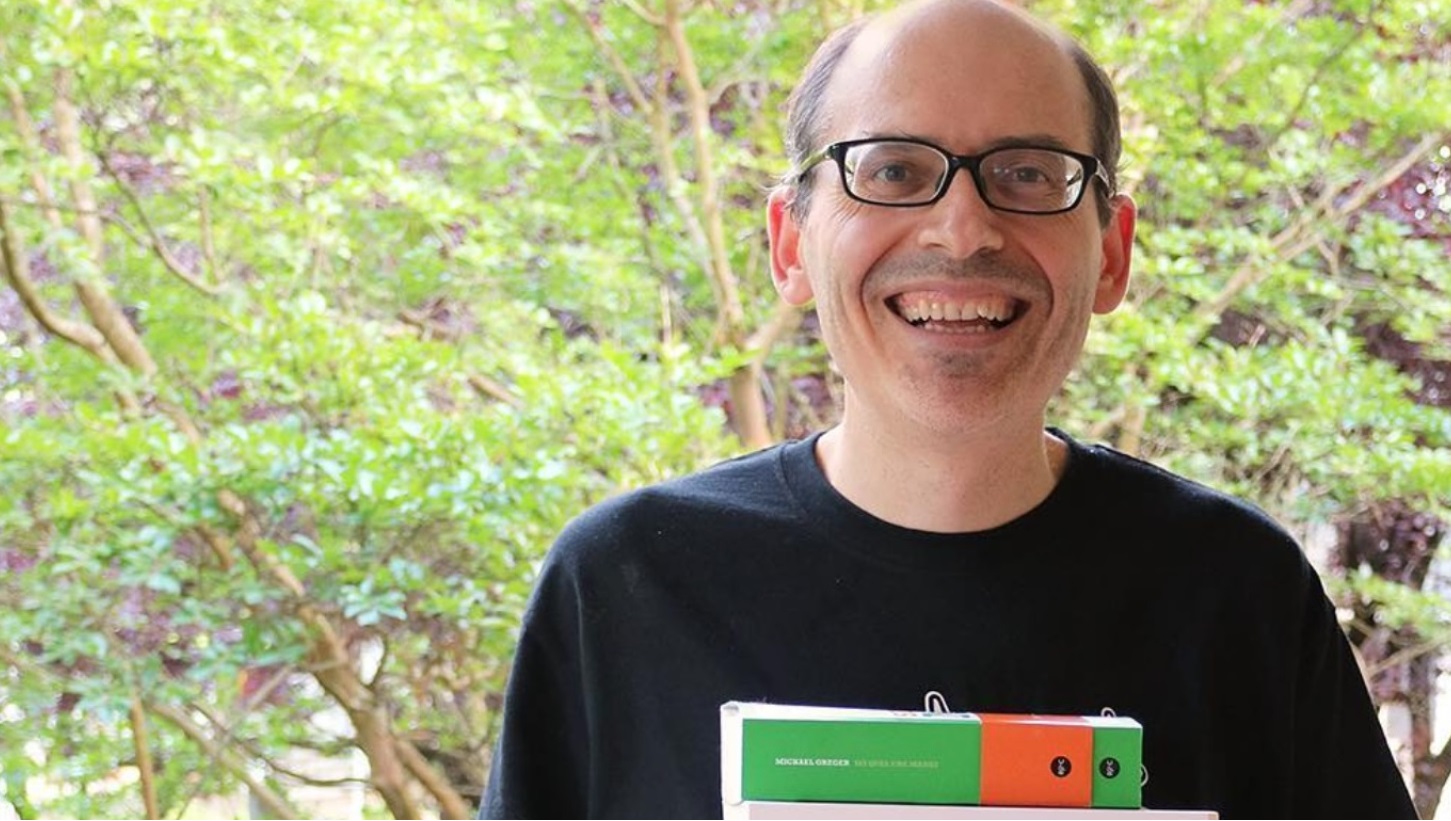 15. Michael Greger, M.D.
"I want people to eat legumes: beans, split peas, chickpeas, lentils," says Dr. Greger. "If that means beans for breakfast, like baked beans, great."
He adds that hummus is a great alternative, as well as a pinto bean dip.
"You've just got to find a way that's convenient, delicious, fits your taste buds, fits your lifestyle."