Earlier this year, across social media and other news outlets, many of us witnessed an atrocity at Little Oakhurst Brissenden Farm in Kent, brought to our attention by Kent Animal Save.
Numerous sheep just left to die and rot, seen as nothing more than waste.
Upland sheep farming is commonplace where I live in the South Pennines and, like the sheep, I regularly wander the moors in all weathers – snow, fog or blistering heat. On one day in particular, the fog was dense and heavy, as though you could just scoop it up in your hands. Excited by this, I grabbed my OS map and disappeared into the fog, completely unaware of what I would find.
Bodies
Here in this quiet and peaceful landscape, I found the bodies of sheep in various stages of decomposition and body parts of lambs strewn across the fields – it was truly horrifying.
Living in such a place, seeing a dead sheep, the occasional skull and fragments of bone, unfortunately, had become akin to seeing the cotton grass swaying in a breeze or a lone hawthorn silhouetted on the horizon, completely warped by the strong Pennine winds.
Maybe it was the reduced field of vision, the recent images from Kent, the fading of my carnistic views or the shock of seeing so many so close together. Either way, I had do something – so I reported it.
Removal
This did not unfold as I had anticipated.
I reported it to Trading Standards, with great difficulty, and also to my local paper. The only thing that was accomplished was the removal of the bodies, as though they were nothing more than bin bags dumped on the road side, with no regard for their lives, or how this happened to them.
Soon after, a case involving sheep welfare in Aberdeen happened, and more recently, Animal Aid investigators revealed a similar situation in Wales.
How we treat these gentle animals is a disgrace, a tragedy, and it is happening, like factory farming, completely out of sight.
Impassioned, I set myself the task of learning everything I could about sheep farming, arming myself with knowledge.
Unprofitable, cruel and ecologically destructive
During this quest I read two pieces – which I recommend everyone reads – by the Guardian columnist, environmentalist and fellow vegan, George Monbiot: Sheepwrecked, and The Hills are Dead. A prominent theme of which is the outdated, unprofitable, cruel and ecologically destructive force that is sheep farming.
They overgraze the land so nothing can grow. It causes floods in the lowlands and more recently, fires in the uplands. The land management for grouse shooting is also partly responsible.
The latter introduced me to a word that I'd heard within animal rights circles but assumed it was nothing more than stopping the farming of animals and just letting them be, but what I learnt was much more exciting.
Rewilding
This concept is rewilding. It is the restoration of our natural ecosystem, which has been destroyed by centuries of agriculture and land management practices, and is the reintroduction of life to our green yet lifeless countryside.
I am not going to delve into the incredible intricacies and complexities of rewilding, instead I implore you to fall in love with it for yourselves.
Rewilding is the restoration of our natural countryside
Rich wilderness
Rewilding has changed how I see the hills and moors that have become a part of who I am. Yes, they're peaceful, quiet and serene, and you hardly see people up there – which is sometimes your entire reason for going – but sadly, there isn't much of anything else either.
The vibrant greens and reds of the grasses and purple of the heather when in bloom has become a dull monoculture with crumbling drystone walls and abandoned farms. No trees, no shrubs, no flowers, and the only life, insects, a few birds and, of course, the sheep.
Instead, imagine rich wilderness across the hills and uplands. Beautiful woodlands and grasslands populated with bison, aurochs and deer. Wolves, lynx and boar roaming the forests. Beavers, otters and stork in the meandering rivers and streams. Imagine a landscape filled with an abundance of life and not scarred by agriculture and the attempt to control it.
AR movement
This is something that, I believe, the animal rights movement has a vital role in helping to make a possibility. There are organisations already doing great work, like Trees for Life and Rewilding Britain, bringing the idea of rewilding into the public sphere but there are major obstacles to overcome before it can become a reality, and this is where the animal rights movement comes in.
Some of the biggest obstacles are sheep farming, grouse shooting and deer stalking, due to their effect on the land and the size of these industries.
Sheep and deer prevent the natural ecosystem from returning and land management is implemented to the same effect for grouse shooting, which is particularly cruel.
Shooting
Grouse shooting in Lancashire and Yorkshire happens, although not exclusively, on land owned by United Utilities and Yorkshire Water. They implement cruel techniques, such as snares and traps, to control the population of predators so there is a higher yield of grouse to shoot.
Heather is also burnt to reduce the amount of cover the birds require. They are killing animals and destroying habitats so a small elite can satisfy their penchant for killing.
Between 2014 and 2015, over 100,000 deer were culled just for their flesh in Scotland, and killing for sport and for land management is commonplace. The mountain hare is also a victim of killing for sport, and to maintain the land to kill red grouse.
Animal rights activists and groups like Ban Bloodsports on Yorkshire's Moors, OneKind and Animal Aid, to name only a few, already campaign against animal agriculture, bloodsports and culling practices bringing them to the public's attention.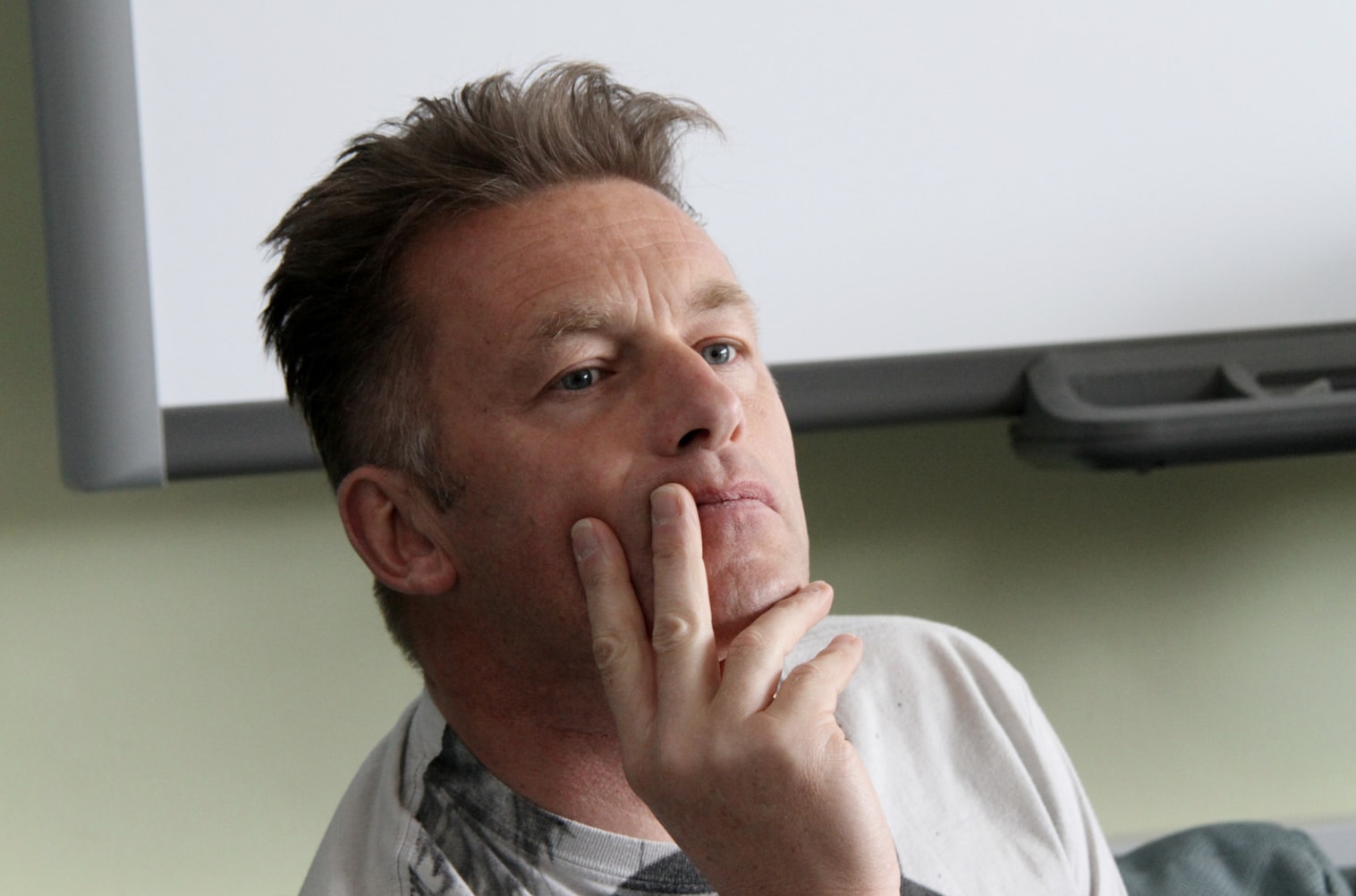 Advocacy
If the rewilding movement is to succeed, the public needs to see that it is a good idea, but by its very nature, it opposes something that is seen as quintessentially British.
The green hills filled with wildflowers and lambs happily frolicking amongst them – this is a romanticised myth that needs to be revealed for what it really is.
Hunting on the other hand, is less popular with the British public, but for the elite, the ones that own all the land, it is still seen as a tradition; a tradition that should be resigned to the past with the outdated practice of sheep farming.
It seems a logical step for the animal rights movement to continue working on the ending of bloodsports and sheep farming while advocating for rewilding, which, I think is an essential part of the creation of a vegan world.
Work together
With the restoration of ecosystems, there would be no need to kill or 'cull' deer or mountain hare, the apex predators would do that, as it should be.
This would not only benefit the animals we needlessly kill, it is a step towards fixing the environment, and can also bring economic life into areas where there was none with ecotourism.
As Chris Packham, naturalist and TV presenter recently stated, we are 'presiding over an ecological apocalypse'. Something needs to change and advocating for a vegan world in conjunction with rewilding, I think, is the answer.
So let us all work together to end speciesism and restore our upland graveyard to a more natural state, for the planet, ourselves and all life that is living in this potential paradise.