When Aiyana Goodfellow took the stage at London's Official Animal Rights March, she was met with thunderous applause.
The self-proclaimed rebel performed her spoken word – alongside such famous activists as Earthling Ed and Evanna Lynch – with confidence.
Having gone vegan less than two years ago, Aiyana was quick to make a name for herself in the animal rights movement.
Her consistency, poise, and dedication are impossible to miss – especially given her age.
This week, Plant Based News caught up with Aiyana to learn more about her views on the animal rights movement and her road to becoming an activist.
Can you tell us a bit about when and how you went vegan?
I went vegan about a year and a half ago – on Sunday, April 9 to be precise! Mummy was plant-based for a year before that, but she didn't really know why it was important to be vegan and how horrible the industries actually are, she just didn't like the act of taking from animals. But one day, on Facebook, she saw a picture of a dairy cow and was so shocked she spent the night researching animal agriculture. In the morning she showed Corey and I and we all went vegan! A week later, we became active!
Is your whole family vegan as well?
Of course. Corey, Mummy and I are vegan as well as our three pups, four guinea pigs and three rabbits! However, our extended human family are not, but we always try and do a little outreach!
Has there been one special moment in your life that really helped you to connect with animals?
I have always loved non-human animals but I don't know if there was a specific moment when I connected with them.When I take time to be with animals, at sanctuaries or at home, it makes me feel so happy because they are so unique and beautiful in their individual way.They are so innocent and deserving of compassion and respect but most animals are not loved. Most. How horrible is that?
What draws you to writing as a method of activism?
I have always really enjoyed writing because I can be as creative as I like, bring my thoughts and ideas life and imagine whole other worlds and people. I also love to read, stories and words can transport you to a different place. I devour books daily! So much so, Mummy has to tell me to stop reading and do something else! So, when I started doing activism, I thought what better way for me to spread the message of anti-speciesism than to do something I am actually good at. I think every activist, when they focus on their strengths, will find something that they can use to improve their way of activism, which will not only achieve animal liberation sooner as they are doing something they are good at, it will also make it enjoyable for that activist.
What do you think will be the hardest challenge for the vegan movement to overcome?
Speciesism. So many people and businesses are using the word vegan, like it is a trend but we are trying to share an anti-speciesism message. Veganism is not about new burgers or cheeses or whatever, it is about animal liberation and equality. Right now the meaning of veganism is becoming blurred and we need to maintain focus on making the distorted image of veganism clear.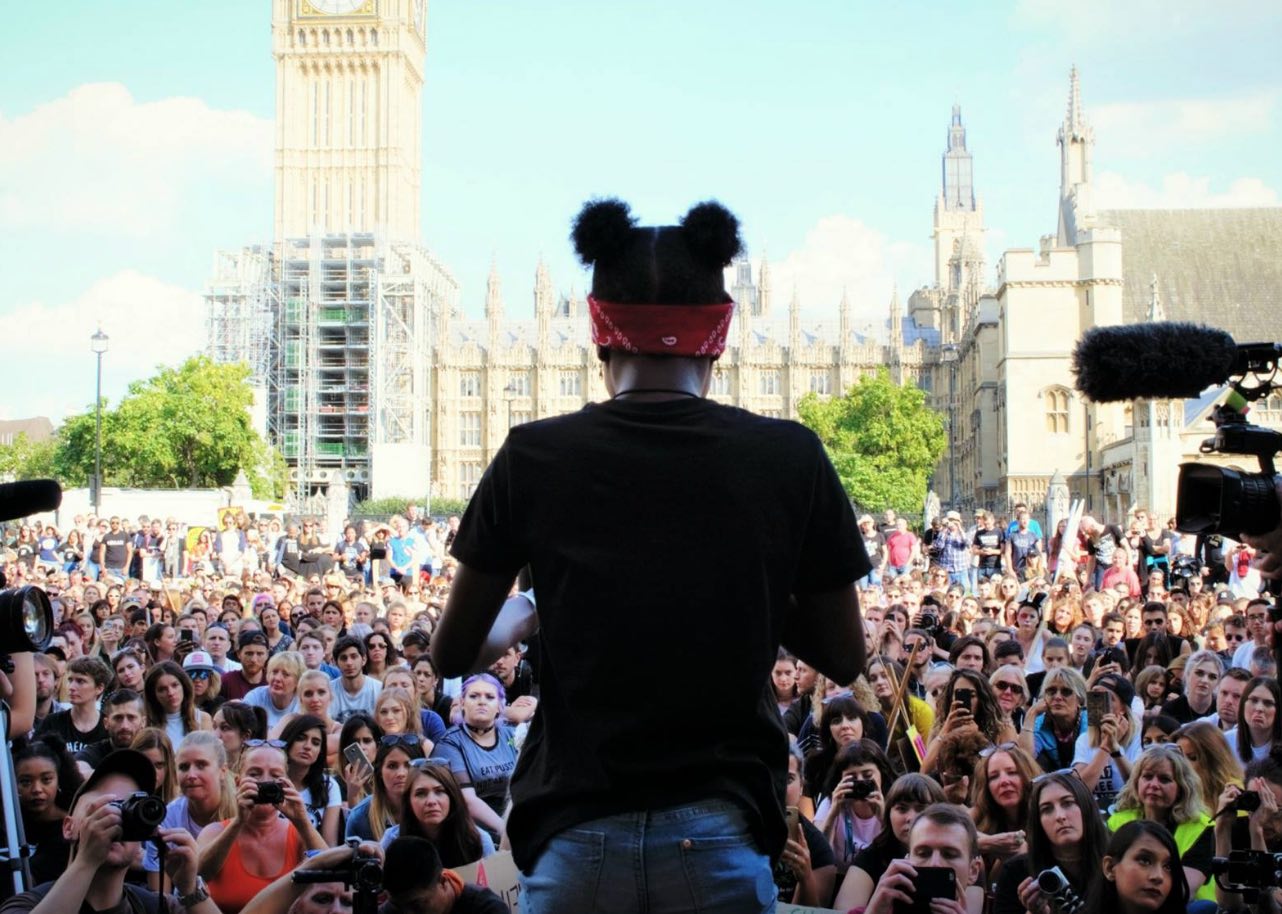 Do you believe in a fully vegan future?
Of course! You can't fight for something you don't believe in. But we need to get there soon or the Earth will die. We are running out of time and we need all the help we can get, so if you are vegan and not active GET UP AND DO SOMETHING! If you want a packet of vegan biscuits, you can't just sit on the sofa and expect it to float to you, you need to go out and get the biscuits yourself! If you want animal liberation, don't just hope it is going to happen before you die, go out and make it happen while you have the chance!
What is the most important lesson you've learned about activism?
The most important lesson I have learnt about activism is the power of unity. Everyone should ask themselves this question: do you want freedom – for everyone? If they say 'yes', they should be a vegan activist doing whatever they can to achieve that goal. No matter where they are in life or in the world, no matter who or what they like, they should fight for it in any way they are able. Because so many activists are letting the fact that they don't agree with somebody or something stop them from being active. There is a lot of infighting in the movement, which is not helping anyone. We are stronger together, so we should stay together. I think that is very important.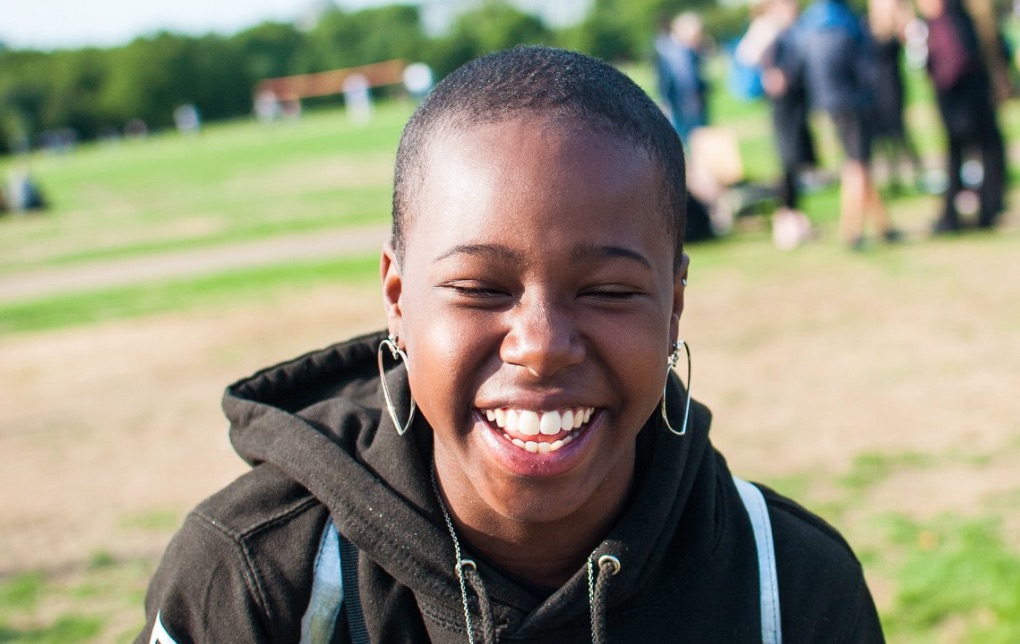 Do you have a favorite activist that you really look up to?
I have lots! My friends in the vegan movement inspire me because they are always out fighting for animal liberation and they all are very strong individuals. I am very grateful to know them. But, anyone who uses their spare time and energy to make a difference, I appreciate.
If you could say one thing to all the non-vegans in the world, what would it be?
If you care about anything at all in this world, then go vegan. You might not like vegans, you might not like what we have to say, but we don't care. We are trying to change the world, to save you and everyone on this planet. The companies and governments who fund the torture and abuse of animals (and of yourselves) want money and power. But there are so much more important things than that. Money and power are insignificant compared to freedom, love and compassion. That is all we are fighting for. So, why aren't you?