From the time the UK saw its first set of golden arches go up in 1974, our nation had never experienced a widespread closure of McDonald's restaurants… until COVID-19 crossed our shores.
As of 7pm on March 23, each of the 1,270+ McDonald's locations across the UK closed their doors, with no set date for their reopening. These are unprecedented times.
A bad thing
For the first time in decades, people no longer have access to the American company's signature burgers and chicken nuggets. But is this such a bad thing for customers? And how will this impact animals?
With growing concerns about food safety in light of the COVID-19 pandemic and estimates that three out of every four new or emerging infectious diseases in people come from animals, it's about time that food companies ramped up their efforts to prevent the spread of such diseases.
It's been proven that the immune systems of animals raised on lower welfare factory farms are far weaker than any other; couple this with the immense overcrowding seen on these intensive farms – where some 90 percent of farmed animals are raised – and the risk of contracting and spreading dangerous diseases is worryingly high.
For the sake of public health and the animals on these farms, companies must significantly improve current welfare standards and begin to transition towards a more plant-based food system.
McDonald's contribution
That being said, how is McDonald's contributing to this issue? In part due to their size, chickens are the land animals raised in the greatest numbers by far. Every single year, approximately 25 million chickens are bred and slaughtered for McDonald's UK alone.
That's nearly one chicken for every two Brits, before even factoring in the many other animals that suffer immensely in order to maximise the company's profits.
But maybe these birds are raised to high welfare standards and meet a relatively painless end…? Sadly not. Despite key competitor KFC adopting a robust set of chicken welfare standards in July 2019, known as the Better Chicken Commitment, McDonald's is still yet to follow suit.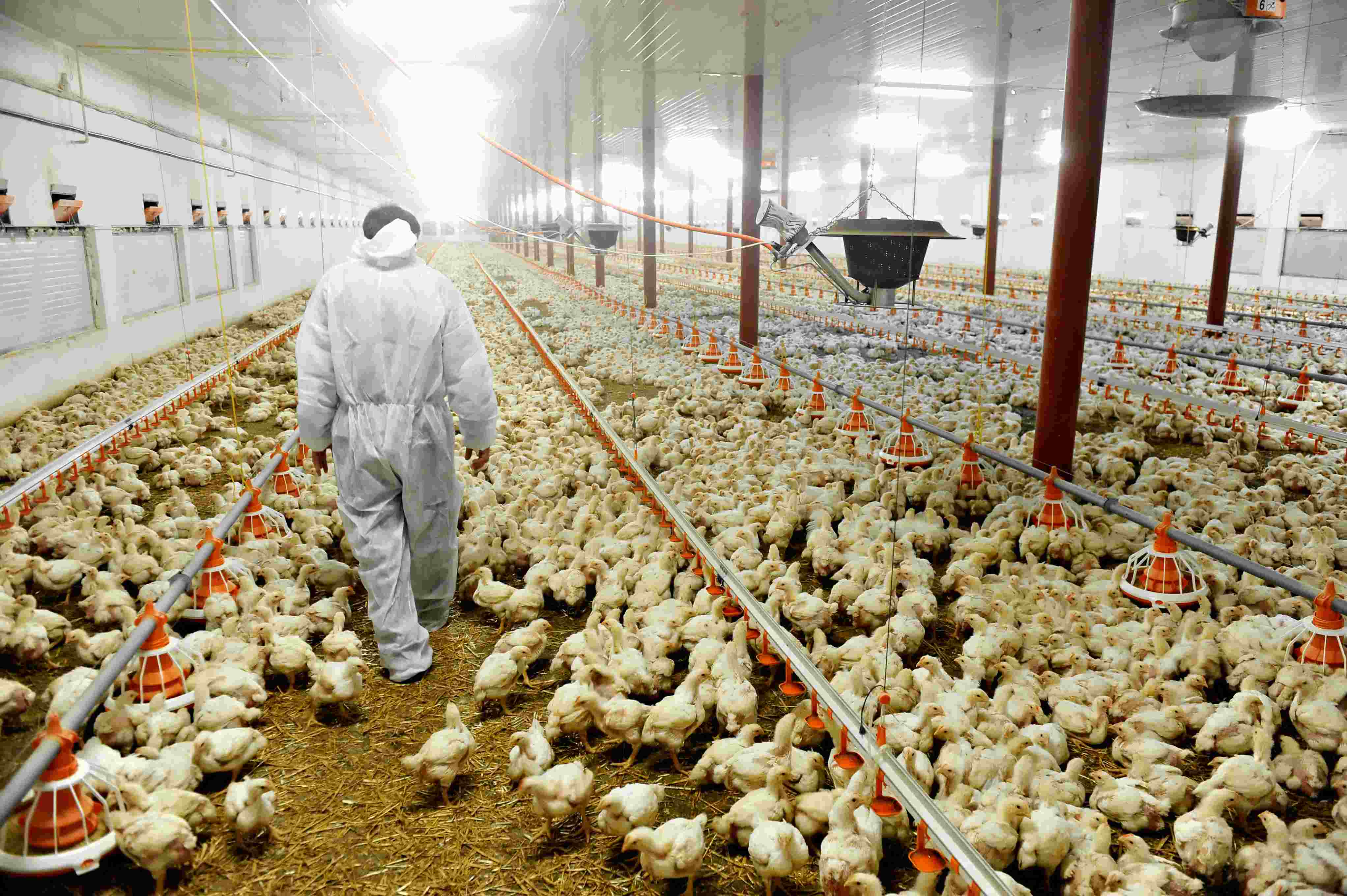 Welfare issues
Among other issues, the company has failed to make a commitment to end the use of fast-growing chickens, meaning that the millions of birds in its supply chain grow so big, so fast, that their legs and organs are pushed to the absolute limit.
Some become unable to walk, while others die of heart attacks in just the first few weeks of their short lives. To make matters worse, these enormous birds are shockingly packed into sheds by the tens of thousands, each having as little space as an A4 piece of paper.
Is it any wonder that viruses like bird flu, which has so far taken the lives of over half of the people infected with it, are still present in many countries?
You'd be forgiven for thinking that the miserable, pain-ridden lives of these animals couldn't get any worse, but sadly that's not the case. At just five weeks old, they will experience a distressing journey to the slaughterhouse, where they will face a terrifying end. Because of the current stunning methods permitted by companies like McDonald's, there's no guarantee that every bird will be rendered unconscious before having their throats slit and bodies dunked in scalding hot water. The thought alone is too much to bear.
Do the animal-loving people of the UK really want chickens to be raised in such a horrific way? No.
Do they want companies like McDonald's to put the public's health at risk by continuing these potentially dangerous practices? Absolutely not.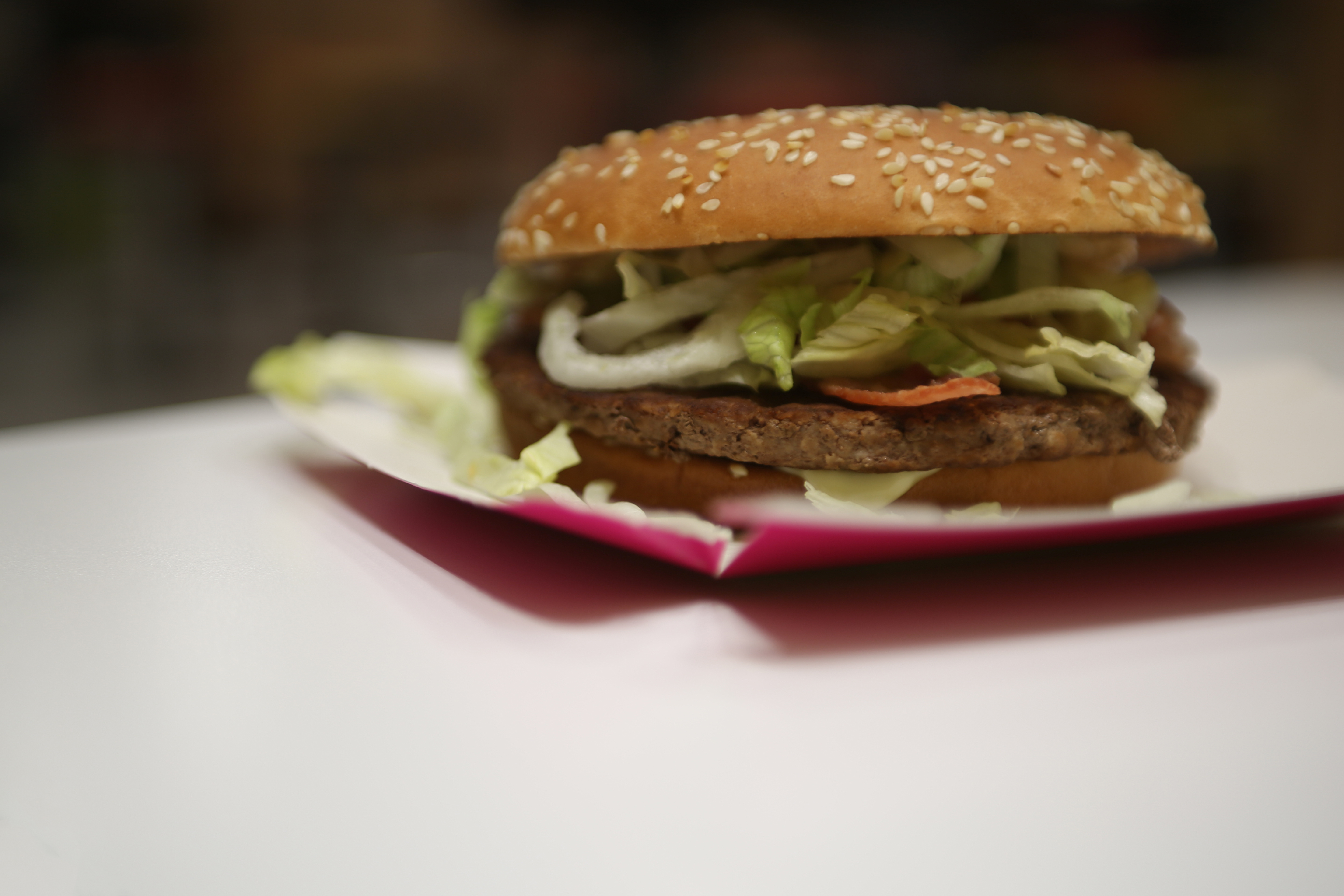 Meat alternatives
Could it be that McDonald's has instead focused its efforts on reducing the sale of meat to tackle these issues? Unfortunately not.
While KFC has spared no time in introducing its first plant-based burger, and Burger King following suit with its veggie Rebel Whopper, McDonald's has failed to satisfy the public's growing appetite for good quality meat-alternatives. The company's meagre offering of veggie dippers earlier this year certainly did not get its customers' heart's racing.
During this challenging period, we have a great opportunity to take stock of what's going on in the food industry and reevaluate which companies are acting in the best interests of people and animals. Likewise, companies like McDonald's have the chance to restrategize and start making meaningful changes that benefit society.
There has never been a better time for McDonald's to step out of the dark ages of food production and into the modern day. 2020 is a dangerous time for food companies to ignore the growing demand for high animal welfare standards and delicious plant-based food. If these issues aren't addressed soon, we could be looking at the beginning of the end for McDonald's.