While it's commonplace for lots of restaurants to offer vegetarian and even vegan options on the menu these days, it's probably fair enough to say that dessert options for vegans when you're eating out are still a little limited.
However, as demand for better and more varied vegan food choices from the restaurant industry grows, there are always new dishes being added to menus, so you shouldn't automatically dismiss the idea of a dessert at the end of a meal out if you're vegan.
Of course, one place you can always guarantee a good choice of vegan dessert is when you make it yourself at home. If you're craving something sweet, we've got some great recipes for vegan puddings and cakes that anyone can make.
1. Showstopper blueberry cake
Source: The Blender Girl viaFacebook
Ideal as a decadent dessert at a dinner party, this blueberry cake with coconut frosting takes gluten-free cooking to a whole new level.
It has a light and airy texture and as there are fresh blueberries throughout the batter, there's an added juicy punch to each bite.
The cake is cooked and then finished with a coconut yoghurt and coconut cream frosting that makes it resemble a cheesecake at first glance, so your guests might be surprised to find actual cake inside.
The whole thing looks even more spectacular when you use blueberry powder to add colour to some of the frosting.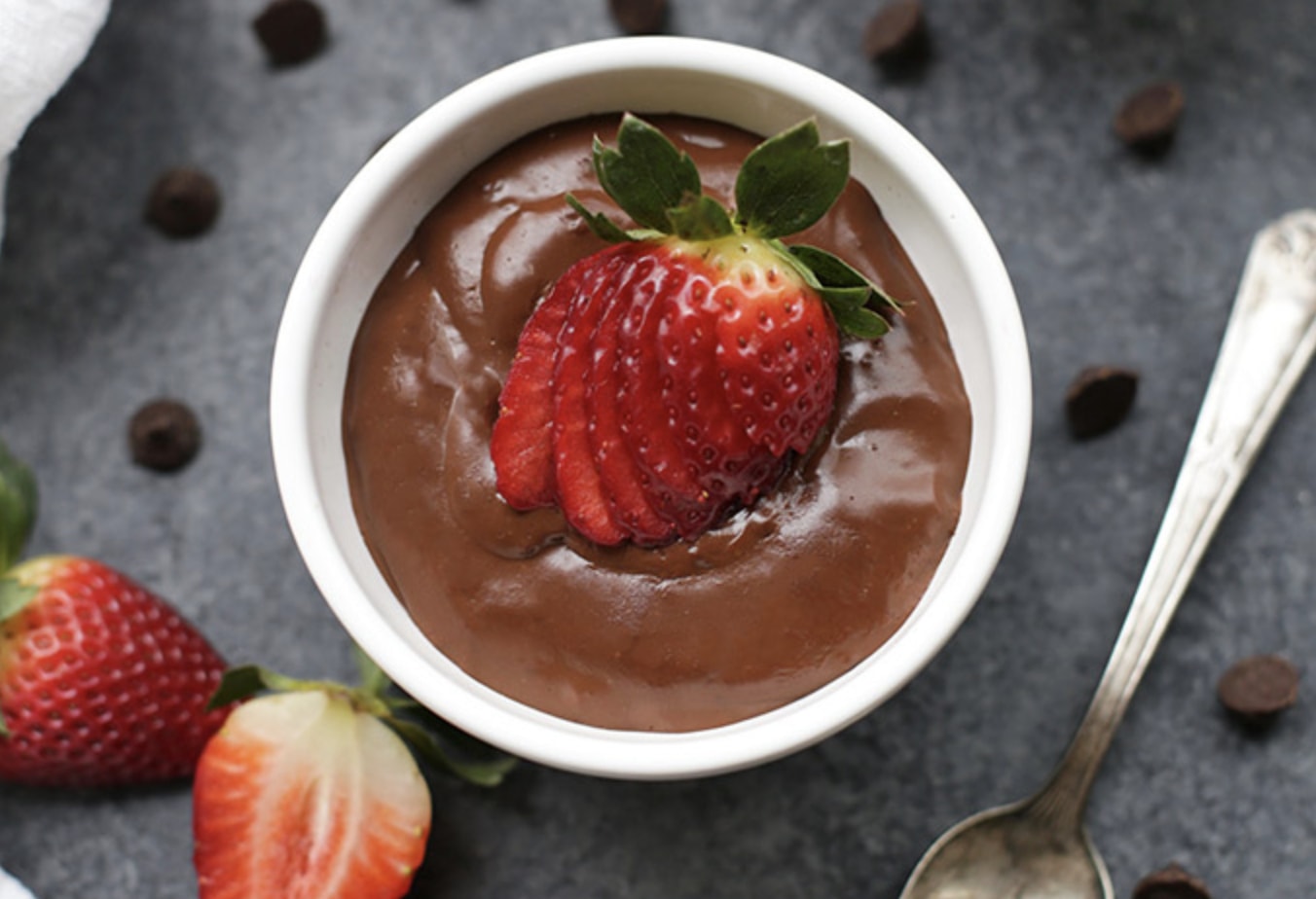 2. Easy chocolate pudding
Source: Super Healthy Kids viaFacebook
Lots of vegan puddings fall back on using avocado, banana or tofu to provide the texture, and these are the ingredients that often feature in restaurant and takeaway dessert choices for vegans.
So it's refreshing to find a vegan chocolate pudding recipe that doesn't require any of these ingredients and still tastes great.
It's a really easy pud to make, as you basically do all the cooking in one pan on the stove.
You just have to give it 100 percent attention as you bring it gradually to boiling point and then whisk until it starts to thicken. It's a great one for preparing ahead, as you can simply pop the individual puddings in the fridge until you're ready to serve them.
The recipe can be adjusted to suit personal tastes – made thinner with the addition of more milk, or given a subtly different flavour by adding almond essence or even peppermint, to give it that After Eights kind of vibe.
You may also have a particular milk that you prefer to use, rather than using the coconut milk stated in the recipe.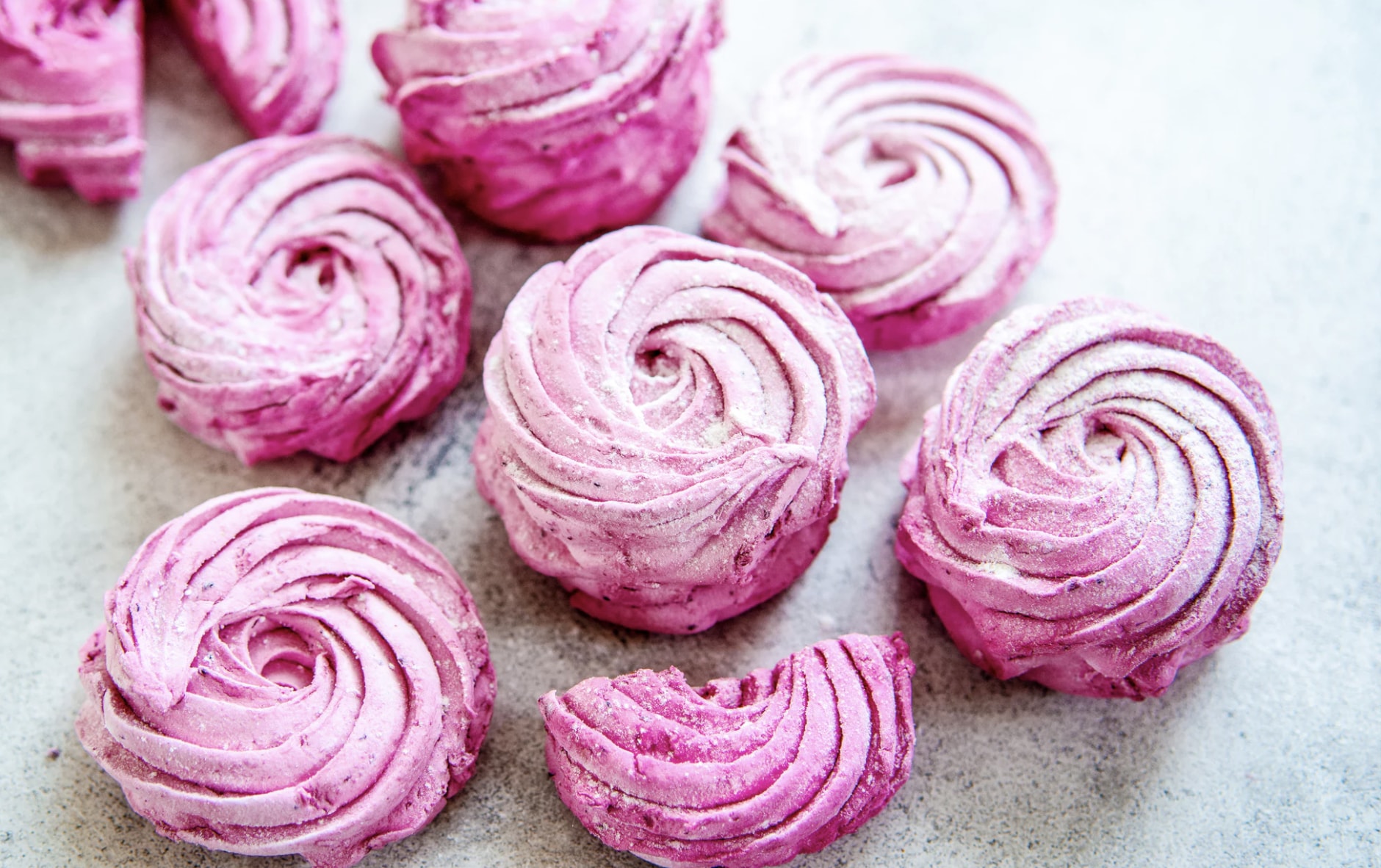 Chickpea water meringues?
Source: Linda Lili Šar?e?Aquafaba (Vegan Meringue – Hits and Misses!) viaFacebook
Until you've tried one of these, you probably wouldn't think it would be possible to make a meringue without egg white.
But vegan meringues are definitely a thing, and they're also pretty easy to make.
The ingredients list for this particular recipe is really short. It calls for a can of chickpeas, vanilla extract, cream of tartar, and plain white sugar. The chickpea water – known as aquafaba, is the substitute for egg white.
Drain off the chickpea water and put it in a mixer bowl with the cream of tartar and vanilla extract. Once you've set the mixer to high speed, pour in the sugar a bit at a time, scraping any sugar into the mix if it gets stuck on the sides.
Once the meringue creates peaks that are stiff enough to hold, you can spoon the mix into a piping bag, or simply spoon dollops of meringue onto a baking sheet lined with baking parchment. They need a low slow bake and if you like a chewy centre, cut down the cooking time a little. while they're best to eat on the day, you can also store them in an air-tight container.
So what's your favourite vegan pud, and which one are you going to make next?
READ MORE:
Made In Chelsea Sisters Lucy And Tiffany Watson Spill The Beans About Their Vegan Restaurant
South Park Features Veganism Again: But Is This A Good Thing?
Pizza Hut Rumored To Be Launching Vegan Cheese Throughout UK Following Successful Trial