Animal rights charity PETA has compiled a list of the US' top 10 vegan-friendly cities.
The organization looked for how easy it is to find plant-based options in different areas, before making the final decisions.
According to PETA Executive Vice President, Tracy Reiman: "All the cities on PETA's list are responding to the booming demand for vegan fare with healthy and humane dishes that are as delicious as they are kind to animals."
1. Los Angeles
Famed for its vegan dining scene, LA clinched the top spot on the list, with Moby's restaurant Little Pine among the eateries cited as the city's best, alongside Crossroads, Plant Food + Wine, and others.
According to PETA: "Los Angeles is vegan heaven – it's no wonder that vegan celebs Natalie Portman, Jessica Chastain, Liam Hemsworth, Miley Cyrus, and many others call La La Land home. The city is also home to an impressive array of eateries for every occasion and every craving."
2. New York
Vegans hoping to take a bite out of the big apple should find plenty to sink their teeth into, with P.S. Kitchen, Beyond Sushi, and Délice & Sarrasin all singled out for special praise – and a whole host of others besides.
"Restaurateur Ravi DeRossi is leading the vegan revolution in NYC by turning his bars and restaurants animal-free, including tiki bar Mother of Pearl, Cuban eatery Cienfuegos, the refined Avant Garden, and the recently opened Ladybird. New York is no stranger to celebrities who dig vegan eats: Actor Alan Cumming presented the mayor with an award for the city's win as the Most Vegan-Friendly City in 2014," says PETA.
3. San Francisco
Described as a 'must visit' destination for herbivores, San Fran offers a host of eateries including Golden Era Vegan Restaurant, Peña Pachamama, and The Flying Falafel. Not only that – but you can even buy vegan meals in leCupboard vending machines in the city.
PETA says: "You won't want to miss out on VeganBurg, the 'world's first 100percent plant-based burger joint', which dishes out bountiful burgers like the Haight 'n' Salsa (featuring a pan-grilled patty with hand-crafted pico de gallo and vegan aioli), the Tangy Tartar, and the Hawaiian Teriyaki. Don't forget to save some room for dessert – you'll want to check out the recently opened all-vegan Wholesome Bakery, which sells gorgeous cakes, cupcakes, tarts, brownies, and more."
4. Minneapolis
For the first time in over a decade, Minneapolis nabbed a coveted spot on the list. PETA chose the city for a number of eateries, with Tilt Pinball Bar, The Depot Tavern, and The Herbivorous Butcher among them.
"From the Korean BBQ ribs at The Herbivorous Butcher to the Mexicali Not-Dogs at Muddy Waters Bar & Eatery, Minneapolis has no twin when it comes to hearty vegan dining," said Tracey Reiman.
5. Portland, Oregon
The 'City of Roses' – which was awarded PETA's Most Vegan-Friendly City in 2016 by Sir Paul McCartney – has plenty to offer the discerning vegan diner.
According to PETA: "Known for its food carts, Portland is a great place to grab a bite and explore on foot. At Wolf and Bear's, any of the pita wraps can be made vegan, including the Falafel and Sabich (an Iraqi-Jewish traditional breakfast). At the DC Vegetarian, all sandwiches can be made vegan, and it has breakfast offerings like the Sausage, (Not)Egg & Cheese sandwich. Homegrown Smoker will satisfy your vegan barbecue craving. And a visit to Portland wouldn't be complete without a doughnut, so be sure to stop by Voodoo Doughnut, which has an entire vegan menu, and Doe Donuts, where everything is vegan!"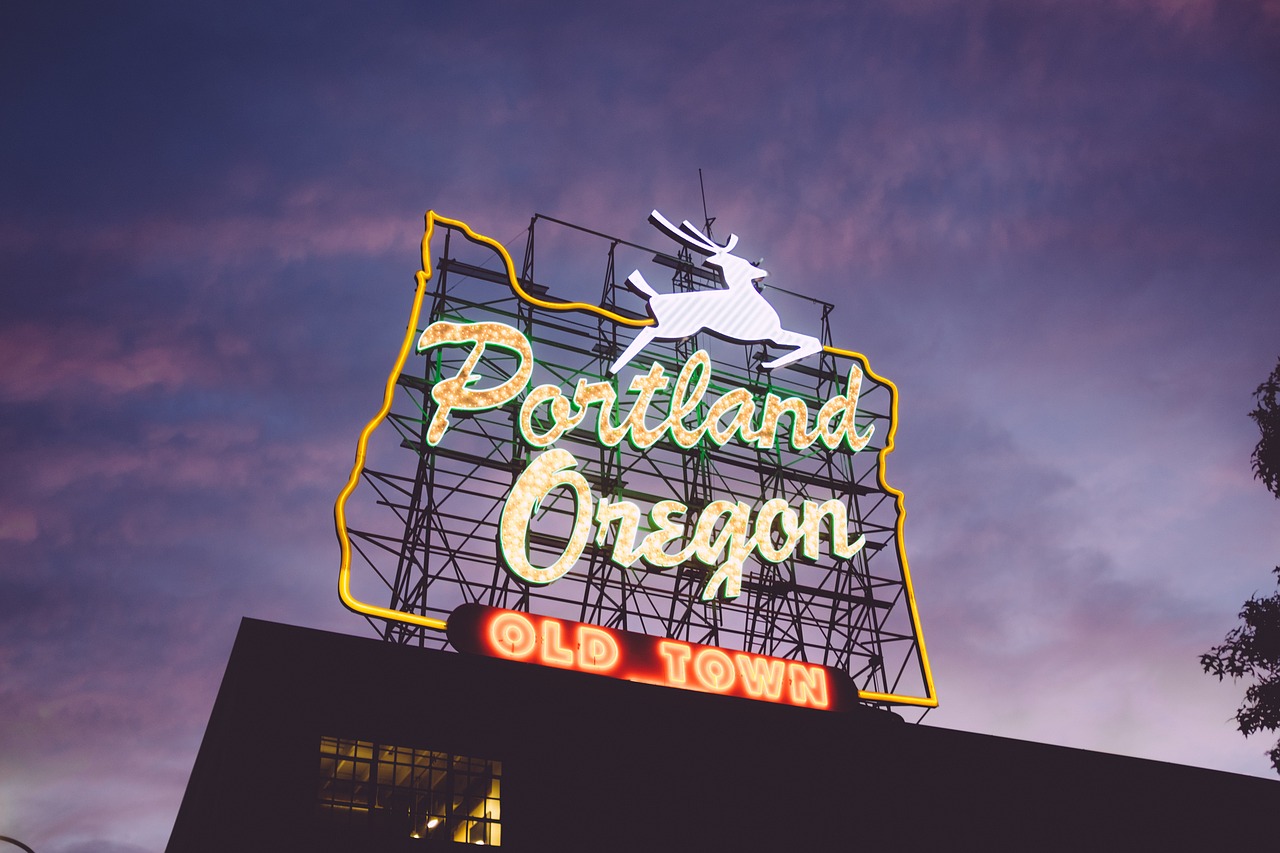 6. Detroit
This Michigan city offers a range of vegan goodies, with Detroit Vegan Soul singled out for praise, for its flagship dish the Soul Platter featuring mac 'n' 'cheese', smoked collards, maple-glazed yams, black-eyed peas, and a crumbly cornbread muffin.
PETA Executive Vice President, Tracy Reiman, said: "From the hearty Soul Platter at Detroit Vegan Soul to the Vegan Pastor Tacos at Rocky's Road Brew, the Motor City is going full speed ahead toward top-notch vegan dining. "
7. Cleveland
This is the first year Cleveland has ever earned a spot on the list, with notable mentions going out to Pierogies of Cleveland, the Helio Terra Vegan Cafe, and Melt Bar and Grilled
"From the famous egg-free pierogies at Pierogies of Cleveland to the zesty lemon-lavender doughnuts at The Vegan Doughnut Company, Cleveland is rocking 'n' rolling with vegan dining options," said Tracey Reiman.
8. Omaha, Nebraska
This is a first-time entry for Nebraska's biggest city.
"Omaha is home to vegan cooking maven Isa Chandra Moskowitz's Modern Love restaurant, which serves Nachos Molo (nachos topped with walnut chorizo, cashew cheese, and coconut milk sour cream), Honee Mustard Cauliflower wings, Mac & Shews (creamy red pepper cashew cheese with cornmeal crusted tofu), and other "swanky vegan comfort food'," says PETA.
"The all-vegan mobile hot dog stand Fauxmaha Hot Dogs can often be found parked outside Modern Love, cooking up handmade local faves such as the Banh Mi Dog and BBQ Dog (featuring Modern Love's BBQ sauce, slaw, and smoky coconut bacon)."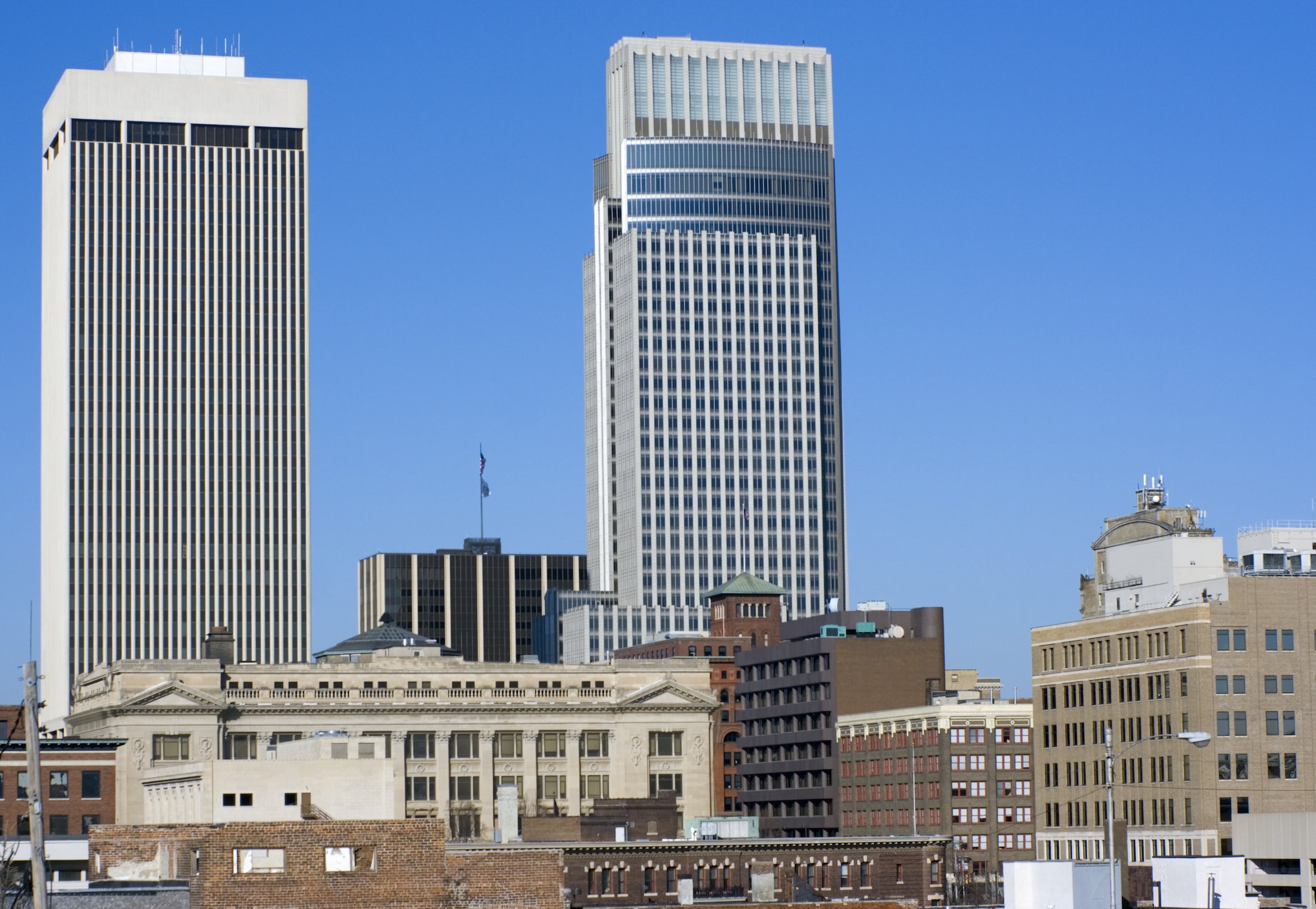 9. Miami
PETA picked out a host of vegan-friendly favorites in the city, including Choices Organic Café, and GLAM Vegan. There's even an all-vegan butcher called Atlas Meat-Free Delicatessen.
Reiman said: "From the tangy Wood-Bone Wings at Atlas Meat-Free Delicatessen to the decadent cupcakes at Bunnie Cakes Studio, Miami is bringing the heat to vegan dining."
10. Kansas City, Missouri
Traditionally famed for being The Barbecue Capital of the World, Kansas City is becoming increasingly known for its plant-based options.
PETA lists a few: "Peaceful Pig Vegan BBQ – an all-vegan food cart – debuted last summer, and the vegan Happy Apple Café is set to open this spring, with comforting offerings like sweet potato and black bean burgers, rolled tacos, spicy seitan chicken sandwiches, and housemade cheesecake, waffles, and doughnuts."