In the midst of a global pandemic that may have been caused by eating animals, it can be hard not to point out the proverbial elephant in the room.
Despite all the uncertainly, there is plenty we can all do to harness this moment. As an ethical consumer, you're clearly passionate about saving the planet and protecting wildlife.
But when it comes to lowering our impact in an industrialized, commodified world, the work is never done.
So in honor of Earth Day, we've pulled together a list that we hope you'll find inspiring as we all navigate these unprecedented times together.
1. Grow back to your roots
You've been nurturing plants for ages, but have you considered growing native foods? Perfectly adapted to grow in your corner of the world, native plants are usually more nutritious, less resource-intensive and, often, more productive than foreign transplants.
It's also incredibly rewarding to grow your own food, even it's just herbs! In a time when the global community is struggling, working your own garden plot filled to the brim with locally delicious foods can be deeply grounding and downright rebellious.
Even if you don't have a yard or patch of land, grow something indoors! Plants can grow just about anywhere when you combine seed + soil + water + sun.
2. Don't worry, bee happy
As you know, pollinators are essential to food security, with some scientists estimating that we can thank them for one out of every three bites of food we eat.
You may not be comfortable with the idea of keeping bees and harvesting their honey, but you can support them in other ways, like joining the National Pollinator Garden Network and planting bee-friendly blooms.
You can also educate others about the unfortunate side-effects of using common insecticides in their yards and gardens.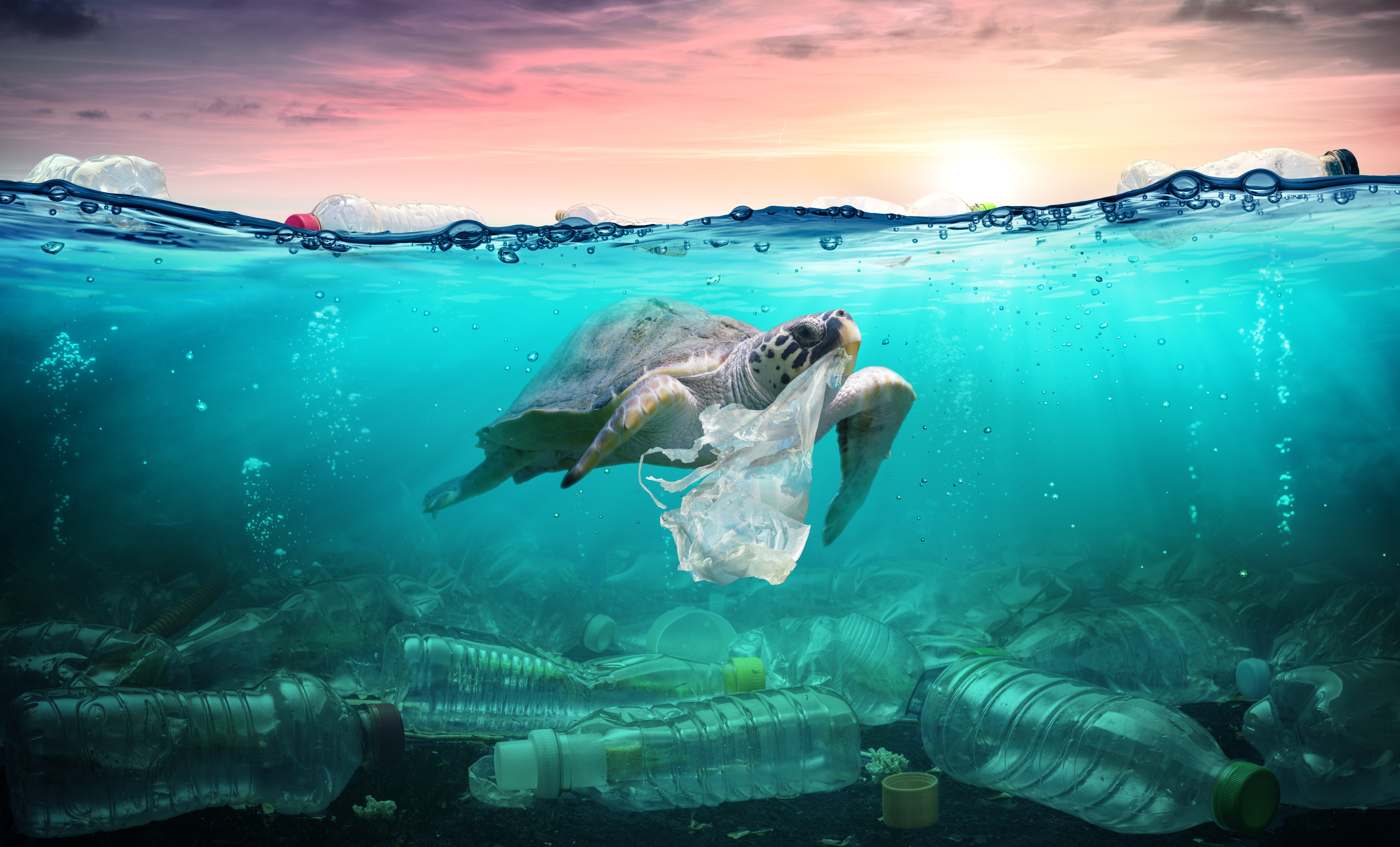 3. Eliminate plastic from your diet
Plastic is everywhere, and it can be almost impossible to avoid at the grocery store. But knowing that much of it takes hundreds of years to break down, choking sea turtles and filling the bellies of whales, it's important to try.
From avoiding packaged foods to encouraging your local grocer to create a bulk section and committing to buying at least half of your food locally, there are plenty of ways you can reduce your impact today. The sea turtles will thank you.
4. Compost on the go
You're probably staying put more than you normally would right now, but eventually the floodgates will reopen and all of our old familiar routines will come rushing back in.
Maybe they won't feel so familiar anymore, but that's not necessarily a bad thing—this is your opportunity to re-evaluate what's working and what isn't.
Case in point: that banana that you eat on your way to work, guiltily tossing it in the bin every morning, telling yourself every day that this is the last time?
Instead of tearing yourself apart, consider carrying a small, tightly sealed container with your things so that you can compost on the go. That way, you can do the right thing wherever you are—and add the scraps to your home compost later.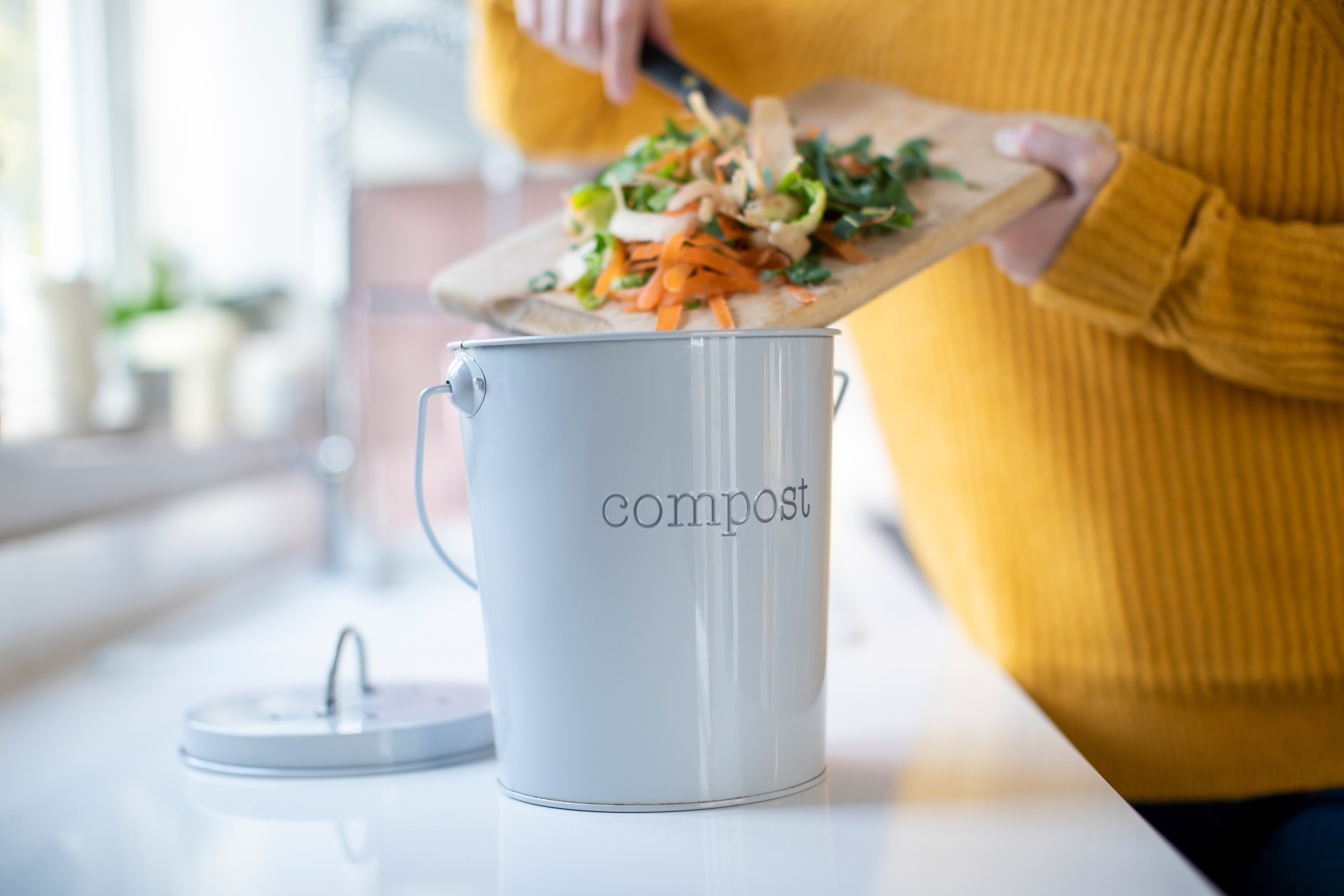 5. Love your leftovers
Speaking of scraps, think about ways that you can repurpose those little bits of food that you don't have an immediate use for. Tear up and freeze stale bread for croutons (or whiz into breadcrumbs), and keep a container in your freezer for veggie ends and onion skins – they'll make a delicious stock.
Whiz up leftover porridge and substitute it for some of the flour and water in your next loaf of bread. Transform aquafaba into vegan mayonnaise. Roast squash seeds with a little salt and oil for a delicious snack. Roast carrot and parsnip peels to make a crunchy topping for salads. Add cooked grains to soups for a hearty meal.
Turn your juicer pulp into fiber-rich crackers or delicious veggie burgers. With a little creativity and a mindset shift, the possibilities are endless—and, often, surprisingly delicious.
6. Break out of the (bread) mold
High demand for wheat can force farmers to grow it in the same plots over and over, depleting nutrients and increasing susceptibility to disease.
Give the soil a break and incorporate spelt, rye, or emmer flours into your home-baked goods. This allows farmers to rotate crops, replacing nitrogen and other vital nutrients. Your gut will probably thank you – and who knows, you may just find a new favorite.
7. Protect the rainforest
We get it: coffee and 100 percent dark chocolate are essential to life itself, but check that label before you indulge.
If you see the Rainforest Alliance frog, indulge away. If not, reach out to the company and ask them why they're supporting devastating levels of deforestation and human rights violations.
If enough of us voice our opinions and vote with our dollars, they'll be more likely to shift their supply chains in a more sustainable direction. And that's a win all around.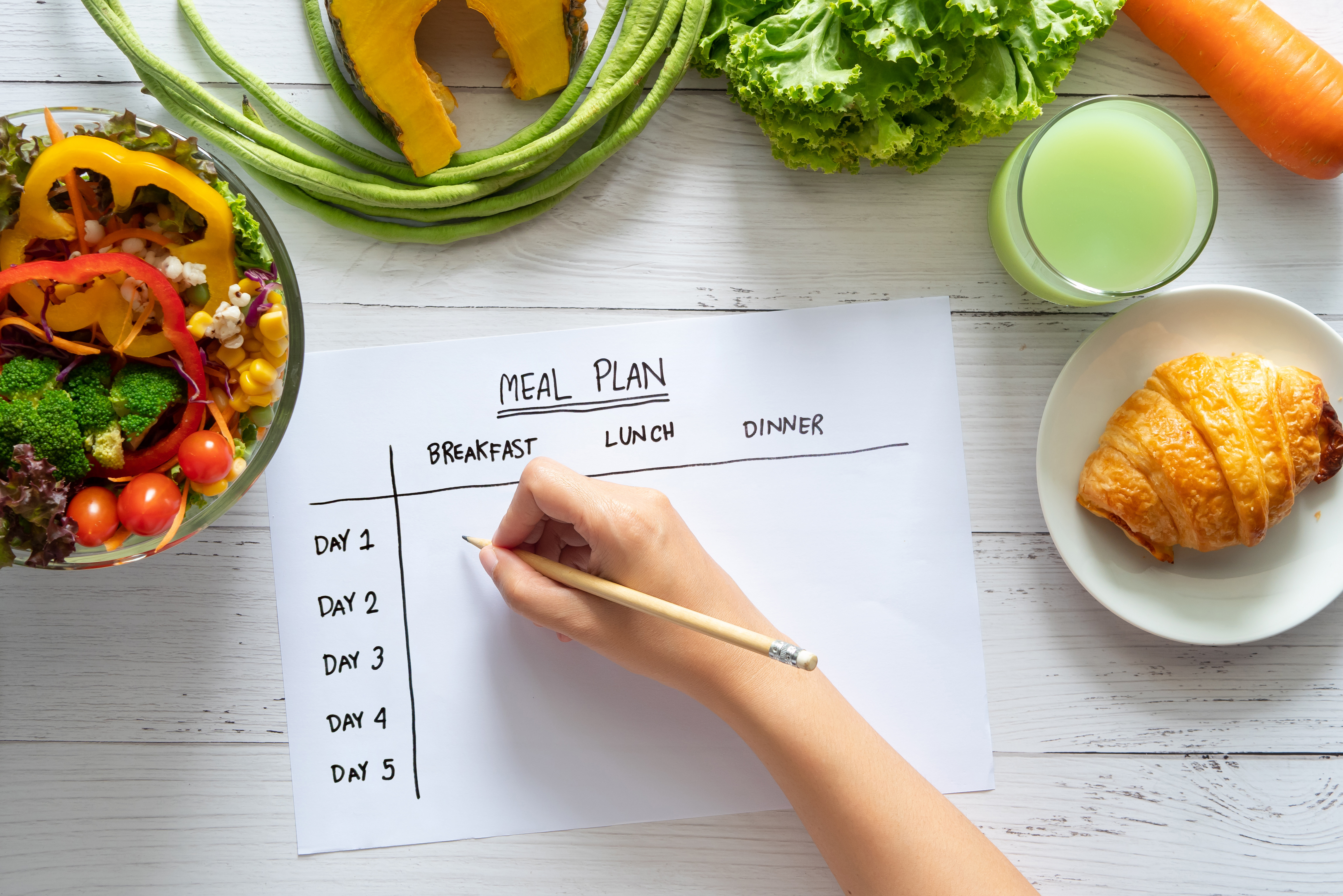 8. Become a meal planning pro
We've already talked about how you can utilize your leftovers and food scraps more efficiently, but meal planning can save the environment AND your bank account.
Set aside a little time every Sunday (or whatever day you like to grocery shop) and think about what you'd like to eat over the week ahead. Go through your fridge, freezer, and pantry and make a list of what you already have, then plan your meals around it.
Approaching food prep this way will ensure that you're eating the freshest stuff possible, reducing waste, and saving money at the grocery store. It also can inspire culinary creativity, as you think of new ways to use what you have to make what you want. What's not to love?
Whatever you do, you can always create a positive and regenerative impact for nature, just plant a tree.