When global superstar Miley Cyrus recently showed off her vegan tattoo, the internet went crazy.
The outspoken celebrity often advocates for the vegan lifestyle, and her inking was another way to show her lifelong commitment to plant-based living.
The celeb isn't the only person to have immortalised her beliefs onto her skin though – here we round up our favorite vegan-inspired designs.
1. 'Mud not blood'
This tattoo, by artist Emily Breadner, is based on an original design created for Teen VGN by Lucy Holland of Moocylu's Designs.
It uses bright color, as well as inventive language, to make a bold statement.
2. 'Friends not food'
Leeds-based artist Chloe O'Malley created this piece, which celebrates the animal kingdom as friends, and not food.
The concept is inspiring to many tattoo collectors who wear variations of the design on their skin.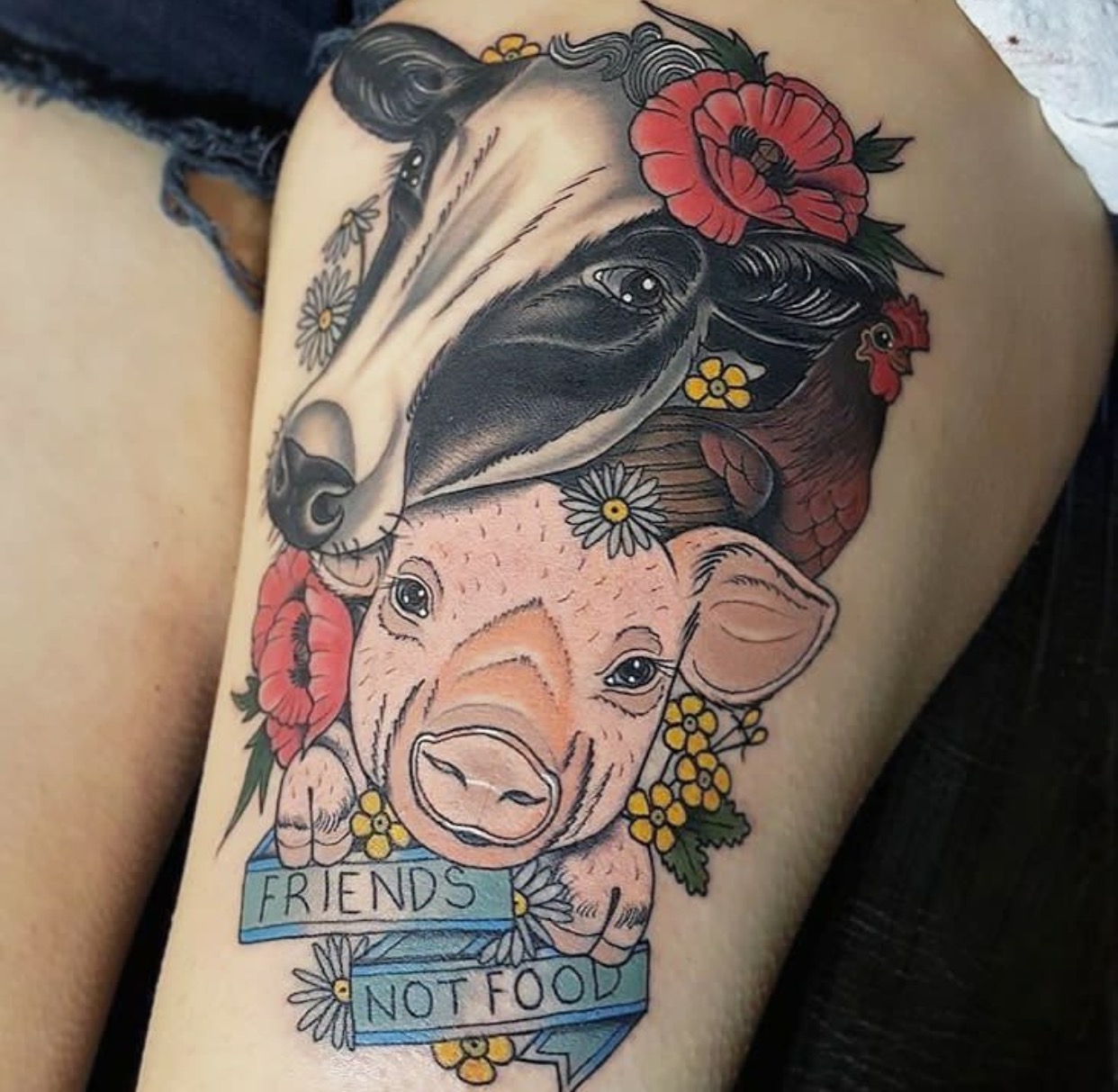 3. Something sweet
Adam Miller at Trailer Trash Tattoo in Brisbane, Australia, created this small, quirky piece.
The heart-shaped sugar candies, with a gradient color effect, make a subtle but meaningful impression.
4. 'With us'
This stunning tattoo artwork – by Chelsea Jane in Long Beach, California – condemns speciesism and the use and abuse of animals.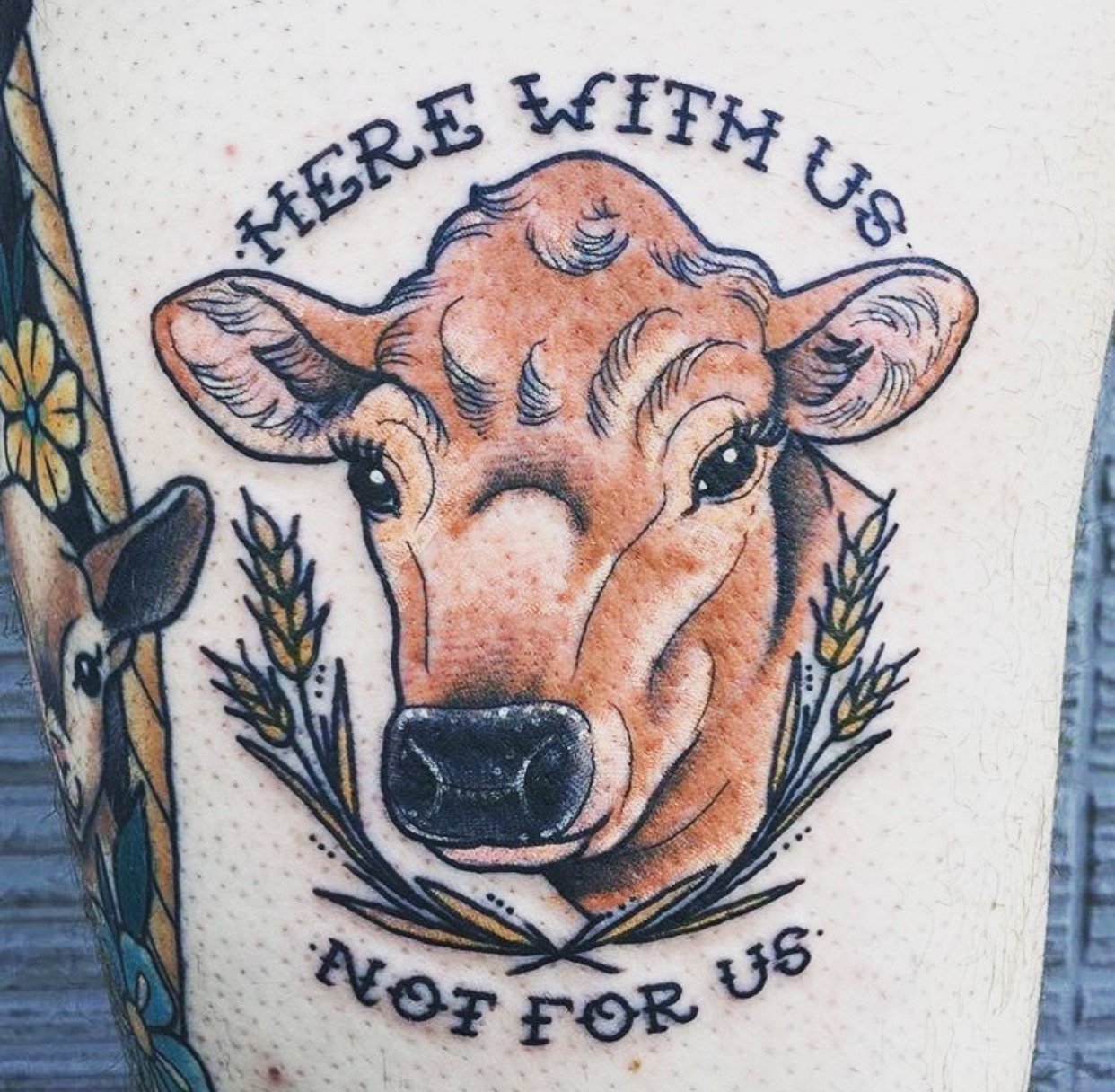 5. Black and white
Created in Uruguay, by vegan tattoo artist Lorena Neme, this breathtaking dot-work piece shows that simple lettering and black ink can have as big an impact as color.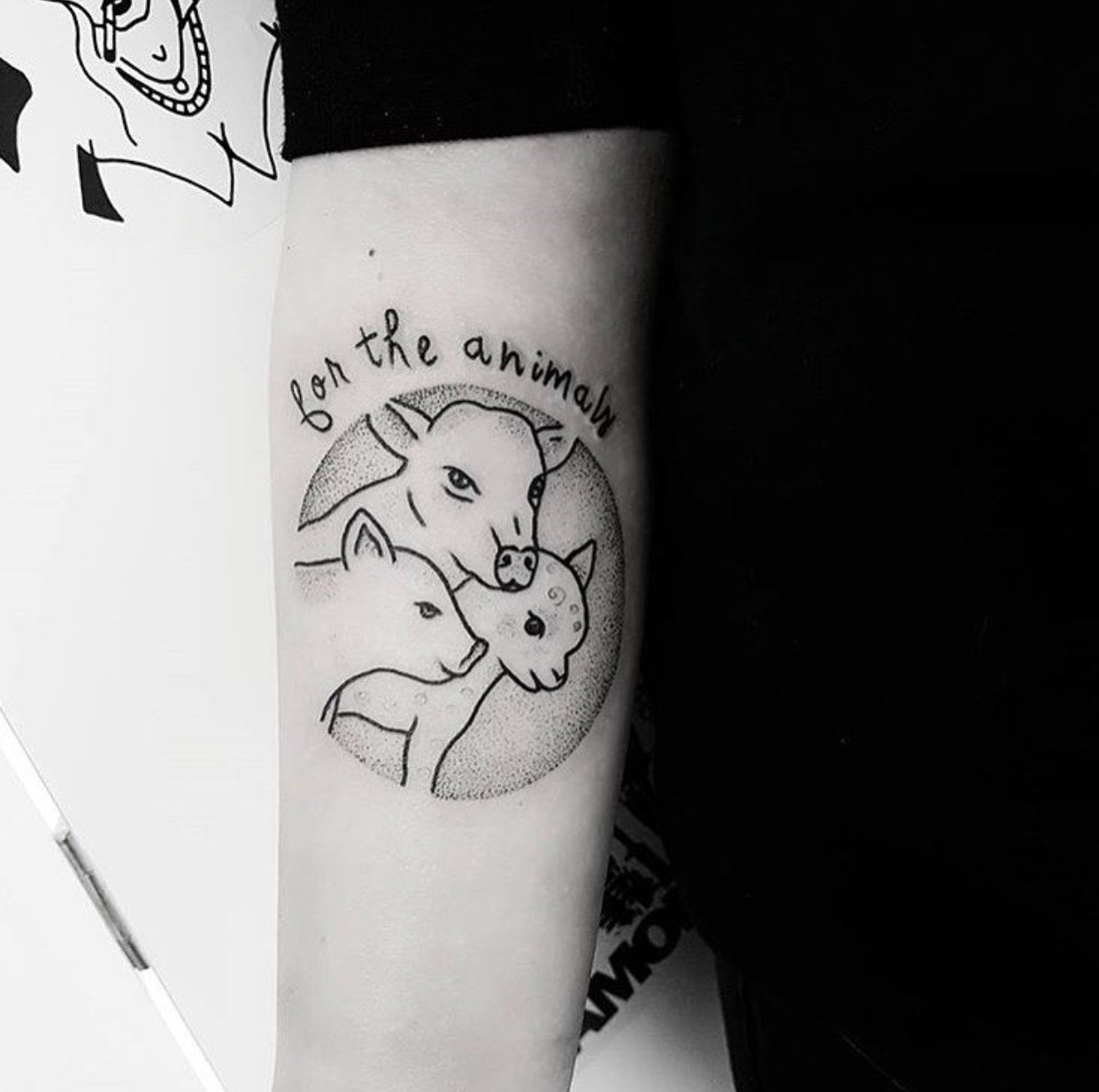 6. Soya milk
This vibrant soya carton by Grace Mitchell in Swinton, England, is an original and inventive way to portray veganism (and it might just be the cutest tattoo out there too).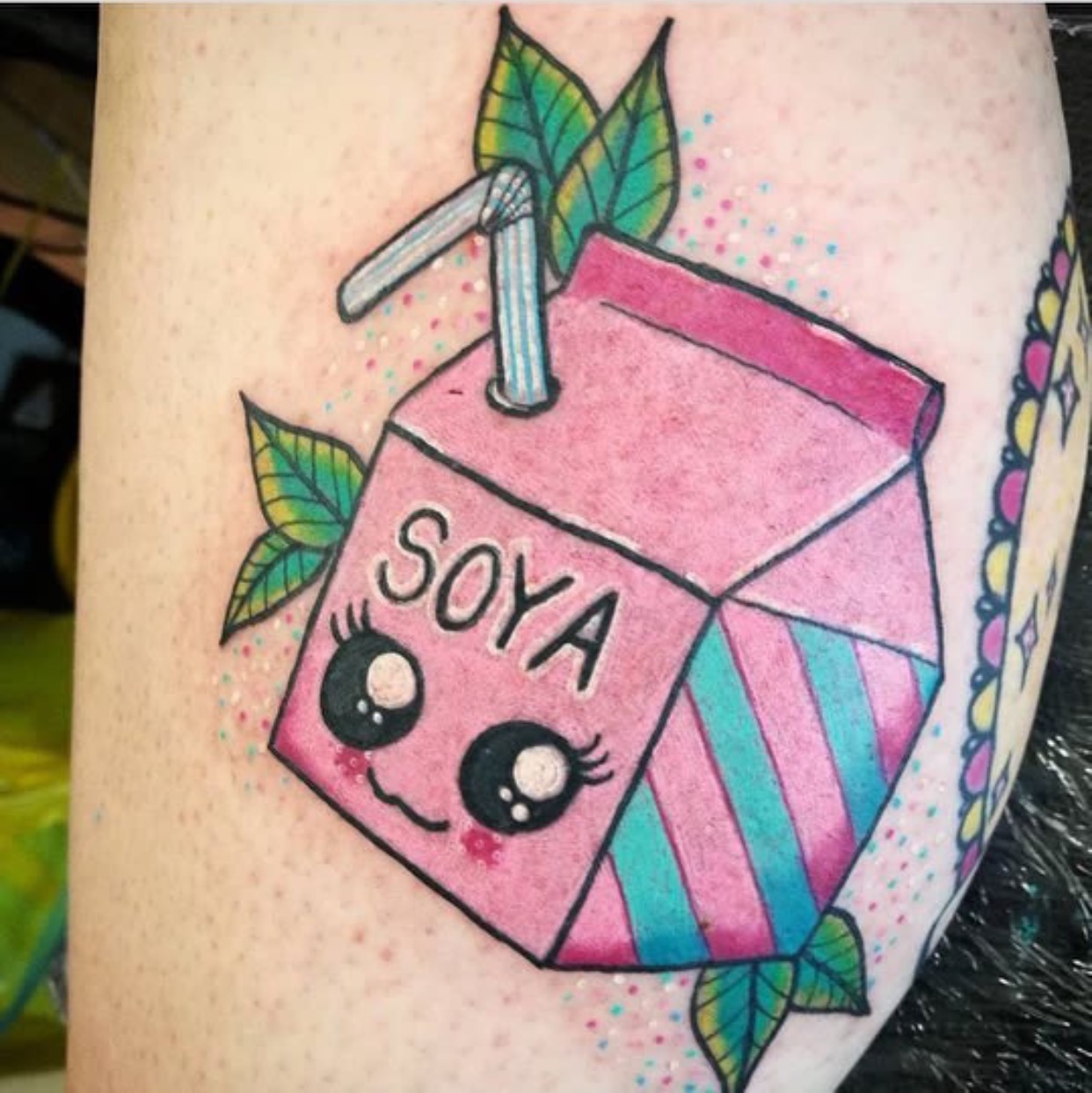 7. Woman and pig
This tattoo by Lucy Lou in Virginia Beach showcases a loving embrace between a piglet and a woman. It is a powerful reminder of the connection between human and non-human animals.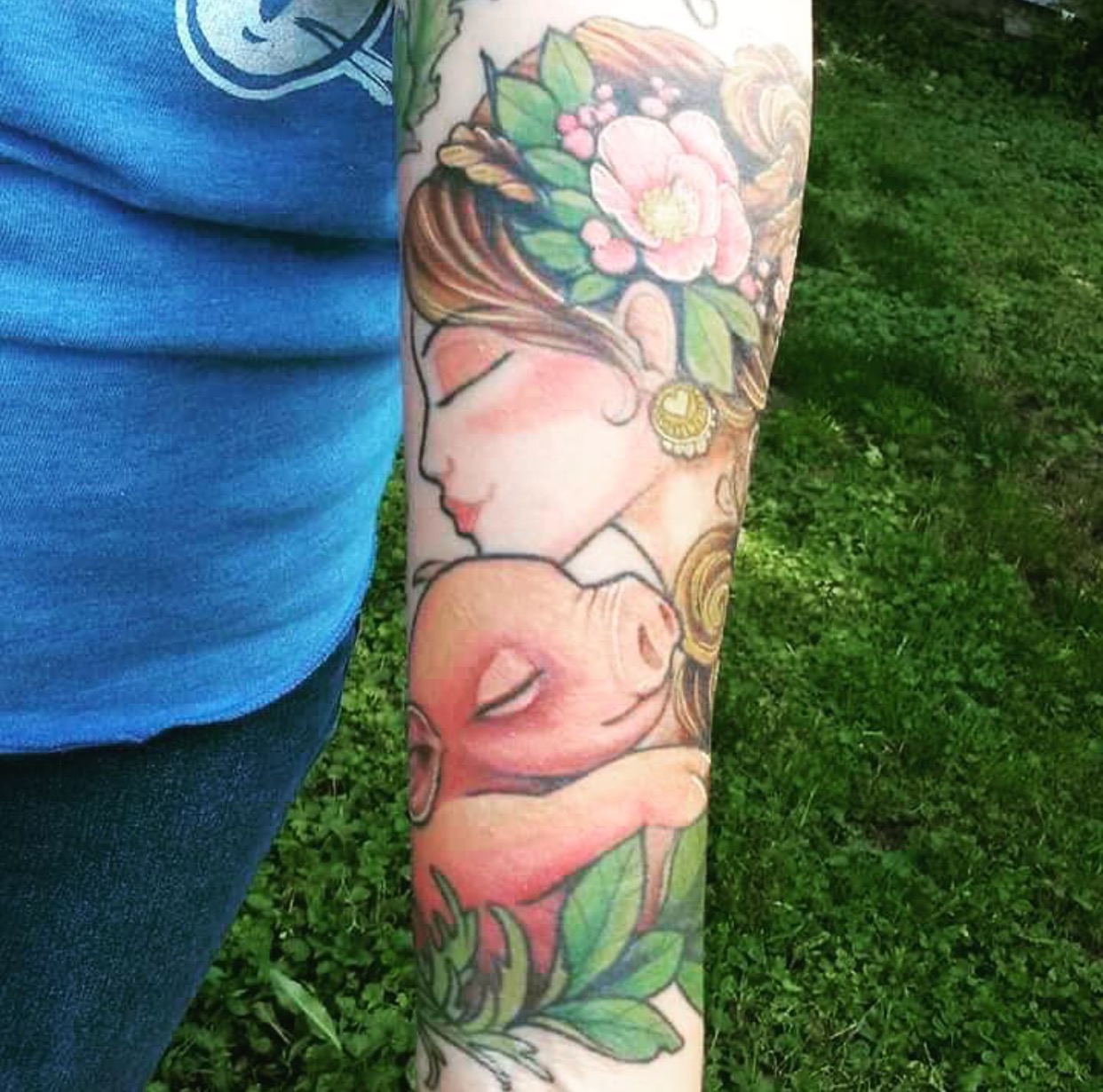 READ MORE:
10 Amazing Vegan Celebrity Quotes That Will Inspire You
10 Surprising (And Very Weird) Ingredients That Make Products Not Vegan
10 Amazing Vegan Protein Sources To Help You Lose Weight And Build Muscle