1) Hampton Creek
CEO Josh Tetrick started Hampton Creek in 2011 as a way to reduce the resources used by the current food system and has been on a mission to change the world ever since. The San Francisco-based company, which is backed by investors including Bill Gates and Yahoo founder Jerry Yang, is the maker of the popular egg-free Just Mayo, oil-free Just Dressing, Just Cookies and Just Cookie Dough products.
Selected by Gates as one of three companies shaping the future of food, Hampton Creek distributed its Oprah-praised cookies, mayo and dressings to 2,300 public schools, healthcare organisations and other institutional food providers across the United States. Each case of cookies (containing 210) uses 2,000 fewer gallons of water, requires 7 fewer square meters of land and contains 3,000 fewer mg of cholesterol than conventional cookies.
"We wanted to do food in a new way that was kinder generally," said the 36-year-old CEO. He achieved that by eliminating animal products and making the egg obsolete, swapping it for Canadian yellow peas and sorghum.
The company chases the mainstream market, urging systemic change in the food system instead of aiming the plant-based products at a niche audience and thus avoiding the vegan label.
2) Beyond Meat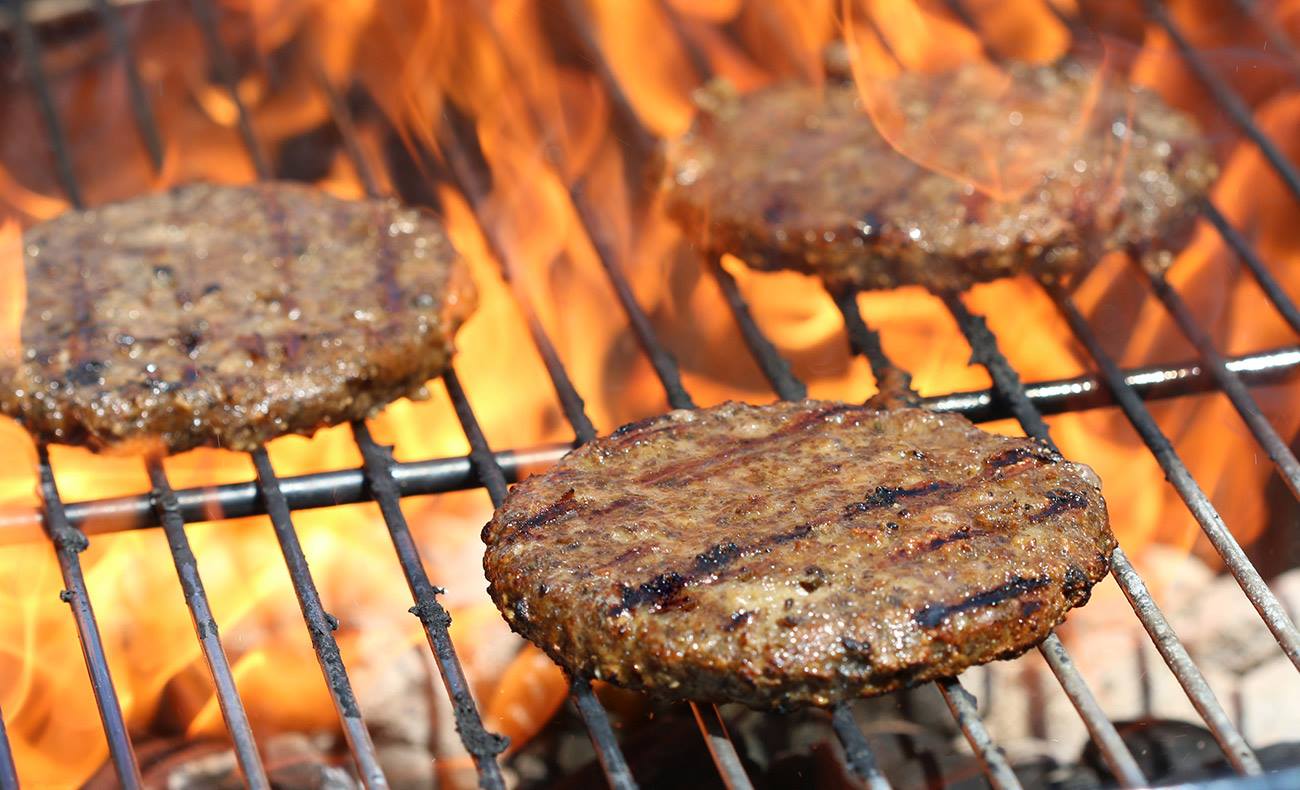 The California-based company came up with the Beyond Burger, a plant-based burger that looks, cooks and tastes like fresh ground beef. The soy-free pea protein-based burger that actually bleeds (courtesy of crushed beetroots) went on sale in 200 Whole Foods stores last month.
Having taken 7 years to develop, the Beyond Burger is the world's first non-meat burger that is available in the meat section as well as the meat-free aisle – marketed at meat-eaters and vegans / vegetarians alike.
Meat producer Tyson Foods invested in Beyond Meat last year, making it the first time a meat company has invested in a vegan competitor. "The quality of the Beyond Burger is amazing. We think it's a game-changing product that gives us exposure to this fast-growing part of the food business", says Monica McGurk, senior vice president in charge of strategy and new ventures at Tyson Foods.
See the exclusive Plant Based News interview with Beyond Meat here.
3) Impossible Foods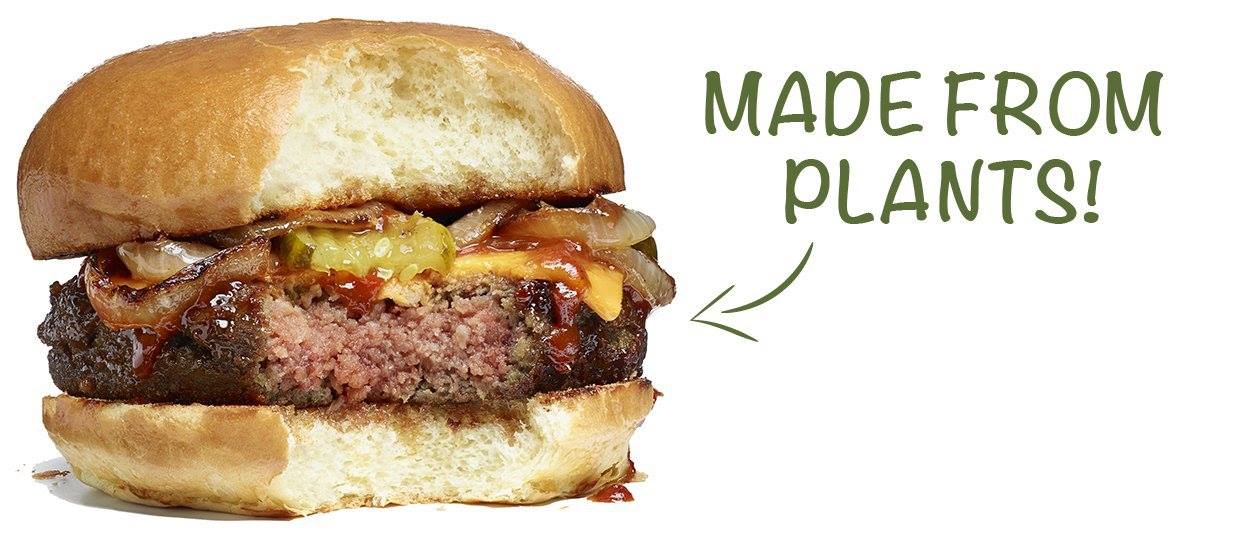 Another revolutionary bleeding vegan burger is the Impossible Burger. Combining plant-based ingredients and science, the environmentally friendly burger was wholly engineered in a Silicon Valley lab and made from wheat protein, potato protein, coconut oil and a substance that makes it bleed called leghemoglobin.
"We're not making a veggie burger," Impossible Foods scientist Celeste Holz-Schietinger said. "We're making meat. It's just from plants."
One faux burger uses a quarter of the water, five percent of the land and emits thirteen percent of the greenhouse gases compared to a conventional beef burger, according to the company.
"Our ultimate goal is to make it accessible to people who love meat and love burgers," said CEO Patrick Brown.
Investors include Bill Gates, Viking Global Investors and Koshla Ventures and even Google's parent company, Alphabet, tried to unsuccessfully buy Impossible Foods for $300 million in 2015. The market for faux meat is expected to exceed $5 billion by 2020, according to global research firm MarketsandMarkets.
4) Follow Your Heart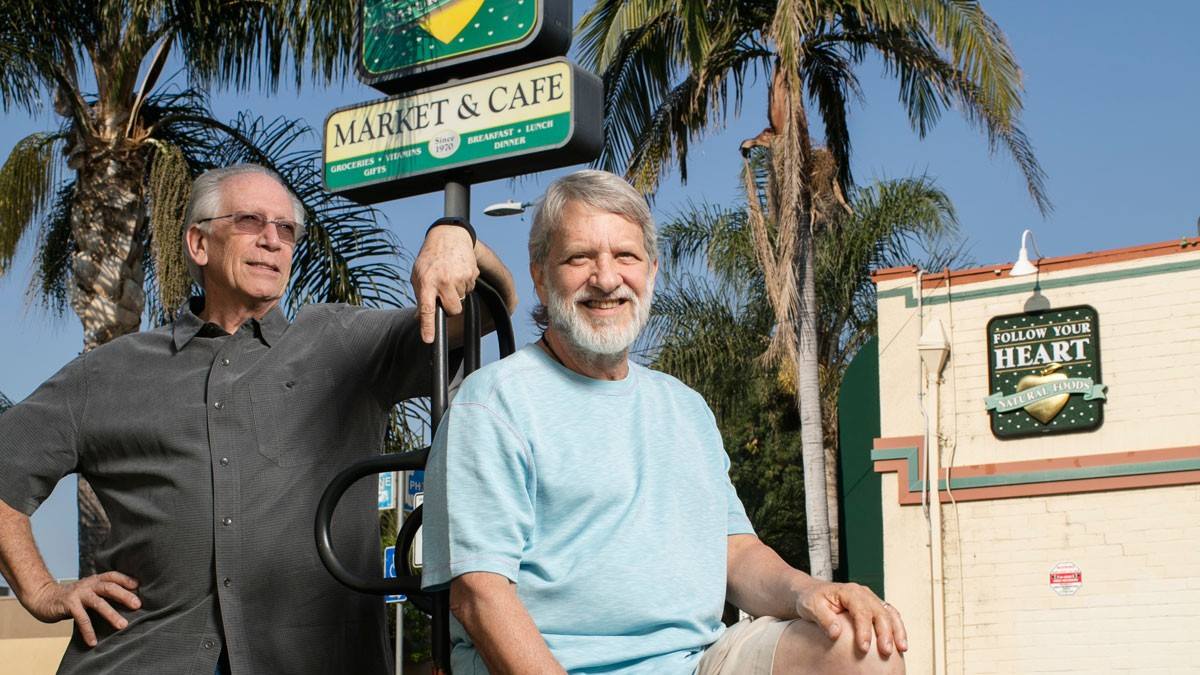 Emerging from a Los Angeles café in 1970 when four friends started selling vegetarian food to a hippie crowd, now Follow Your Heart manufactures and distributes millions of jars of Vegenaise, an egg-free mayonnaise substitute, plus numerous vegan cheeses, vegan eggs and dressings, along with gluten-free products.
The two remaining founders, Bob Goldberg and Paul Lewin employ around 225 people and sell products in 17 countries outside the US, including the UK, Israel and Mexico. Follow Your Heart chose to stay independent and although they lost their biggest client, Trader Joe's, their meatless LA store and café are still booming after 47 years. The tofu-based mayo became the company's anchor and the algae-based vegan egg, which the company worked on for over a decade, was the perfect response to the changing taste of the American customers.