Why do I so often leave the comfort of home, take to the sky, and put my introverted self in unfamiliar social situations in places I've never been before?
Well, I am driven by an extreme passion for travel.
As a vegan travel journalist, I am grateful to have so many different adventures. Here are just five of the things I adore about vegan travel.
1. Getting to Know Kindred Spirits
Getting to meet wonderful people is my favorite part of travel.
Strangers I meet on my journeys sometimes become true friends, and I even forget I'm an introvert in the company of some fellow travelers as we explore destinations together.
Connecting with someone from a destination I'm only visiting is fun, too, and I love staying in touch with people long after I leave the city they've generously shared with me.
2. Meeting Animals of Other Species
And there is the matter of meeting non-human animals! I became a vegan because of my compassion for animals.
There's no doubt about the fact that I was born with a huge heart for animals. My whole being is different when I get to spend time around them. I am happiest when I get to spend time at an animal rescue, habitat, or sanctuary.
I will never forget observing prairie dogs in their protected habitat in Lubbock, Texas. I had never seen those fascinating creatures before, and I loved learning how they built and enjoyed their community.
The deer I got to observe while staying at the incredible Painted Sky Inn in the Highland Lakes region of Texas still wow me when I remember how at ease they seemed with people. I still think of the dog who melted my heart in the Smoky Mountains of Tennessee.
Memories of the cat I bonded with in a peach orchard in Fredericksburg, Texas, still makes me smile.
3. Eating All the Delicious Food
The tastiness of vegan food may be obvious, but it must be mentioned, of course. As anyone who has even dabbled in vegan fare knows, sometimes it's all about the food!
I love trying new vegan food on my travels. It wasn't long ago that I savored a mouth-watering veggie burger at a baseball stadium in Fox Cities, Wisconsin.
I was delighted by a decadent, five-course meal at the Canyon of the Eagles Resort in Burnet, Texas. I had a bliss-inducing vegetable pasta aboard a showboat in Branson, Missouri.
I've had the most scrumptious, unforgettable vegan food in unexpected places.
4. Going on Simultaneous Journeys of Self-Discovery
I am on a personal healing journey at this point in my life, and my literal journeys enhance my metaphorical one.
I nourish my body with vegan food, and the joyful challenges of travel nurture my spirit. I wrote my way across western Nebraska, exploring by day and journaling by night.
I felt a strong sense of renewal as I cruised rivers and experienced a firm sense of hope in the beauty of a special moment in Colorado that I shared with no one else.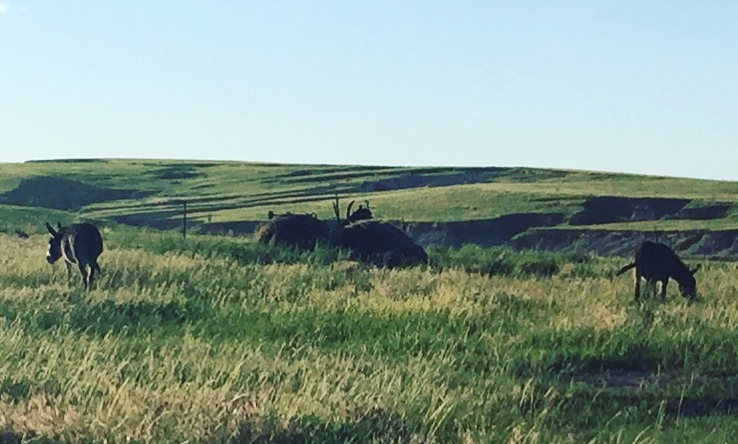 5. Embracing the Unexpected
One of the things that every traveler needs is a willingness to embrace the unexpected. I've had flights cancelled and delayed with little to no prior notice.
On one trip, I had a stranger mock me, and another excursion left me feeling angry at myself.
I've been on journeys where plans changed for the better or worse, and I just had to roll with it.
I think that being a vegan helps me more fully embrace the unexpected during travel.
Feeling a sense of purpose to each adventure and knowing there is delicious vegan food available at any destinations are two things that help me feel free to accept things as they come.
Finally, there are very few things I don't love about vegan travel.
I'm a natural-born adventurer who even enjoys things like layovers and red-eye flights. Even if you don't have the extreme passion for travel that I do, I recommend giving vegan travel a try
You may find yourself pleasantly surprised at what it has to offer.
READ MORE:
TRAVEL: 6 Amazing Places You Can Find Vegan Food In Barcelona
Travel Magazine Pays Homage To Vegan Meat With Round-up Of World's Best Plant-Based Butchers
Plant-Based Cruises: A Look at 2 Awesome Options for Vegans On The High Seas