Vegan meat products have come a long way in recent years – becoming increasingly similar to traditional offerings.
One product in particular has taken the food sector by storm – the vegan burger.
Here's a list of five vegan burgers you can get in supermarkets that meat-eaters will love.
1. Beyond Burger – Tesco
Possibly the most famous vegan burger in the world, the Beyond Burger finally hit UK shelves last month, when it launched in around 350 Tesco stores across the nation.
According to Tesco Prepared Foods Selling Manager Martyn Doble: "The Beyond Burger has been one of the most eagerly anticipated food launches of the year and we believe that this fantastic tasting patty will be a real game-changer for anyone considering going vegan or trying a flexitarian diet.
"The most common reaction from those that have tried it is that they cannot believe it is made from plants."
2. No-Bull Burger – Iceland
Iceland's No-Bull Burger has become extremely popular since its launch earlier this year, thanks to its meaty flavor and texture, and lower price (£2 for a two pack).
It was created by Iceland Executive Chef Neil Nugent, who tried to create a patty which is similar to traditional animal meat, using soy, beetroot, and paprika.
Much like Beyond Meat, Iceland's goal is to appeal beyond the vegetarian and vegan market – with the UK's estimated 22 million flexitarians in mind.
3. Naturli' Foods Burger – Sainsbury's
Sainsbury's became the first UK supermarket to offer vegan products in the meat aisle this Summer when it launched Naturli' Foods' mince and burger products.
The patty featured porcini mushrooms, as well as almonds and tomatoes in its recipes, in order to create an umami flavor. Beetroot juice is used to replicate bloody juice.
4. Vivera Quarter Pounder – Sainsbury's
Described as a 'breakthrough' product, the 'Veggie Quarter Pounder' by Vivera, which launched in Sainsbury's earlier this year, mimics the famous Aberdeen Angus beef burger, with the producer claiming the texture, appearance and taste would 'satisfy any carnivore'.
The company says that frying achieves 'a perfect sizzling exterior whilst staying tender in the middle'. Nutritionally, the burger is high in protein and is a source of fiber, iron and vitamin B12.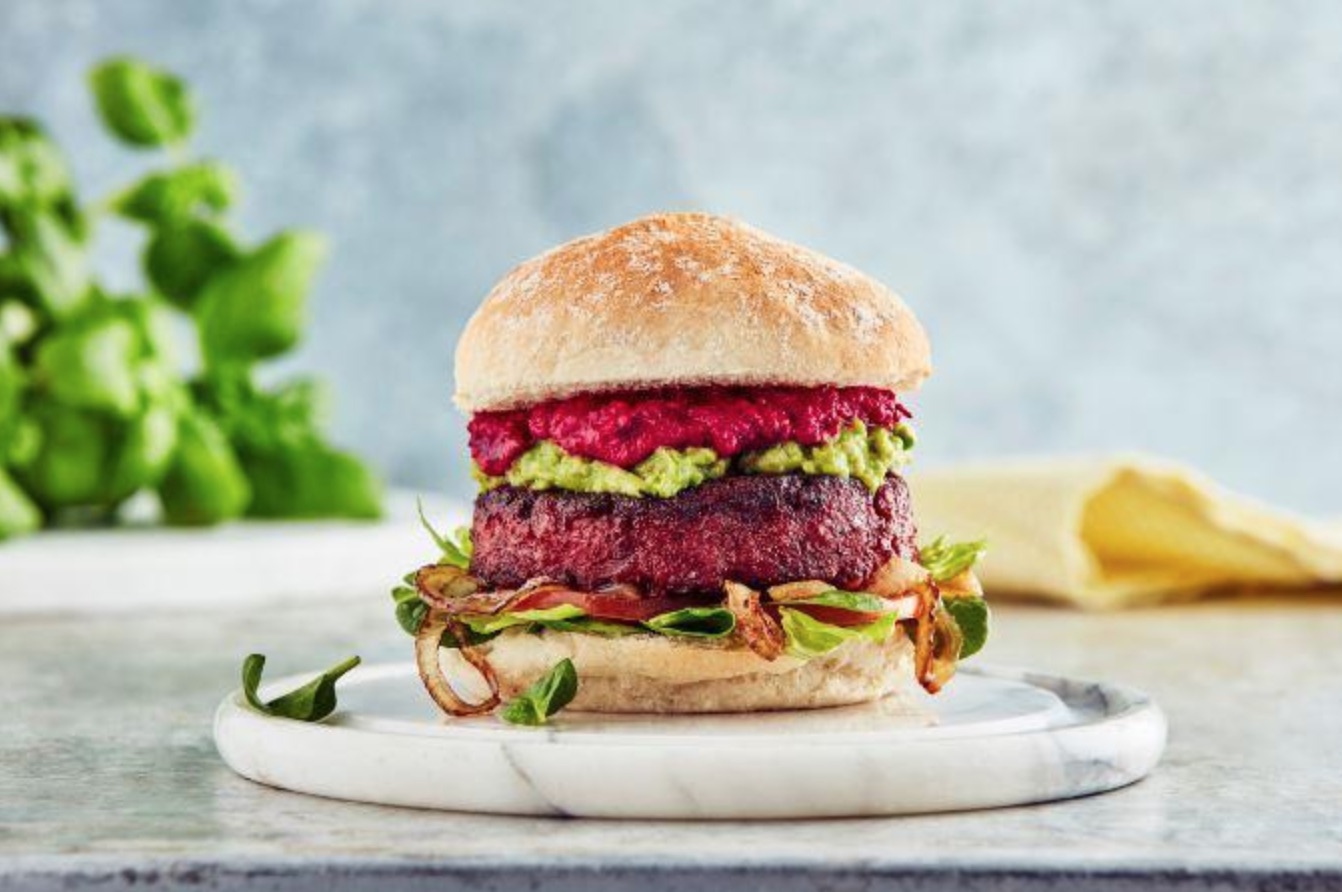 5. Move Over Meat Revolution Burgers – Waitrose
Waitrose has made major strides forwards when it comes to adding vegan products to its shelves. Earlier this month, it joined other major retailers when it launched the Move Over Meat Revolution Burger.
Made from mushrooms, onions, and pea protein, the high-protein quarter pounder patty is touted as a meaty alternative to its animal counterpart.